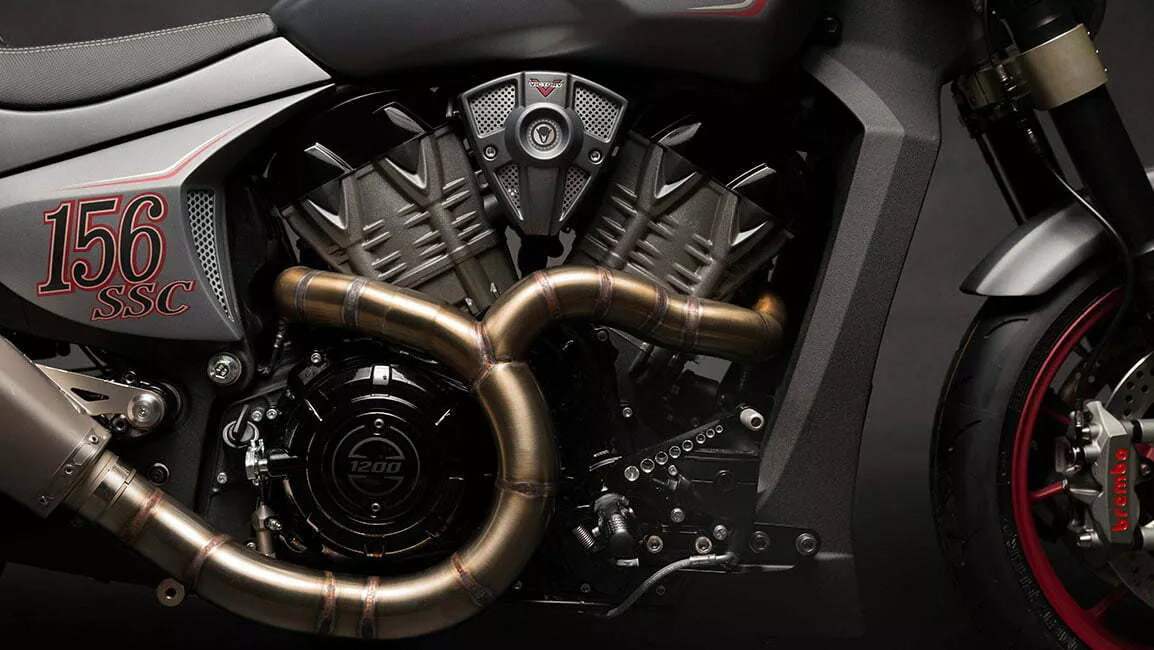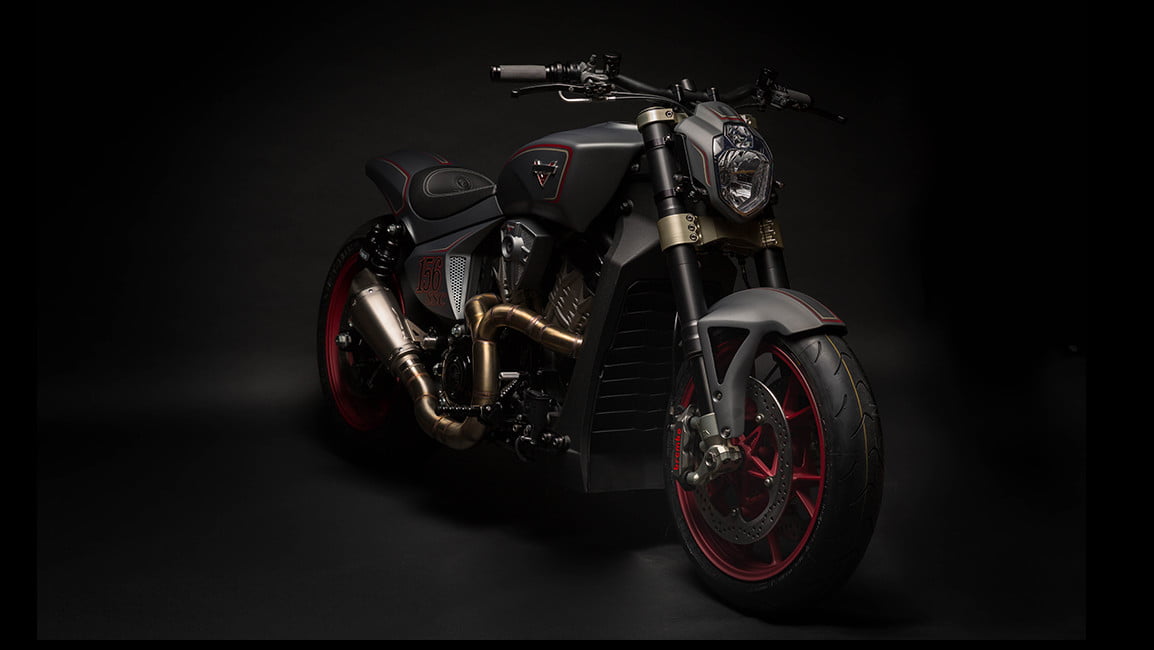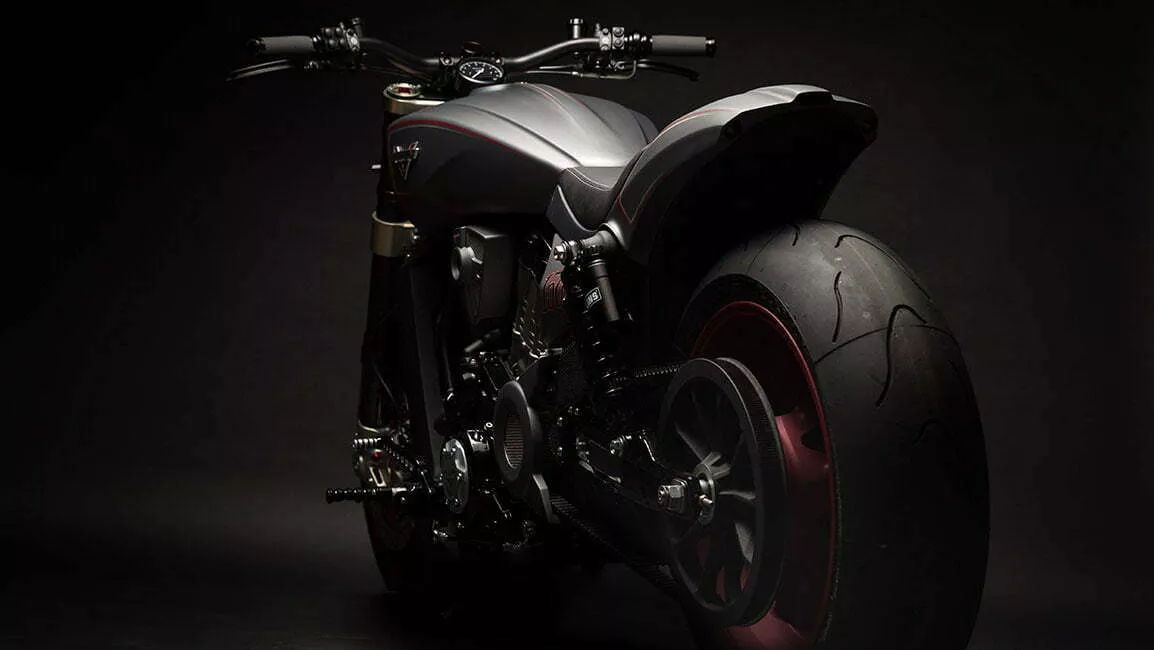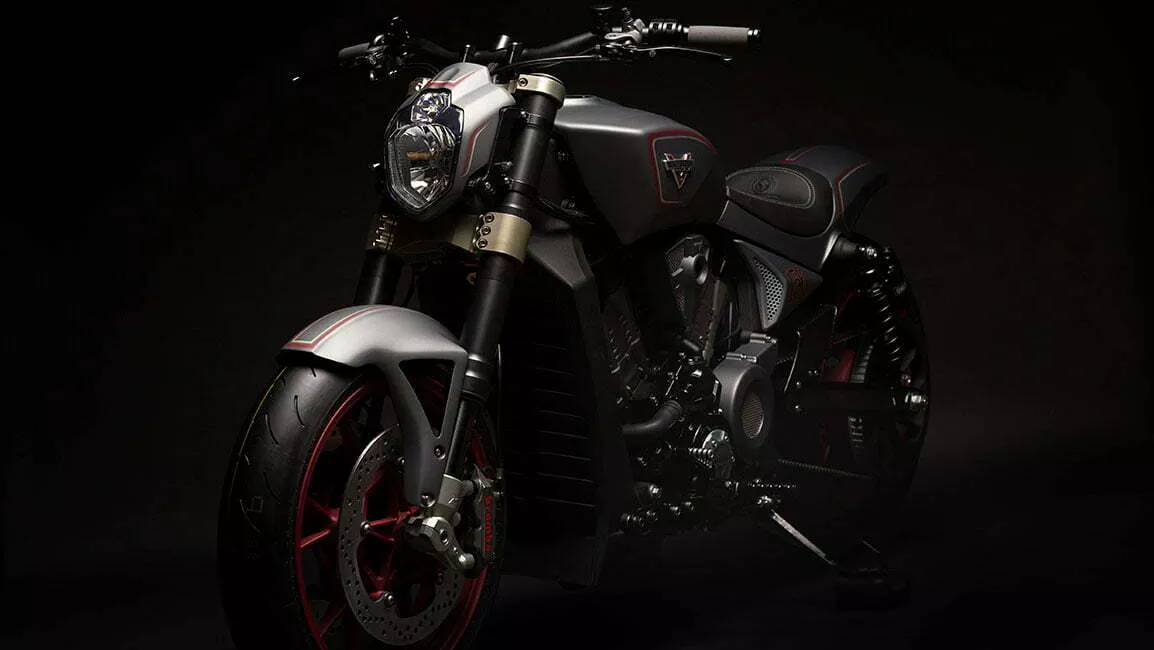 This year, at the EICMA motorcycle show in Milan, Italy, Victory Motorcycles presents a concept motorcycle built around the first pre-production engine off the factory line in Osceola, Wisconsin.
Featuring a lean and muscular design, the Victory Ignition Concept represents the future of Victory Motorcycles' production machines.
"We knew any production version of the Project 156 race motor would be a great centerpiece in any American bike, but we wanted to see a European take on the design for EICMA. So we sought out Urs Erbacher
to see his vision," explains Gary Gray, Director Motorcycle Product. "In the end I think we have a concept bike that both American and European consumers can get excited about."
The new engine is born out of the one-off racing powerplant used in Project 156, which entered the Pikes Peak International Hill Climb. And it's no secret that this new engine will power a new model to be
released in 2016. "I'm proud not only of this build, but what it represents for the future of the Victory Motorcycles® brand," says Urs Erbacher who has given the bike a Project 156-inspired paint scheme. "Having an open invitation
to wrap the new engine in an interesting bike is a real highlight in my career – and I imagine that any production bike with this powertrain will be a fantastic ride."
Ignition Concept Highlights
Frame
Erbacher examined Victory Motorcycles' existing cruiser line-up and created
a concept that would put the new V-Twin engine at the heart of the bike.
ENGINE
This has the same base architecture in the prototype engine used in Project
156 – the crankcase, v-angle, rotating bottom-end, transmission and
clutch set-up is all the same. The liquid-cooled four-valve engine has double
overhead cams with the aim of making class-leading power. Additional
details of the engine will be revealed in the months to come.
EXHAUST
Erbacher and his team have handmade twin headers that snake out from the
cylinders into a single pipe and then in to an Akrapovicˇ® muffler. The idea is
to create the shortest exhaust for maximum performance.
SUSPENSION
The front and rear suspension are adjustable. Marzocchi forks stand proud
at the front and Erbacher explains why: "We have used the same forks on
our 'Erbacher The One' custom bike for the past three years. The forks are
really nice to ride with and they absorb a lot on bad streets. With the 50mm
extra height in the front it gives you more lean angle. The good thing is, we
can also mount the Brembo® brake on this fork and it brakes like a race bike."
Erbacher and his team fitted an ÖHLINS® shock at the rear between the frame
and the swingarm. "We chose the ÖHLINS® because it is 50mm longer then
the original shock. Again, it means we create more lean angle for the bike."
WHEELS
Erbacher chose 17" wheels made from aluminum. "These are superlight and
are the right size for the Metzeler Racetec Interact tires we are using,"
says Erbacher. "They give the bike a great look. We chose the red color as
a nod to the Project 156 bike."
More info at: www.victorymotorcycles.com