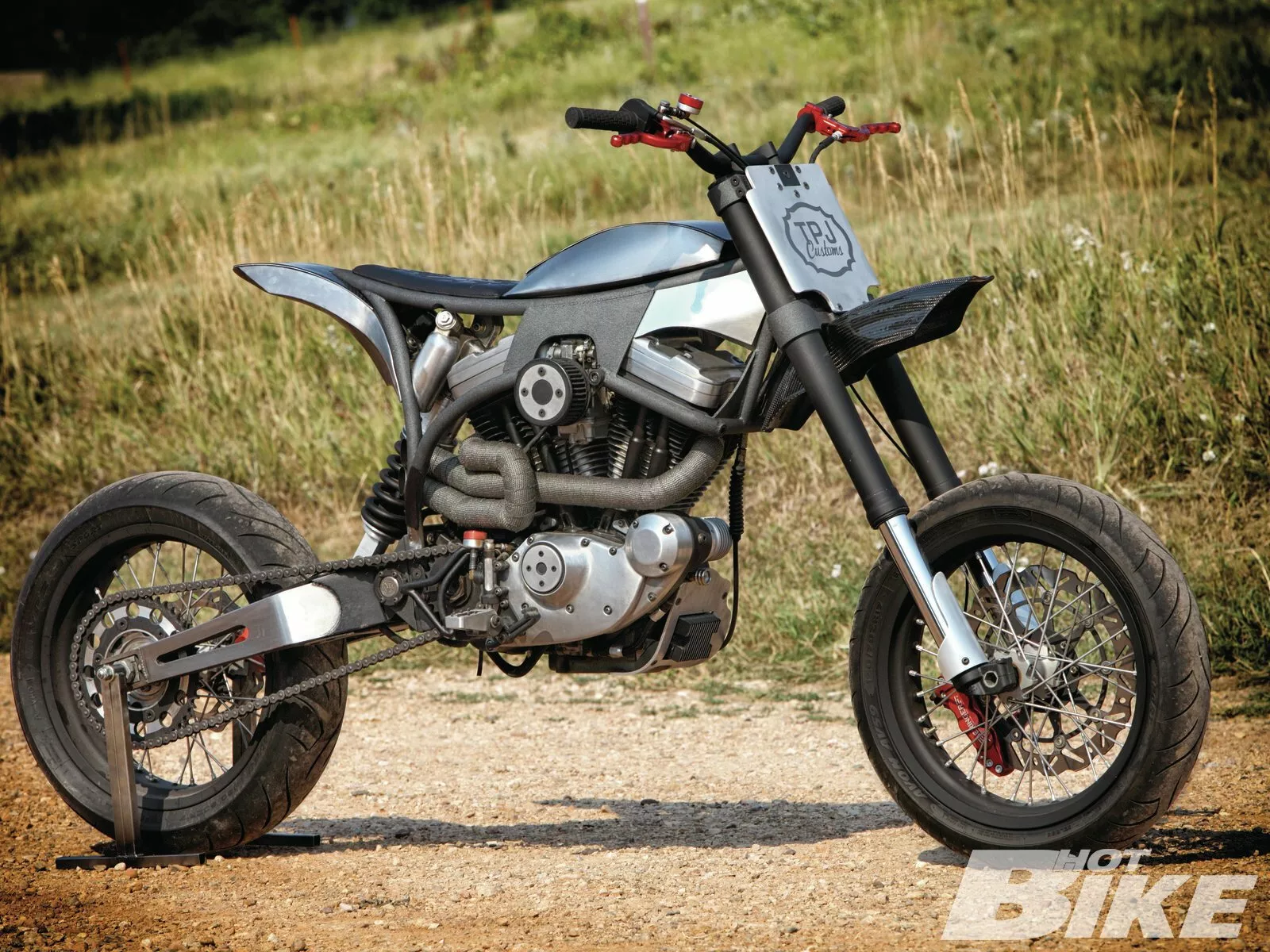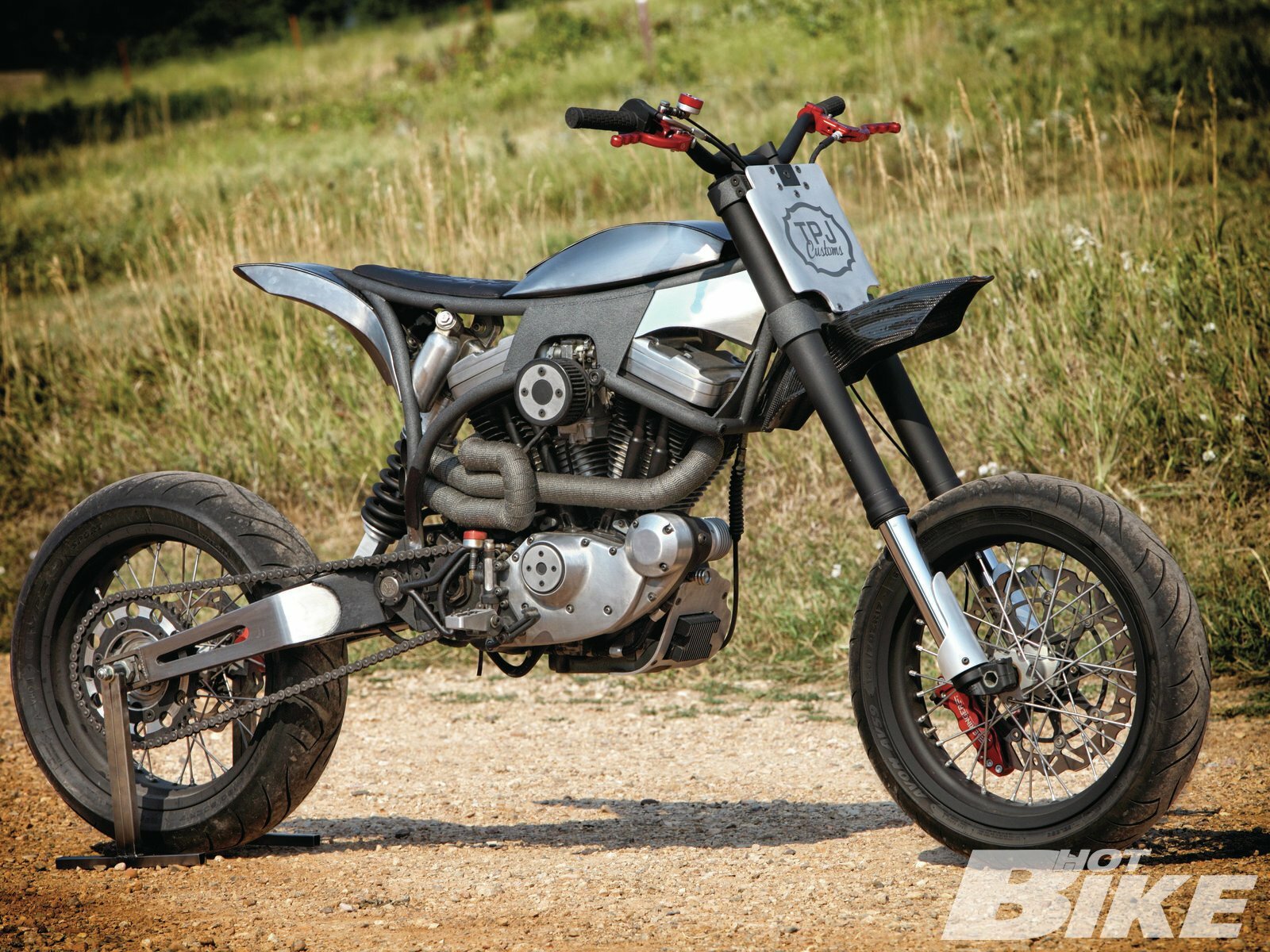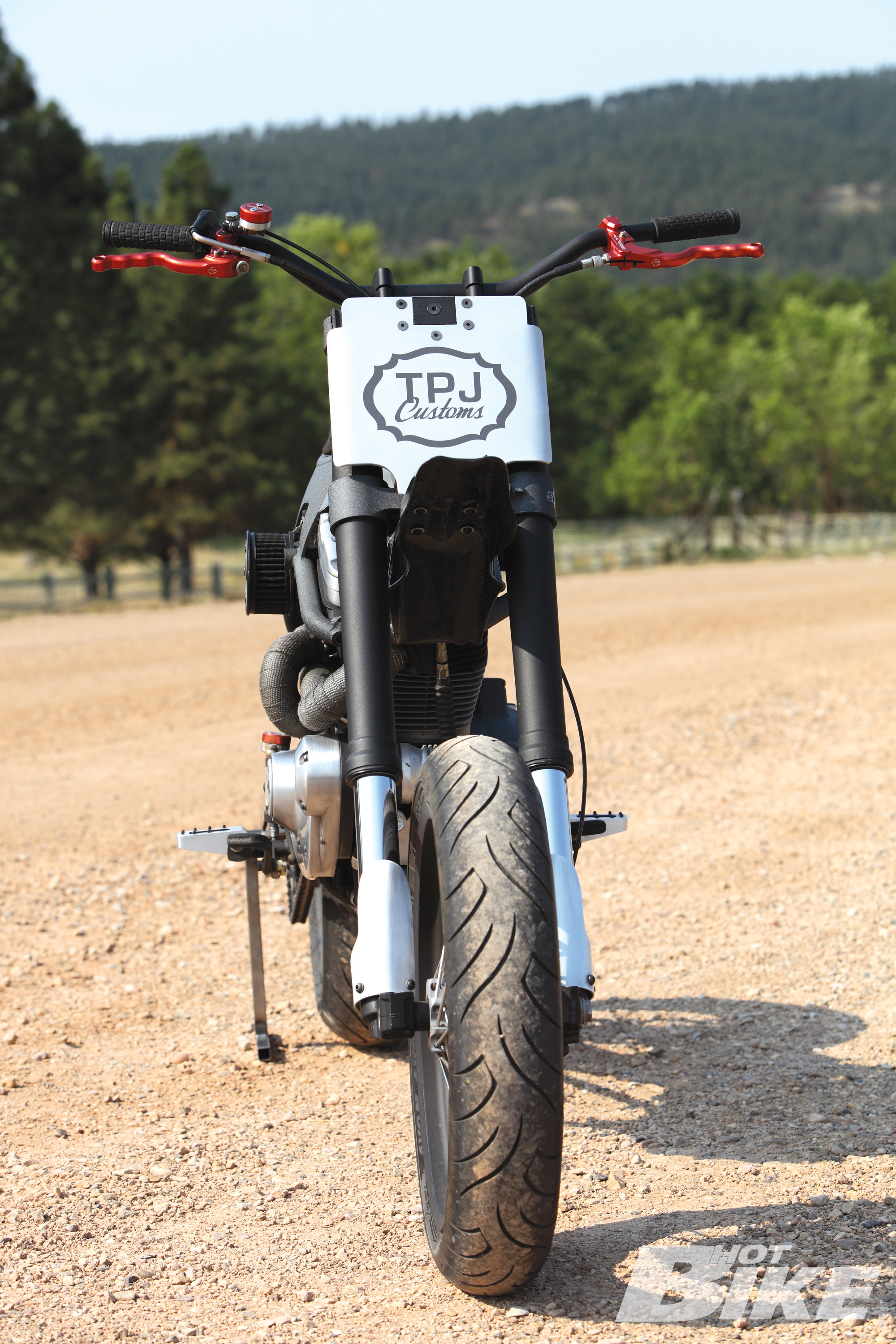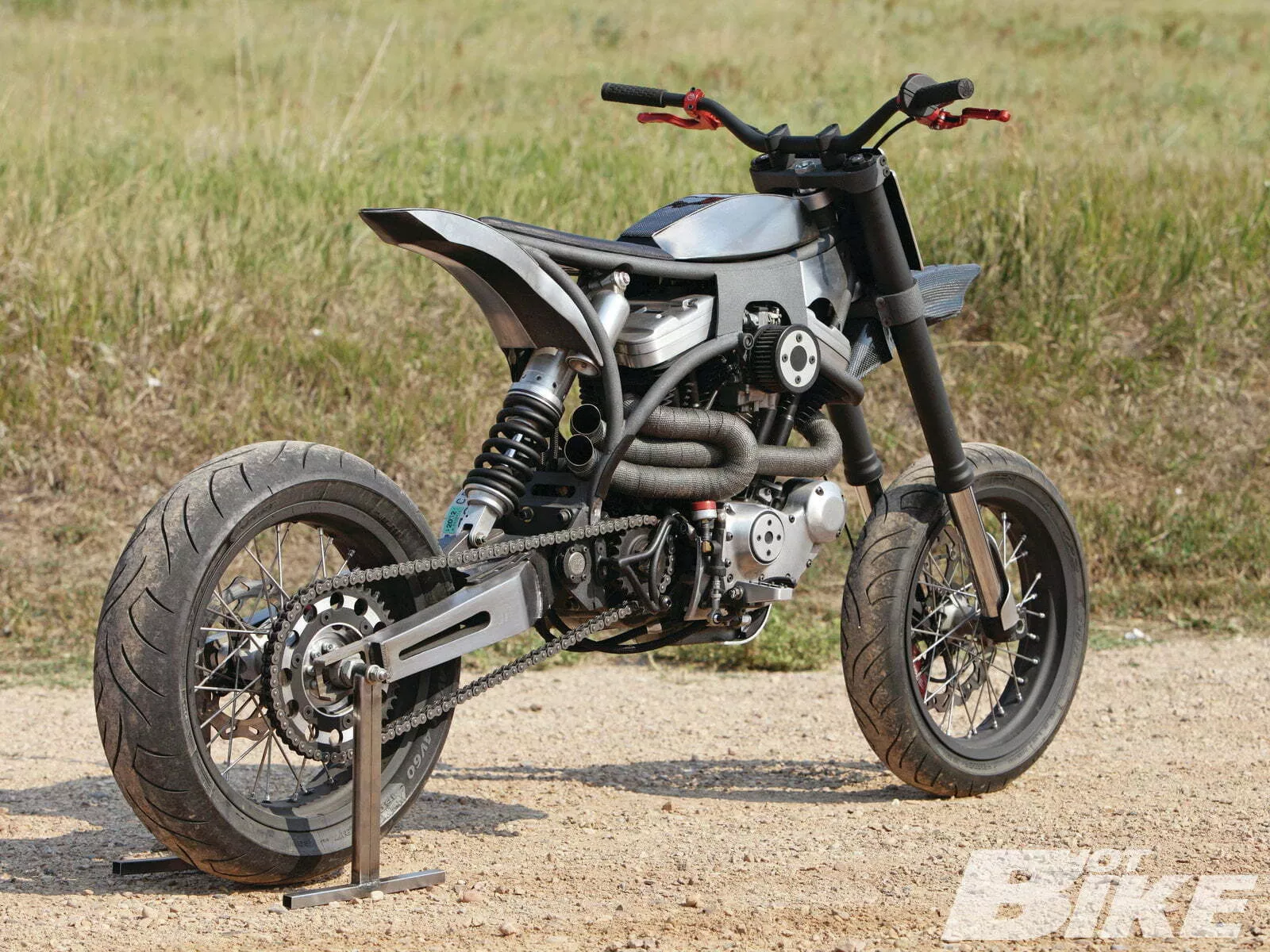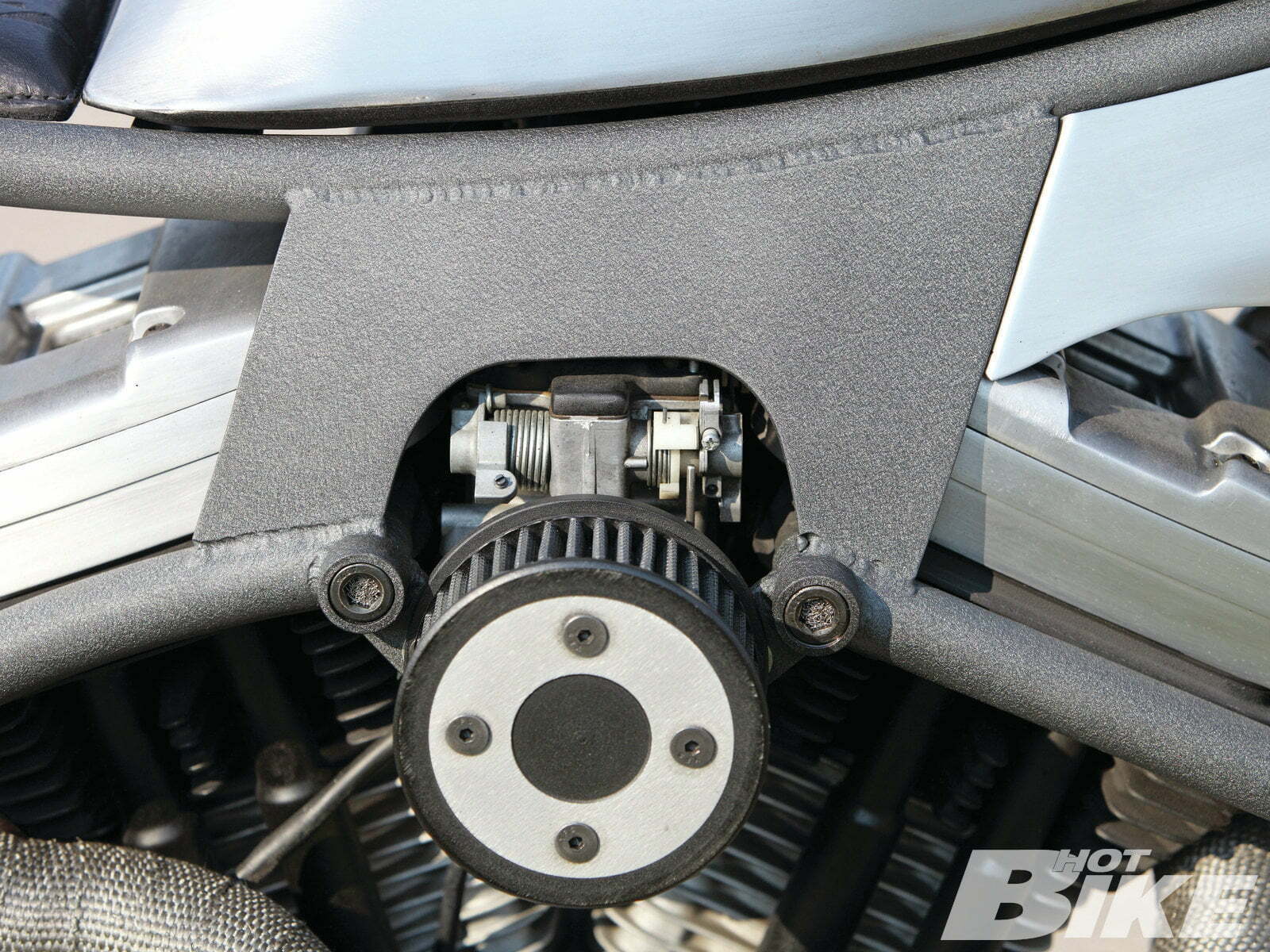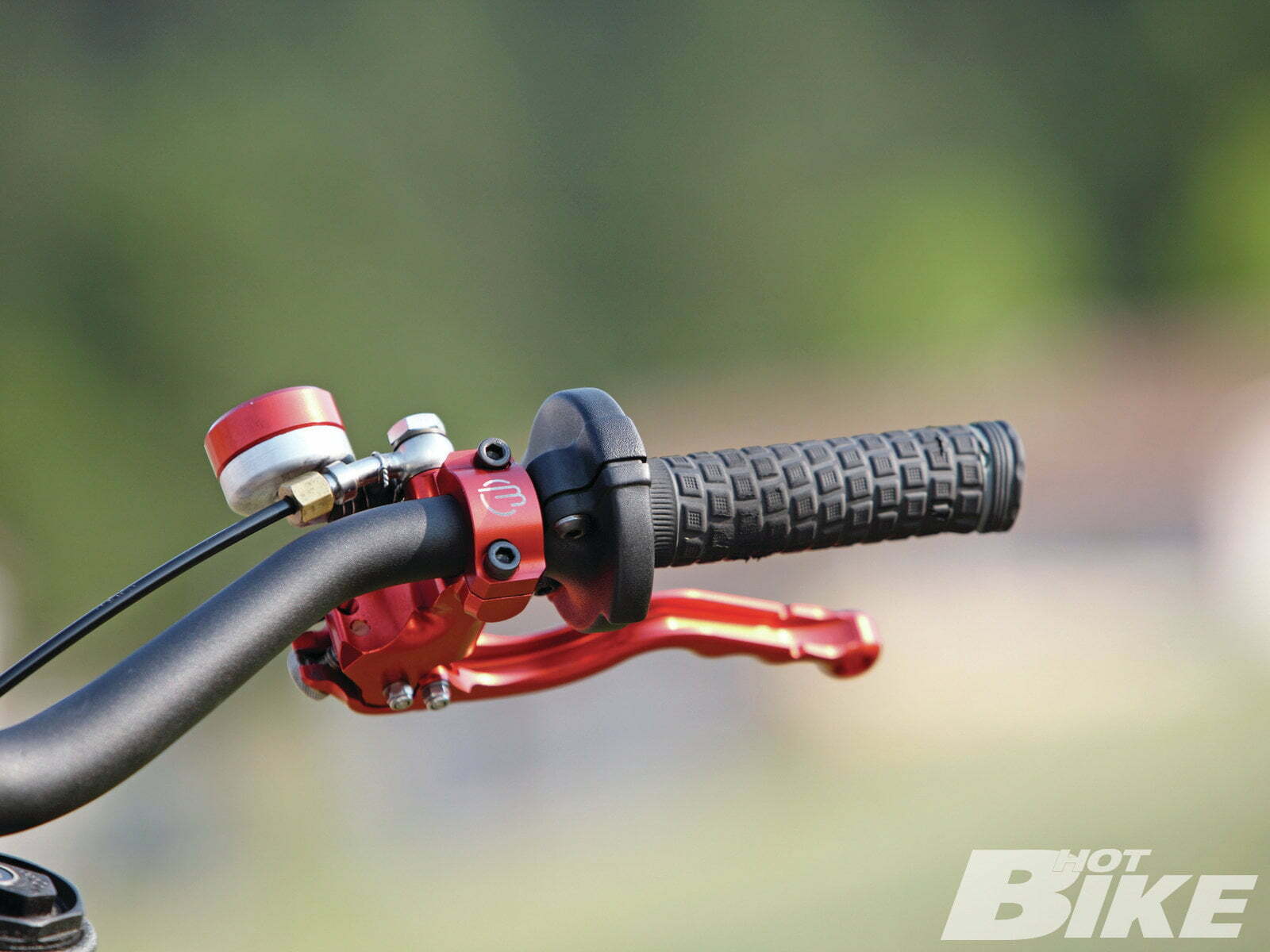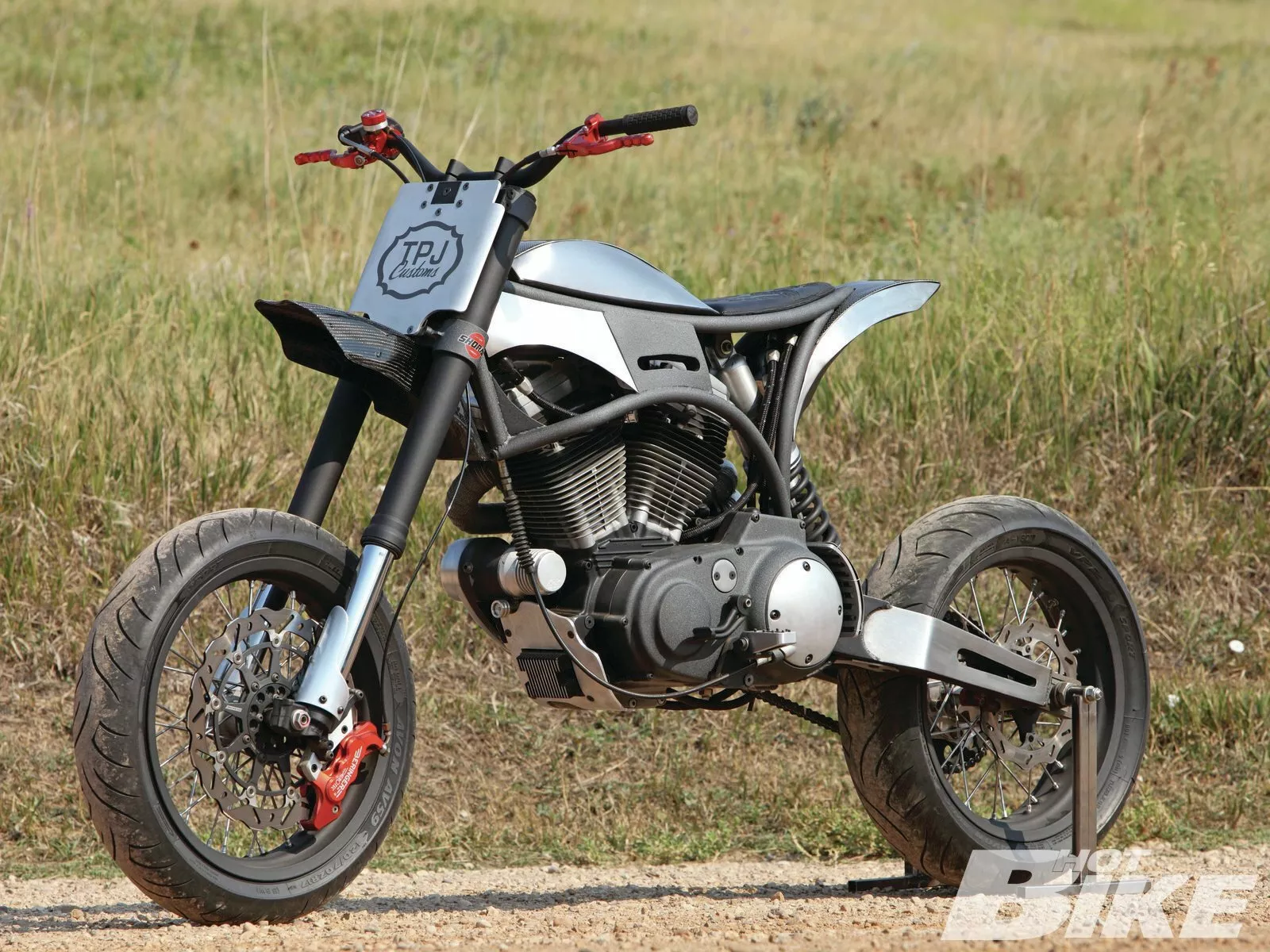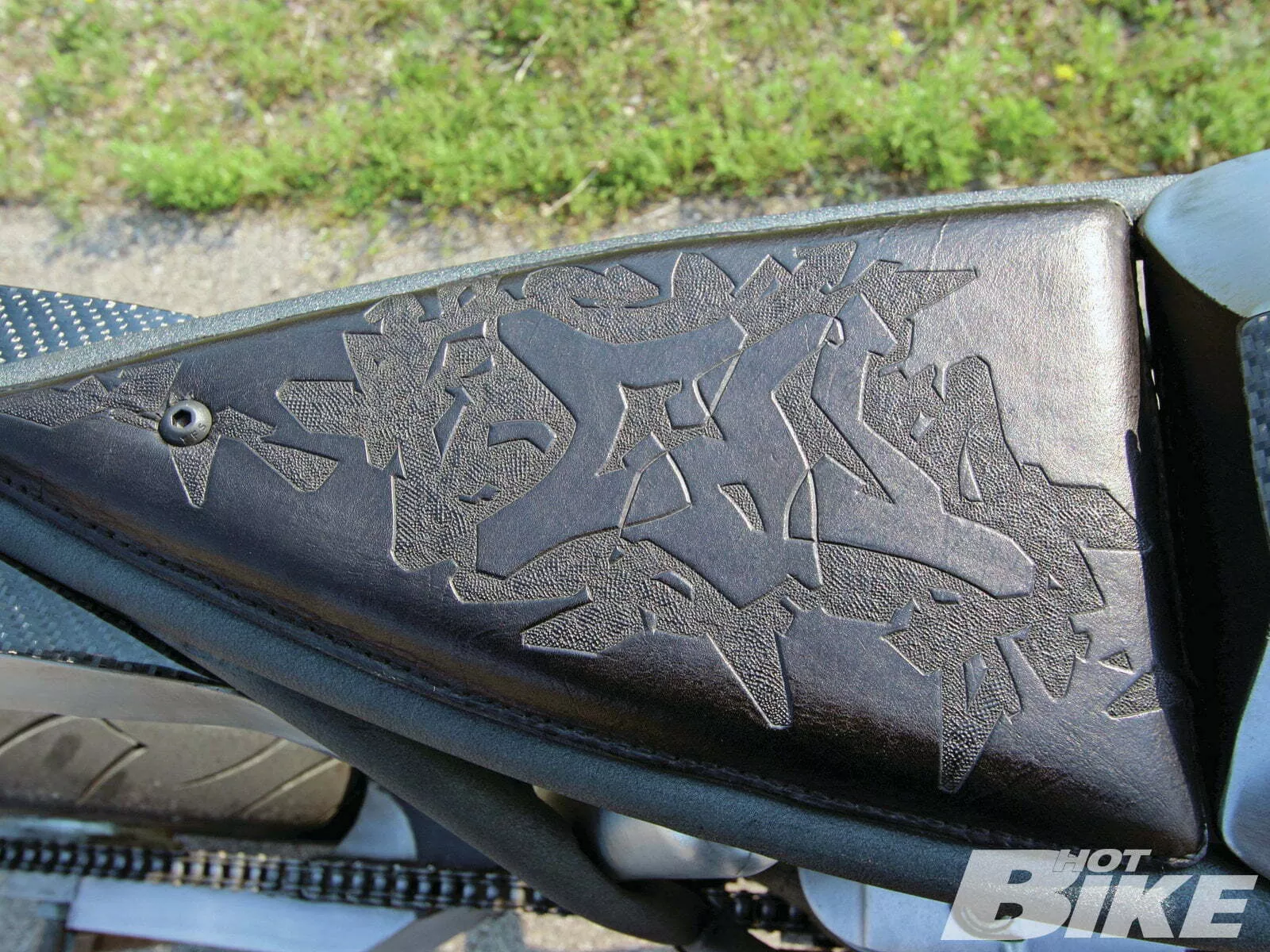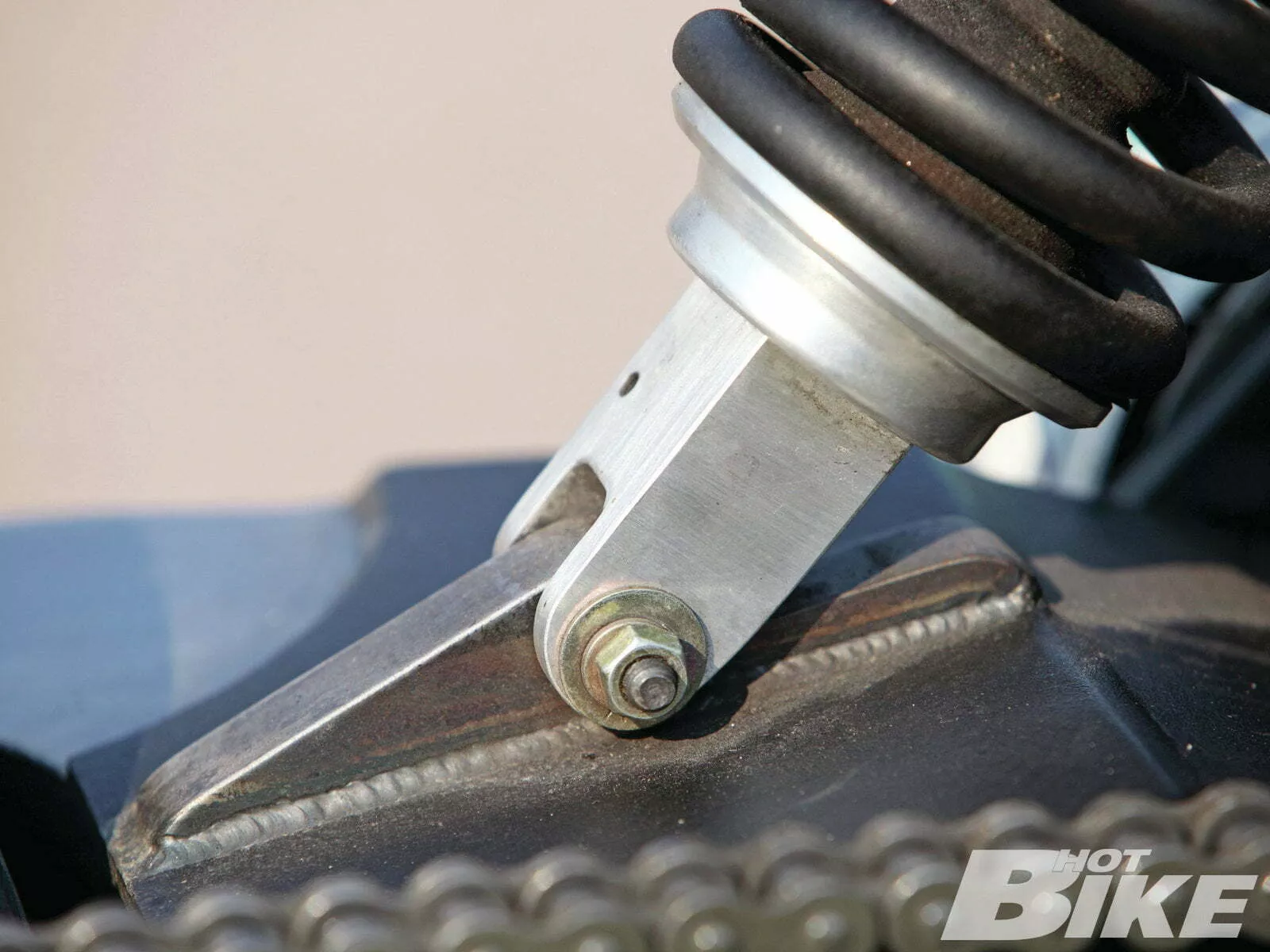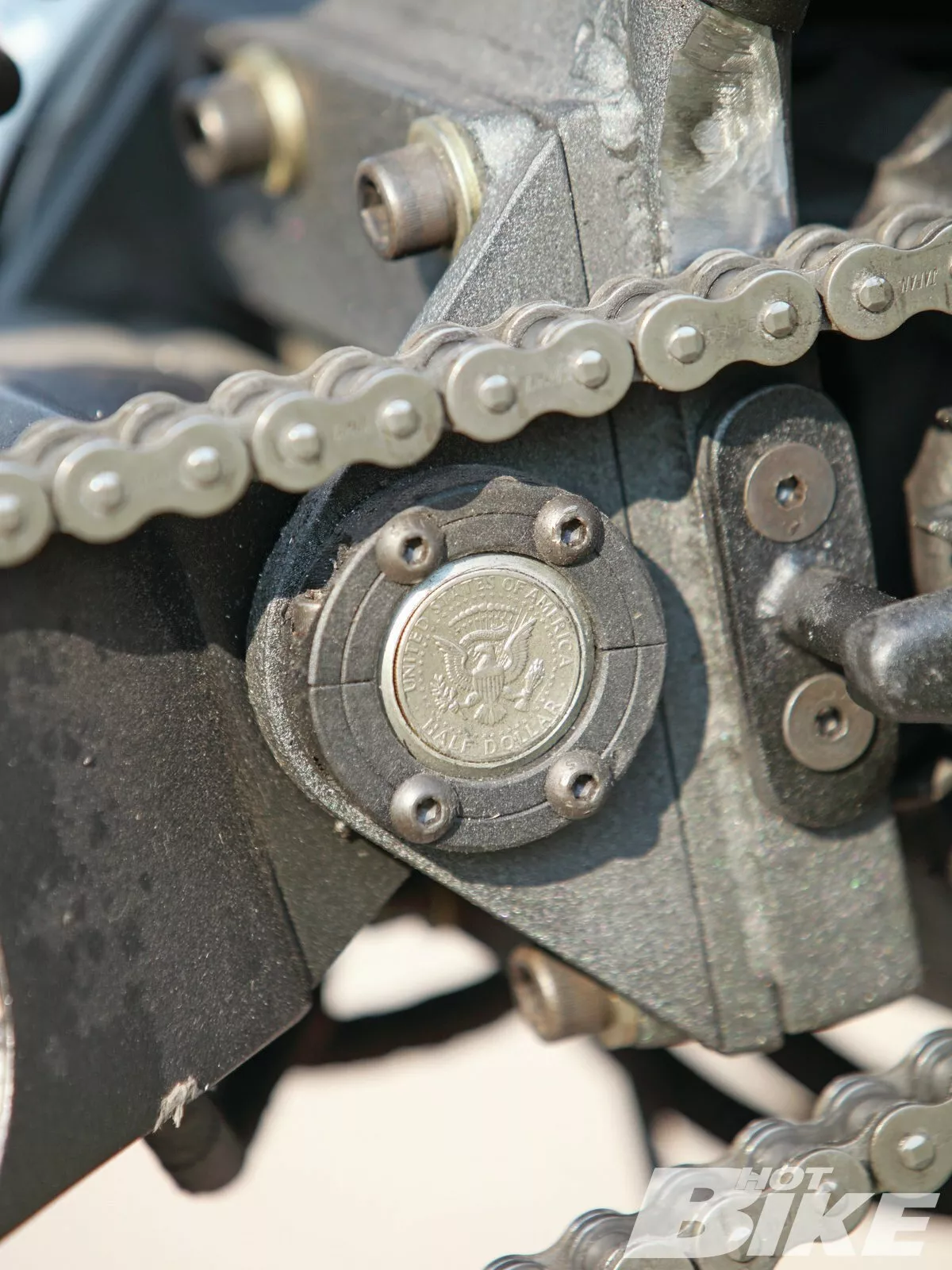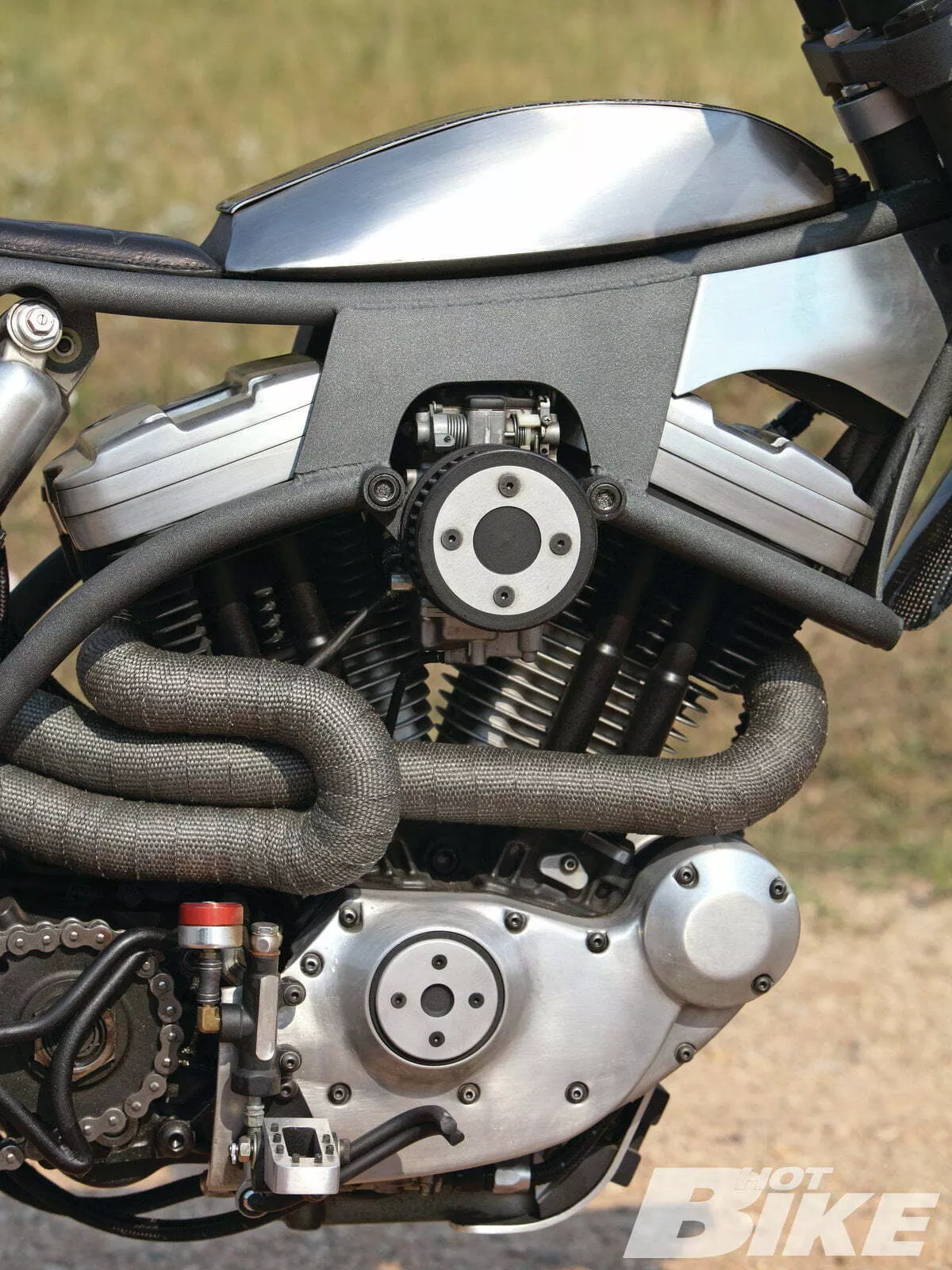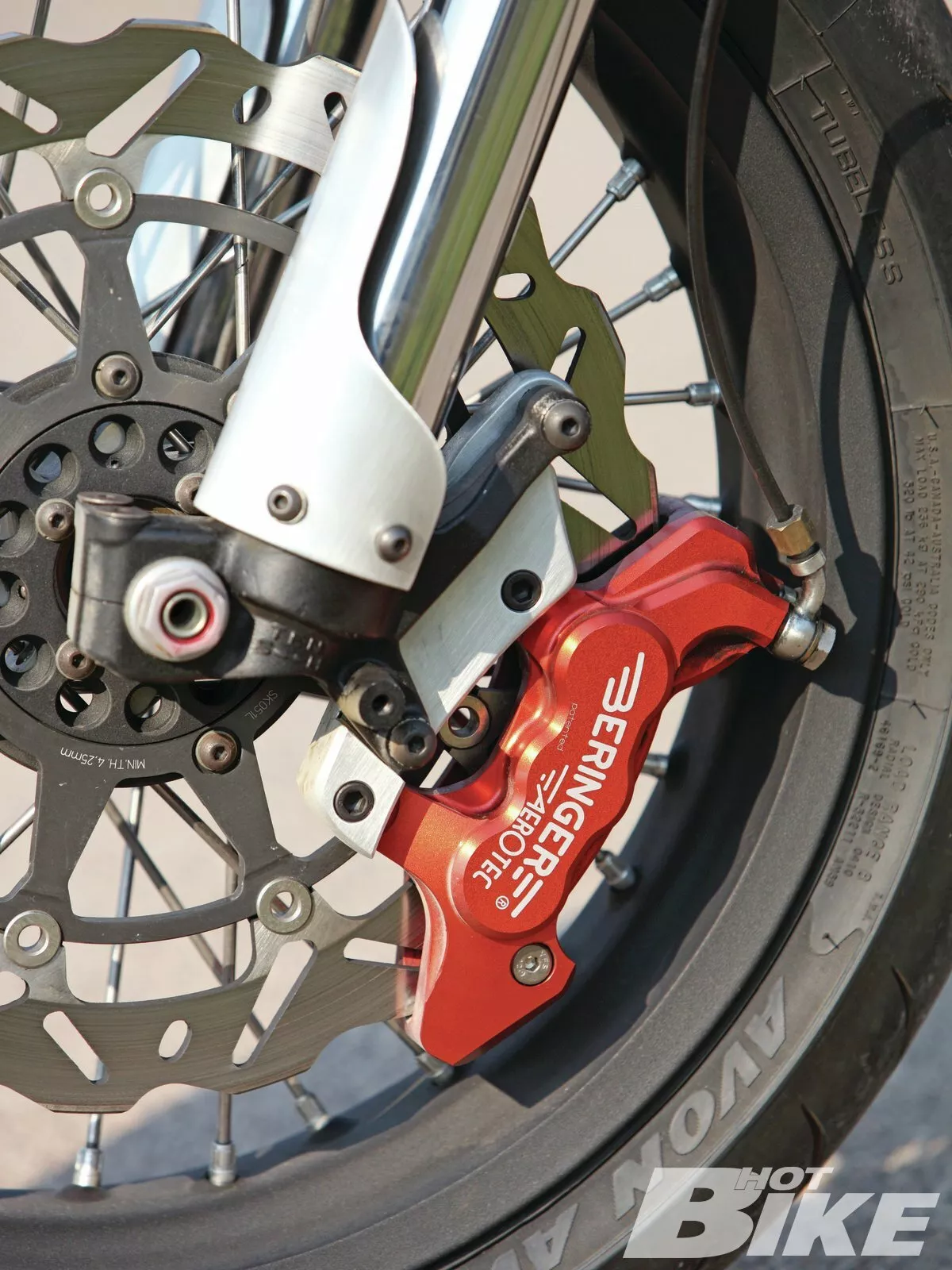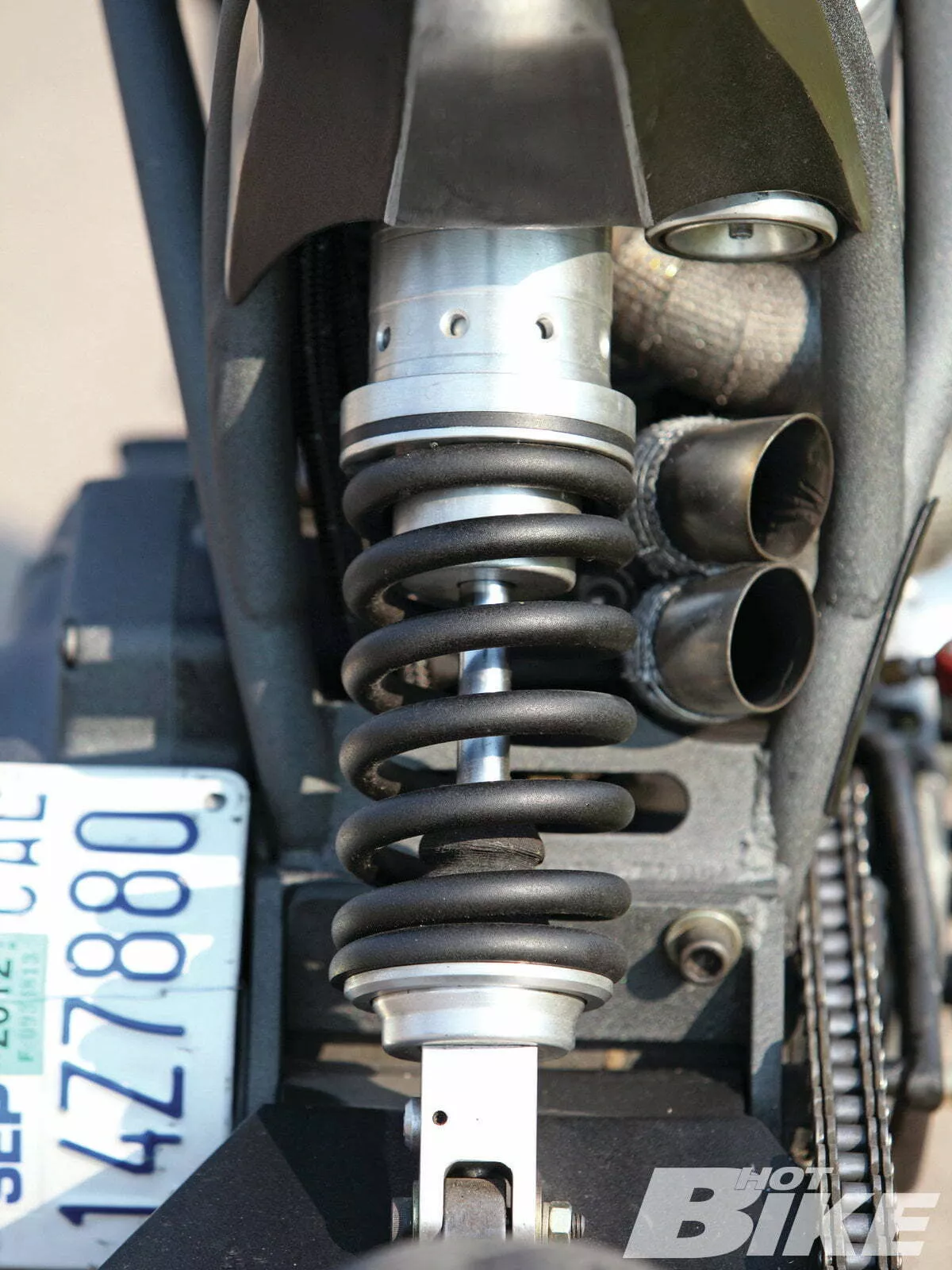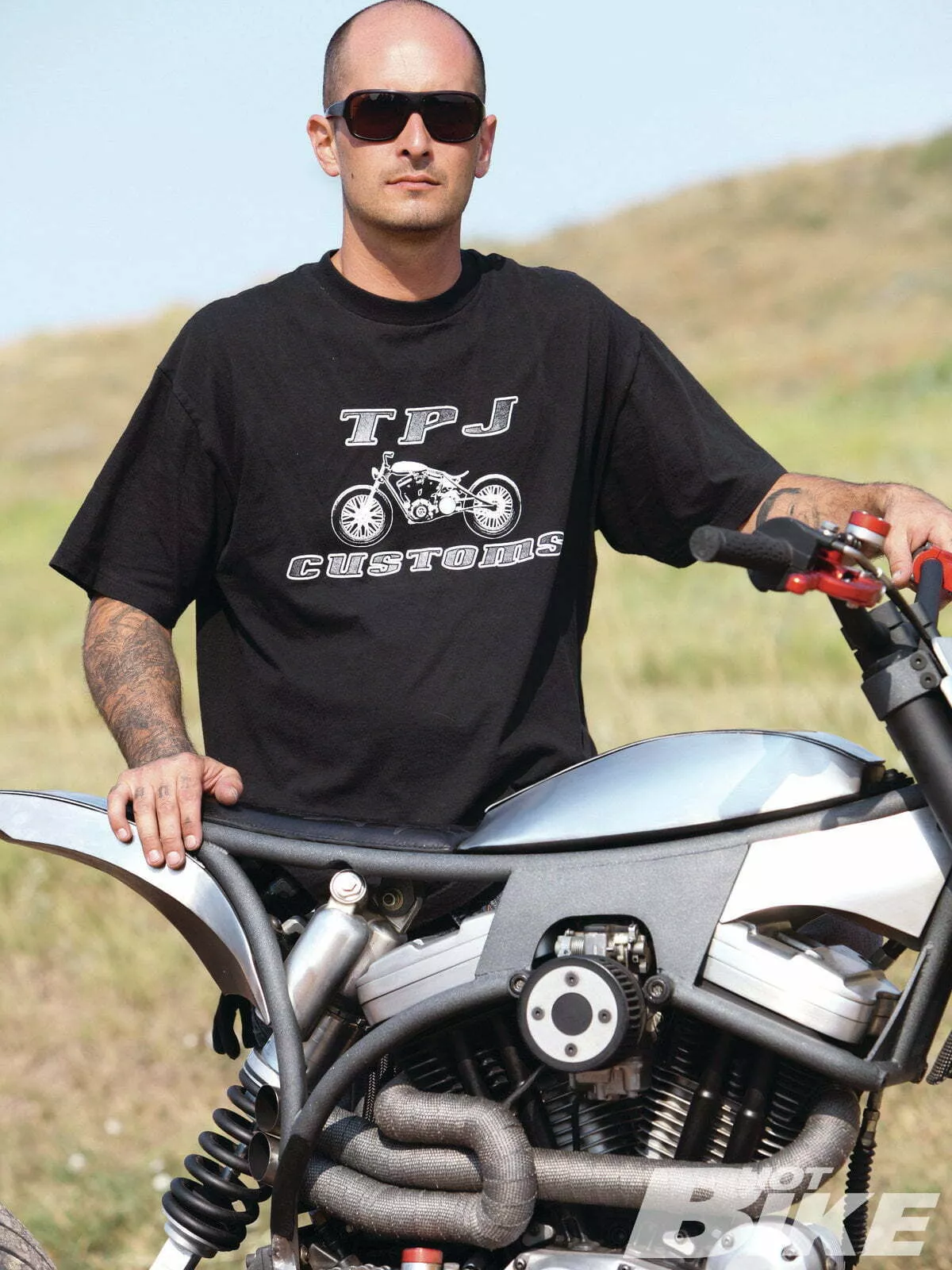 Super Moto is a combination of motorcycle disciplines that combines the most difficult parts of flat track, motocross, and road racing. These specially designed machines are expected to jump like a dirt bike, corner like a sportbike, and slide like a flat tracker all in one machine! That's asking a lot and making one of these bikes usually starts with something that has at least one of the three already handled.
This isn't TPJ's first swing of the bat when it comes to custom motorcycles. Oh no, it has already built nearly every type of V-twin variance already over the years. Owner Bryan Schimke explains why he wanted to make such an unusual motorcycle, "I used to race super moto and motocross and I love Harley motors. I love the torque and everything about them and I've built every other kind of motorcycle that I can think of. I've always wanted to build this type of bike, but never had the capability of building it just for myself exactly how I wanted it. I wanted something that I could jump, wheelie, take down the freeway, and climb up a hill. I want something that I thought was the ultimate motorcycle."
It's not like you can walk into a dealership of any kind and check off a set of options to have this bike built. No way. Nearly every piece of this bike had to be purposely designed and fabricated. "Everything was made in-house besides the motor and a few key parts, such as the Beringer brakes and Avon tires. There was a month or so building the chassis because of the limits of the Harley motor. Getting everything to look and sit the way I wanted took a lot of designing and planning. I didn't want it to just be a Harley with a lifted back and higher forks to make a motocross bike. I wanted it to perform and handle like the super moto bikes are supposed to. I wanted it to be able to corner anything, and do what I ever could with it and not have the have the limitations of 'It looks pretty but doesn't run.'"
A fancy-pants super moto bike is a lot like a Hummer on 30-inch wheels, and Bryan was going to make sure that his bike performed as good as it looks. When asked if this bike was all show and no go, he had this to say. "It'll wheelie the first three gears easy. Zero to 120 is nothing. That Buell motor has so much torque and so much power, when I get it going on the streets it comes down like 'bam' and you're stopped thanks to those Beringer brakes. I've never felt that braking power. It handles every corner. I used to have a CRF with street tires and this thing handles exactly the same. It's a little heavier when you push it around but I got everything balanced. I've jumped it about 50 feet and 4-5 feet in the air." It sounds like Evel Knievel would be proud.
| Specifications |   |
| --- | --- |
| GENERAL | TPJ Customs |
| Owner | TPJ Customs |
| Shop | TPJ Customs |
| Website | tpjcustoms.com |
| Year/Make/Model | 2012 custom |
| Fabrication | TPJ Customs |
| Build Time | Six months |
|   |   |
| ENGINE | H-D Buell |
| Year/Type/Size | 1998 Buell Thunderbolt |
| Builder | Buell |
| Cases | Buell |
| Cylinders | Buell |
| Heads | Buell |
| Rocker Boxes | Buell |
| Cams | Buell |
| Air Cleaner | TPJ Customs |
| Exhaust | TPJ Customs |
|   |   |
| TRANSMISSION |   |
| Year/Type | 1998 Buell |
| Gears | Buell |
| Clutch | Buell |
| Primary | Drive-Buell |
| Frame Year/Type | 2012 TPJ Customs |
| Rake/Stretch | 26.5 rake |
|   |   |
| SUSPENSION |   |
| Frontend | CRF450/ TPJ Customs |
| Length | 2.5-inch lowered |
| Triple Trees | Pro Circuit |
| Swingarm | TPJ Customs |
| Rear Shocks | CRF450 / TPJ Customs |
|   |   |
| WHEELS, TIRES, AND BRAKES |   |
| Front |   |
| Builder/Size | TPJ Customs 17 inch |
| Tire/Size | Avon 120 |
| Calipers | Beringer |
| Rotors | Braking |
| Rear |   |
| Builder/Size | TPJ Customs 17" |
| Tire/Size | Avon 160 |
| Caliper | Beringer |
| Rotor | Braking |
| Pulley | Sprocket Specialties |
|   |   |
| FINISH/PAINT |   |
| Paint/Graphics | TPJ logo |
| Powdercoating | Precision Stripping and Coating |
|   |   |
| ACCESSORIES |   |
| Front Fender | Reza Gohery |
| Rear Fender | TPJ Customs |
| Gas Tank | TPJ Customs |
| Handlebars | TPJ Customs |
| Grips | Pro Circuit |
| Hand Controls | Beringer |
| Foot Controls | TPJ Customs |
| Taillight | TPJ Customs |
| License Mount | TPJ Customs |
| Seat | TPJ Customs / Beaver Leatherworks |