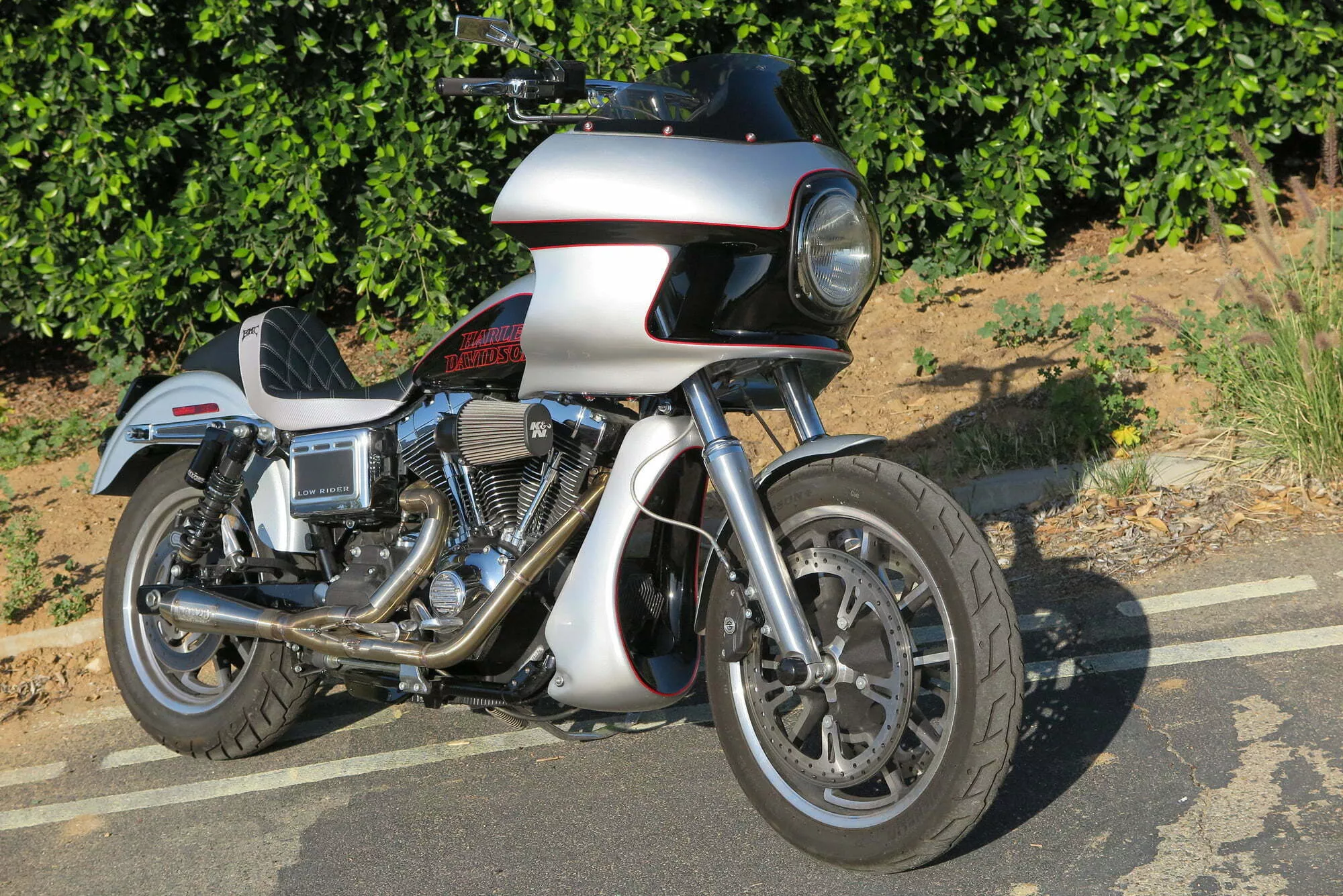 It seems as if outfitting Dynas and old FXRs with fairings is all the rage right about now. So much so that Big Mike of BMC Motorcycle Company has introduced a complete kit that has all you need to get a badass FXR-style fairing on your bike and a ton of wind off your body.
BMC's handmade fiberglass fairing is the same style FXRP and FXRT fairing that H-D discontinued years ago, but there are a few things in the kit that make it much better than finding an old one and trying to get it to fit on your newer-model bike.
The folks at Corbin in Hollister, California, construct the BMC fairing of fiberglass. It is of high quality, and it even has well nuts pre-installed for precise windshield and headlight cover fitment. The kit also comes with custom vent grilles, a windshield with clear headlight cover and rubber gasket, a fully assembled 7-inch headlight with bracket, and all chrome hardware. The standout of the BMC kit over other brands is how well the BMC bracket kit is made. It really made the installation and alignment of the fairing a snap. Follow along as our pal Jim at IMZZ Elite puts one of these fairing kits on our project Daily Dyna 2015 H-D Dyna Lowrider.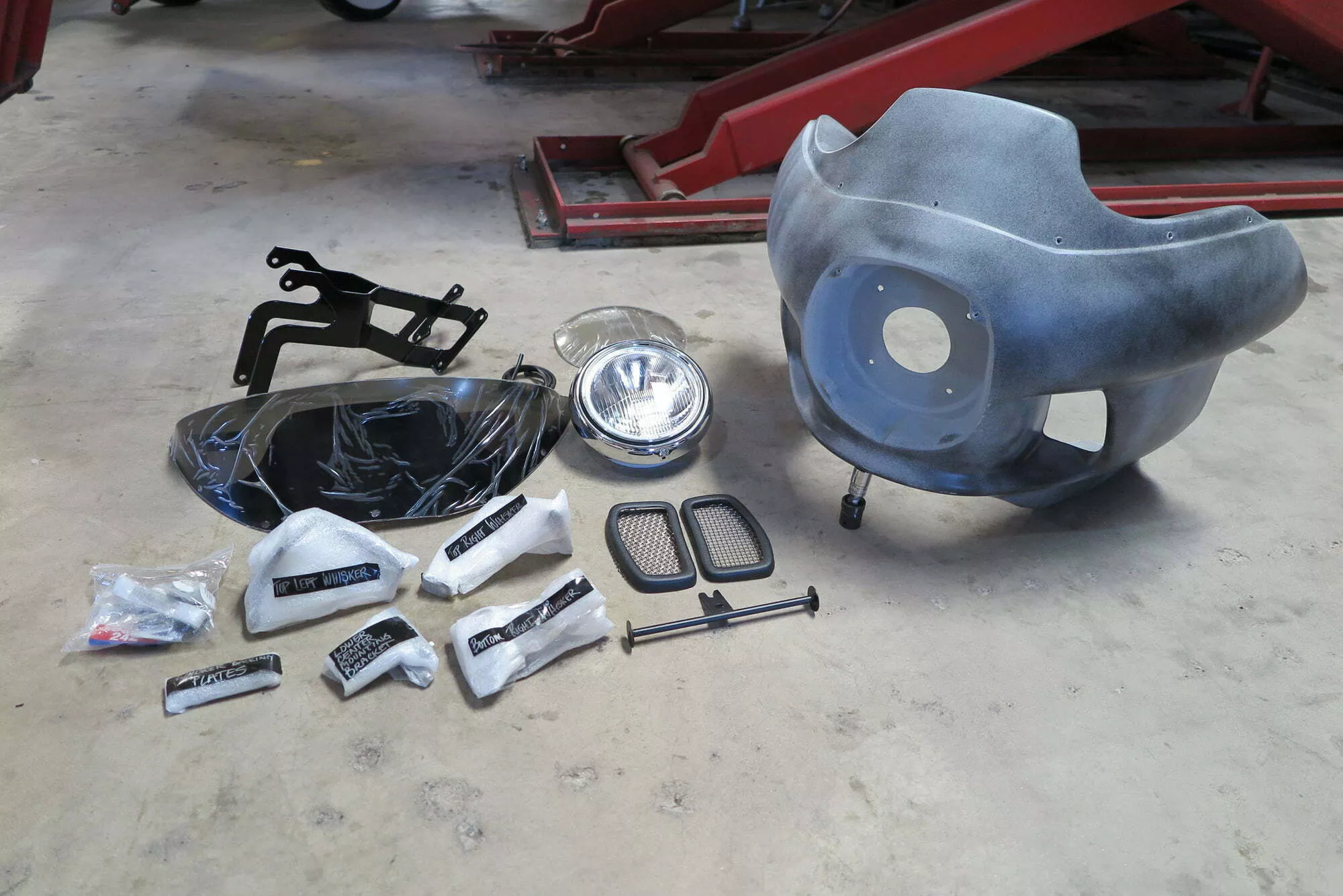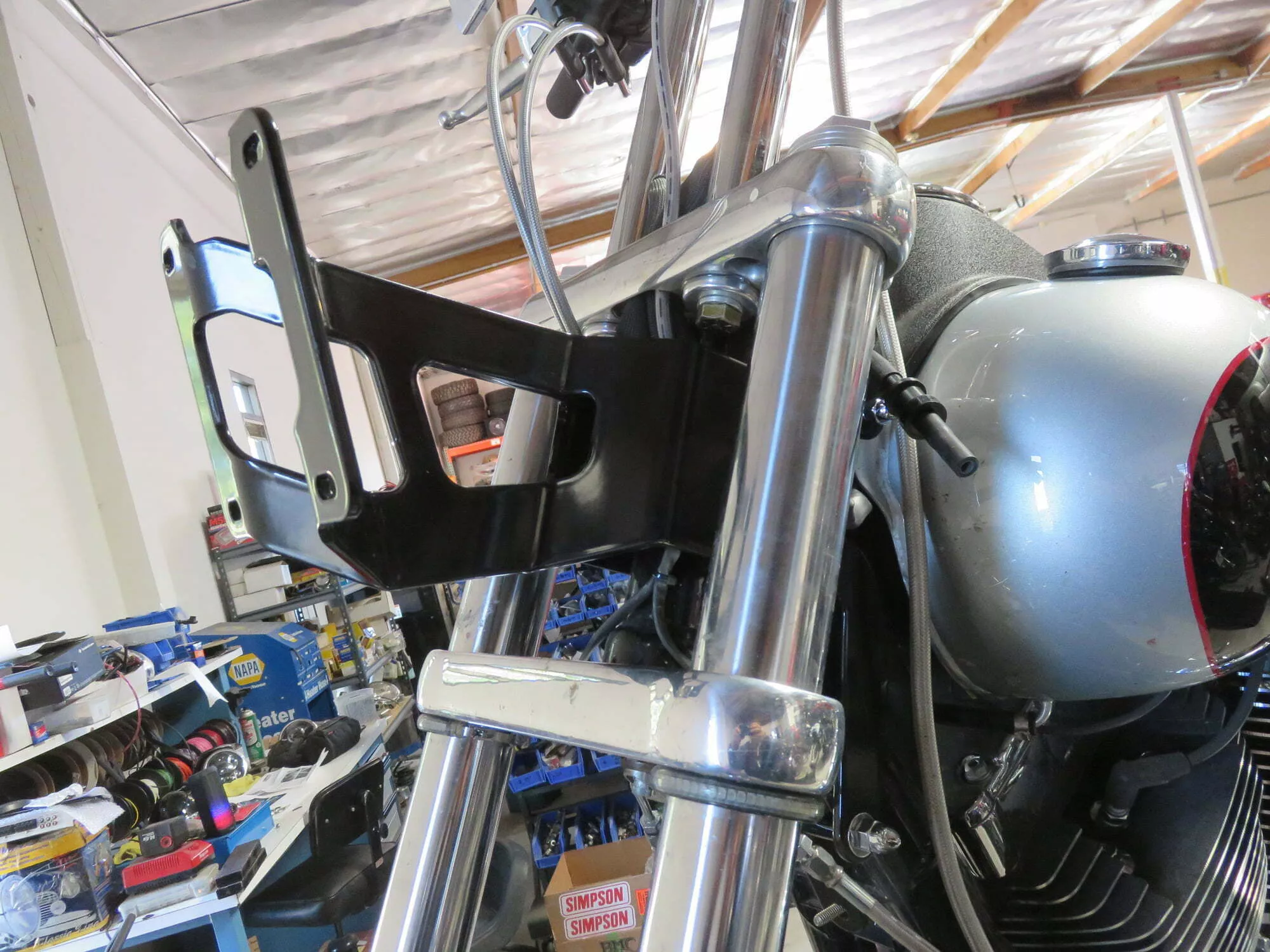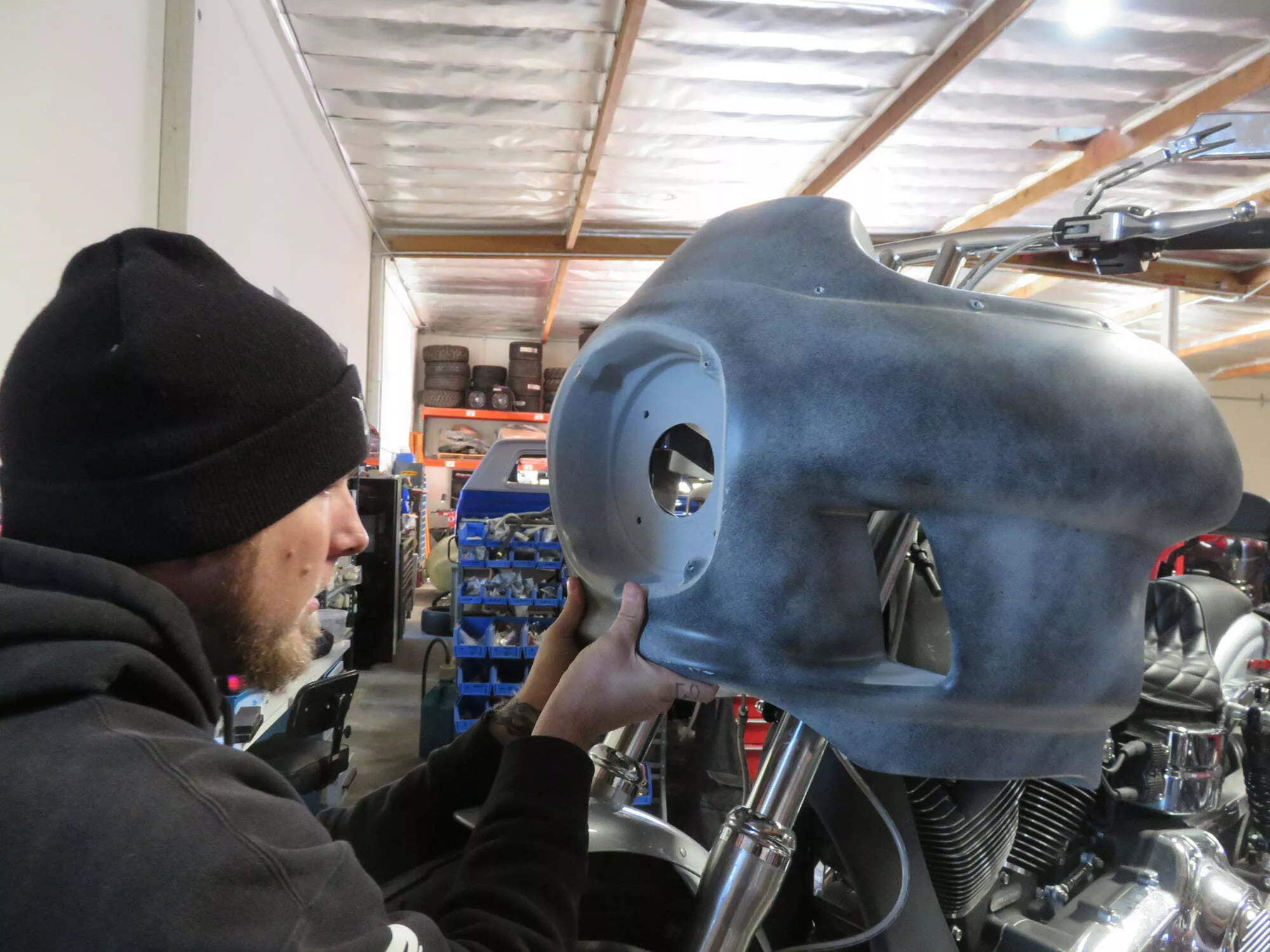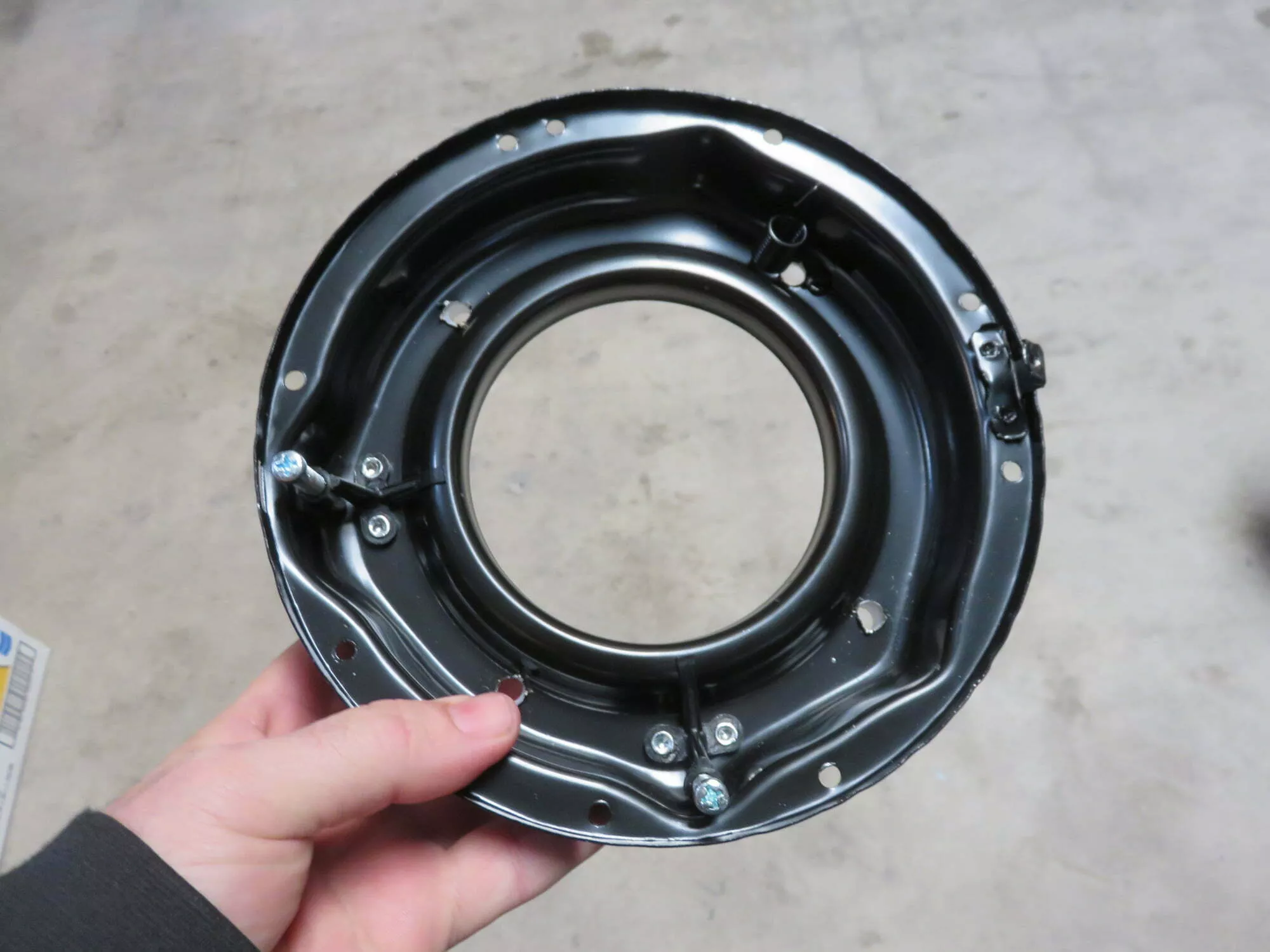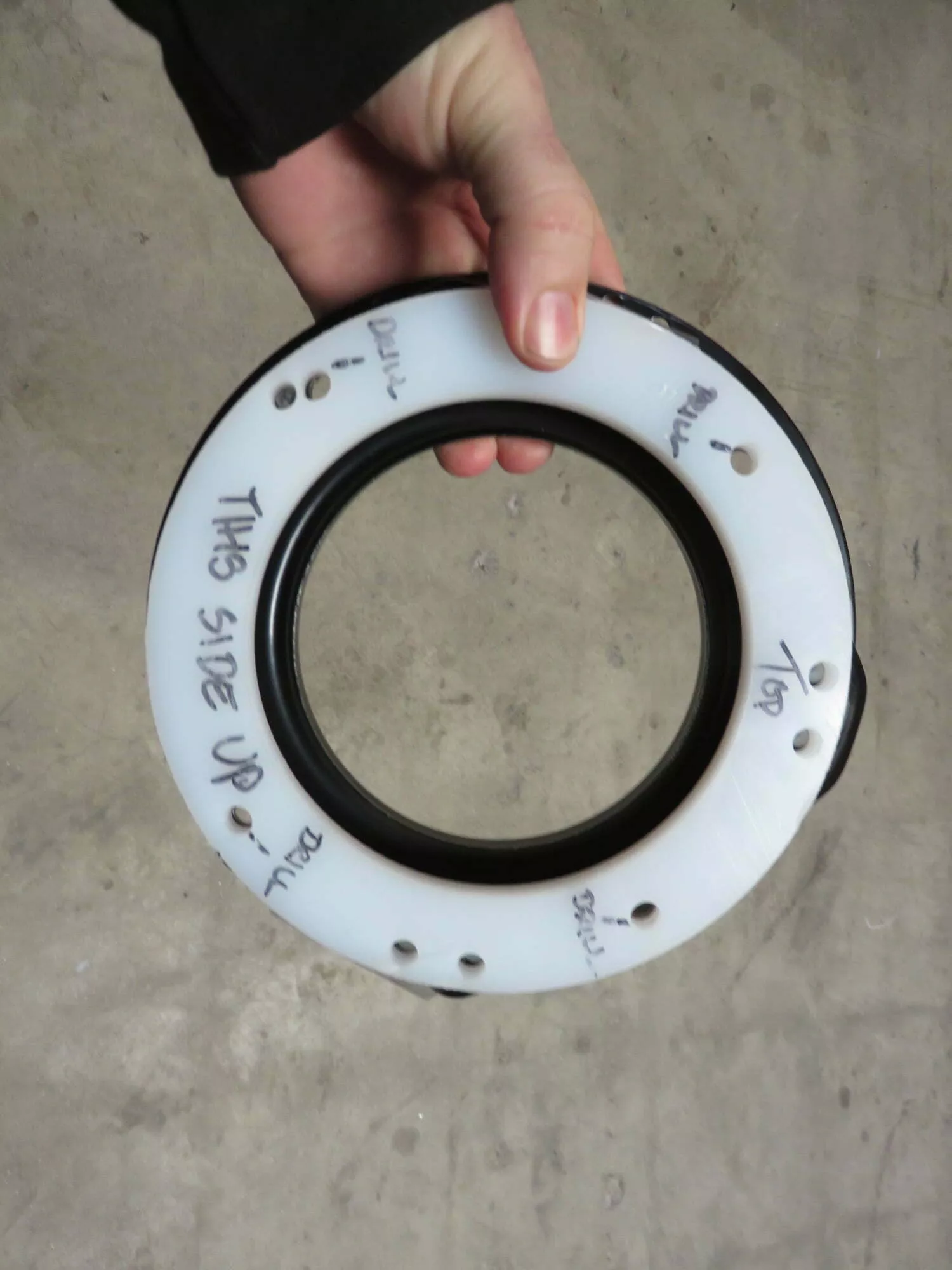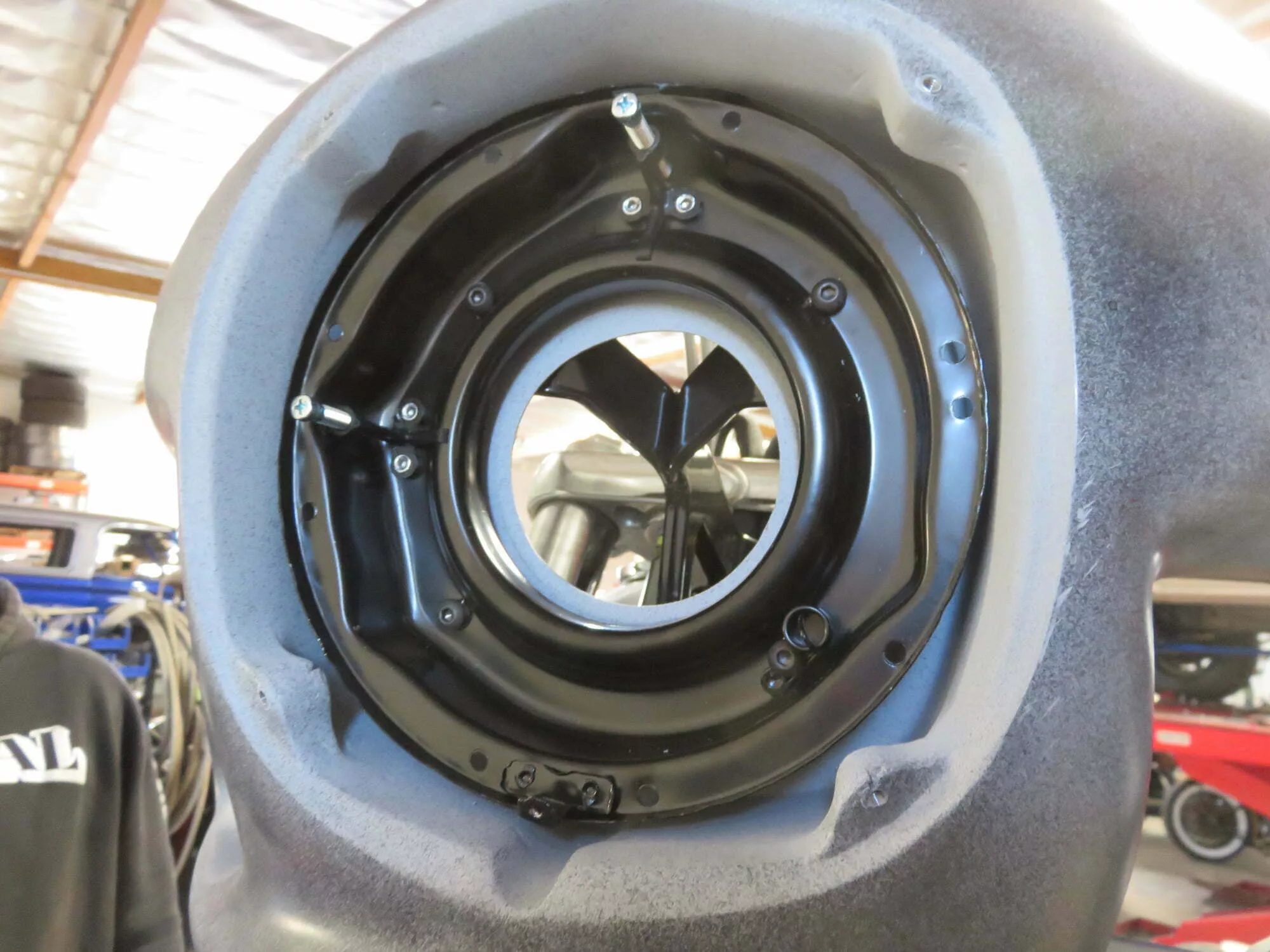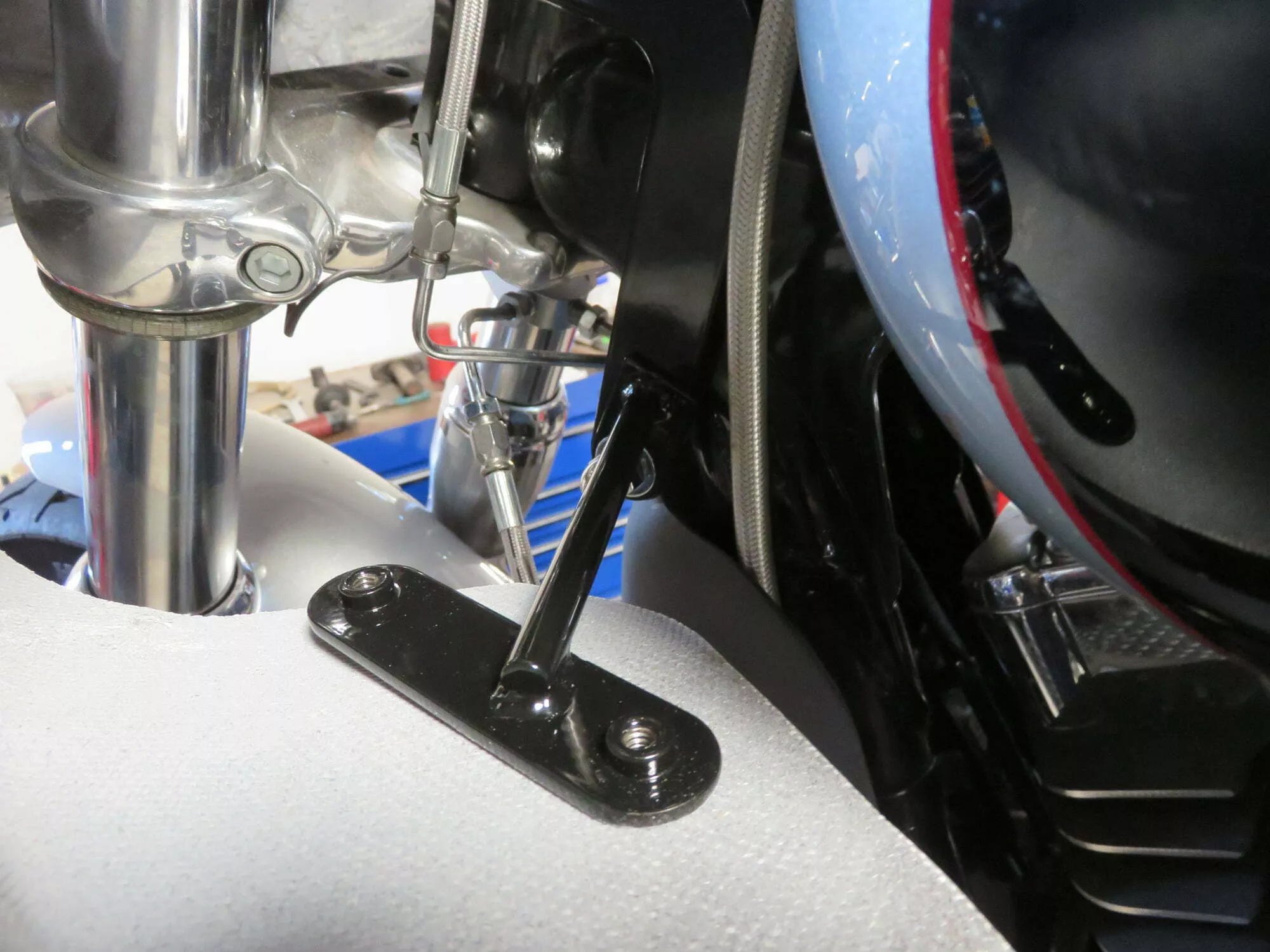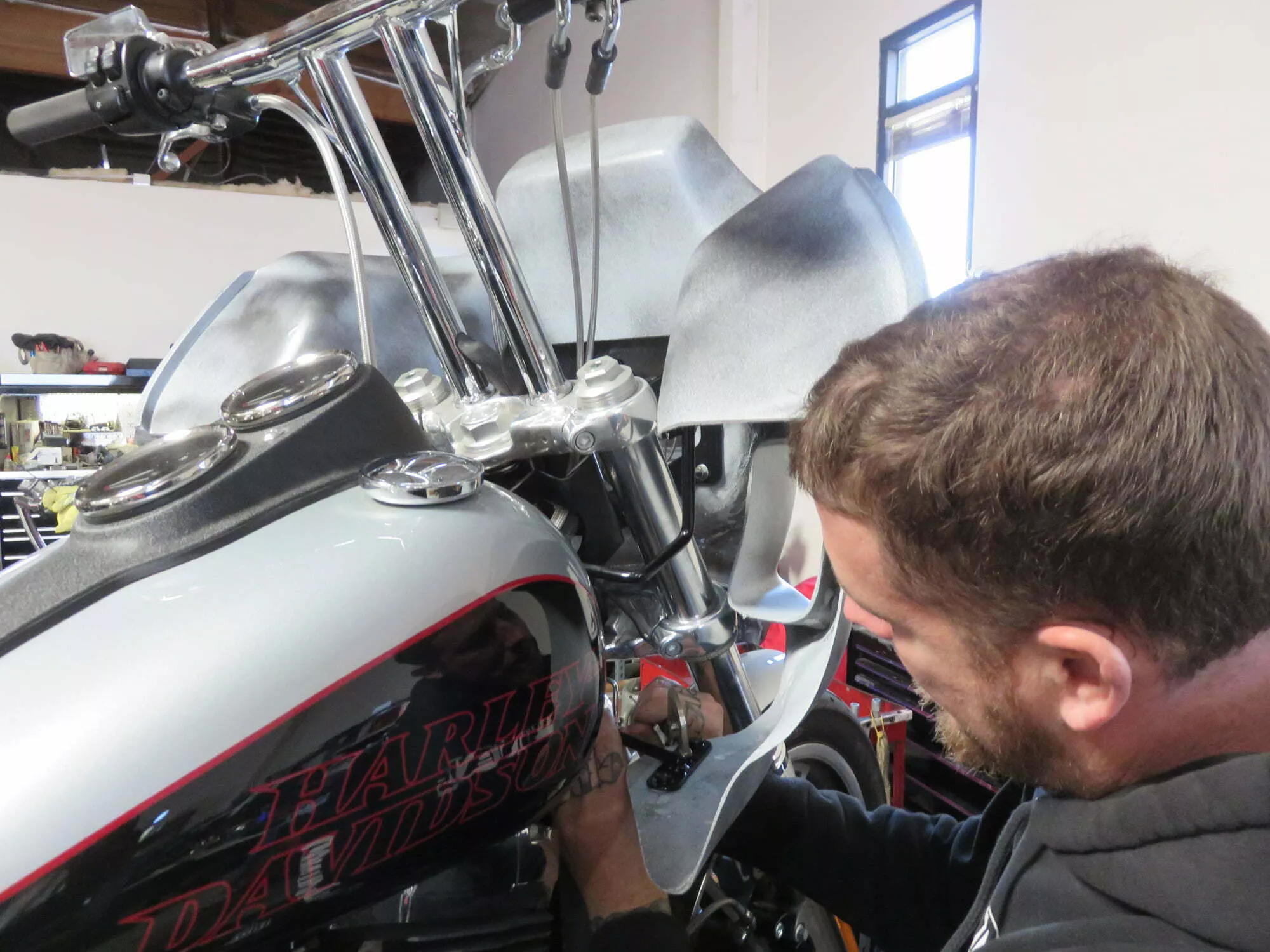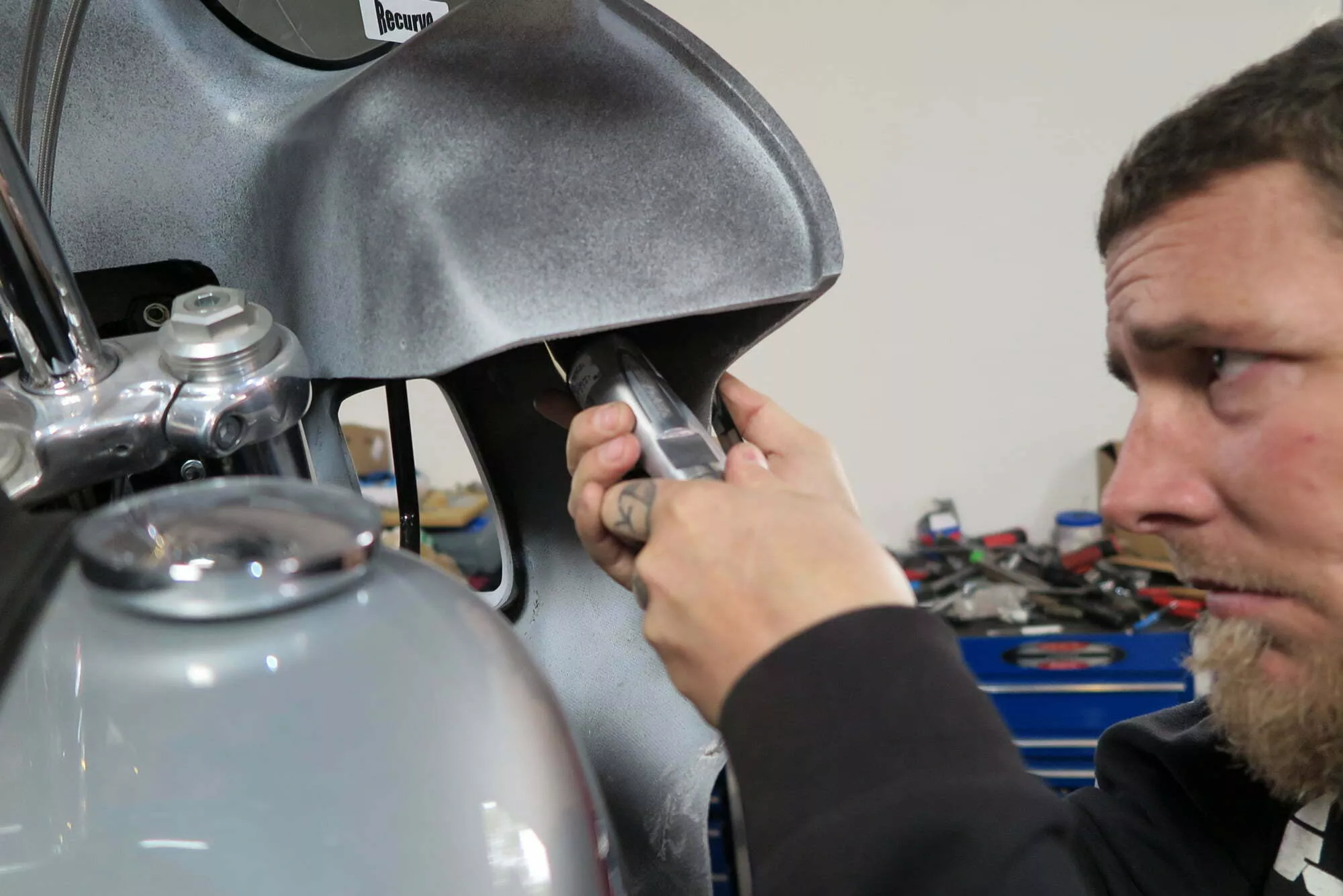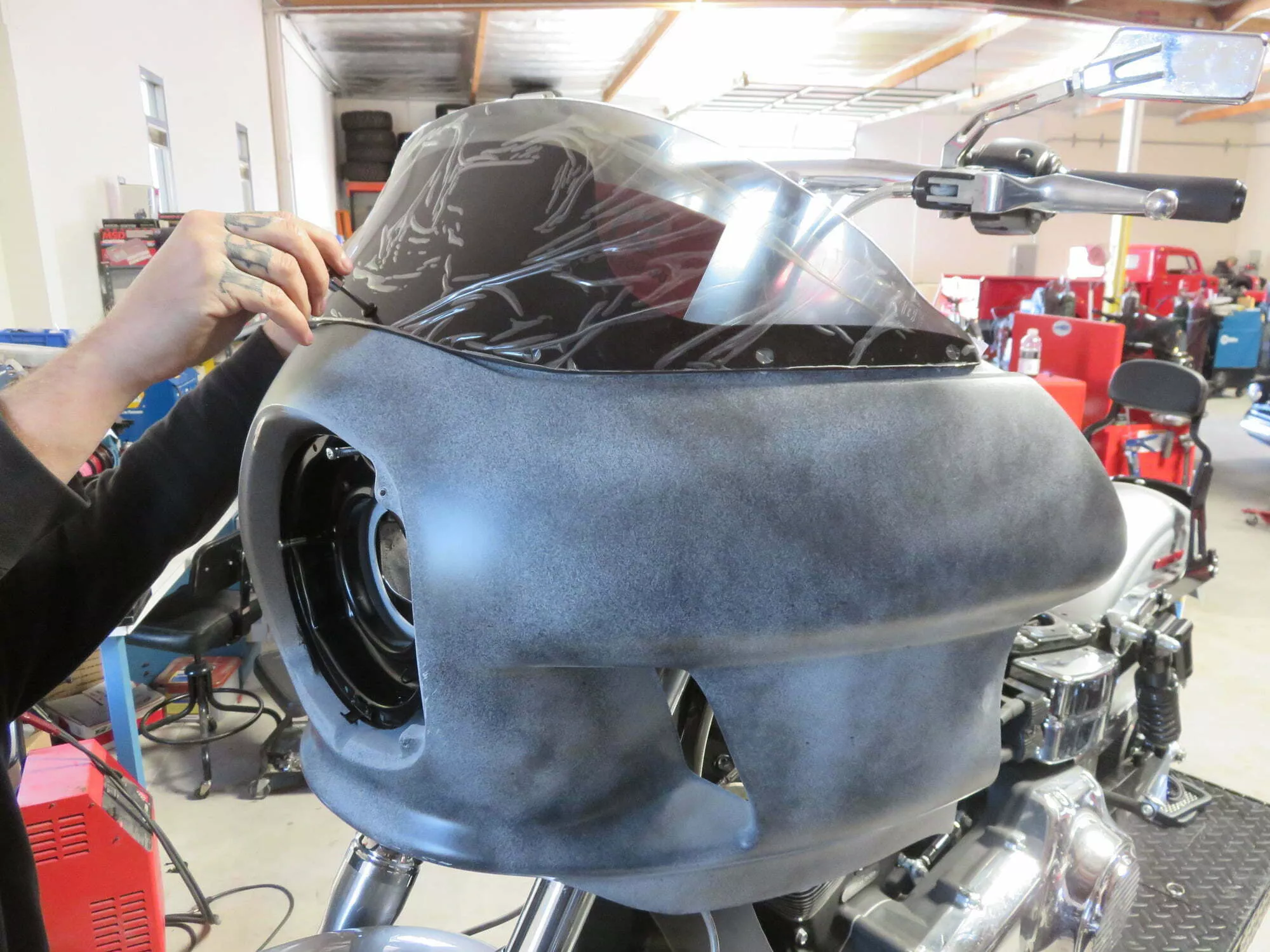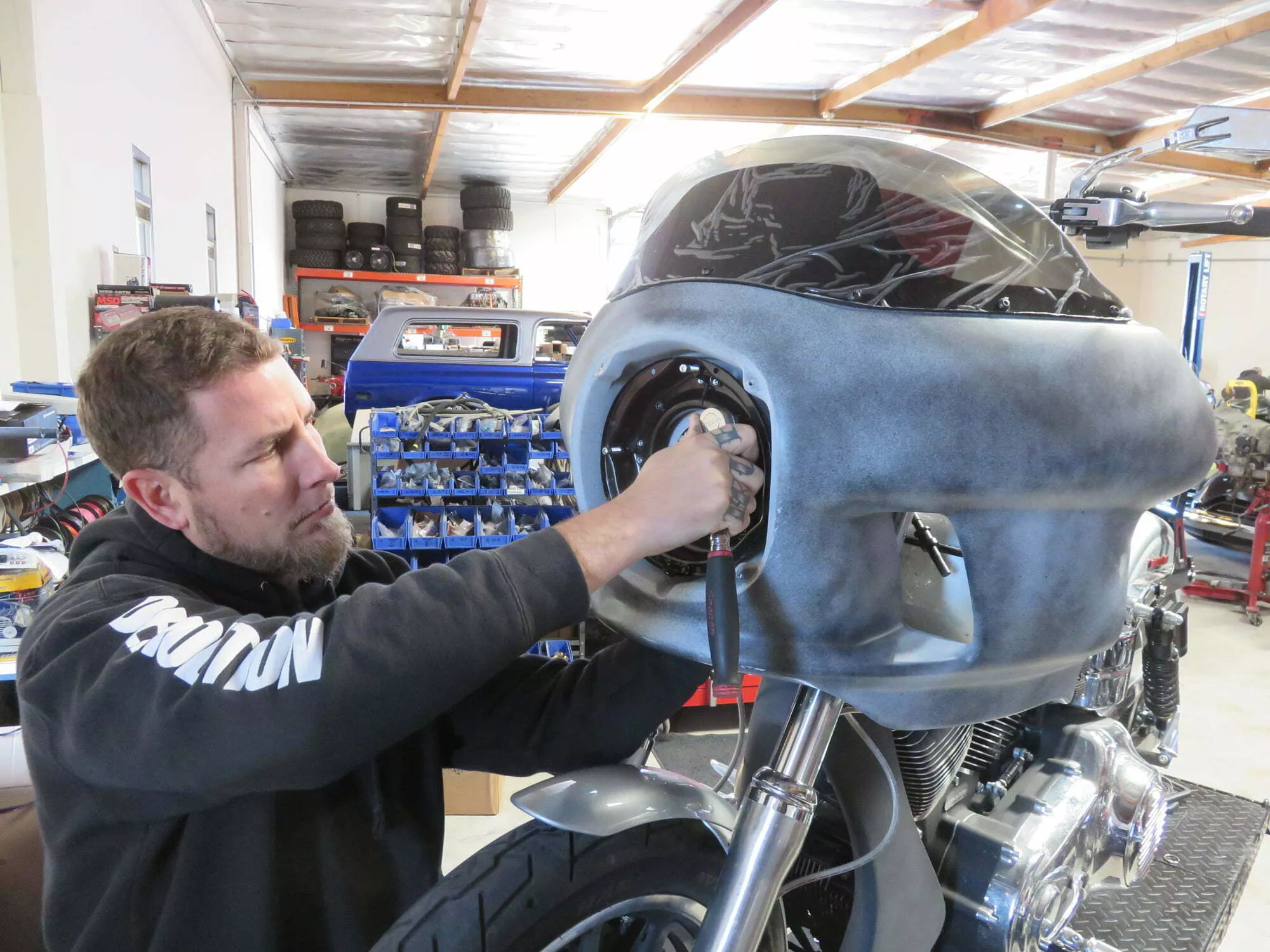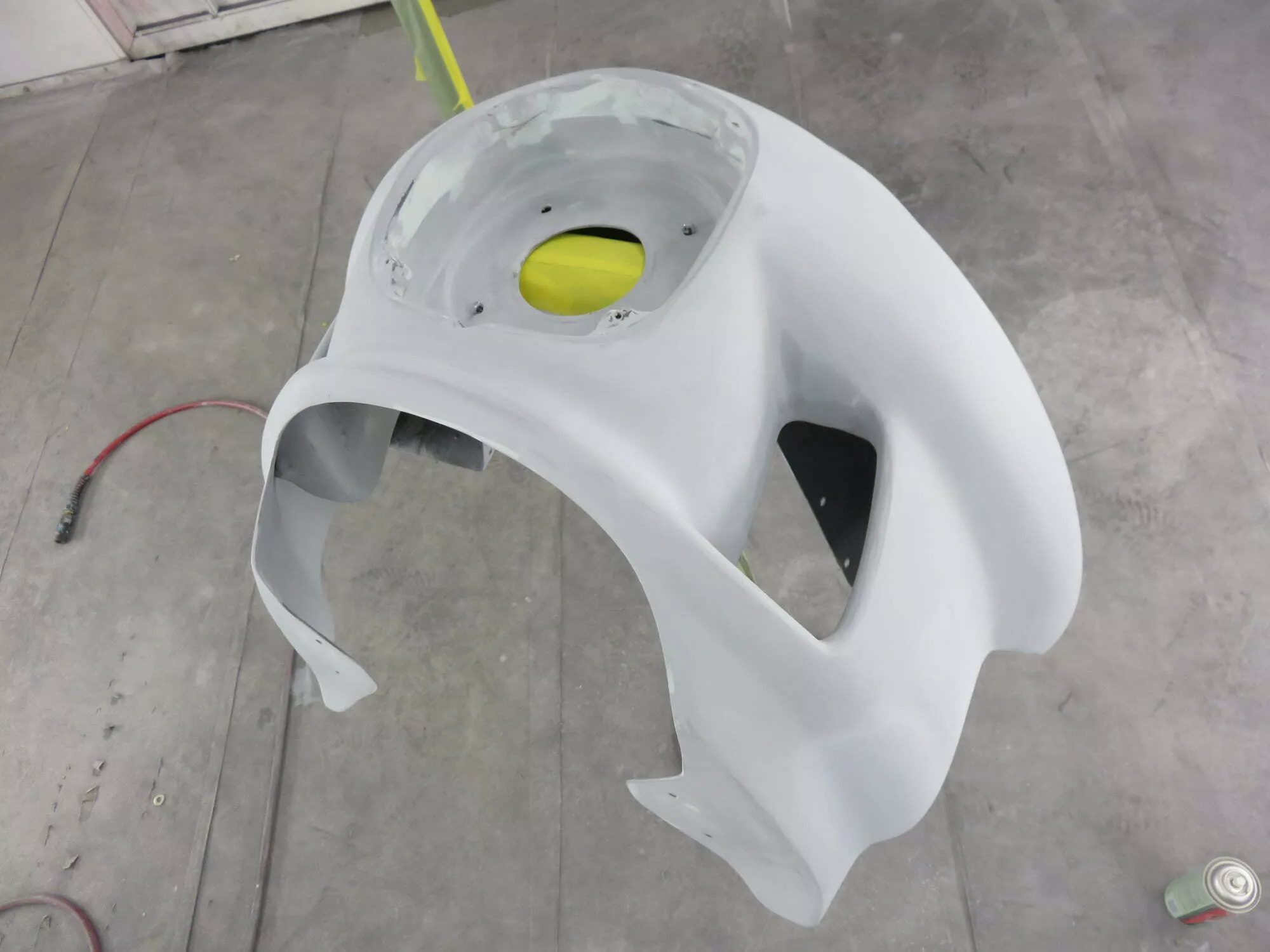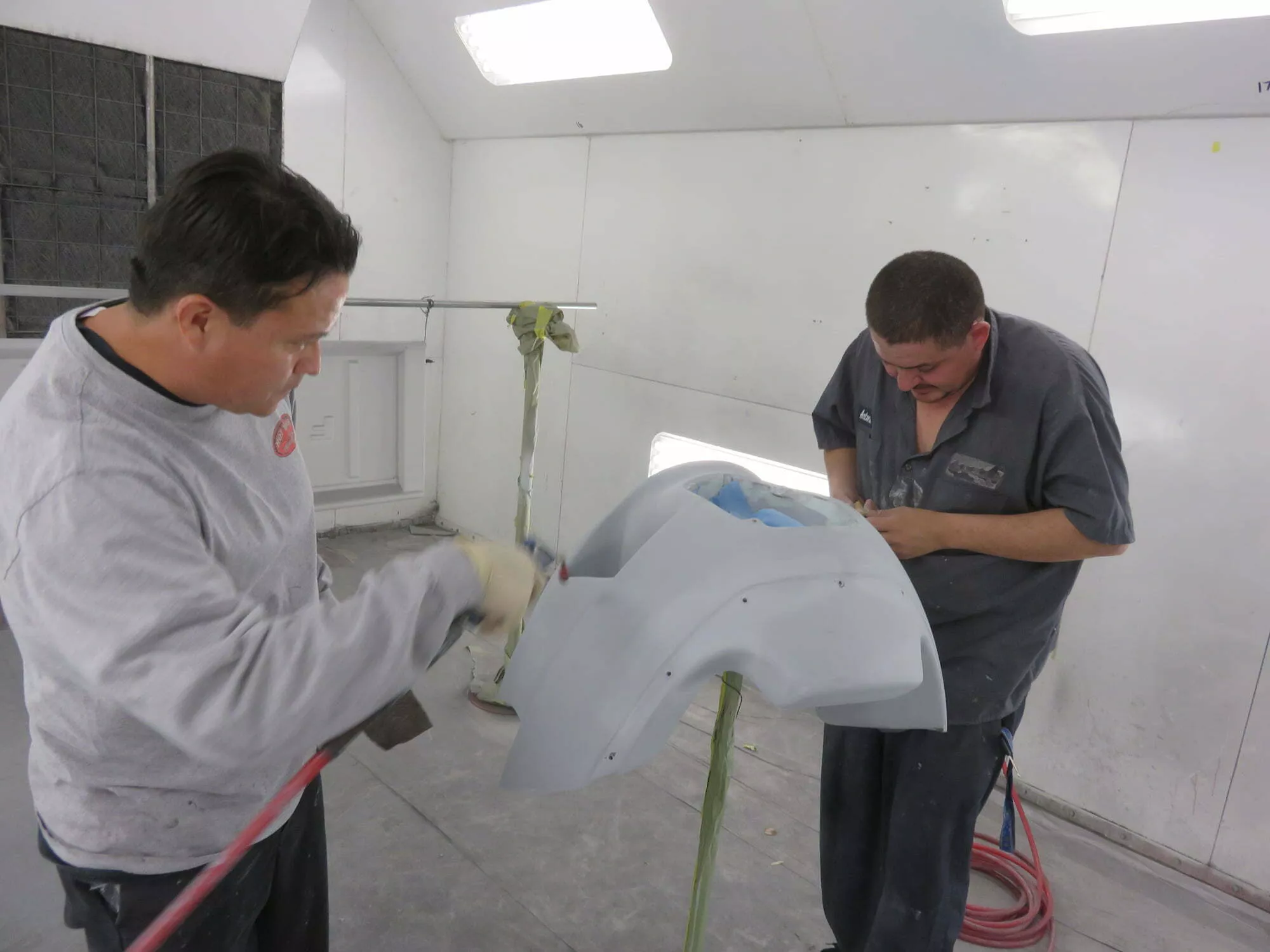 Sources
BMC Motorcycle Co.
bmcmc.com
Imzz Elite
imzzelite.com
ColorRite Motorcycle Paint
colorrite.com
---
Get the all the latest issue of Hot Bike magazine! Subscribe directly from us.