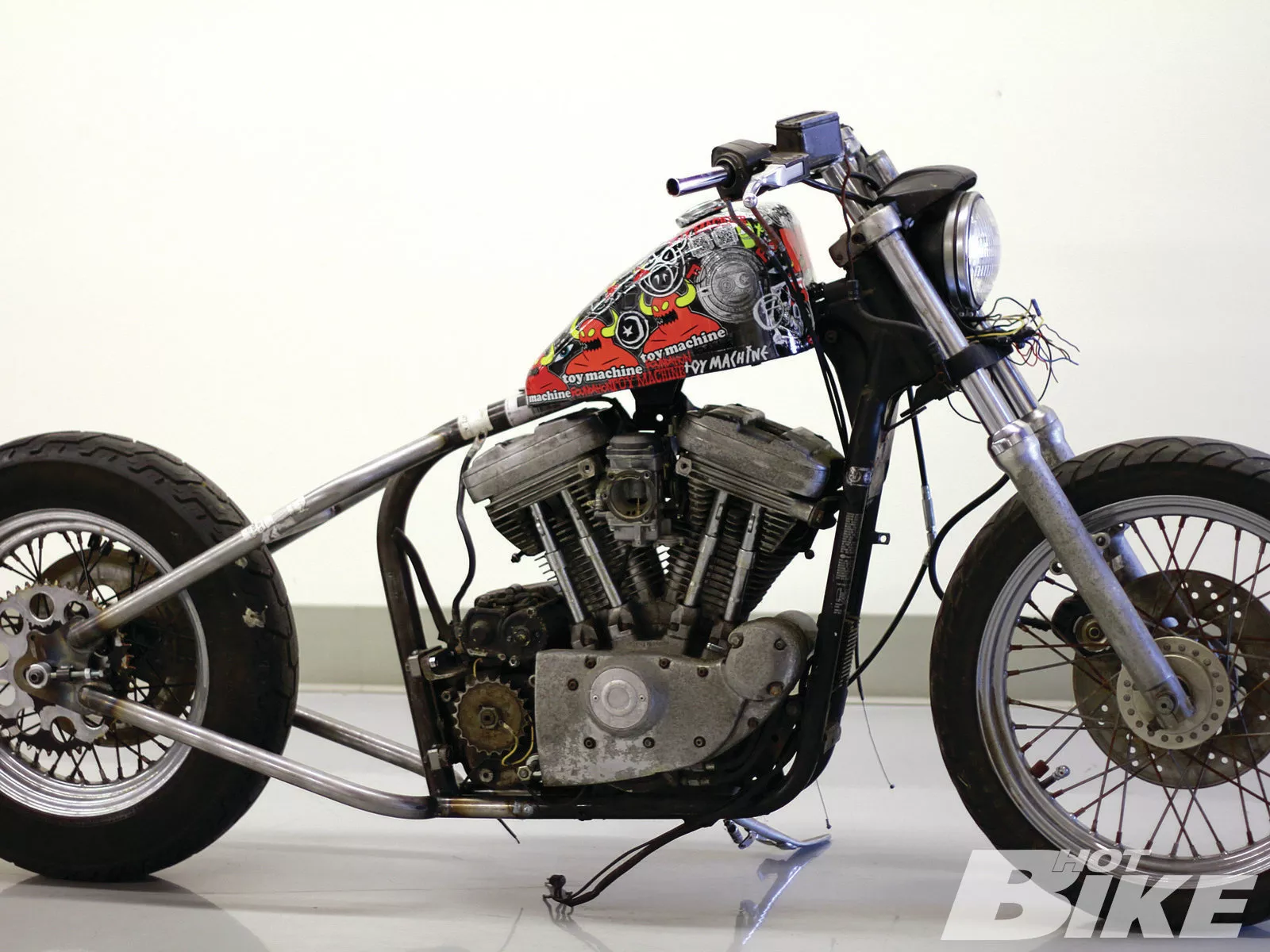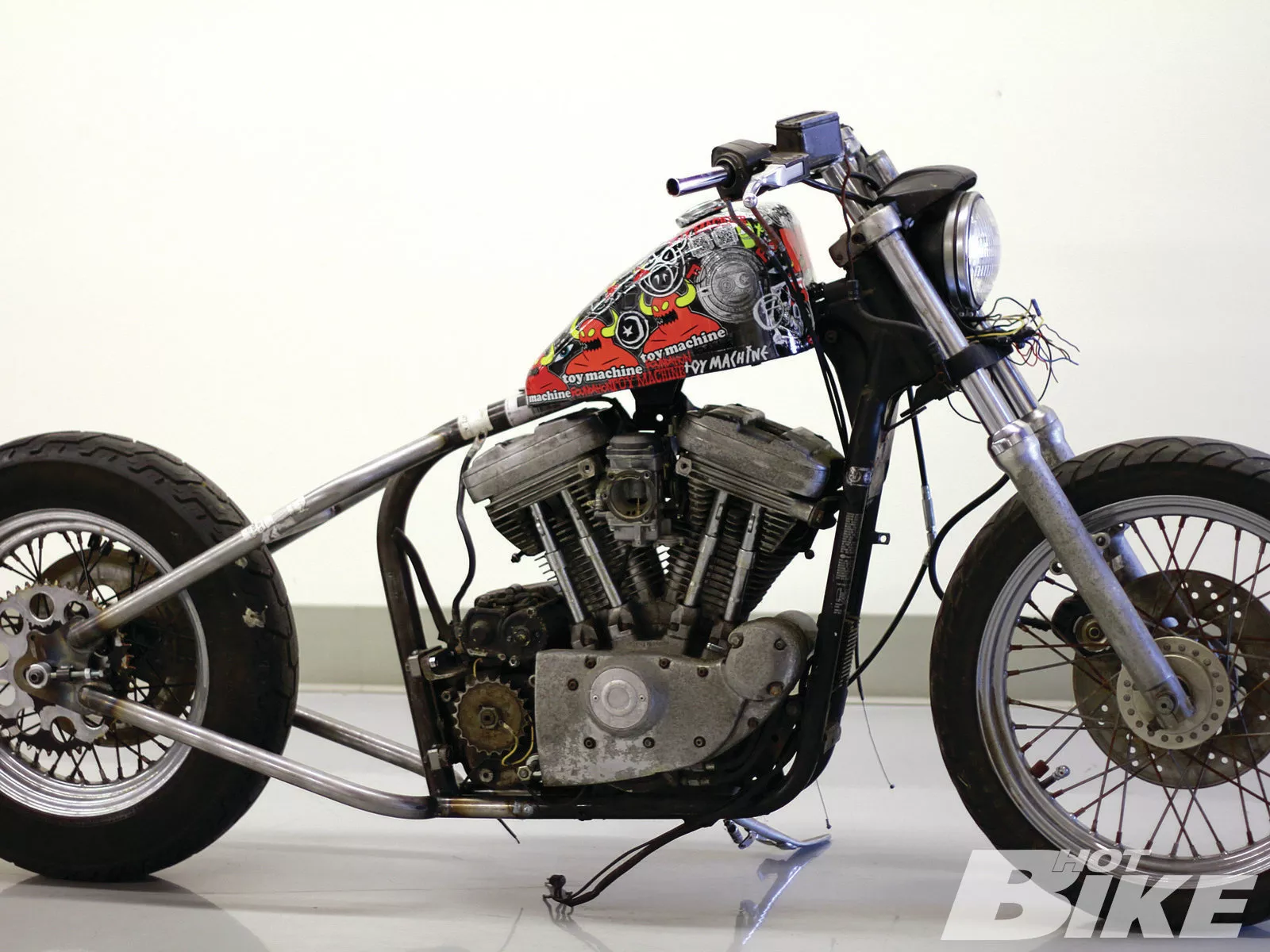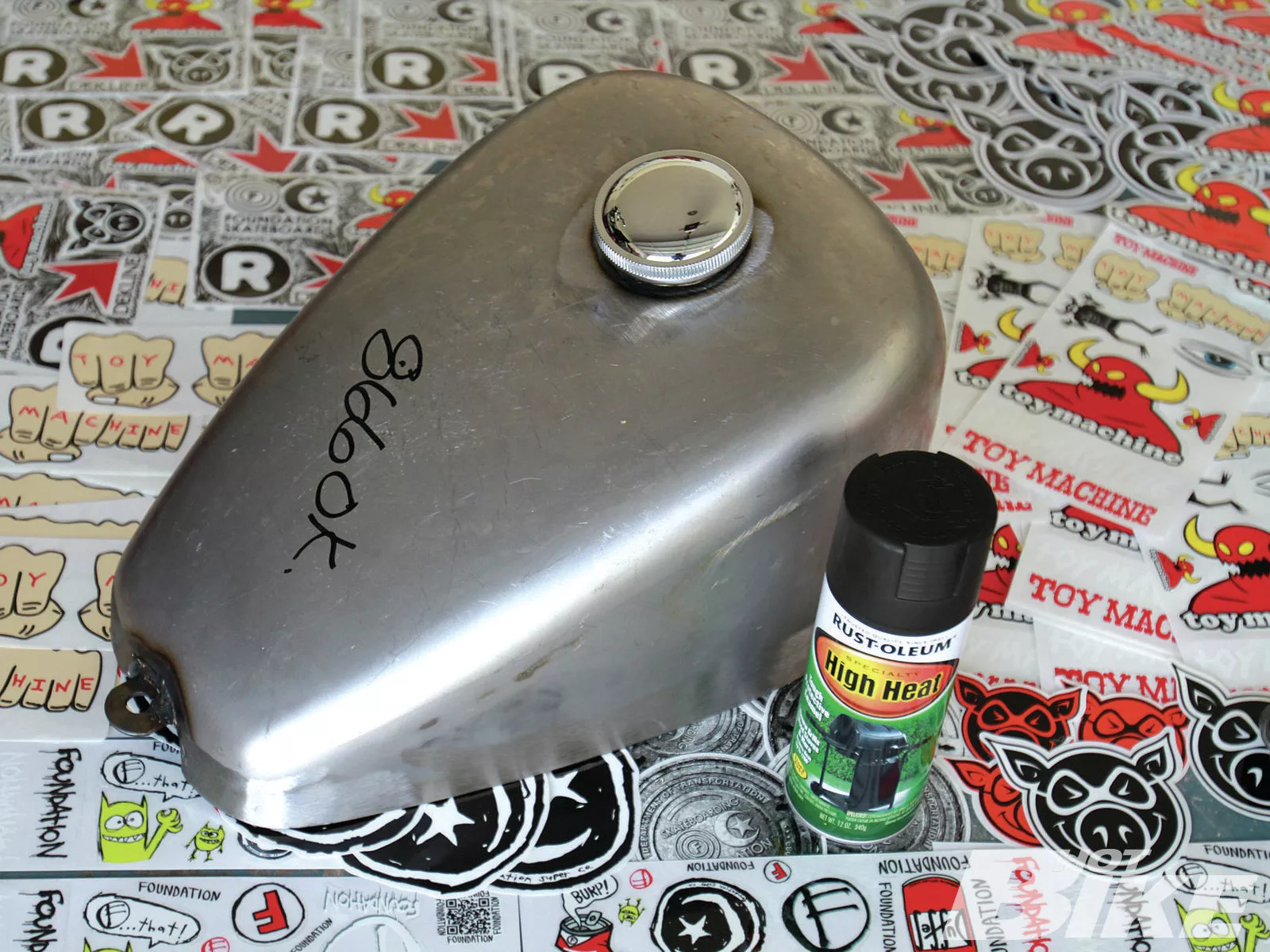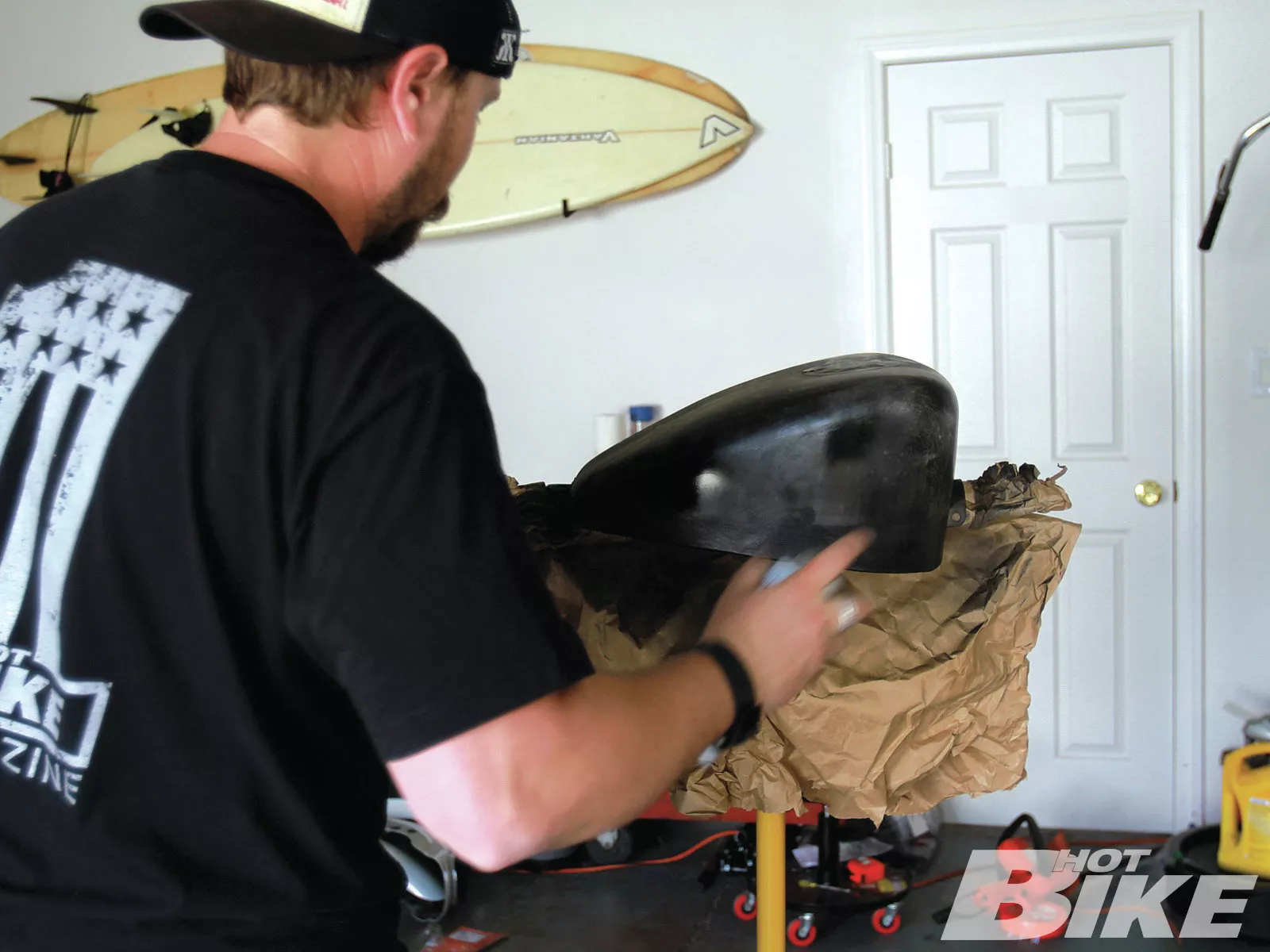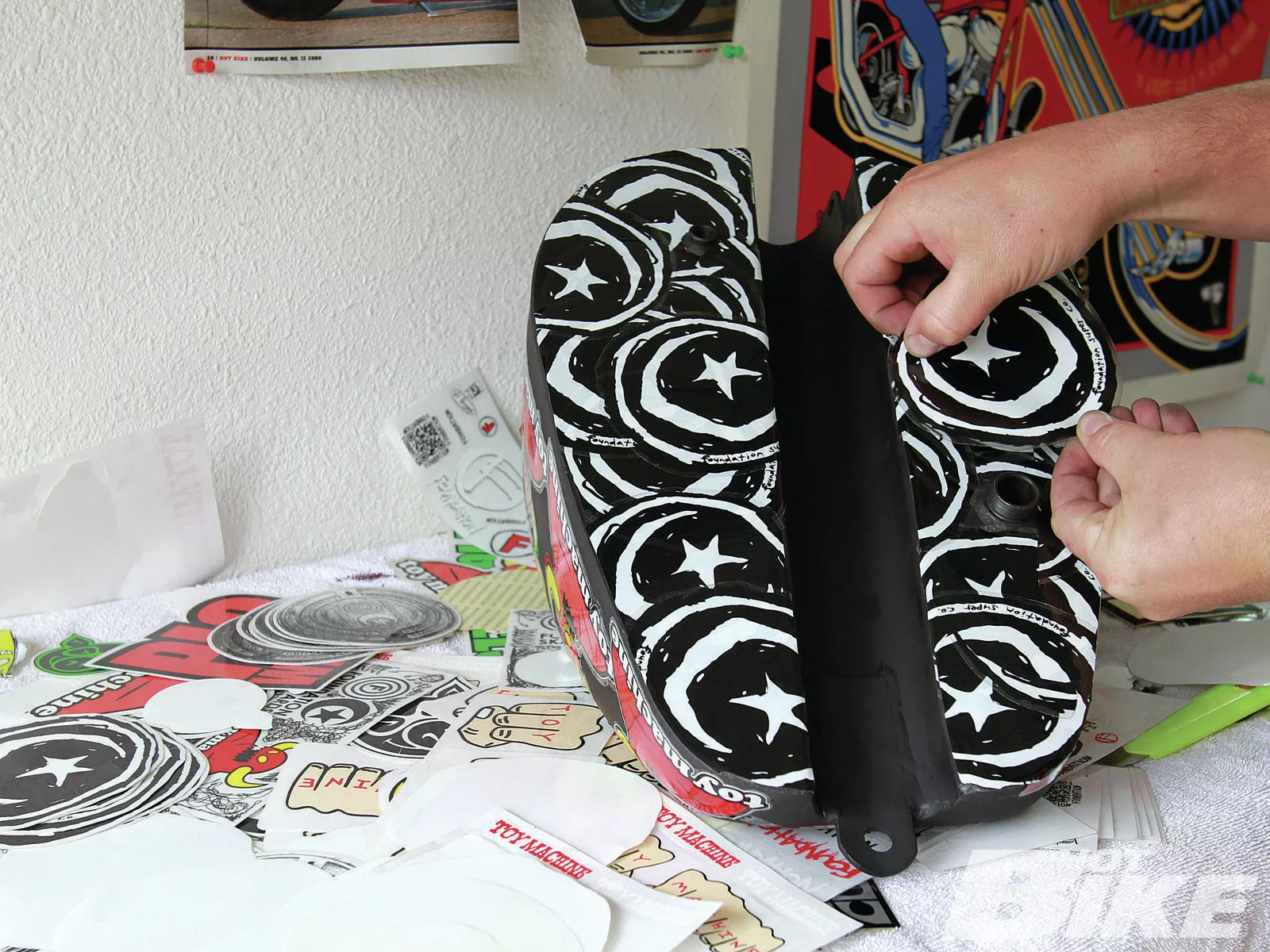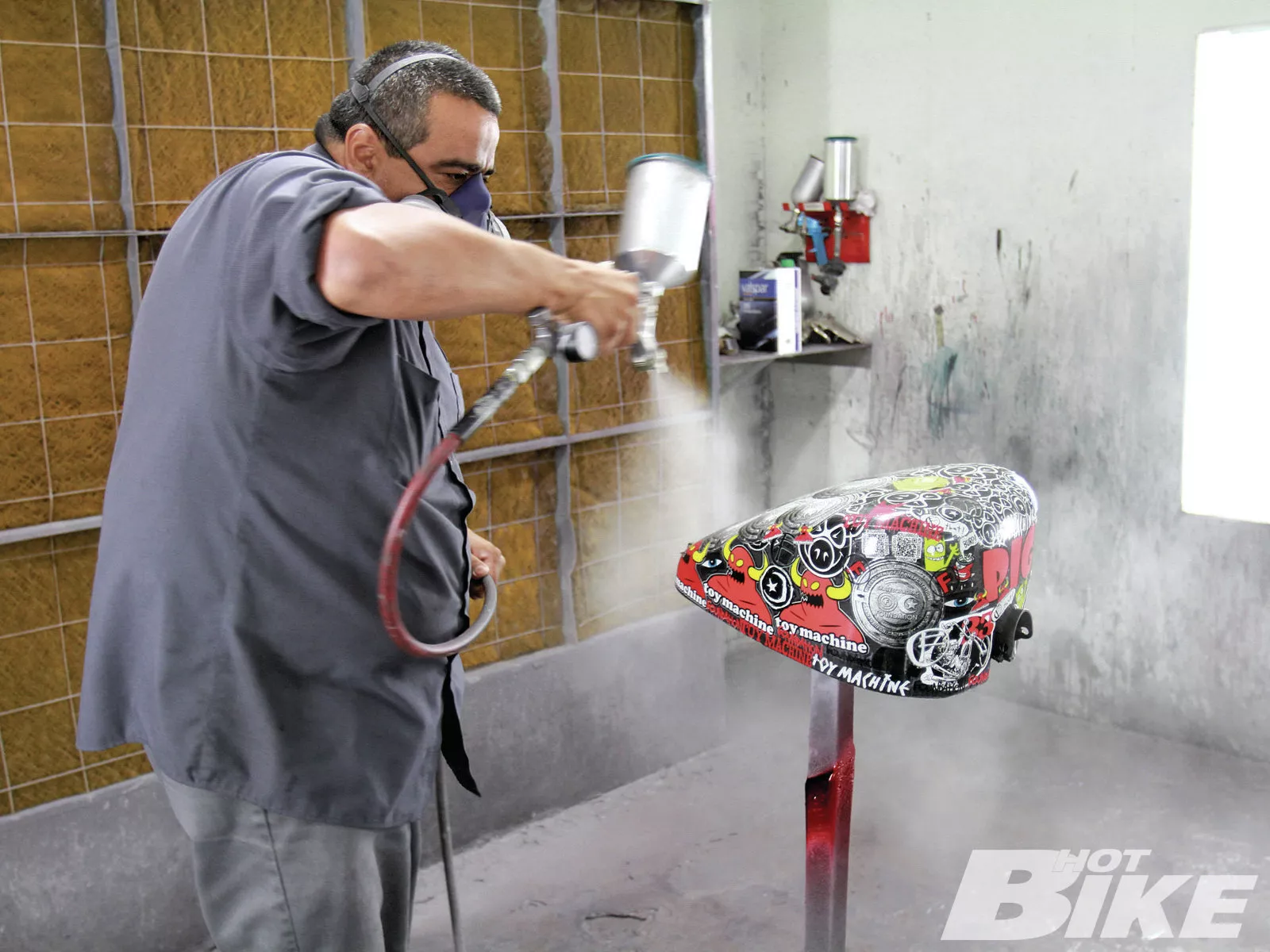 In the neverending quest to save a buck, we at HOT BIKE are a caring bunch. We wanted to show you a cool way to do something with those stickers you've collected over the years by covering your tins with them as an alternative to dropping $1,000-plus on a custom paintjob.
Luckily for us, a buddy of ours works for Tum Yeto (godfather of many skateboarding industry giants: Toy Machine, Foundation). We begged him for some stickers, and he sent a variety from the different companies Tum Yeto represents. As far as stickers, you can go with a theme, try to make a pattern, or do whatever the hell you want like we did.
You're going to need a proper canvas for the stickers. We called Paughco for a Sportster Flat Bottom King Tank (PN 866, $155.95), and accompanying Ratchet Style Gas Cap (PN 800S, $22.95). Paughco makes quality stuff that doesn't break the bank. They're also really cool and friendly to deal with.
Since the stickers probably wouldn't make it through a winter without peeling off, we headed over to Fineline Cycles in Baldwin Park, California, to have a couple of clearcoats sprayed (approx. $200) over the stickered tank so it will last. HB
Source:
Fineline Cycles
(626) 337-9676 | finelinebp.com
Paughco
(800) 423-2621 | paughco.com
Tum Yeto
tumyeto.com