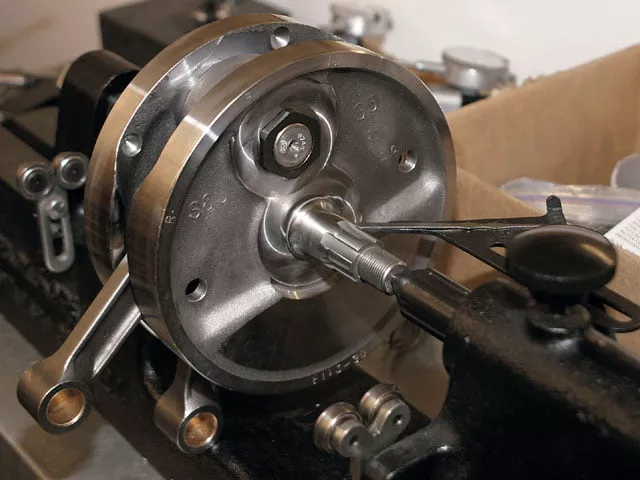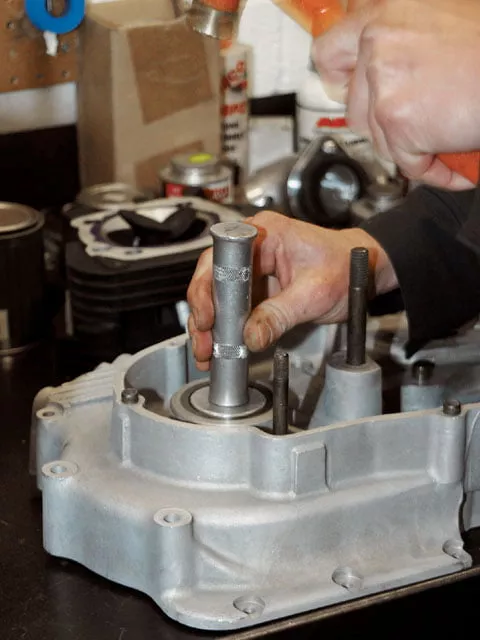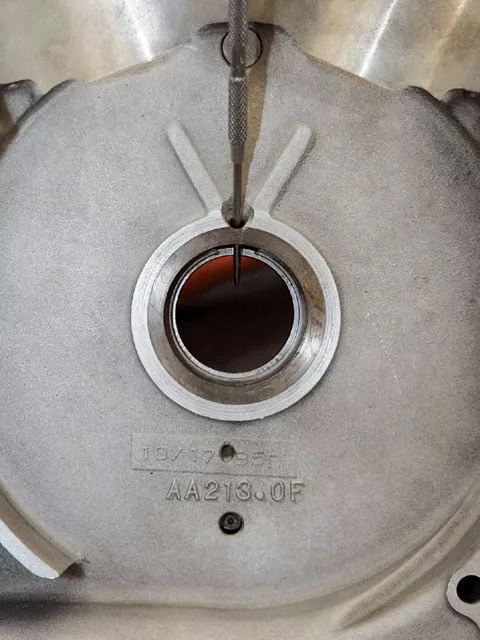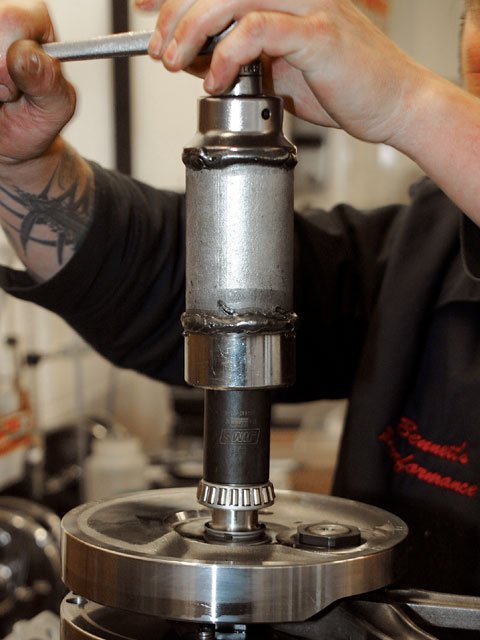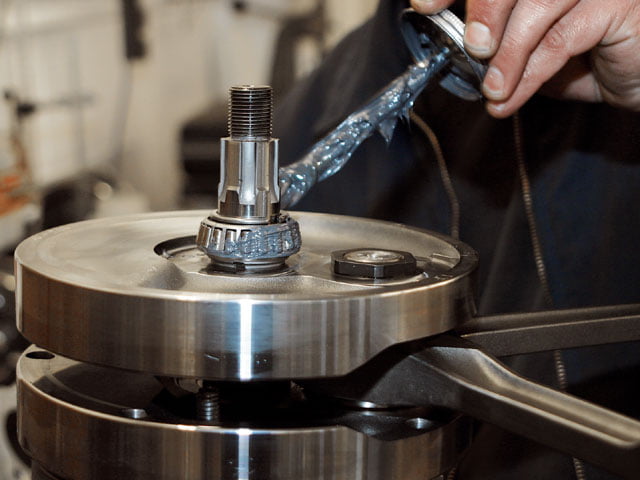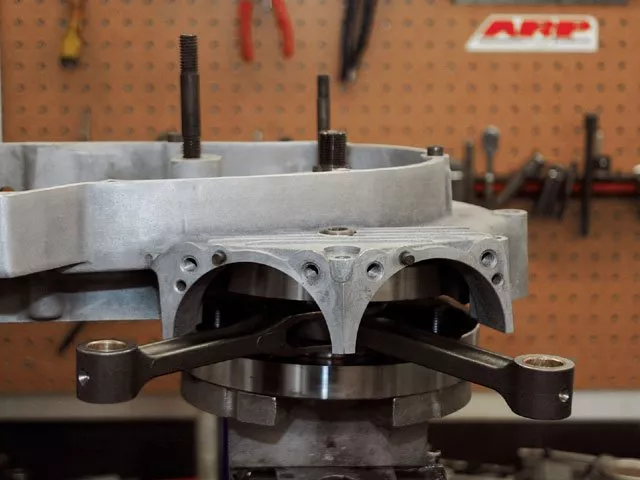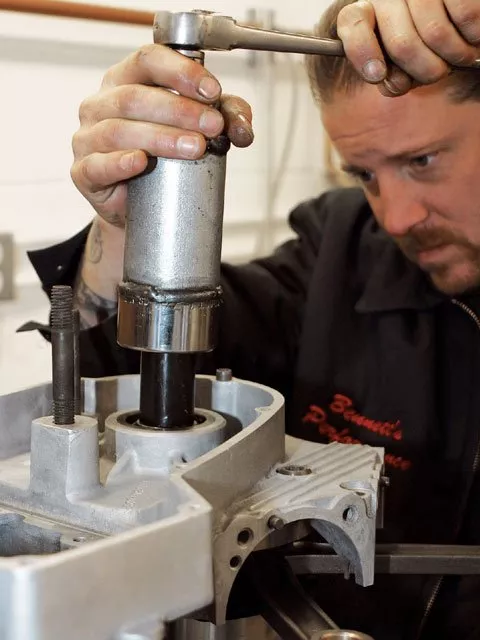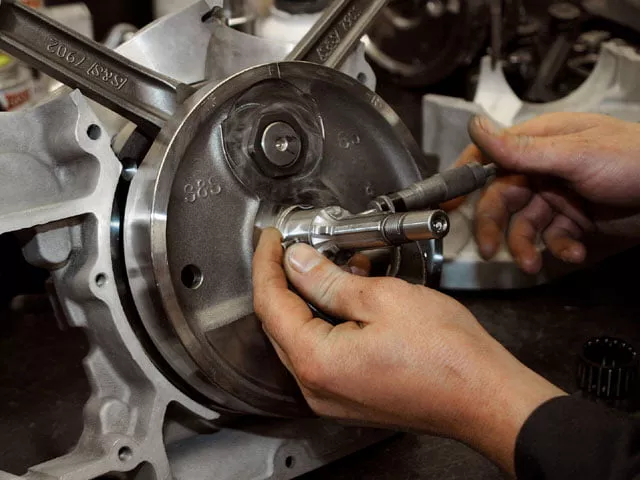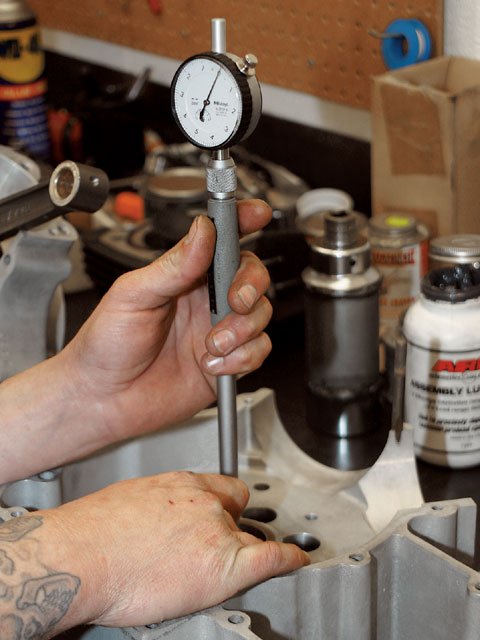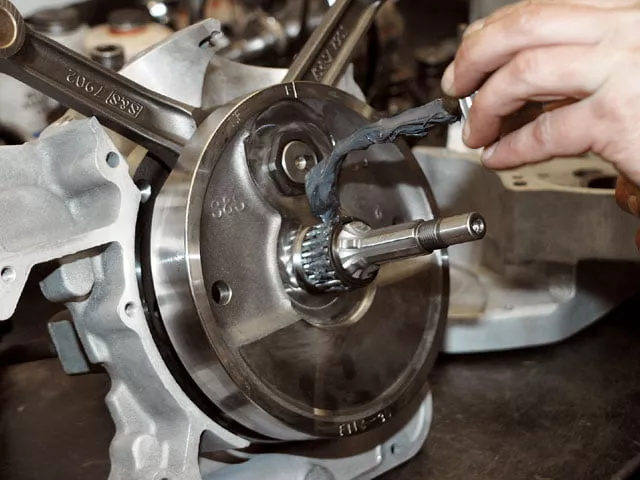 In our last Sportster resurrection installment (Vol. 39, No. 3), we highlighted the parts included in the S&S; 89XLSS Sidewinder/Stroker Hot Set-Up Kit. These parts turn any Evo Sporty into a Twin Cam-eating 89ci (~1,458cc) fire-breather. Taller cylinders are used to accommodate the bore and stroke (3-5/8 x 4-51/416 inches) while giving the pistons enough clearance in the engine cases.
Installation requires machining the cylinder spigot area to accept the big-bore cylinders. Depending on model year, the taller cylinders may require frame clearance, particularly for the rear cylinder. On our '86 frame, the backbone and seat post had to be modified to clear the rear rocker box (see Vol. 39, No. 2).
Whenever taking on a project like this, it's imperative to ask as many questions as possible before you start and make sure there are qualified mechanics in your area to perform the portions of the build that are beyond the scope of the average garage mechanic. This can mean the difference between a languishing project and success. Check references and make sure the builder has done this sort of job before. One last piece of advice is to make sure you start with clean parts and get new, high-quality bearings. Your local Harley-Davidson dealer either stocks or can order every bearing and seal needed to accomplish a build like this. Don't try to save a few bucks by skimping on bearings. S&S; provides very good instructions with its parts and kits. It also helps to have a model-specific H-D Service Manual that explains many of the processes that will go into the build. We highly recommend obtaining an H-D Parts Catalog to facilitate the process.
We took our empty Sportster cases to Bennett's Performance in Signal Hill, CA, to have Eric Bennett install the flywheel assembly, while his father Bob offered helpful hints and advice along the way.