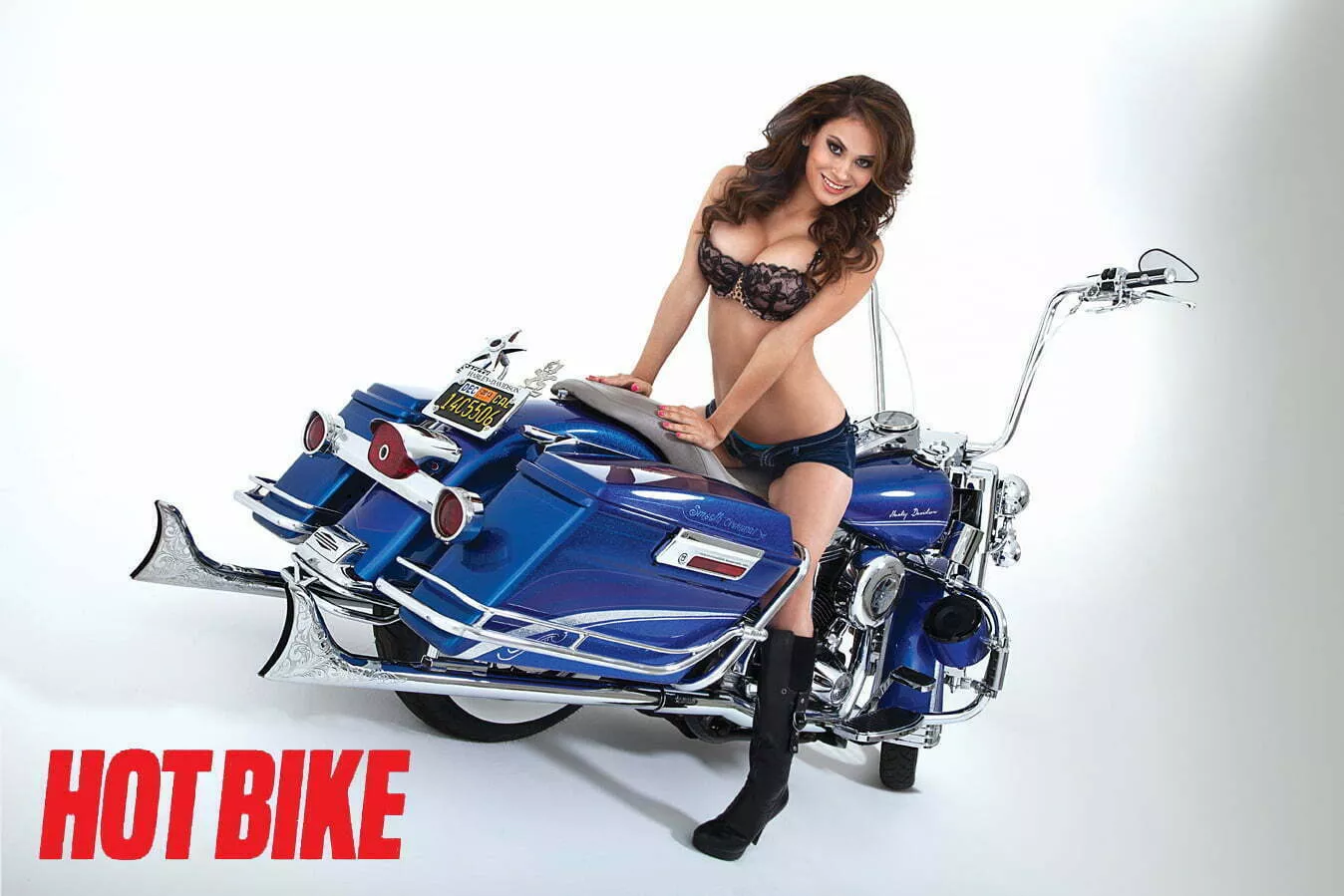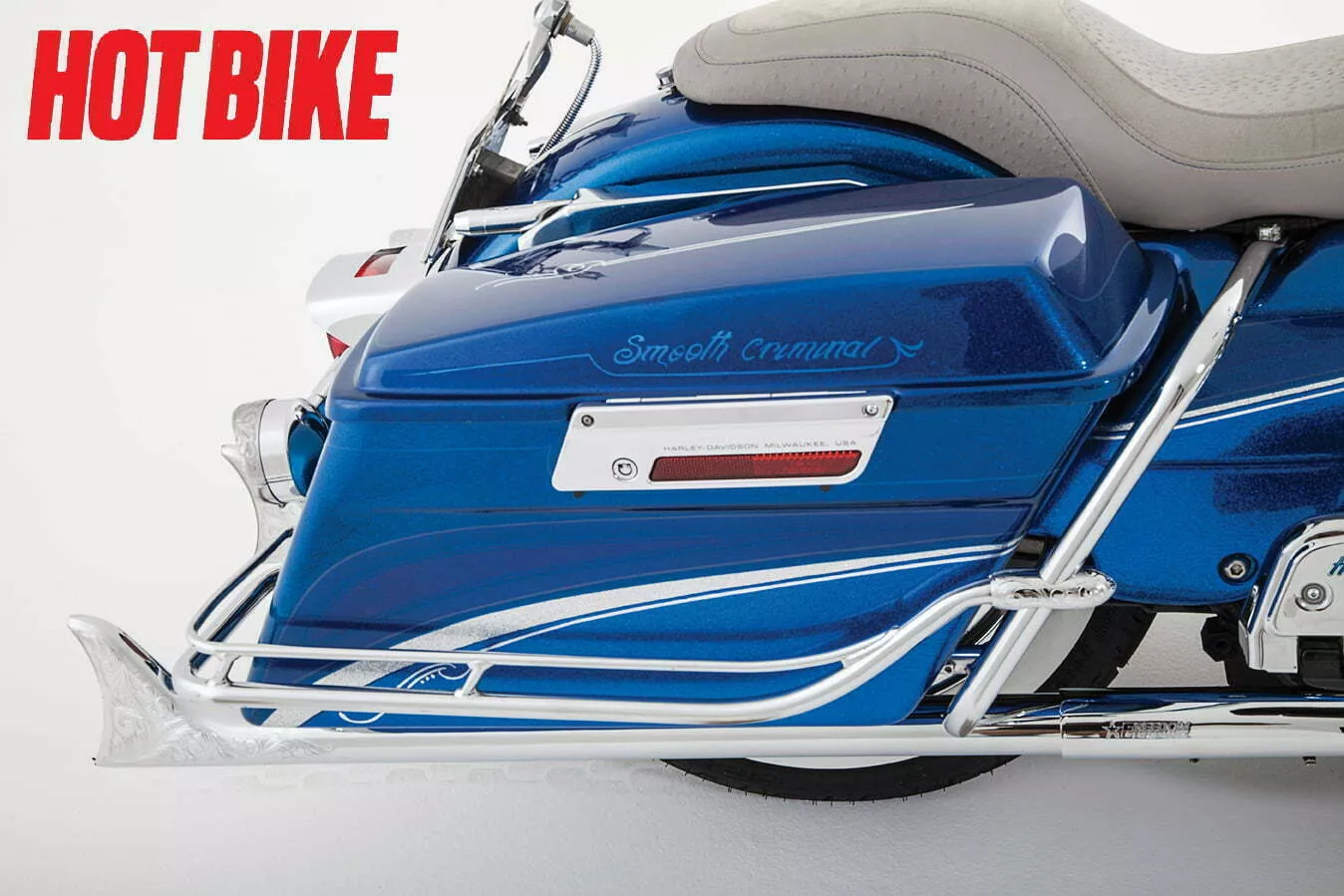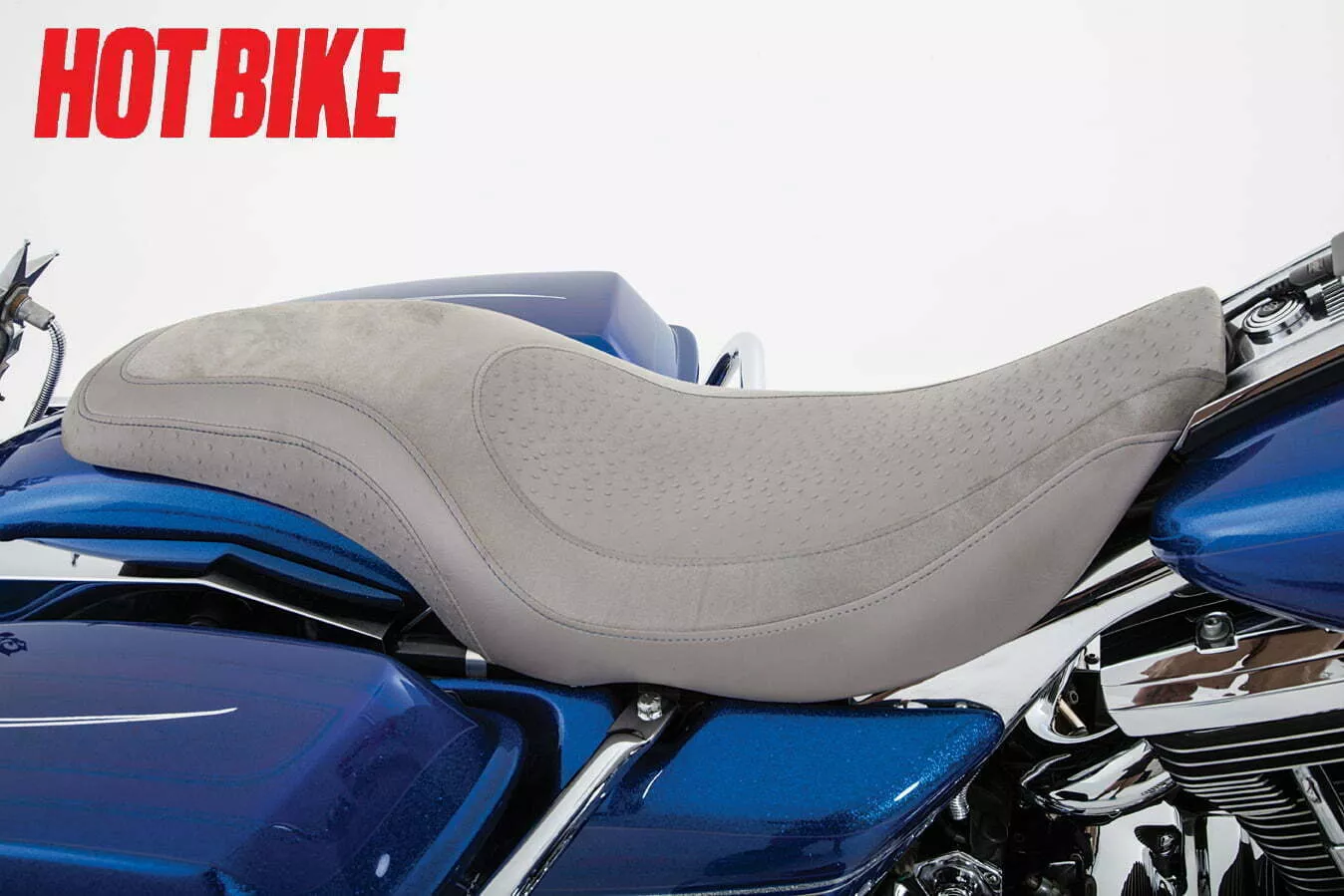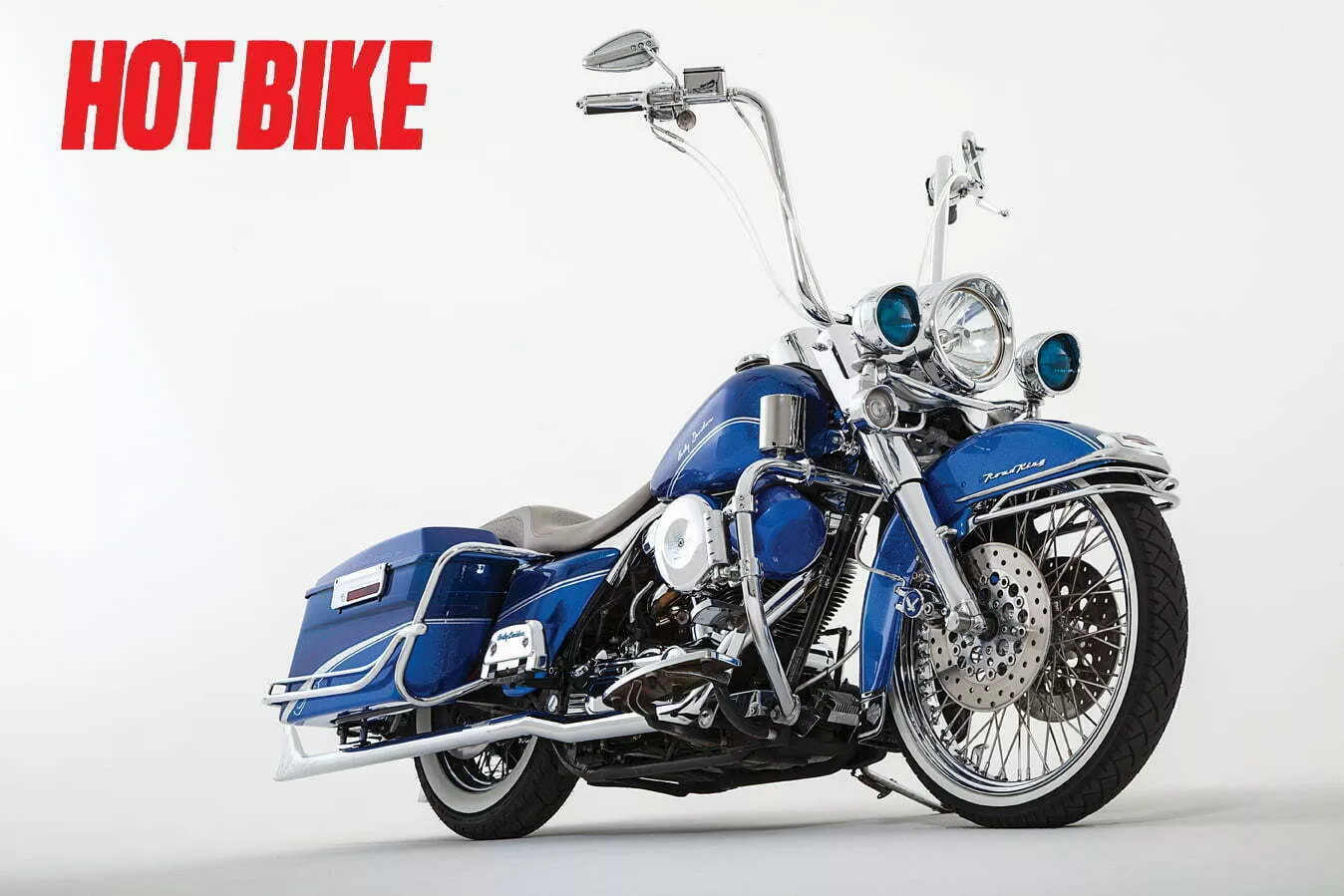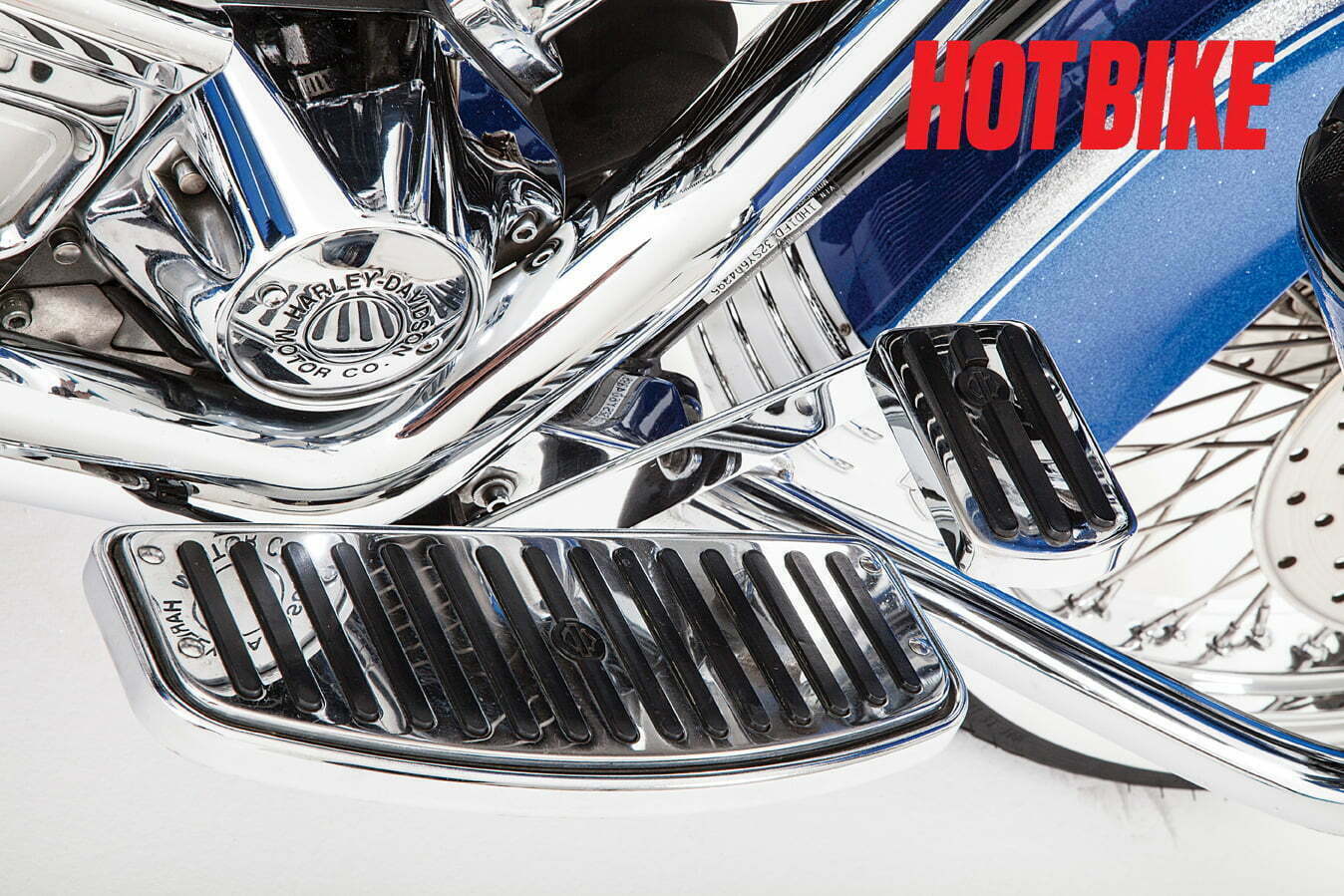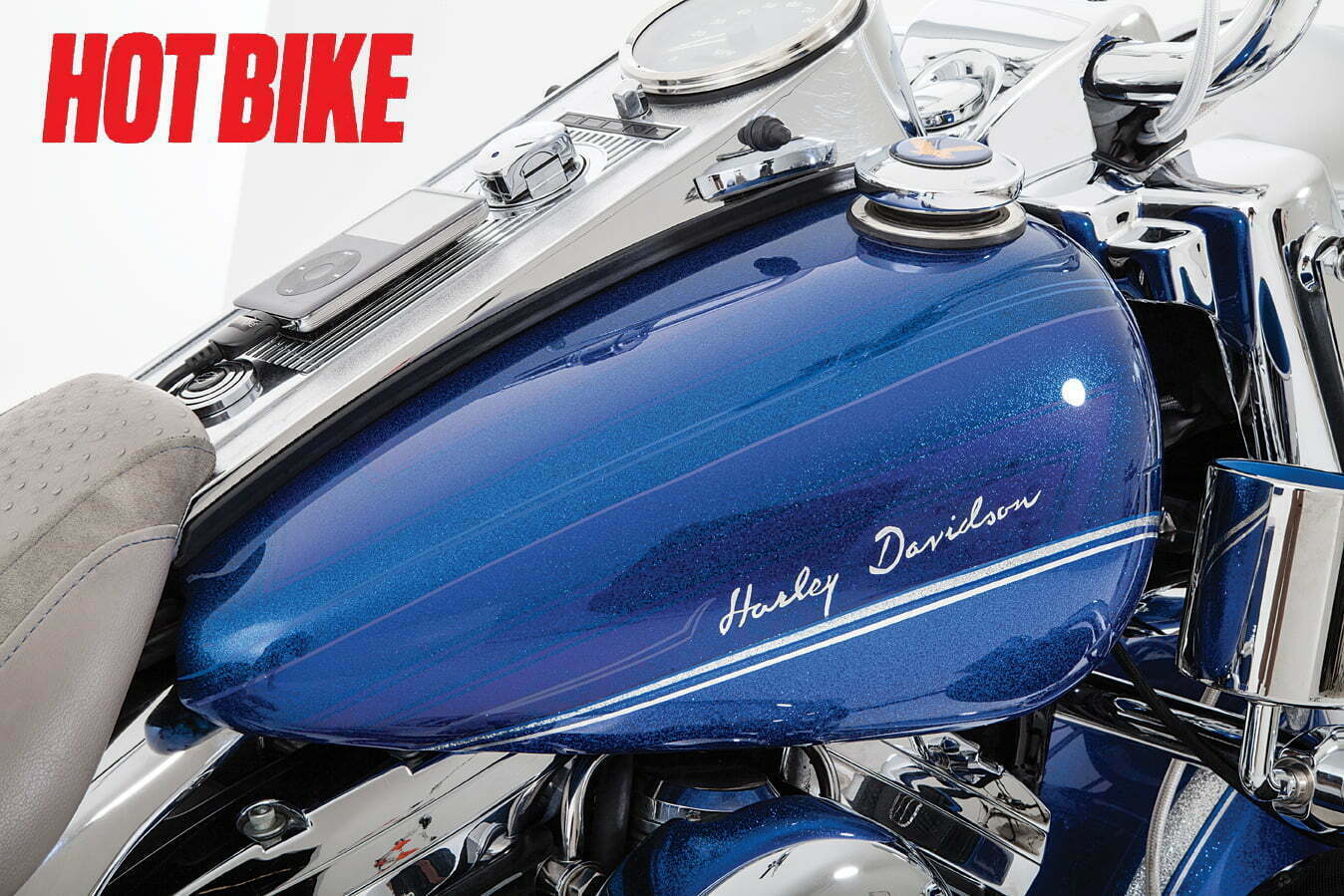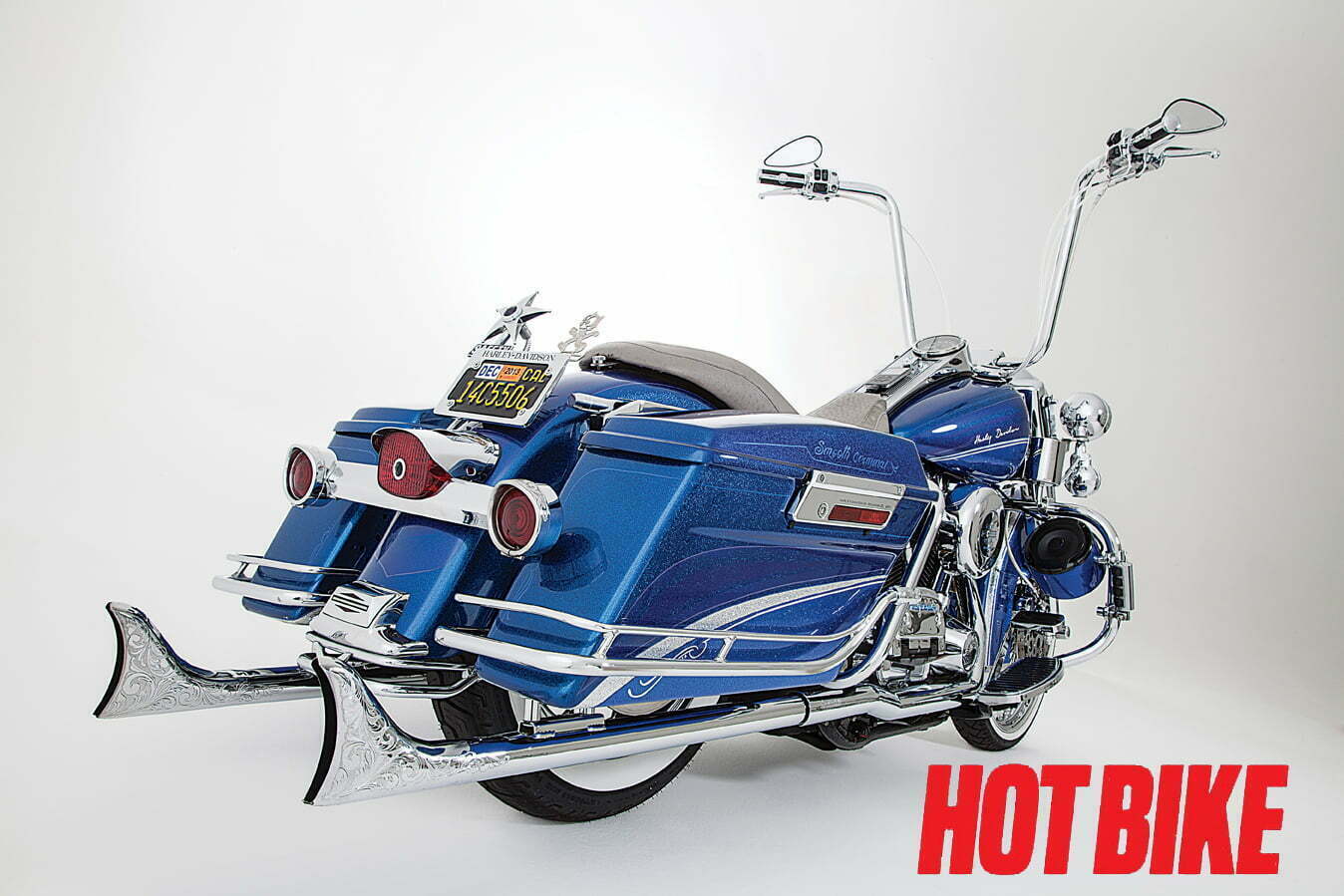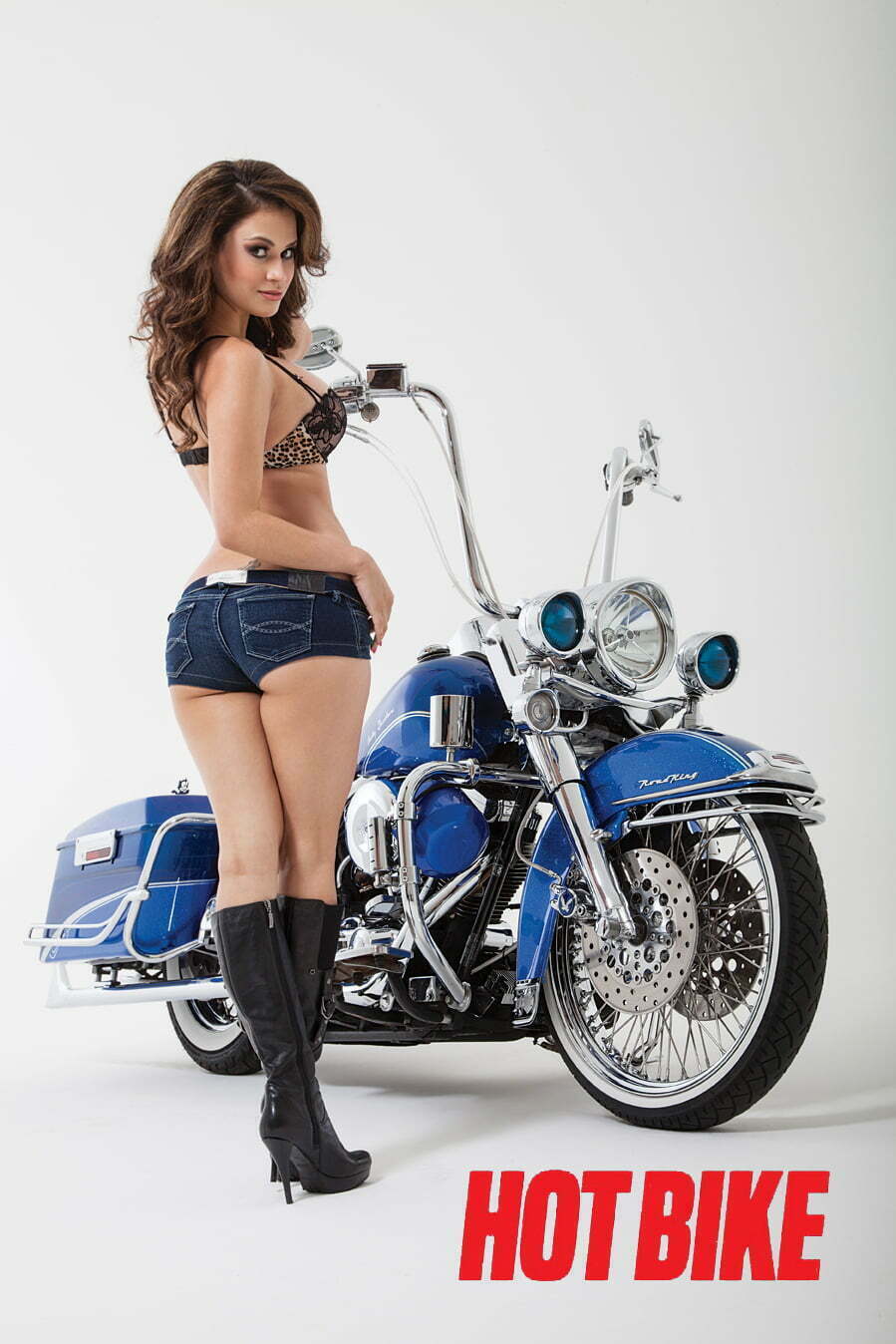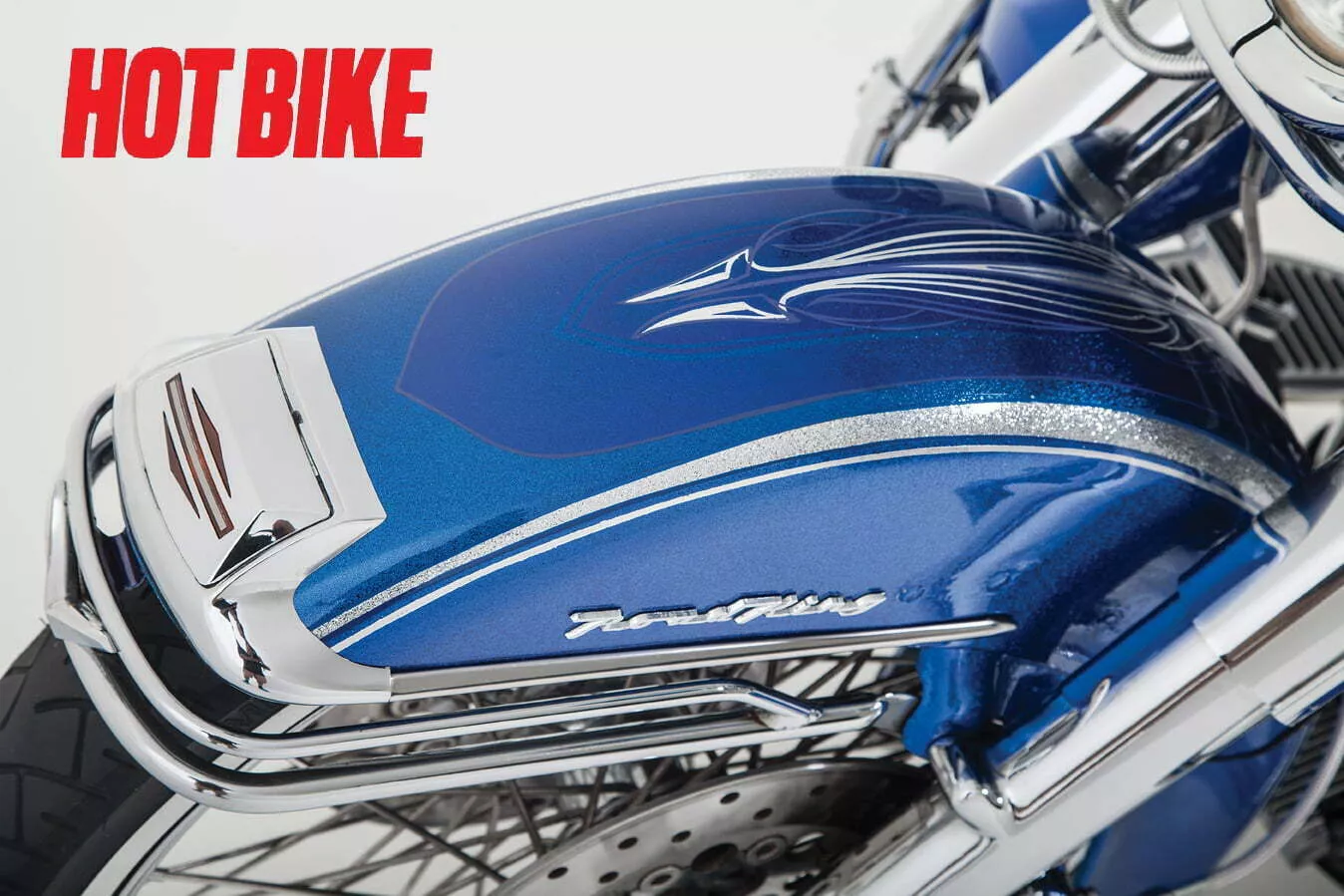 In the world of custom motorcycles, West Coast-style bikes have a look and feel all their own. Based on a traditional lowrider car, they have a standard that sets them apart from other genres of customs. The typical look includes 21-inch front and 16-inch wire wheels, fishtail exhaust, candy and flaked paint, and chrome as far as the eye can see. Also taken from the car side is the art of engraving, where metal is carved by hand in intricate designs and patterns. It's the combination of all these elements that makes up the "lowrider," "cholo," or "gangster" style of motorcycles.
Lowrider bikes can also be thrown into two categories: full-show customs and functional streetbikes. Bike owner Frank Veliz has managed to walk the line between the two with his 1995 Road King by combining many elements of a full-blown table turner with a bike that is equally at home on the highways and back roads.
Engraving is addictive. It typically starts off on a single piece like a gas cap or air cleaner. One piece turns into two. What starts with the handlebars, moves on to the headlight, then the wheels, and before you know it there isn't a piece of metal left that doesn't have some type of design or scroll covering it. Veliz has managed to avoid the urge to overdo engraving, instead concentrating on a few key areas that provide the greatest bang for the buck. The paint on Veliz's bike too looks show quality with its patterns, stripes, and flake but still has a flow and subtlety about it that keeps it under the radar while whizzing down the road.
Recently, stereos on motorcycles have been getting louder, bigger, and are becoming the focal part of customs. While this is great for some riders, Veliz believes it's better to be a bit subtler when it comes to the tunes, while still providing the oomph to blast oldies at the park. Three-hundred watts of Alpine juice feed Infinity speakers and offer a clear, crisp blast of Zapp and Roger and are able to be heard while not seen.
It's really easy to get carried away when building a West Coast bike. The game of one-upmanship usually has a negative effect on the final product if taken too far. It takes a bit of restraint and keen eye to build a smooth-looking criminal like Veliz's machine. Here's to building more while doing less.