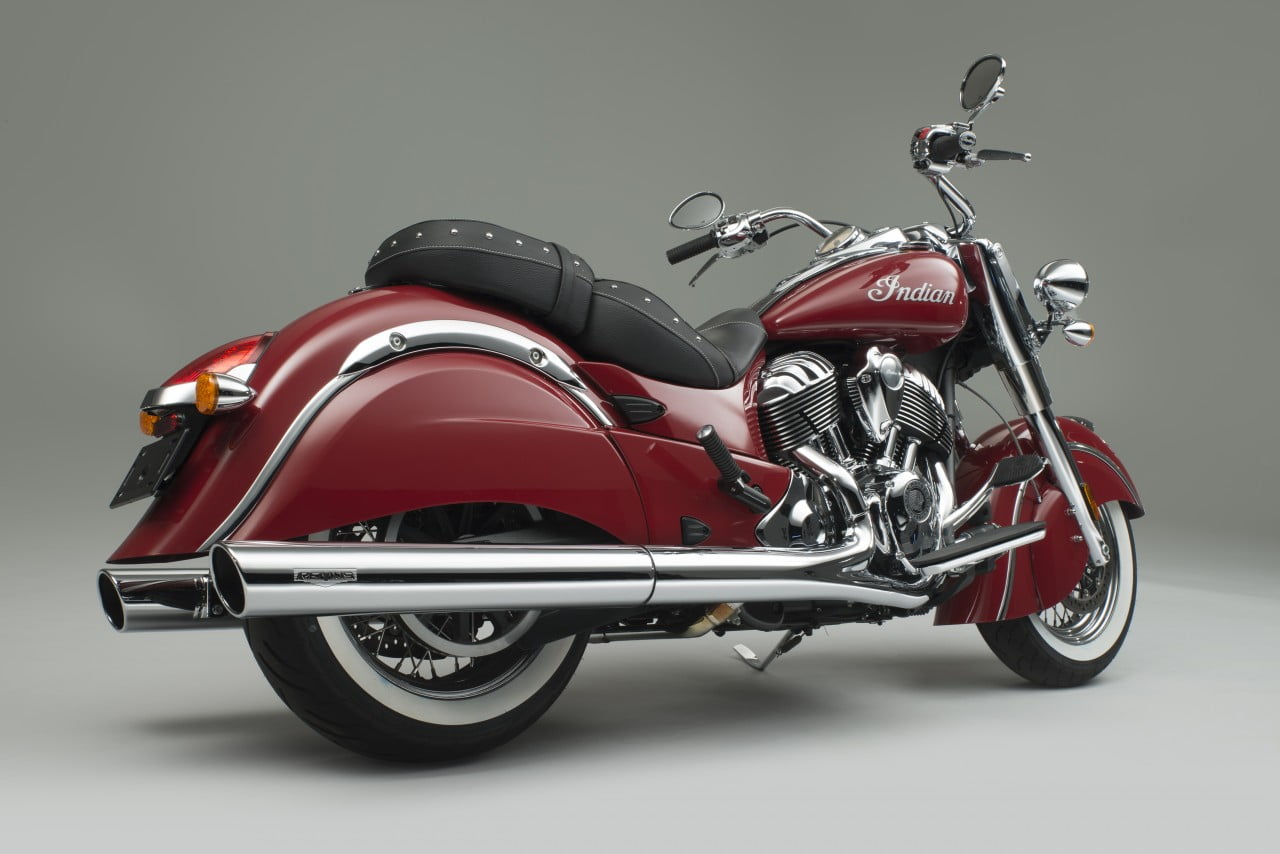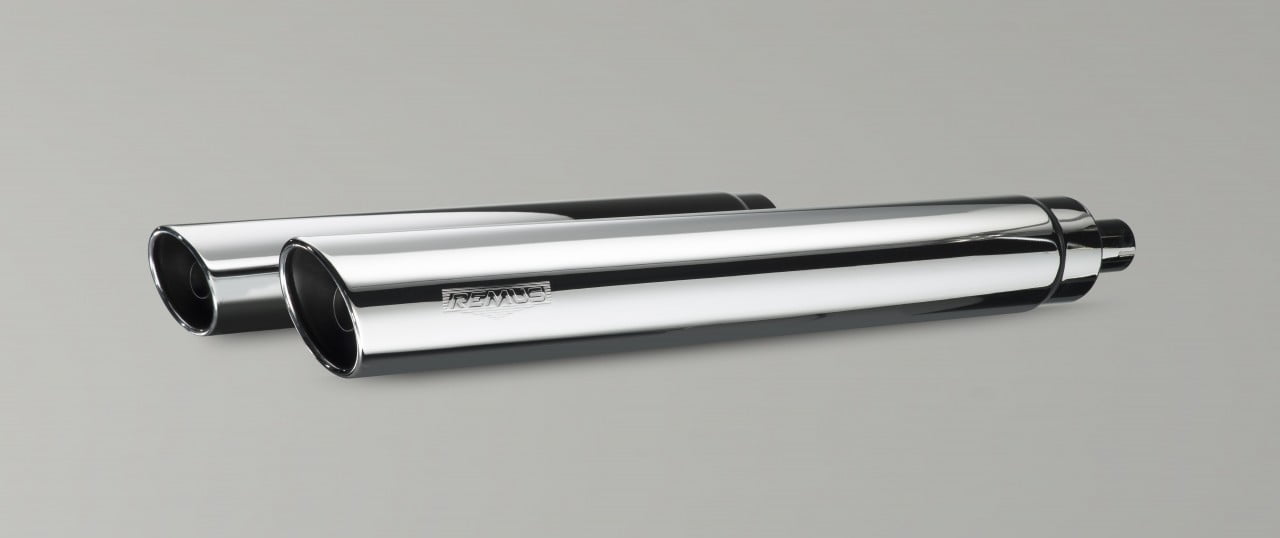 Indian Motorcycle riders already experience one of the most pleasing sounding engines on the market – the Thunder Stoke III – but fitting these new exhausts from Remus will get an even throatier sound and add to the riding pleasure. Every model in the range can be fitted with a direct Remus replacement exhaust in black or chrome depending on the model. Models catered to are the Chief Classic, the Chief Vintage, the Chief Dark Horse, the Chieftain, the Roadmaster and the Scout.
The exhausts have been specially developed in partnership with Remus – an Austrian company that is celebrating 25 years of making exhausts this year. "They make a great sound," says Andreas Geisinger, Indian Motorcycle's head of parts, apparel and accessories. "I am very excited about the collaboration with Remus. It will give our customers a choice for a road-legal exhaust from a well-known, high quality manufacturer. Not only that, we have run these exhausts through our full testing routines to a factory-approved Victory Motorcycles quality. Our engineers didn't find a single fault. They loved the sound when they carried out the endurance tests."
Bernd Kresch, Chief Technical Officer at Remus said: "I am personally a big fan of custom bikes and so it was a great pleasure for me to develop a Remus exhaust especially for these two Victory models. "We have put special attention on a maximum street legal sound while using the best materials for the new look. The Remus sound will increase your riding pleasure even more," he promises.
The Remus exhausts fit directly onto the original headers, no modifications are required. There's also a noticeable increase in torque in the middle of the rev range compared to the stock system as well as the sound. The stainless steel exhausts are fully EC approved and have a two-year warranty.
ABOUT REMUS
Remus Innovation is the world's number one performance exhaust manufacturer exporting to more than 60 countries from their headquarters in Austria. Remus is celebrating 25 years of sound, design and power this year. At the core of the company is the Research & Development department with their own Sound Design Laboratory where custom-made sound is created. www.remus.eu https://twitter.com/remusinnovation