I started building this bike from parts for the Born-Free 8 show in Southern California. My goal was to build a dual-carbureted Harley JD at first, but as I discovered more and more rare H-D factory racing parts my vision evolved into building a factory-style 1920s superbike.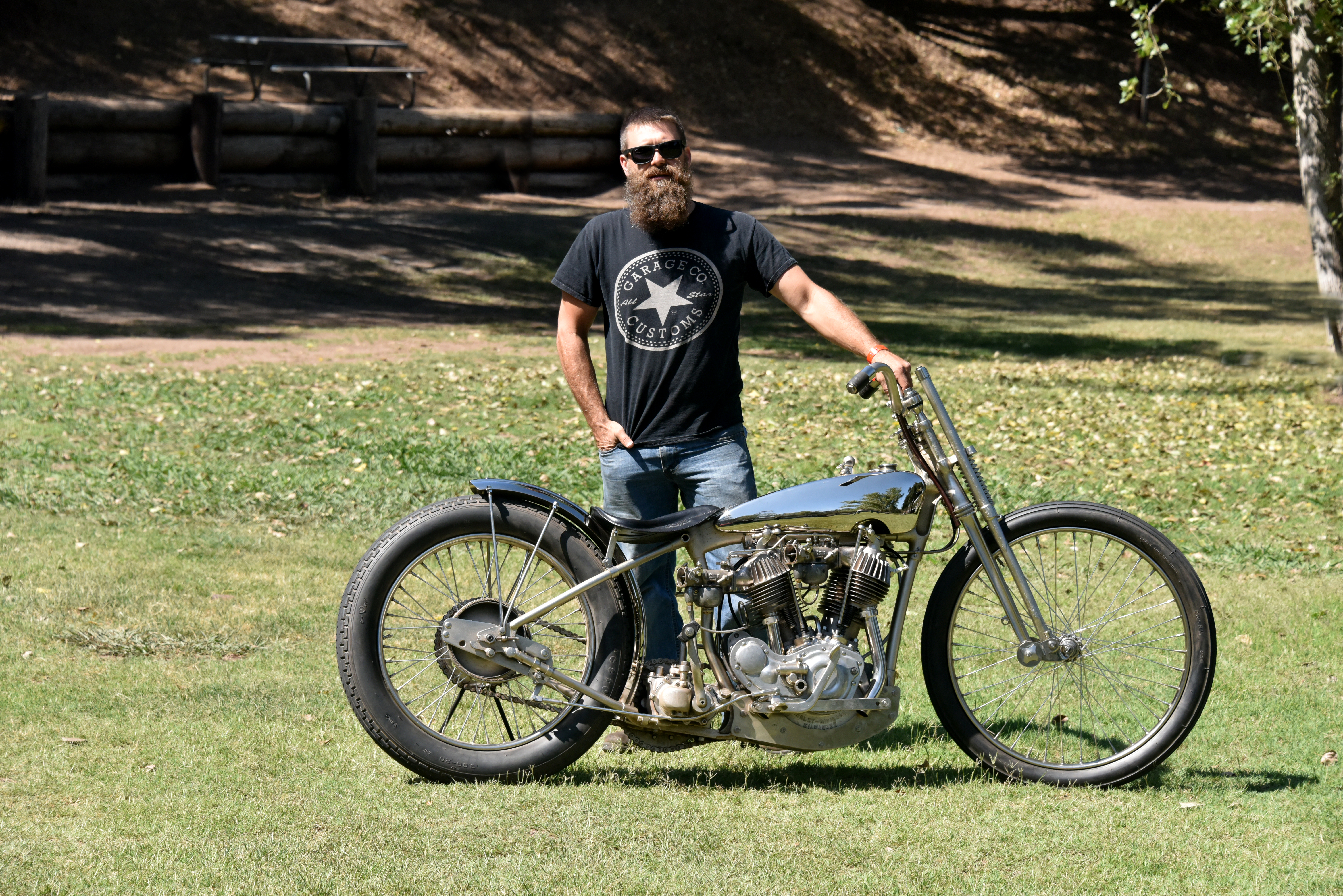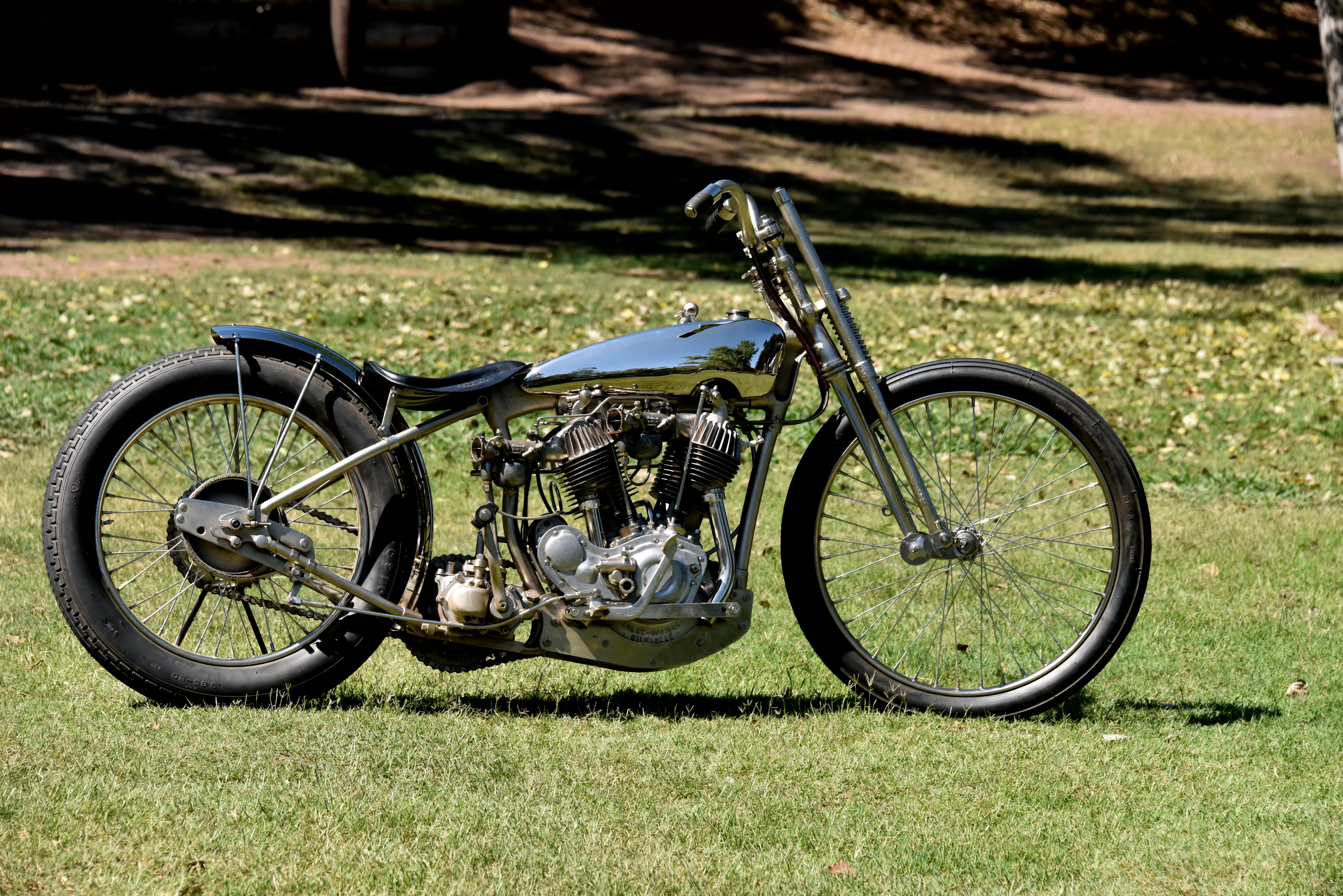 My friend Stuart from JD Jugs in Australia and I developed the idea to cast a pair of dual-carbureted JD cylinders with intakes similar to the H-D XR750 from the 1970s and were able to use our first prototypes on the JDH-XR. Originally, I had planned to build the engine using a stock road model bottom end, but in March 2016 I located a very rare 1928 H-D JDH two-cam bottom end. This model was only produced in 1928 and 1929 and is a street version of The Motor Company's two-cam factory race engine. Only 1,000 were produced over the two years and are highly sought after by collectors.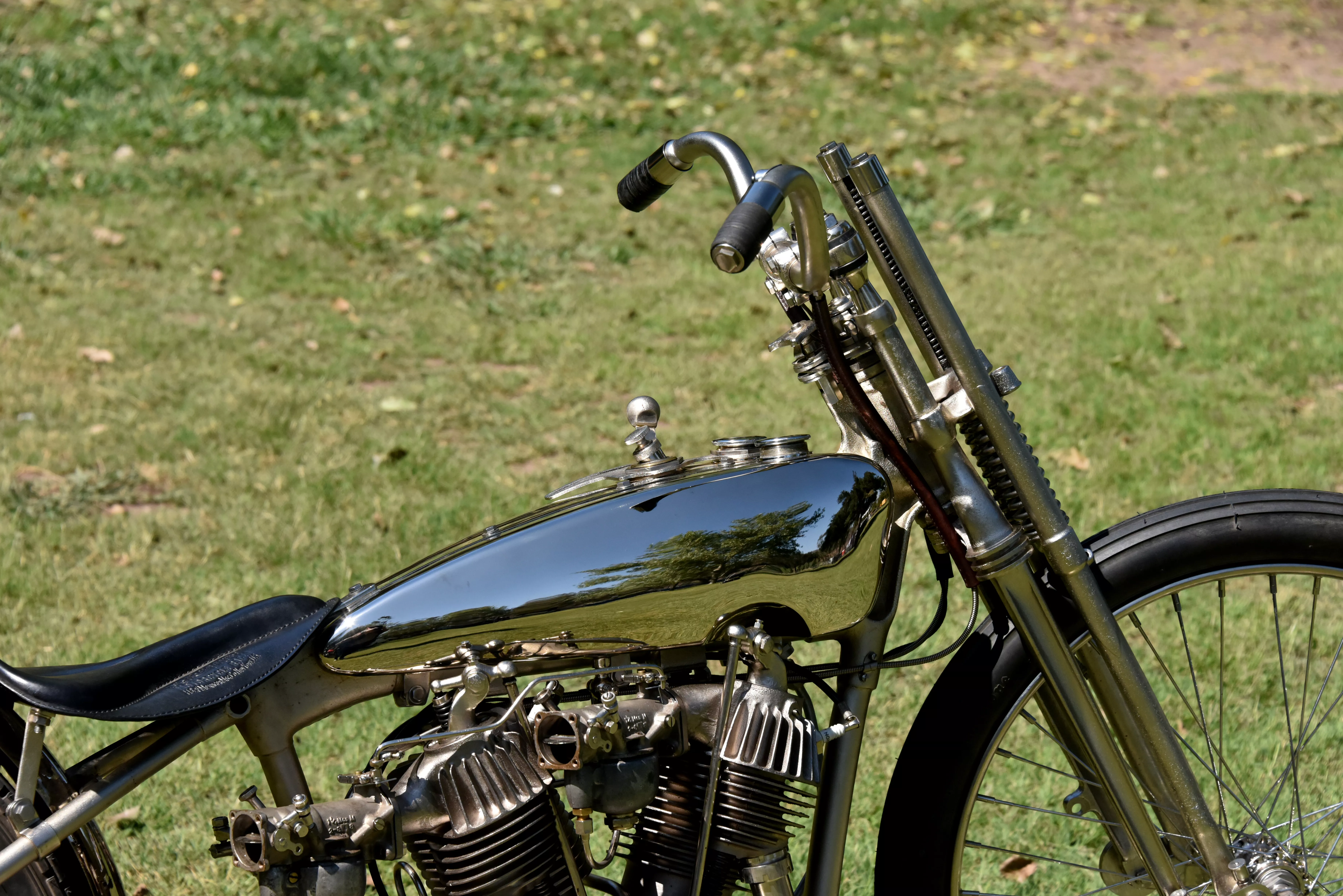 I was lucky to make a deal for the engine, and I had the makings of what would be a rare and unique power plant for my bike. I hopped up the 74cu engine to 92 inches and added reground racing cams, a factory baby Bosch racing magneto, and a pair of (unobtainable) '36–'39 Knucklehead M5 Linkert Carburetors.
The chassis incorporates late 1920s factory-style hill climb/roadrace castings, which Stuart and I began reproducing in December 2015. The neck is a newly cast replica of the factory drop neck, used on top hill-climb machines of the day. The neck lowers the overall center of gravity of the bike and has a "fin" for the factory racing style steering dampener. Keystone roadrace engine castings were also specially reproduced for this bike. Keystone frames differ from stock frames in that the engine is mounted into the frame with engine plates, making the engine a stress member of the frame. This also allows the engine to be mounted lower in relation to the axles, providing for a lower center of gravity. The transmission mounting plate is integral with the rear engine mount casting and also allows for a lower trans position. Rather than identically recreating a factory hill climb or roadrace frame, I decided to shorten the wheelbase and lower the seat position, providing for a more streetable chassis. The fork is a 1929, one-year, one-model-only JDH fork, which has a special forged I-beam construction rear leg. Tanks were hand fabricated by Justin Walls of BTTW, mirroring half-mile racing tanks. Gas is located in the right side tank and oil in the left.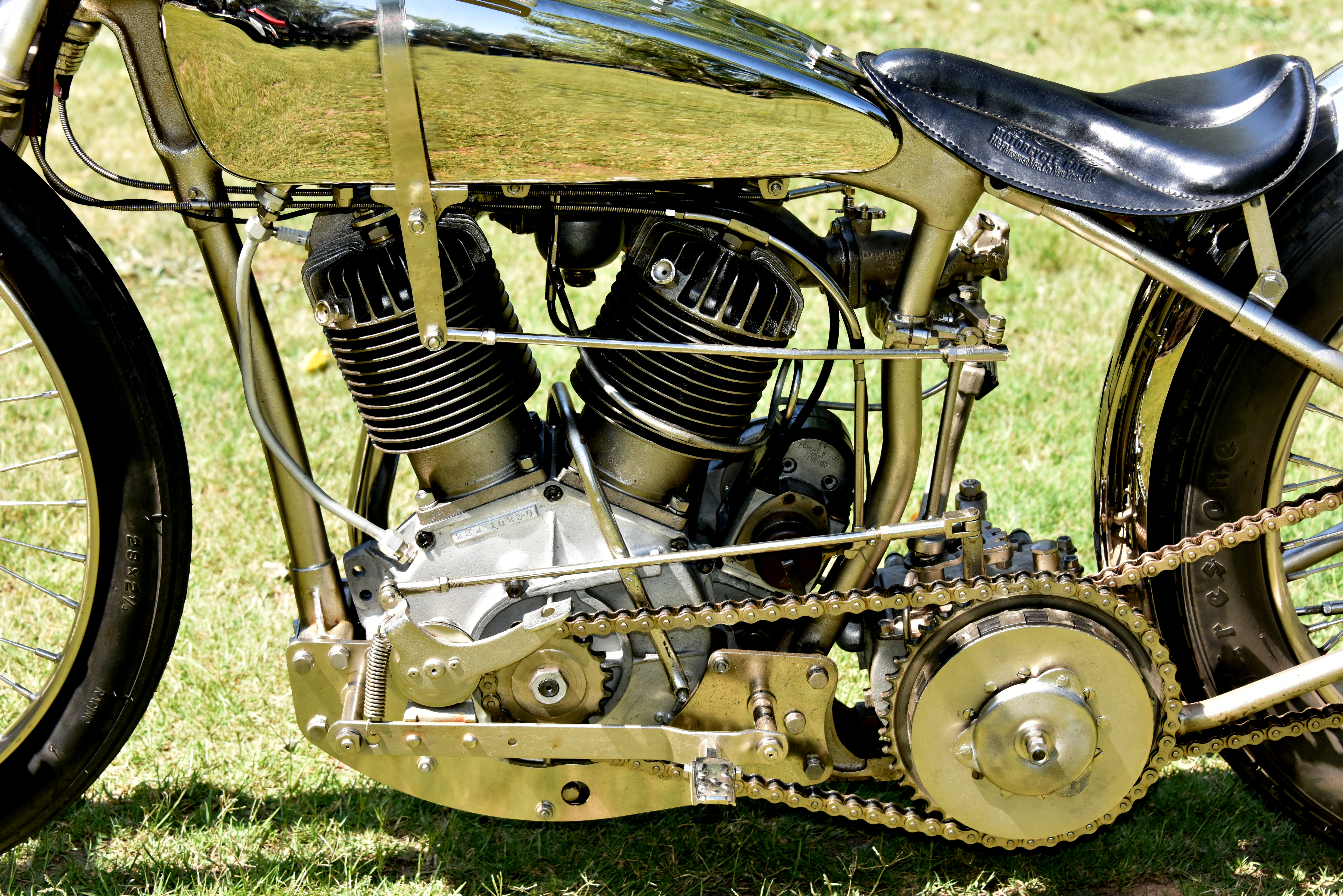 The finish of the bike is almost entirely nickel plated in different textures. The frame, fork, bars, wheels, and many other parts are satin nickel, which is a bit more dull finish than the polished nickel on the tanks and fender.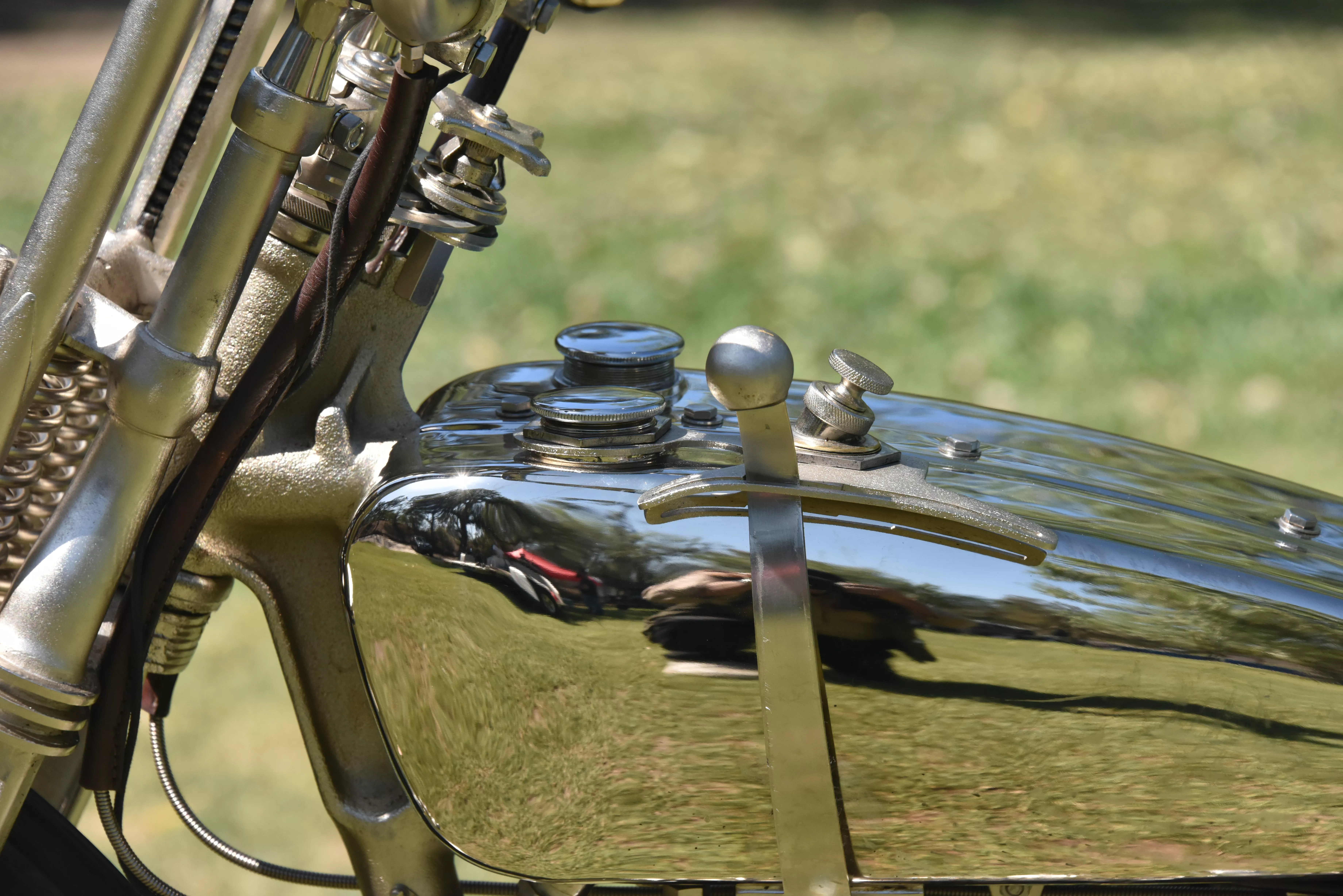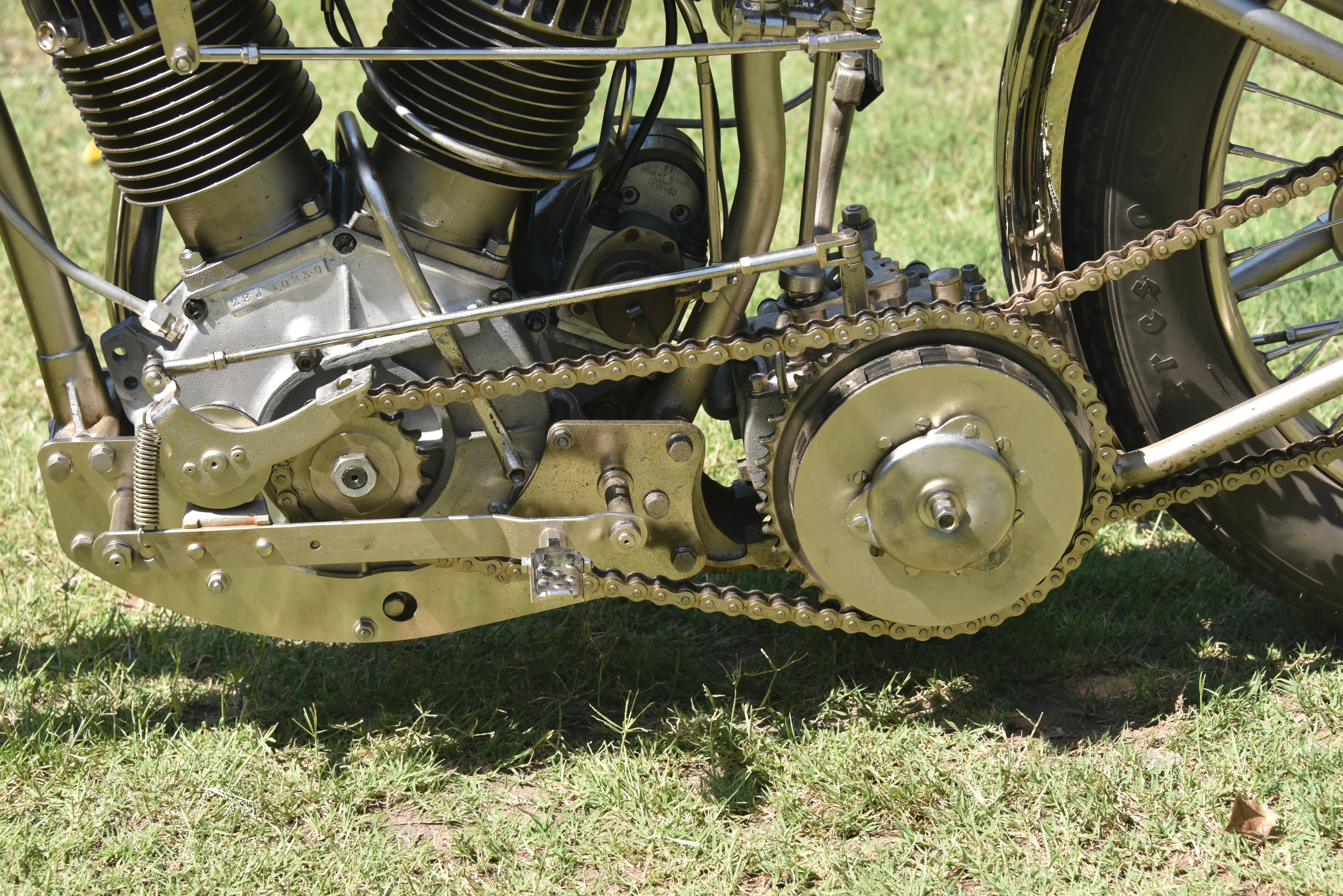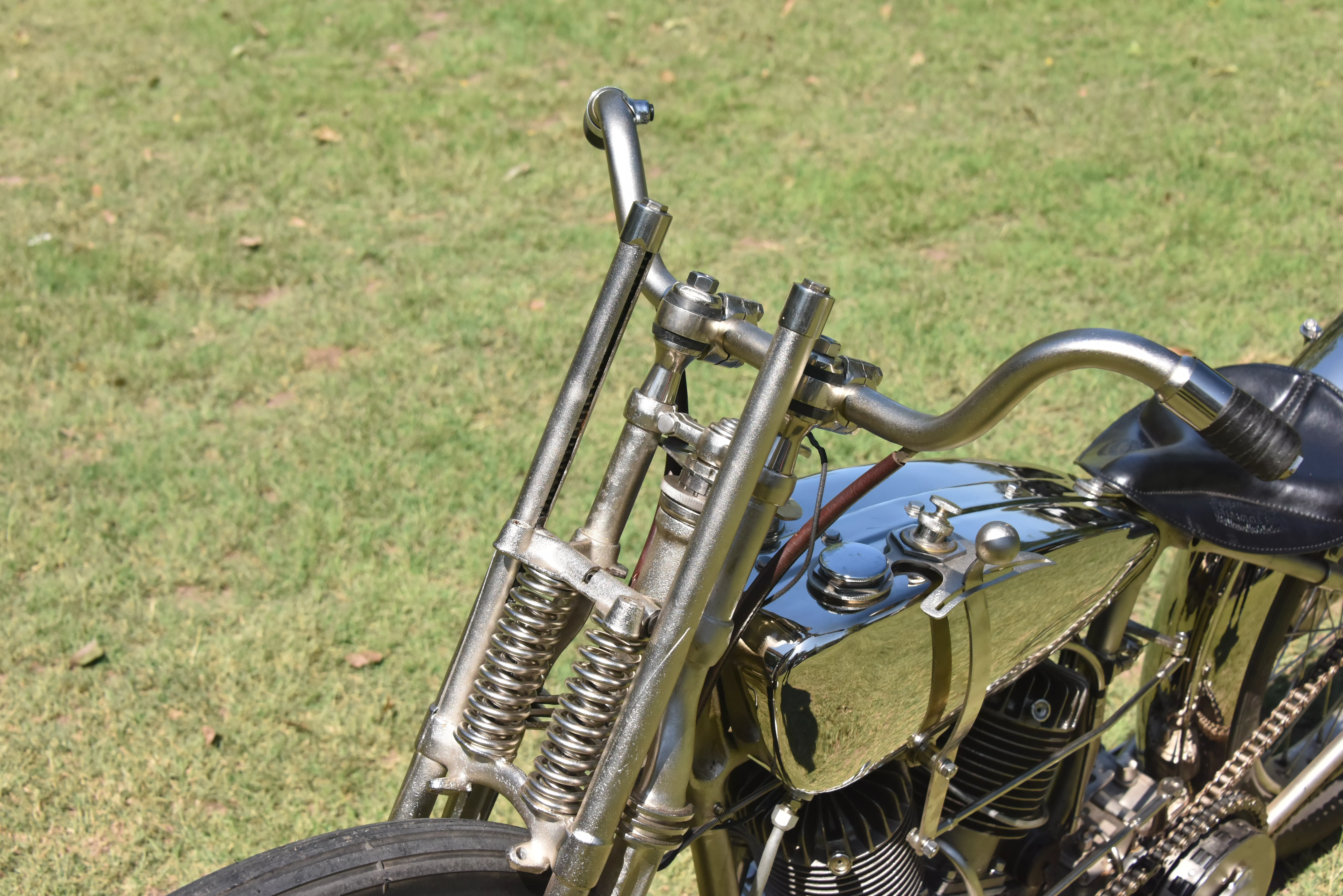 The bike is a blast to ride and surprises most with the power it creates. It will cruise at 80 mph and has impressive torque and acceleration. It's stable at speed and able to spin the wheel easily in first and second gear. The dual carbs dialed right in and provide substantial advantage at high rpm.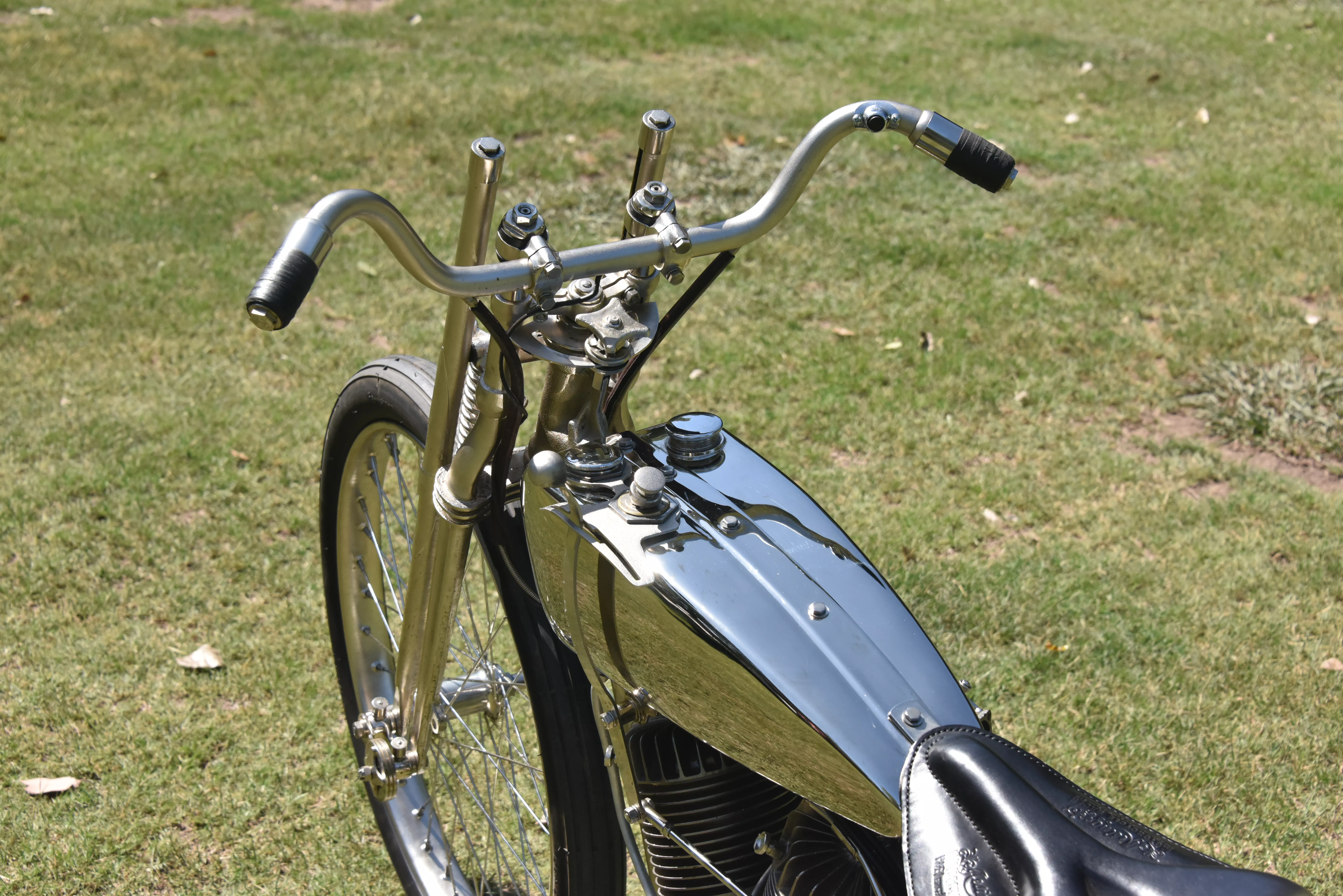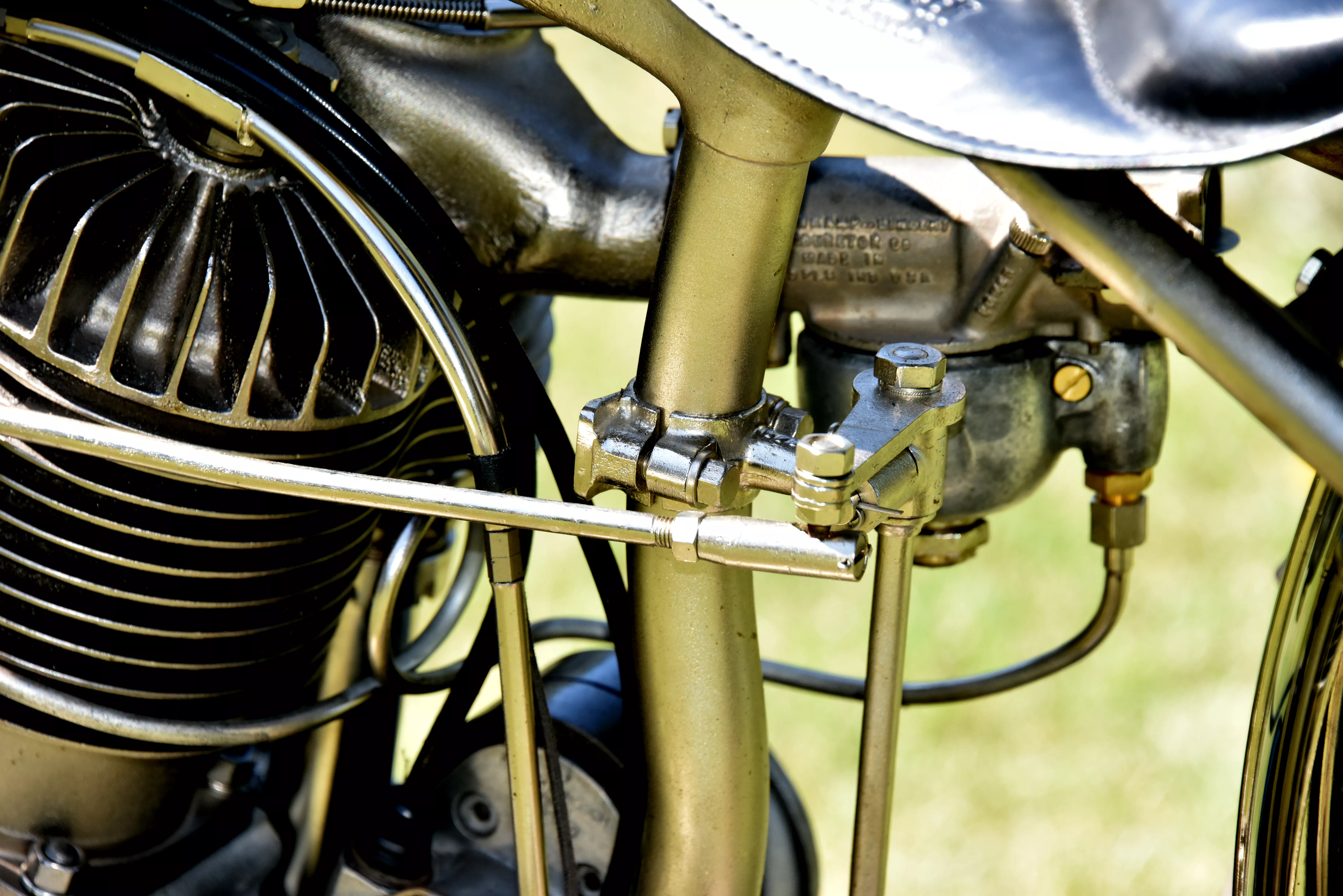 This build would not have been possible without the help of my friends Ken Curtis, Justin Walls, and Stuart Ritchie.