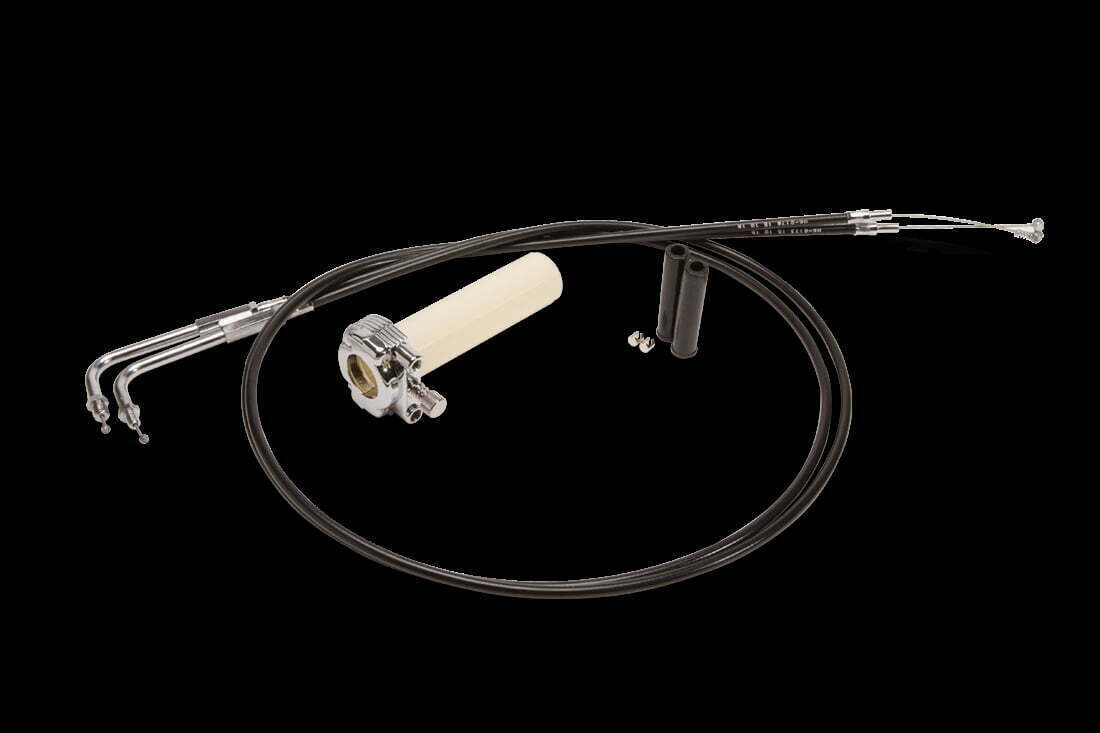 Motion Pro tells us that this Harley-Davidson throttle kit is perfect for installing a push-pull S&S Super E or G carburetor on 1981 and earlier models that used an OEM pull-only throttle assembly on a 1-inch handlebar. Designed to work with S&S Super E and Super G carbs using the butterfly bracket, the cables included in the kit have 90 degree elbows.
Kits include a push/pull screw-in style throttle assembly for use on 1-inch handle bars. Cable lengths provided with each kit include the vinyl portion of the cable and the step cap into the carb (note: elbows are not included in length calculations). Throttle cables have 3.75 inches of free length, idle cables have 4 inches of free length. The Motion Pro kits can also be used with the stock carburetors on some models. See the application listing for information on your specific model
MSRP for the Motion Pro throttle kit is $34.99. For more info, visit their website.