There were some bad feelings on American Chopper (Version 1) back in 2008, when Paul Jr. got canned, on-camera. No surprise then that Junior would continue with his own custom-building operation, Paul Jr. Designs, right?
It should also come as no surprise that American Chopper (2.0) is with us again (yes, on Discovery TV), or that Paulie chose to reveal his latest creation on air. During the May 28 episode, we got to see the completed custom he built for the Sturgis Buffalo Chip and the Legends Ride charity.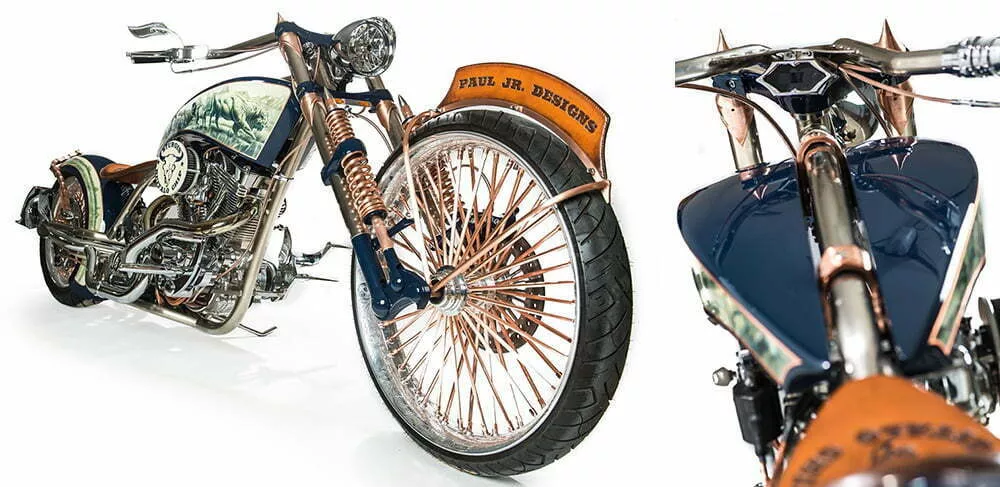 As you might expect, it's a heavily muscled chopper, complete with stretched fork holding a huge front wheel, a ground-shaking powerplant—in this case a 107ci Ultima engine—and lots of open air between the components on the brushed-nickel frame. The old-school accents—including an airbrushed paint job on the split tank depicting South Dakota, a distressed leather solo seat, and copper and nickel touches—are offset with hints of steampunk and modern tech to keep things real.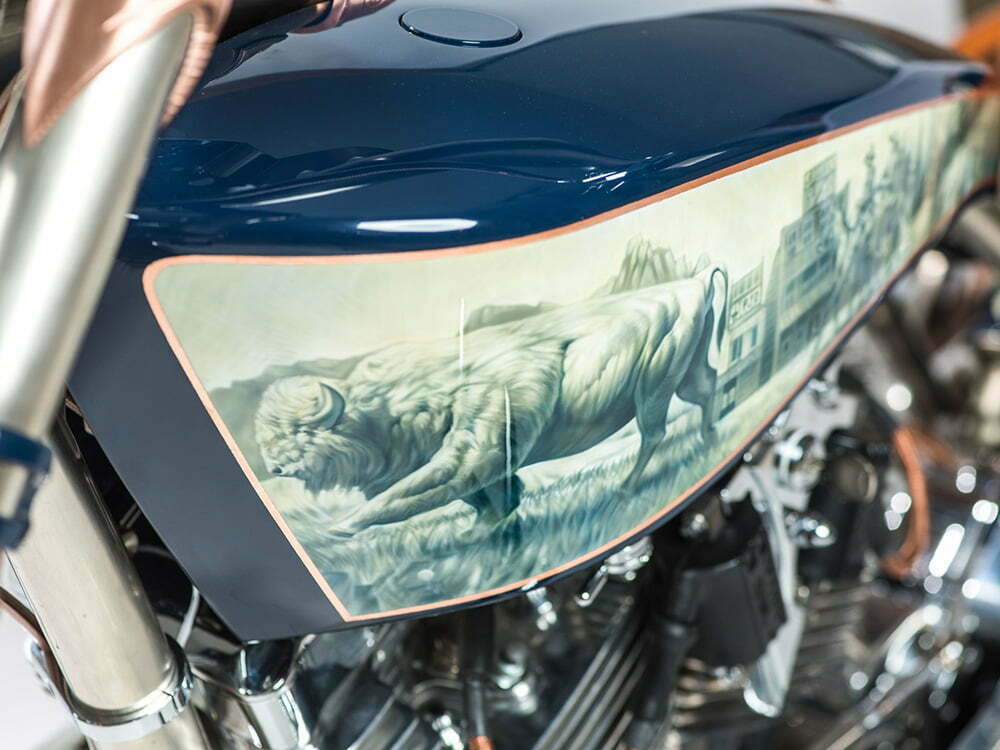 What you might not expect is the detailing. One-off, hand-engraved Sinister wheels with copper spokes? Check. A copper-plated, bullet-topped American Suspension Springer front end built over extended, brushed-nickel forks? You'll see it here. And all 115 hp and 120 pound-feet of torque from the Evo configuration Ultima powerplant are efficiently handled by a bulletproof Baker six-speed transmission and Rivera Primo primary.
Those performance numbers can be a bit misleading, according to Junior. "This is an easy-riding bike. It's definitely a bike designed to be ridden. It's got the guts to match the fun design, and it wasn't meant to sit in a showroom. Although I wish it was going to sit in mine."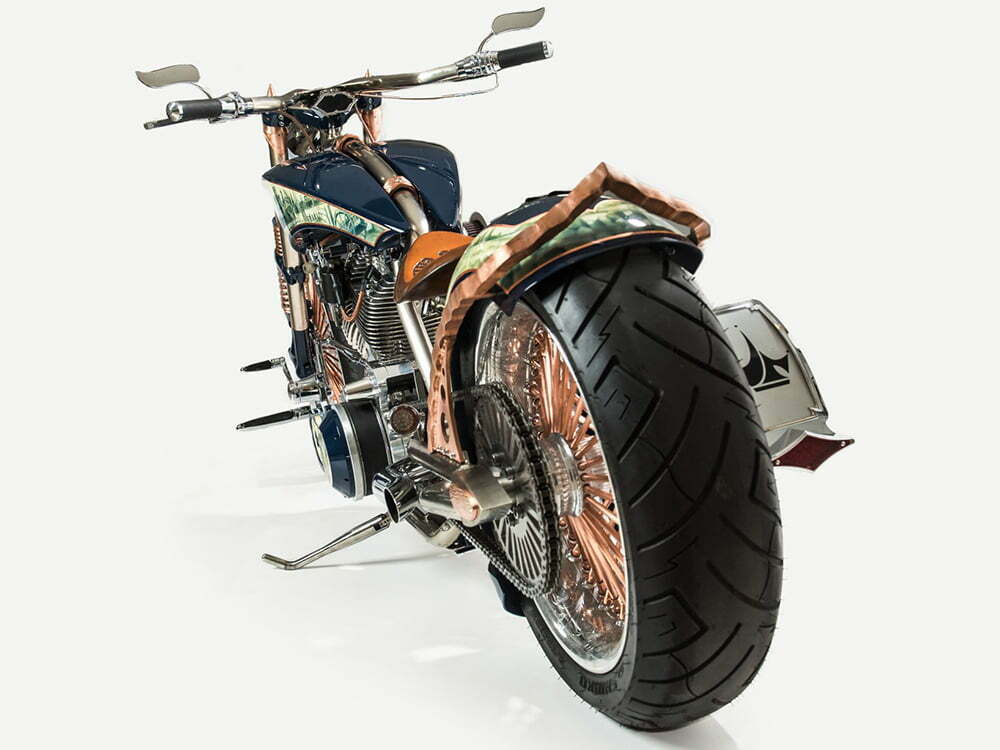 The good news is the bike is going to a good cause—the Sturgis Buffalo Chip will be auctioning it off to support its signature Legends Ride charity event during the Sturgis Bike Rally. All rider fees are targeted to benefit the South Dakota Special Olympics Rapid City Flame's Buffalo Chip Gym and the Sturgis Motorcycle Museum. To bring things full circle, after the auction, Junior will switch roles and jump on a bike as honorary Ride Captain, heading the Legends Ride from Deadwood to the Sturgis Buffalo Chip.