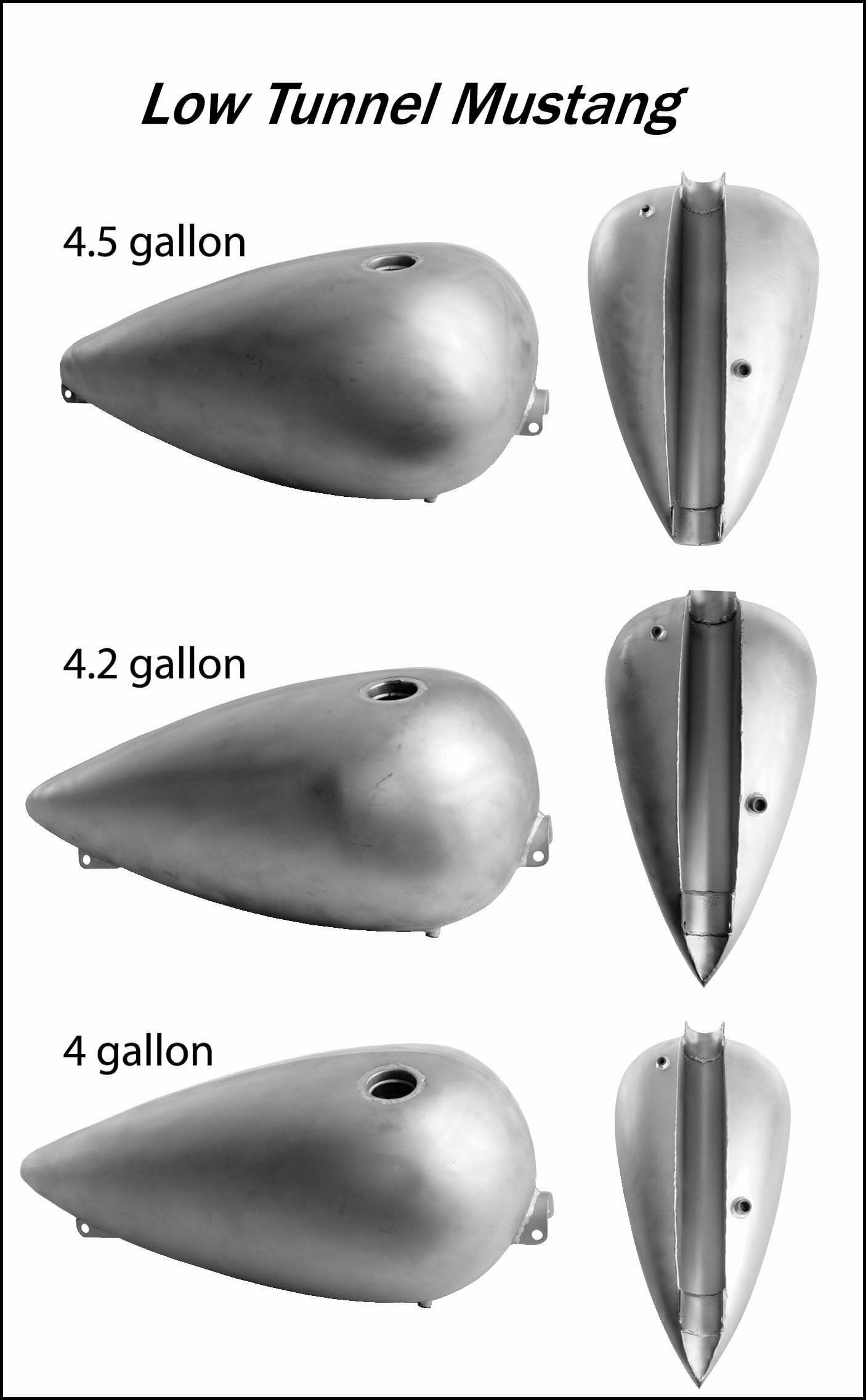 For decades Paughco has specialized in classic old school parts and OEM replacement pieces for restorations. Like, say, their Mustang gas tank.
These three Paughco Mustang tanks are fabricated with a low tunnel for a distinctive Old School Chopper look that's perfect for contemporary custom motorcycles with stretched top tubes. Available in three capacities, the tanks feature a stock style screw in filler and vent. The petcock fittings on the left side are 22mm externally threaded and accept OEM and aftermarket petcocks.
Each tank comes with a threaded hose line fitting for the vent line. All three models, the 850A 4.2 gallon, 850B 4 gallon, and 850 4.5 gallon, sell for $311.95. As fitments vary widely make sure you check out the detailed dimension chart at www.paughco.com or call them direct to 775-246-5738.
We've got lots of choppers, old school and new, post all over this website for you to gander at. Check out our custom iron and see.