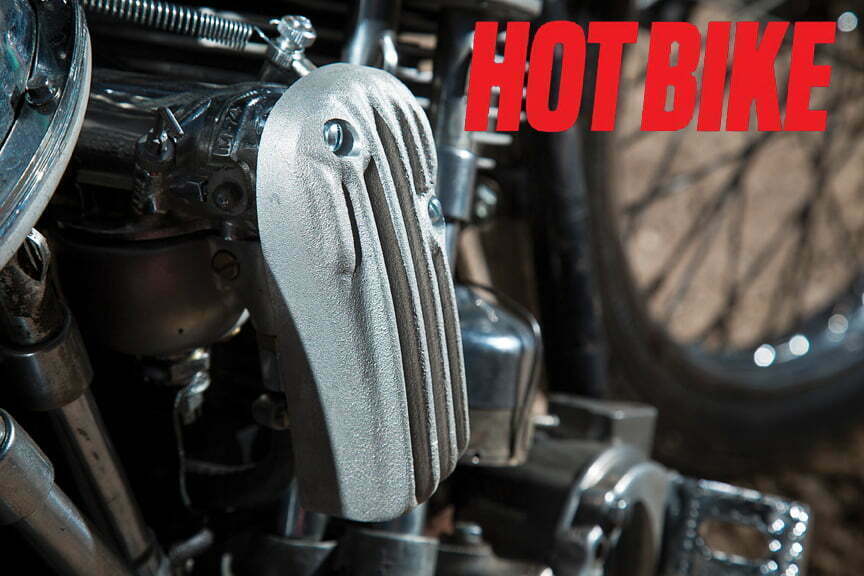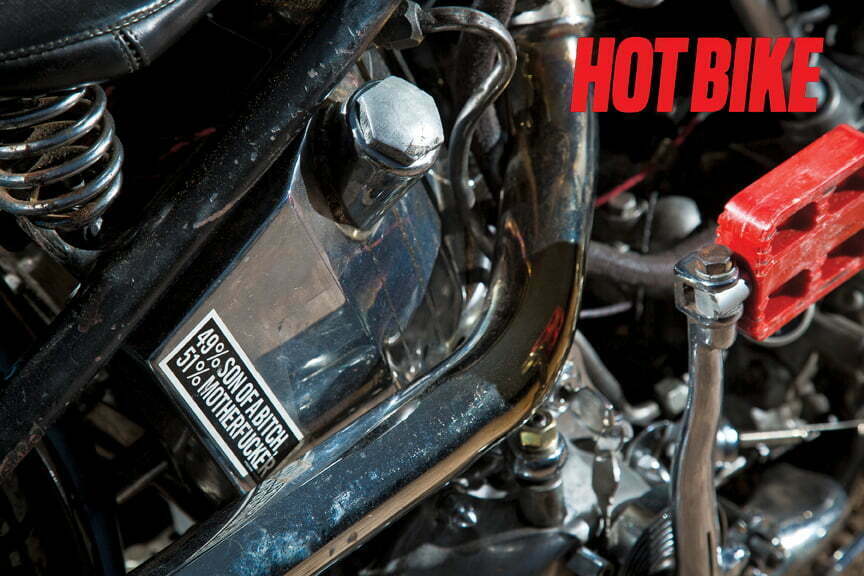 Okay, old choppers do die. And oftentimes so, too, do their heroic owners/fearless pilots. Pure gold among today's raiders of the lost art, a genuine '60s–'70s chopper is as sought after as the original parts, which most builders frantically hunt for amid the more common tribute builds. But they're still out there, suffice it to say.
Warren Heir, owner of Jr.'s Cycle Products in Milwaukee (and cofounder, along with Scott Johnson, of this past winter's Mama Tried Motorcycle Show) is positive proof of that last statement—for the most part, that is. Through Slave Made's Dennis Hong in Portland, Oregon, Warren came upon quite the survivor: a '52 Panhead with intact '70s paint (and intricate-molded 2-D objects) by Larry Kolb from San Marcos Motorcycle Supply.
It was the paint that first caught Warren's eye—and thanks to Kendall's Customs, that's what remains intact to this day, as well as the integrated scorpion, which was falling out of the tank when Warren first got his hands on the bike. While the tank is indeed the '52's focal point, there's obviously more to it than that, though most in a fairly nondescript manner.
From the sparkle-less RL springer navigating the way via stubby drag bars, the stock straight-leg rolls on a bias-plied 21/18-inch wheelset, with a Brit-born ribbed rear fender, supported by a pitch fork-esque sissy bar. While the motor, a 74ci '52 FL, tin-shrouded chain primary/clutch, horseshoe oil bag, and four-speed would look just at home in a stock bike, the presence of the jockey shifter, custom foot controls/pegs, and custom pipes suggest otherwise. It was a rather non-long-bike traditional style.
Taking inspiration from his father (Warren's Cycle) and continuing the family tradition of building bikes, Heir also splits his time between being a first-time father and racing his '47 four-five ("for fun," he states) in the AHRMA circuit. And if that weren't enough, the "little" aforementioned show he co-runs, well, based on its inaugural success, it would appear he'll be adding another occupation to his résumé.