The Mama Tried Motorcycle Show has really come into it's own in a short 3 years since it's inception.Mama Tried was somewhat of a hare brained idea of Warren Heir and Scott Johnson a few years back and has become quite a sensation. We use the word hare brained because Milwaukee in the dead of winter doesn't exactly seem welcoming for a weekend full of moto mania. Warren, Scott and their team not only make it work but have created a jewel out of a snowball. The show is one of the best in the nation due to it's quality of machines, event location, organization and weekend full of action to compliment the show.
The weekend kicked off with Flat Out Friday, indoor flat track racing on Dr.Pepper coated concrete. What? Yeah you read correct. A racing surface coated in soft drinks. The racing surface offered an incredible level of grip and provided the sold out UW-Milwaukee Panther Arena with amazing racing action. Pro's, Choppers and the headlining Hooligansoffered full throttle non-stop thrills and spills( quite a few). Mark Atkins of Rusty Butcher fame debuted an amazing Harley-Davidson Street 750 race bike and was blazing fast. He led half of the main event until a Pro ringer ( A former AMA SuperMoto National Champion) got by him in some traffic. Mark gave him some heat until the checkered flag and took home 2nd. A fantastic night of racing was a great way to start the Mama Tried Show weekend.Warren Heir and Scott Johnson are motorcycle enthusiast on the largest scale and the show is a reflection of their passion and vision. As we mentioned before this is one of the best motorcycle shows in the nation!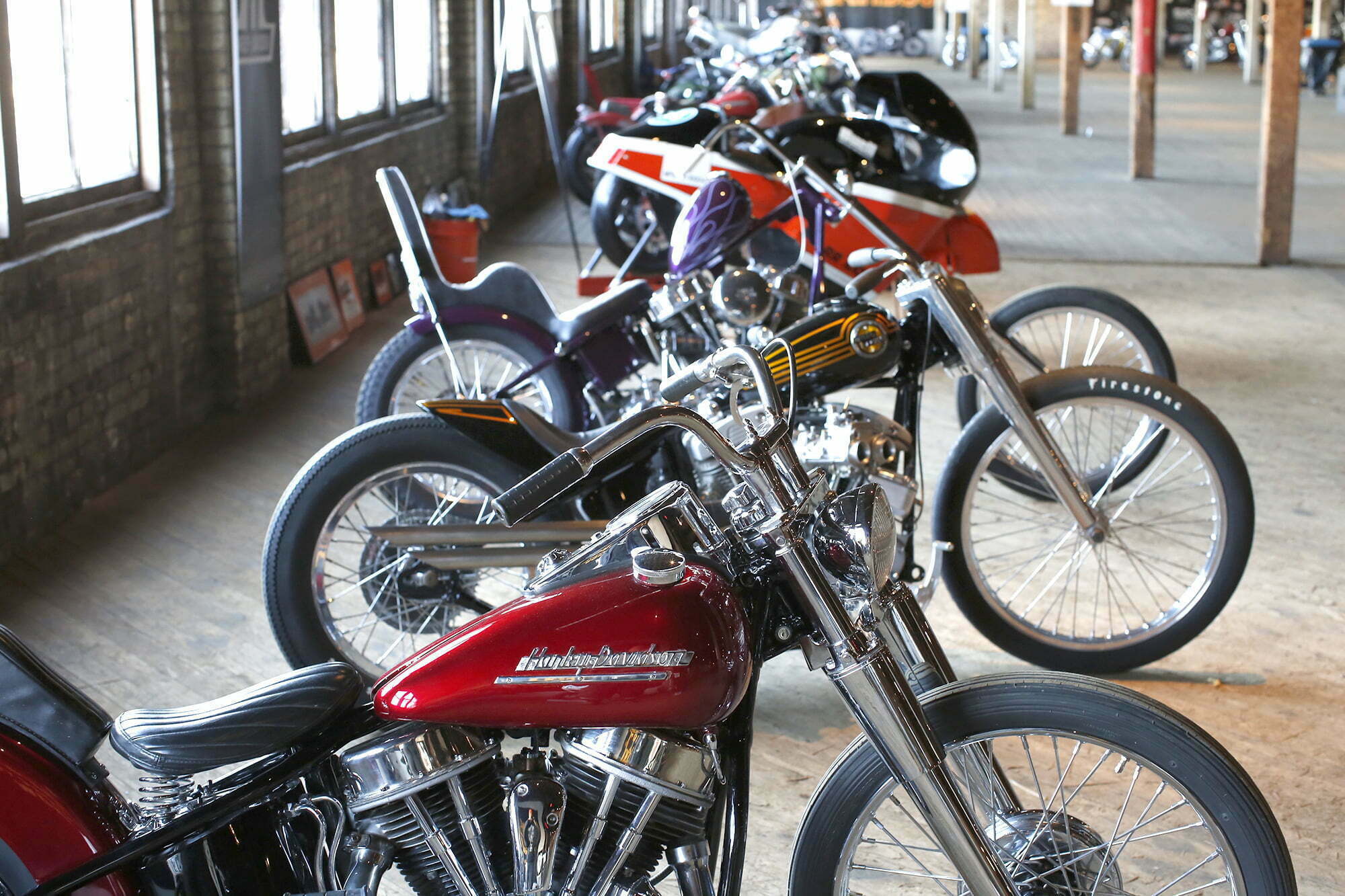 Saturday and Sunday were the "show" days. An old industrial warehouse in downtown Milwaukee, Wisconsin, provided plenty of atmosphere and space for the amazing collection of goregous bikes that consisted of the Mama Tried Show. Everything from ultra rare Harley-Davidson factory race bikes from a handful of decades ago to custom builds that originated as bikes that just came off the dealer's showroom floor. If you like motorcycles, there was something there for you. Hot Bike got there super early Saturday morning a few hours before the public was allowed in and about mid day took a break and headed outside. We were greeted by a line of eager show goers a few blocks long waiting to get in. Quite impressive. Also cool was that Willie G. Davidson himself was waiting in the tail end of the line mingling and socializing with everybody.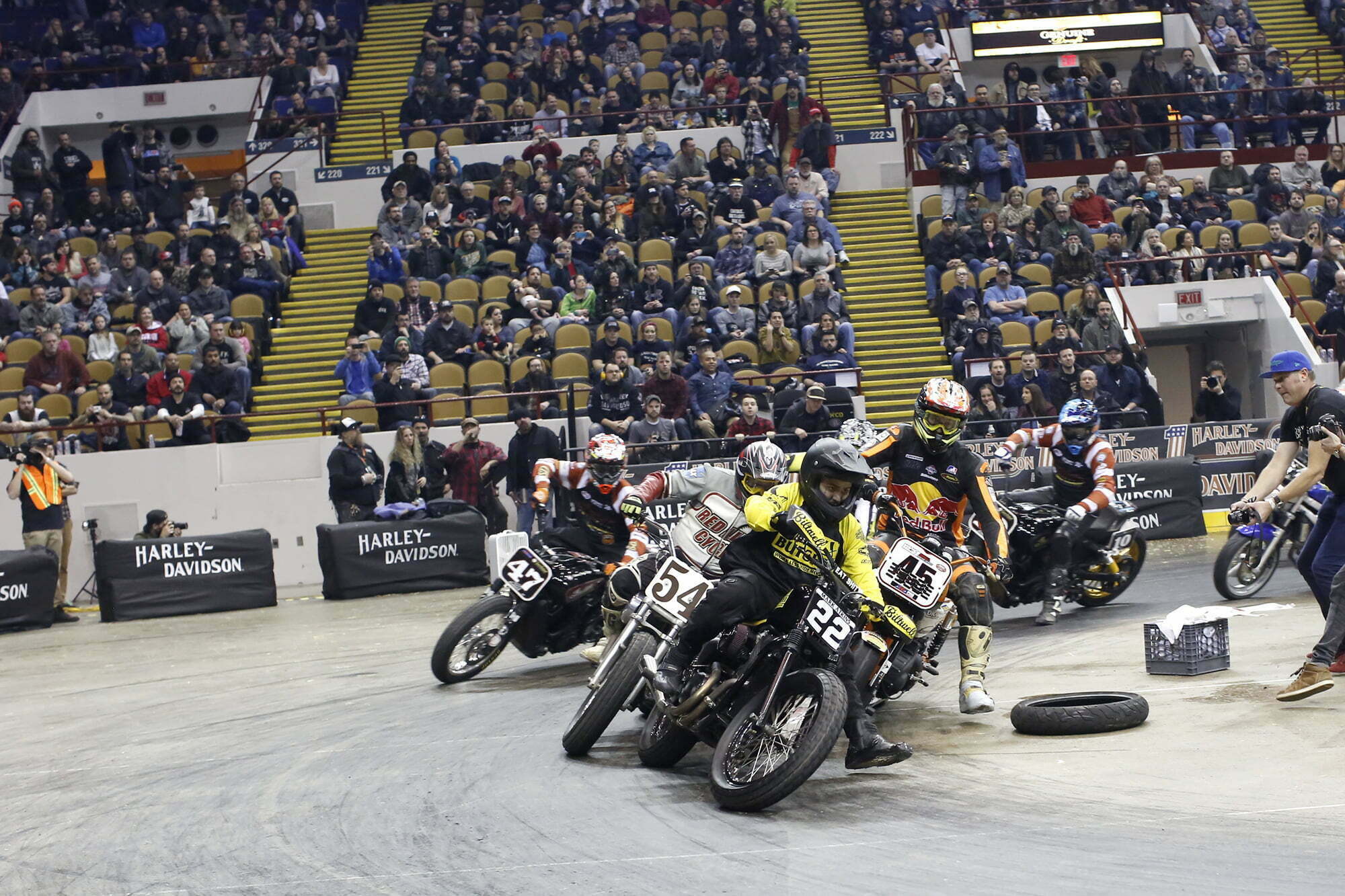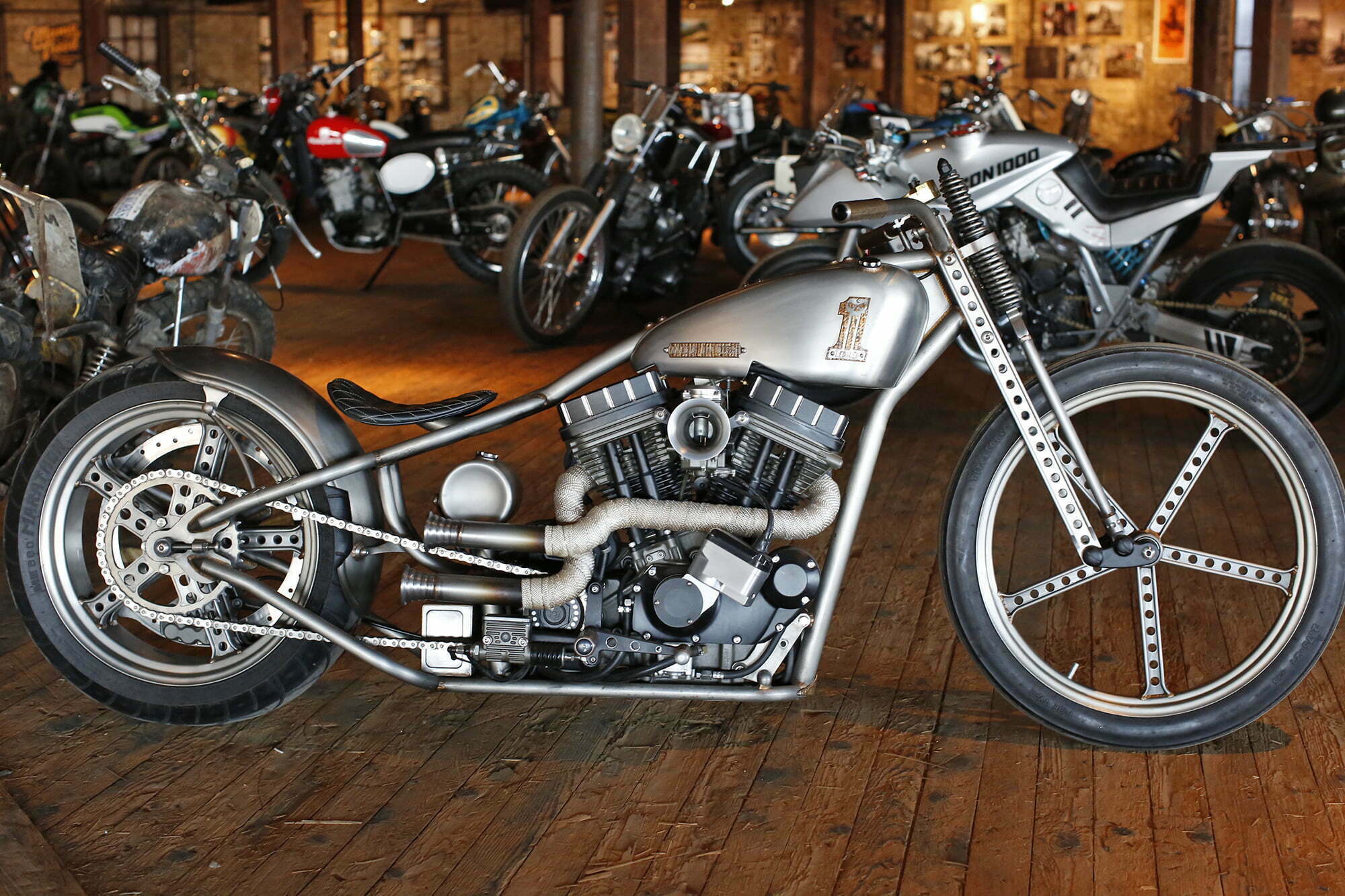 On Sunday some unofficial ice racing went down. The spot Mama Tried Show had organized ended up not being totally frozen over and safe when the show weekend arrived due to some
unseasonably warm conditions. A rouge group of hearty individuals hungry for some fun with studded tires found a lake about an hour's drive south of downtown Milwaukee. Lily Lake was in prime condition for some action. The 'Frozen Few' on pre-war Harley-Davidsons, Rusty Butcher on his famous Sportster jump bike , Chopper Dave on a flathead 45 and Scotty T-Bone Jones on a XLCH were among the crew ripping around in circles on the ice and having a blast. This was a great way to wrap up a truly fantastic weekend of the Mama Tried Show.
We can't wait for next year's event!!!