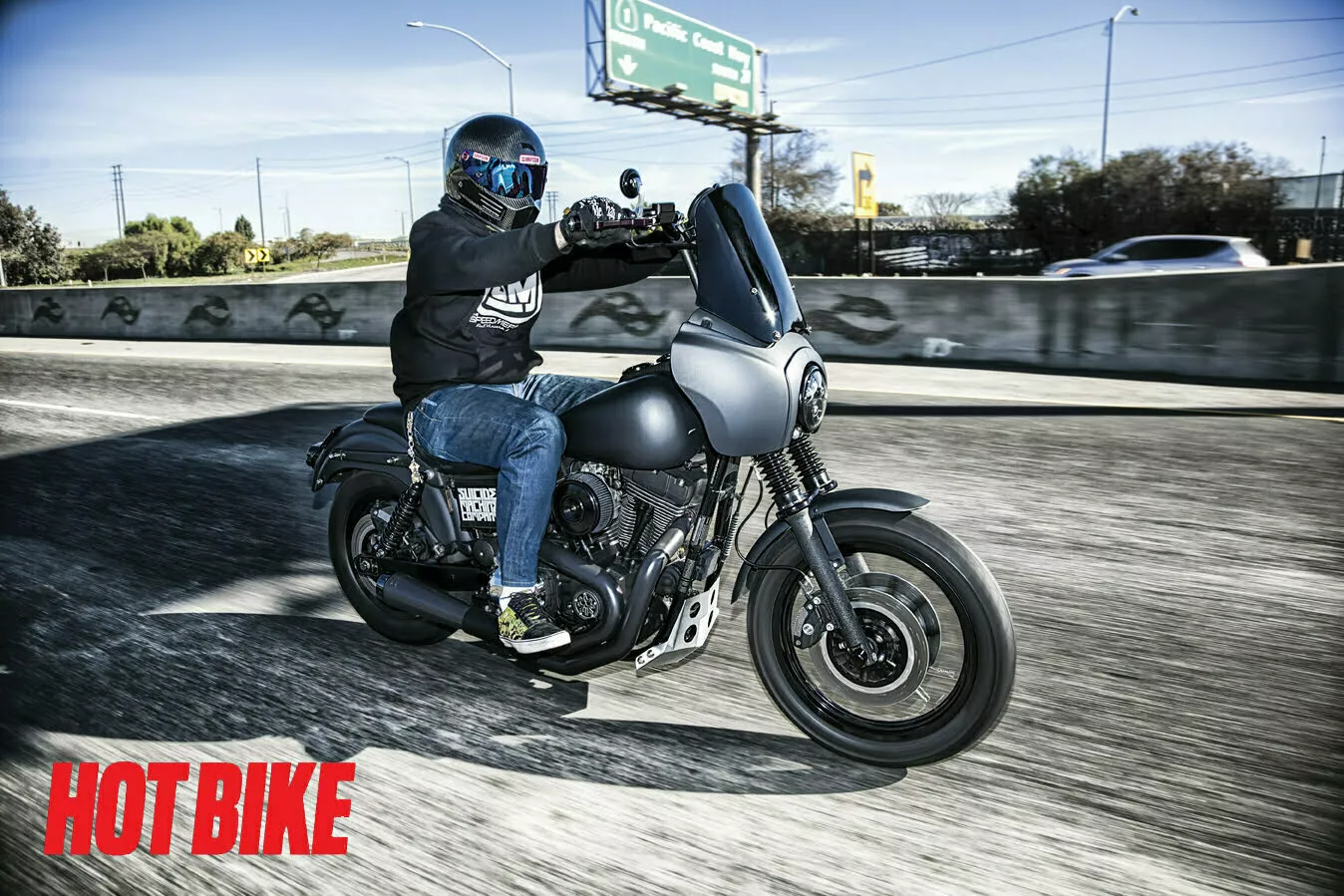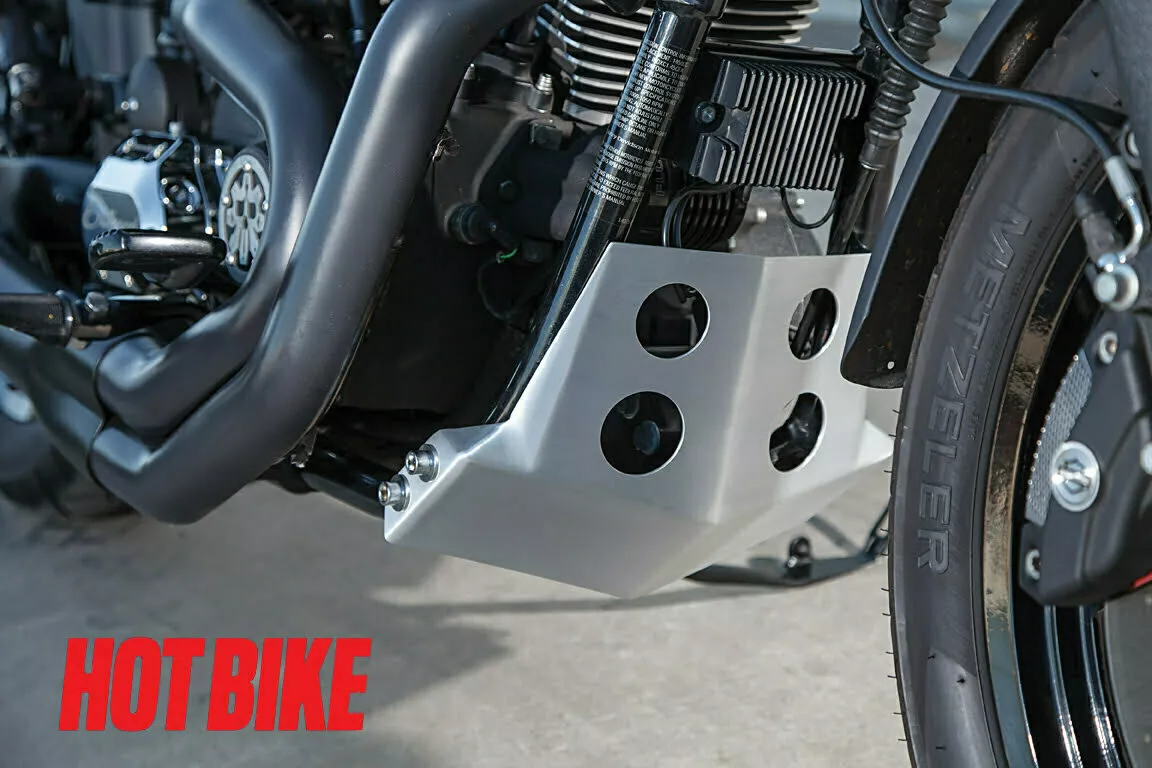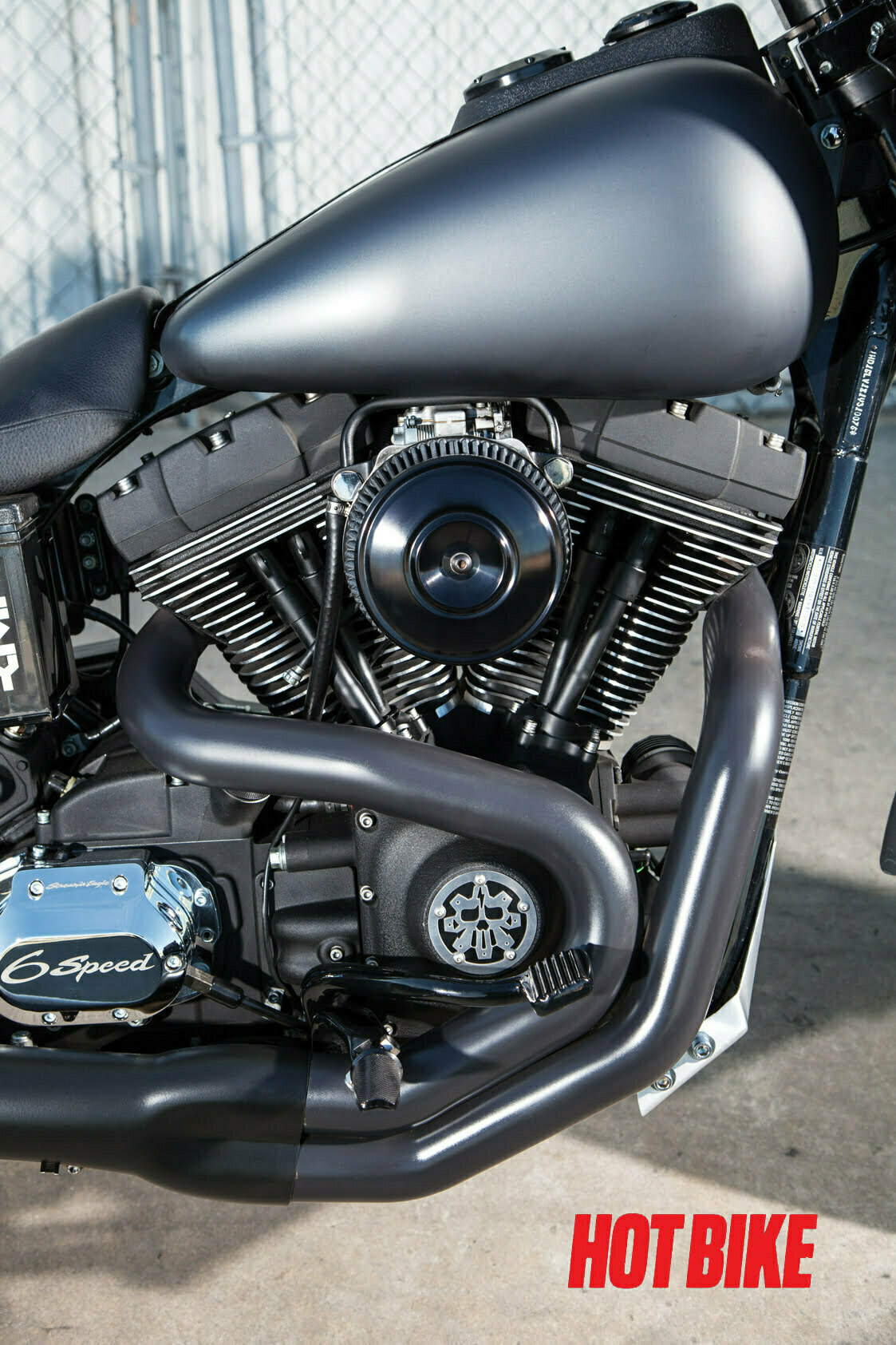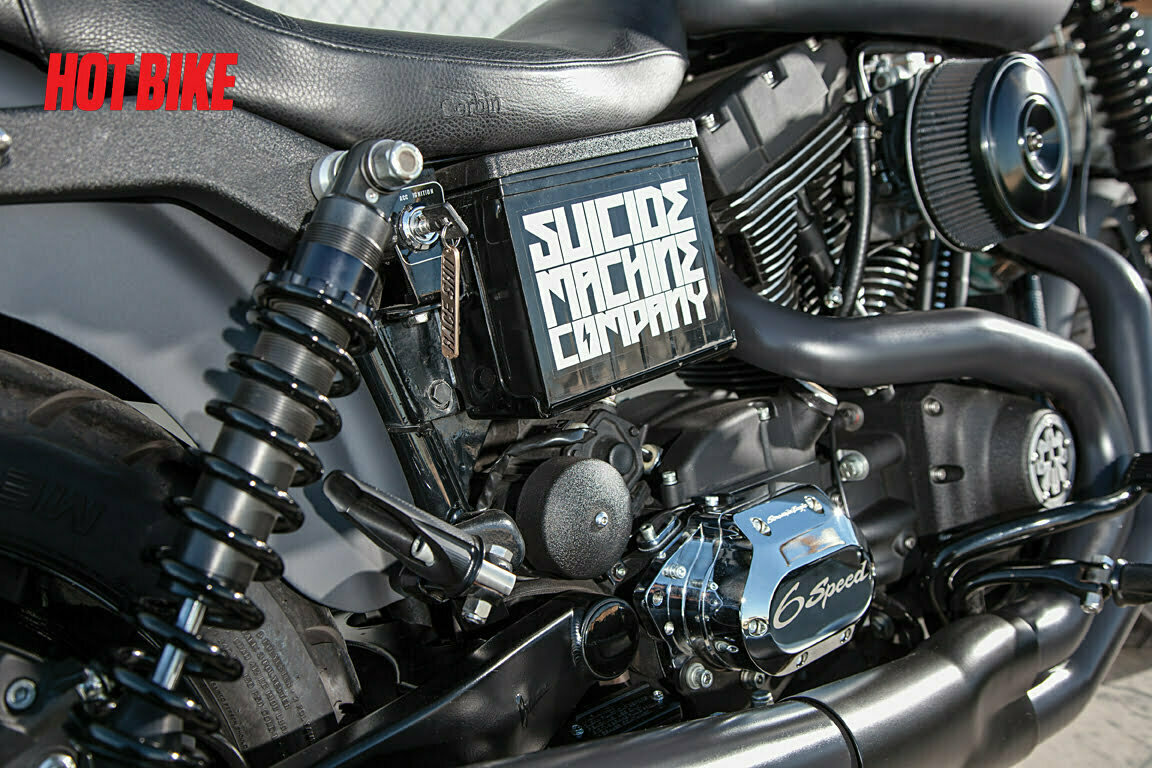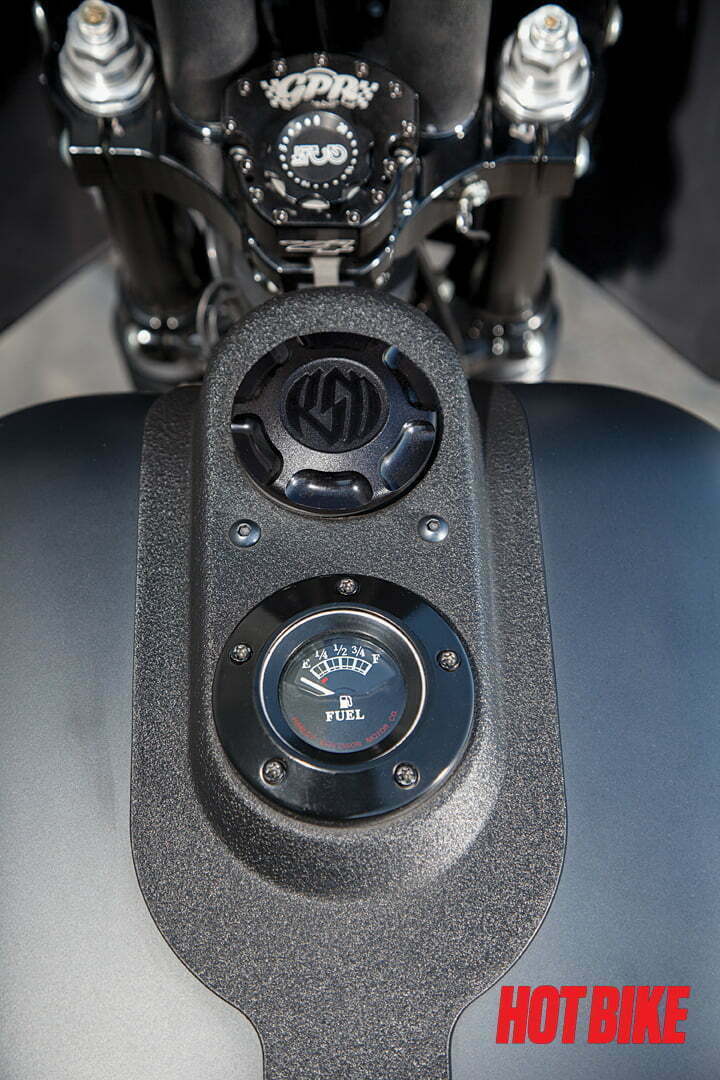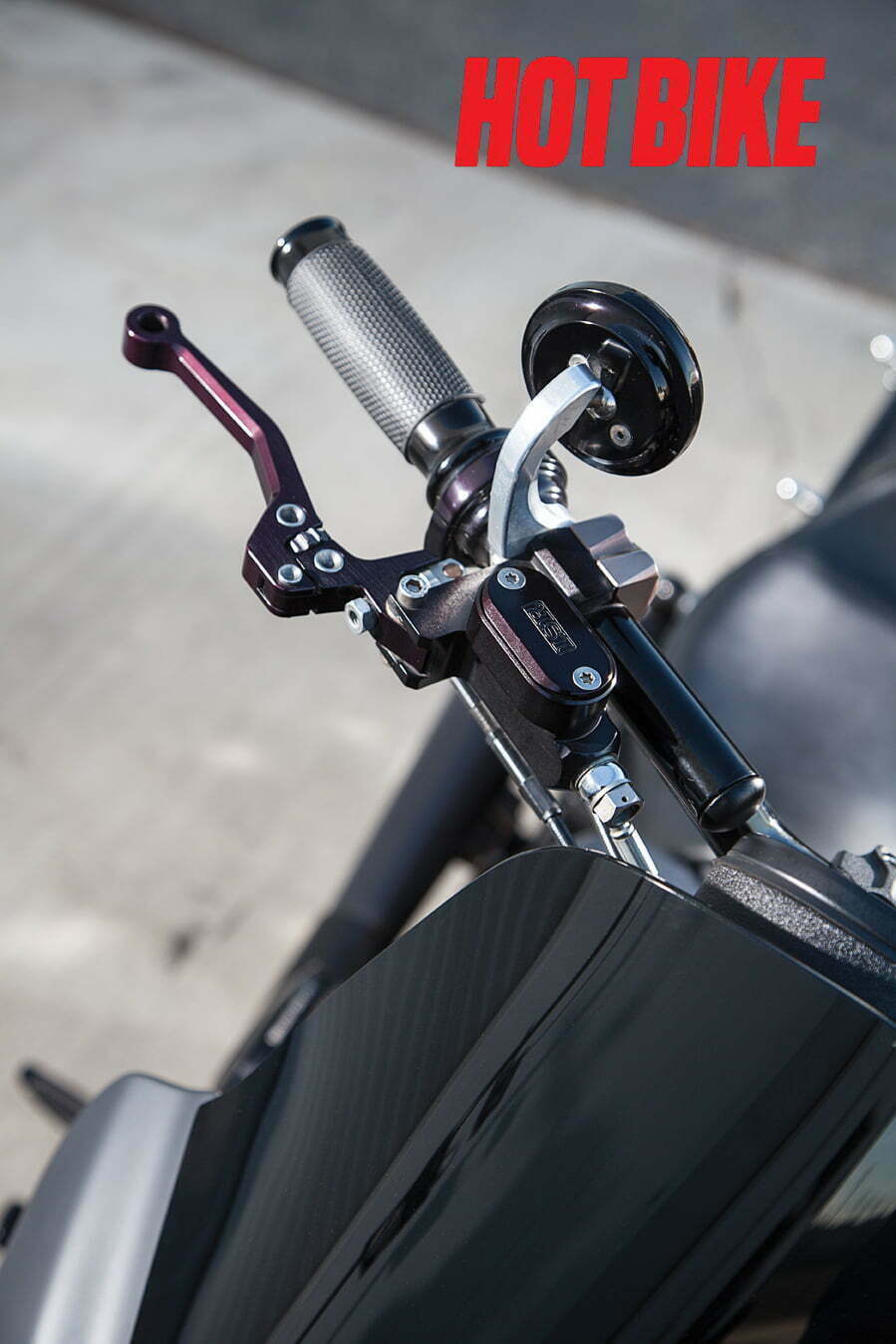 I was building a bike over at Todd's Cycle With Mr. Silicato and Brandon Holstein of Brawny Built and met Aaron and Shaun Guardado of Suicide Machine. After that I would always see them around town and really respected the bikes they built, which have always been quality, no-frills, kickass by design. One day I was at a party for a good friend and Aaron and Shaun pulled up and parked next to me. That's when I saw my next motorcycle. A 2001 FXDXT Dyna T-Sport!
Aaron had the bike set up pretty nice. I remember it had a billet swingarm, Todd's Cycle risers extended to 13 inches, ISR hand controls, Lyndall rotors, FXDP bags, and Works rear shocks. I freaked out and instantly began searching for one the next day. A couple fell through during the sale, and with a fistful of money burning a hole in my pocket I called Aaron to see if he knew anyone who would sell me a Dyna T-Sport. After some brainstorming he said, "I would consider selling you mine," and of course that was music to my ears. I knew it wouldn't be cheap because I knew the work in it. I knew he really didn't want to sell it, but we were able to come up with a price that was fair for both of us. The thing about the bike was it needed a little love. Anyone who knows Aaron and Shaun know they do not know what a hose and bucket of soapy water look like. I don't think the T-Sport was ever washed once in the time he had it. Although it had really nice parts it didn't even look cleanable. Well, it took me about four washes get my new ride looking presentable.
After that I started things like painting the bike a gunmetal flat gray, powdercoating some parts, adding stainless bolt kit for the motor and trans, new Lyndall Racing rotors, and Harley's Bagger Brembo calipers. I also got a Bassani Road Rage pipe for it, and when the mount snapped I took it to Brawny Brandon and he chopped about 7 to 8 inches out of it, kicked it up for clearance, and made a super-beefy mount that has been abused and has never shown any sign of breaking.
Then I went through the motor piecing together a 95-inch kit with S&S 585 cams, 42mm Mikuni carb, updated the cam-chain tensioner, and added one of Fueling's cam plates. It made great get-up-and-go, but I knew it needed a little more, so Eric Bennett at Bennett's Performance hooked me up some Branch ported heads. Once it was all back together Eric tuned the bike for me, and it now hits the dyno at 100 hp and 100 foot-pounds of torque. Not too shabby.
In the chassis department Works Performance helped me get the ride height correct by the way of some 13-inch Black Trackers. Brawny Brandon rebuilt the front end for performance by installing some Speed Merchant adjusters, new springs, and a San Diego Customs GPR stabilizer with billet top tree. Upgrading the suspension really makes this bike feel like it's on rails. Most recently I did the Screamin' Eagle six-speed with a shorter geared rear chain drive and a brushed aluminum custom skid plate. The new gearing made it nice and snappy. Perfect for fast highway riding.
This bike was a really cool collaboration between some good friends and me, and I think that's what it's really all about. I've never loved a bike so much. I have had and will have plenty of more bikes in my life, but this one will always be with me.