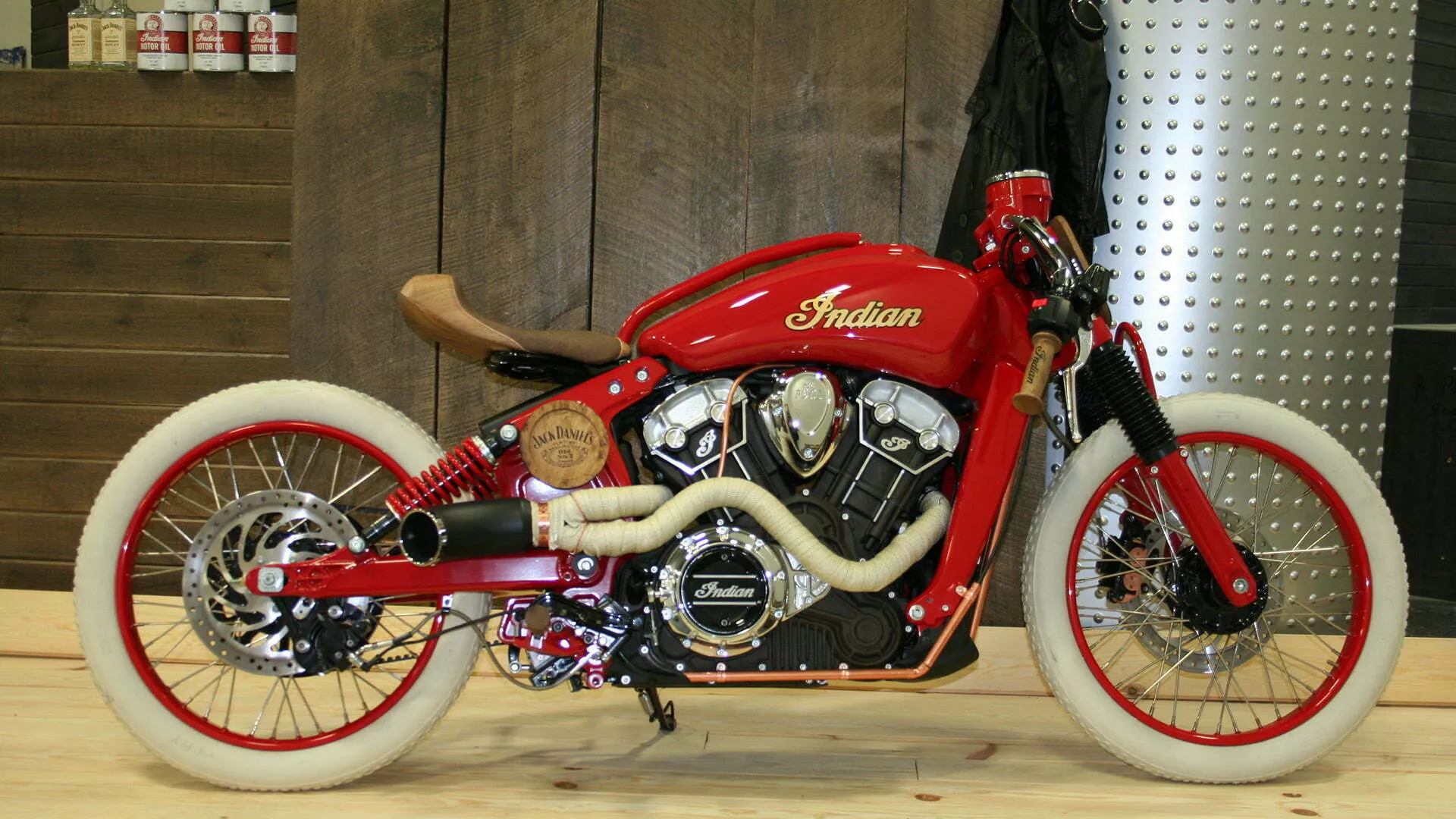 Indian Motorcycle, America's first motorcycle company, is proud to announce the winners of its inaugural 'Project Scout: Build a Legend' custom program.
The program kicked off on November 30 and was open to Indian Motorcycle dealers around the world, giving their teams a global stage from which to showcase their design and customisation talent.
With minimal rules, dealers were free to customise a 2016 Indian Scout using any theme, style or budget they chose as long as it incorporated at least three genuine Indian Scout accessories from the current catalogue of more than 200 items.
In all 35 dealers participated in the contest worldwide, and on January 8 each of them submitted final photos of their custom creations.
The final submissions were published and shared on Indian Motorcycle's website and social media profiles on January 18 and fans cast votes for their favorites up until February 19.
On February 20 the top three finalists were announced and each finalist was given an all-expense-paid trip to the 75th annual Daytona Bike Week for themselves plus a guest.
"Passionate motorcycling enthusiasts have been drawn to the Indian Scout as the ideal platform for customizing for over 100 years because its powertrain, chassis and lines are nearly perfect right off the assembly line," said Reid Wilson, Indian Motorcycle Marketing Director. "In fact, the historic 1920 Indian Scout that broke the under-1000cc land-speed record in 1967 at the Bonneville Salt Flats as famously portrayed in the motion picture 'The World's Fastest Indian' was among the earliest custom Scouts. We salute the winners of the inaugural 'Project Scout: Build a Legend' program, recognising that these beautiful custom Indian Scouts are now a part of the rich history and heritage of Indian Motorcycle."
On March 8 at the historic Boot Hill Saloon in downtown Daytona Beach, hundreds of Bike Week attendees gathered to celebrate the creativity and fine craftsmanship of the three finalists. The judging panel included celebrity bike builder Roland Sands, prominent motorcycle blogger Cyril Huze, Marine veteran Sean Carroll, motorcycling luminary Jason Paul Michaels and his wife and co-founder of Standard Motorcycle Co., Leticia Cline.
The final results for the 2016 'Project Scout: Build a Legend' program were as follows:
Top Winner
Bike name: 'Boardtracker'
Dealership: Motos Illimitees, Terrebonne, Quebec
Fan Favourite
Bike name: 'Fusion'
Dealership: Indian Motorcycle Charlotte, Lowell, North Carolina
Builders Choice Award
Bike name: 'Ol 71'
Dealership: Heritage Indian Motorcycle of Northwest Arkansas, Rogers, Arkansas
Subscribe now to get Hot Bike delivered to your house.