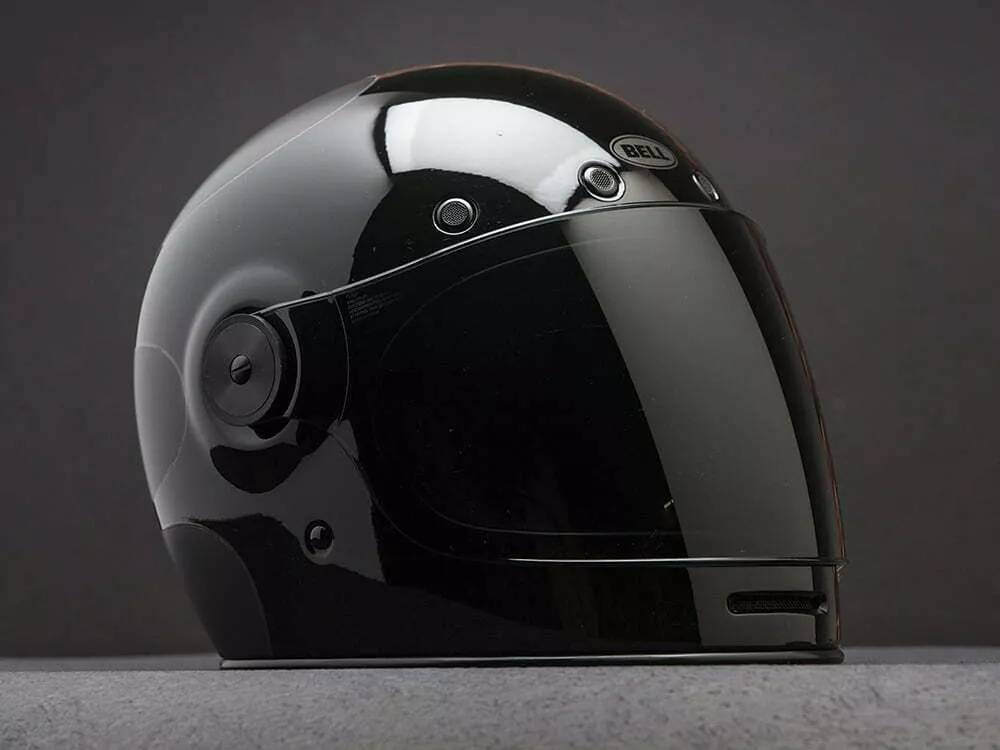 If you've been paying any attention to American Flat Track racing this season, you already know that Indian Motorcycle and Bell helmets are a winning combination. Just like the FTR750, both the Indian Benjamin jacket and the Bell Bullitt blend old-school styling with modern technology and performance.
Indian Motorcycle does a good job of drawing from its past while looking toward the future with its racebikes, production models, and apparently, its gear as well. The Benjamin leather jacket has classic four-pocket styling reminiscent of vintage adventure jackets, but integrates a handful of modern safety and comfort features. CE-rated armor comes equipped in the shoulders and elbows; there is a zip-out plaid thermal liner, and hidden zippered vents on the arms and back. This jacket will run you $500 and comes with a one-year warranty.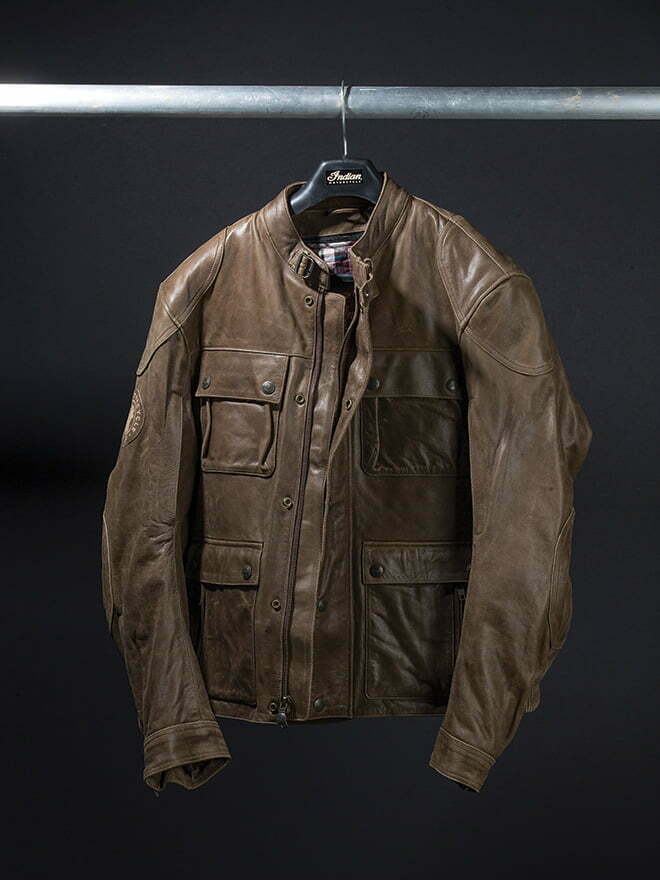 The Bell Bullitt is modeled after vintage Bell Star road-racing helmets, while offering a more modern fit and construction. The outer shell of the helmet is slim, and the inside is lined with genuine leather to ensure maximum comfort. Flat and bubble shields are available, as are a handful of different paint options, including limited releases, which are always awesome. This Boost Matte/Gloss Black version is $400, and like all Bell helmets, comes with a five-year warranty.