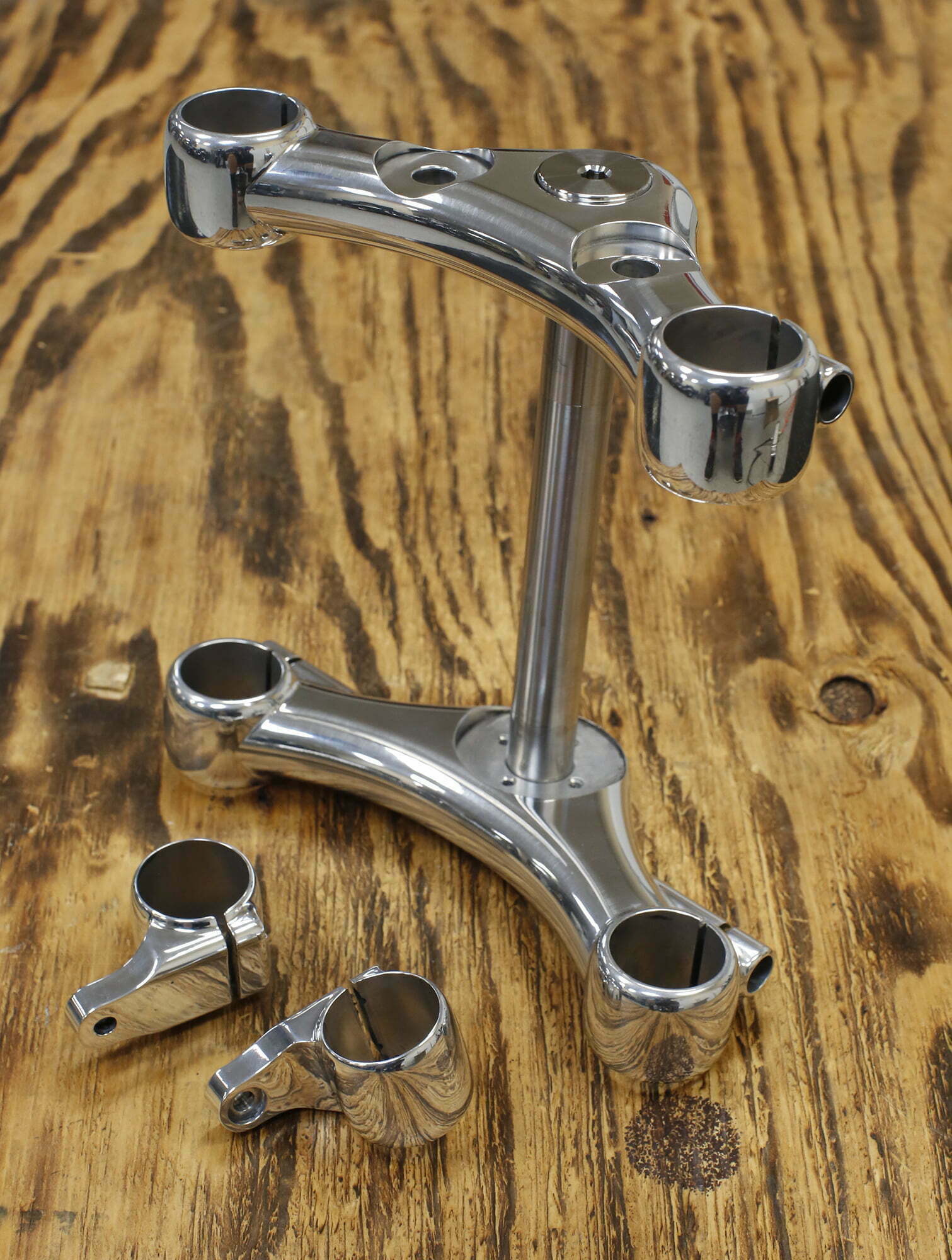 There are companies that make parts and then there are companies that make parts. Indian Larry Motorcycles is the latter. Well known for its legendary complete custom motorcycle builds that are true rolling pieces of art, they are producing a line of parts that are nothing short of stunning. Among their parts offering are frames (with their signature twisted downtube even!), bars, fenders, clutch plates, points, and derby covers and triple trees and risers. All look amazing and are built to ride.
The Indian Larry crew rides like no other and really put their stuff to ultimate test while blasting through everything from the pothole-riddled streets of Brooklyn to the twisty back roads of the Smoky Mountains. These guys ride hard and fast and their products are a testament to that.
The triple trees are offered in 39mm diameter with a mid or narrow width. Finishes are polished or powdercoated black.
Constructed from 6061-T6 billet aluminum right here in the good ol' USA. Stainless steel stem and bolt.
Pre-drilled and tapped for internal fork stop.
The Throwback risers offer timeless, sleek looks with a 2-inch rise. Available in polished, black or Bronze. Also available for Springer forks.
Also made in the USA.
For more info on these beauties and other Indian Larry Products: indianlarry.com