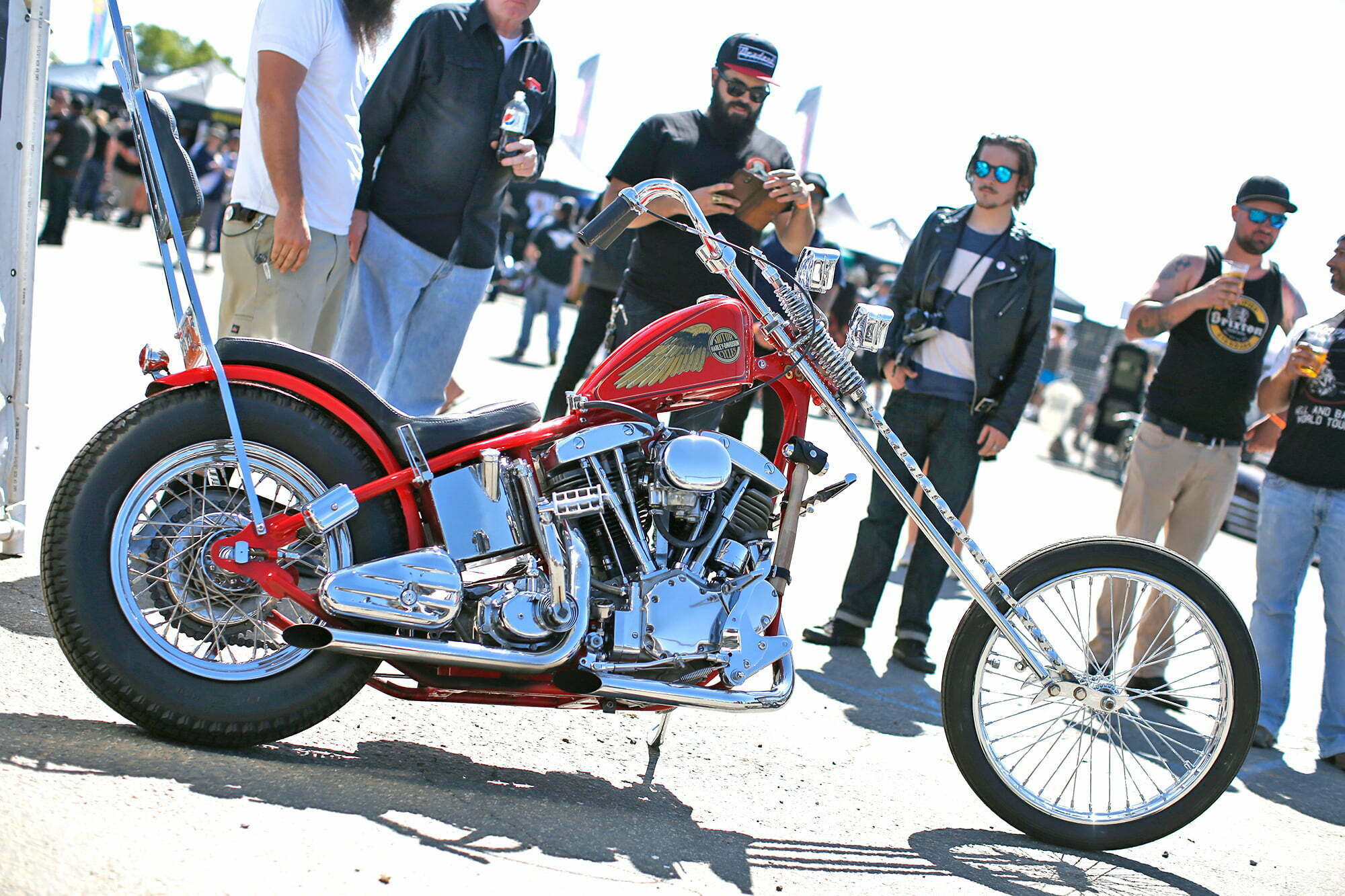 The Hippy Killer Hoedown is the brainchild of Kutty and Jamie Noteboom from Hippy Killer Garage. Kutty has a deep devotion to the motorcycle and car culture that stems from his childhood. Kutty is well-known in the motorcycle industry for his custom motorcycles, parts, and apparel. Kutty attended MANY classic car shows with his parents, Jim "Bones" and Helga Noteboom. Bones, owner of Bones Concept Cars and Trucks, is a well-known and respected designer and manufacturer of award-winning custom street rods. Kutty wanted to create an event that would bring the worlds of custom motorcycles, cars and vans together, while providing an affordable, family friendly show.
The Hippy Killer Hoedown started eight years ago in the back of Kutty and Jamie's home in Hemet, CA. and welcomed over 500 guests. Jamie and Kutty knew of many locations to expand the Hoedown, but they also wanted to keep it close to their hometown. They decided to move the Hoedown to the Wild West Arena and Saloon, in Winchester, CA. This move required getting support from sponsors and vendors to extend the show's presence. Jamie and Kutty met up with their close friend, Lisa Ballard, who helped them connect with like-minded brands. Kutty handled securing the live music as he's well connected in that field.
The second Hippy Killer Hoedown welcomed over 1,500 people. Families enjoyed the never ending eye candy of custom motorcycles, cars and vans, as well as live music, and great vendors. The crowd also had the opportunity to take home FREE products donated by the Hoedown sponsors and vendors. There's nothing cooler than giving back to the community.Every year since, the Hoedown has gained notoriety as the best laid back event in California and has welcomed over 4,000 people yearly. The growth of attendance required the Hippy Killer Hoedown to move its location once again. Kutty negotiated the new location with the fine folks at Perris, California's So-Cal Fairgrounds in early 2015 and the 7th Hippy Killer Hoedown went off without a hitch.