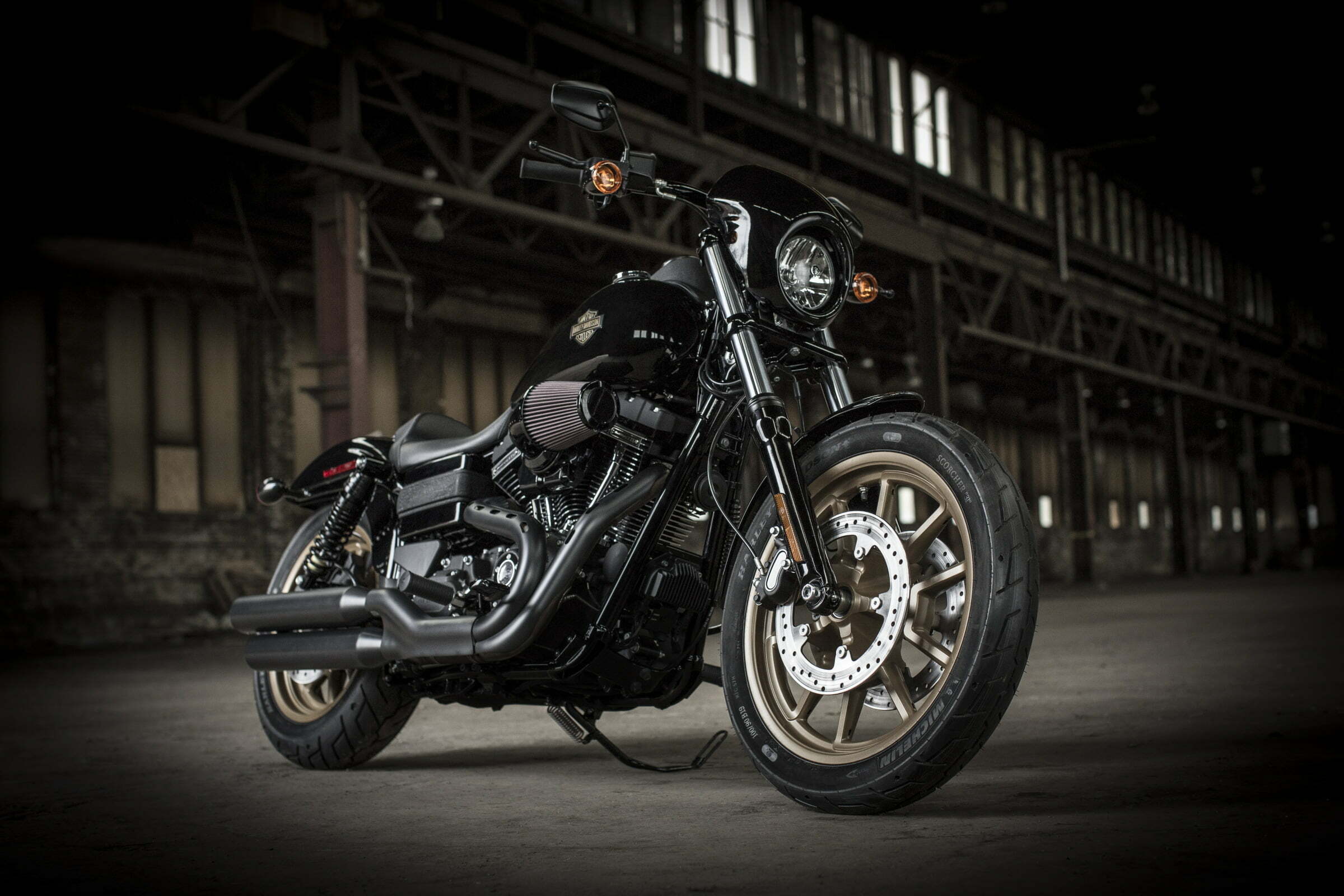 Today at X Games Aspen, Harley-Davidson unveiled the Low Rider S and CVO Pro Street Breakout motorcycles – two additions to its 2016 model-year lineup, which is the most powerful collection of cruisers in the brand's 113-year history.
Raw, dark and trimmed to the essentials, the new Low Rider S motorcycle is the most powerful non-CVO Dyna cruiser ever offered by Harley-Davidson. The Screamin' Eagle Twin Cam 110 engine, Screamin' Eagle Heavy Breather performance intake and Fat Bob-style 2-into-2 exhaust deliver 115 foot pounds of peak torque at 3500 rpm. Premium suspension and brakes complete the performance package. The new limited-edition bike joins the Fat Boy S and Softail Slim S models as the third in the new line of S series cruisers for the 2016 Harley-Davidson® lineup.
 
The new CVO Pro Street Breakout motorcycle rewrites the factory-custom book with obsessive attention to styling detail. This limited-edition motorcycle has a new, darker look and utilizes cutting-edge finishes and textures. Menacing, muscular and steeped in drag racing attitude, the CVO Pro Street Breakout motorcycle matches the high-intensity performance of the Screamin' Eagle Twin Cam 110 engine with a look that is pure American street machine.
Find out more at Harley-Davidson's website.