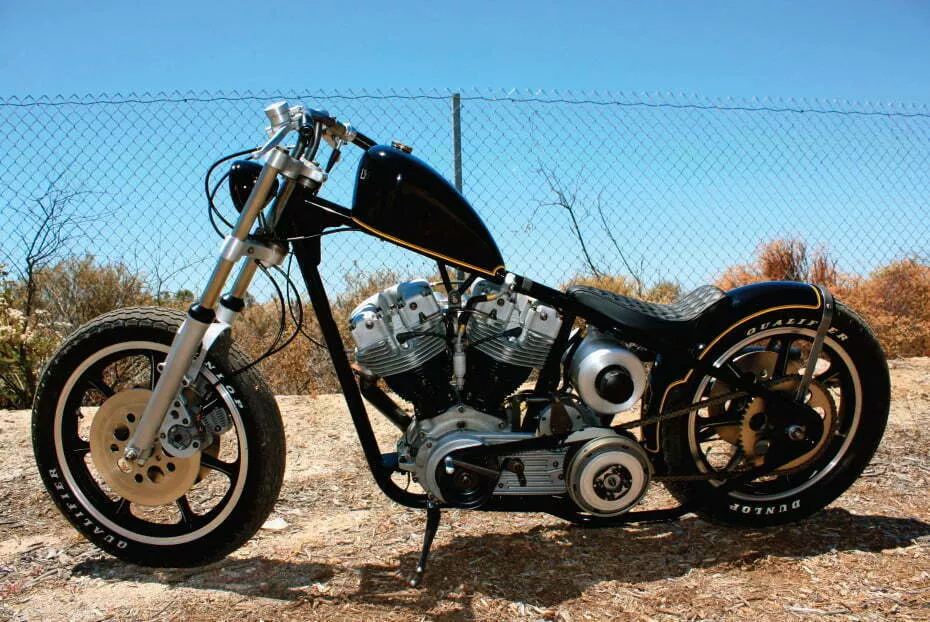 There was a brief time in the late 70's/early 80's that really made an impression on me when I was a little kid. Everybody had CB radios in their cars, raised white tires onTrans Ams, Steve McQueen did his own stunts and drinking and driving was pretty cool. Lonnie Anderson, Big Foot monster truck posters, Jan Michael Vincent, narcotics and steroids – there was this prime evil glamour to all of it. Then it all just turned corny; too much feathered hair washed out the whole tough guy scene along with Fall Guy re-runs. There were a few custom bikes built back then that had a lot of that legitimate hard ass element to them. It seems to me though, that most guys took a shot and just missed hard. You'd see stuff like superchargers on bikes with king and queen seats or 12" rotors on a bike with leather tassels.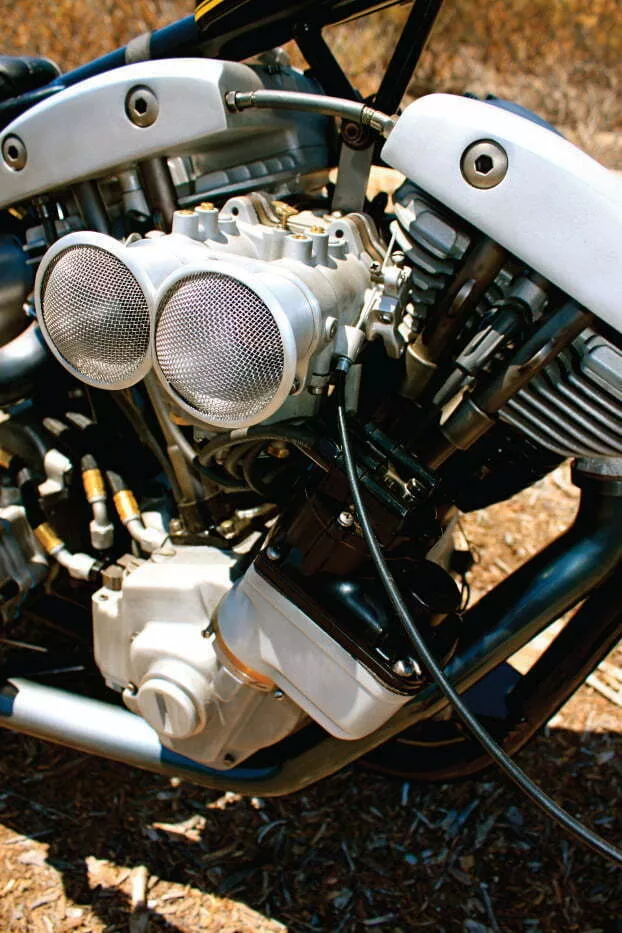 I hadn't built a bike for myself in a long time and I thought if I did I'd try and keep it kinda Burt Reynolds, but you know, Deliverance Burt Reynolds not Cannon Ball Run 2. I wanted to use some period parts but also try and work in some custom stuff and some of the things we produce at my business Mullins Chain Drive (mullinschaindrive.com). I found an NOS set of Morris mags. I had to re- drill the hubs and machine new hub adapters to make the discs work. The brakes are NOS Hurst Airheart and the tires are NOS Dunlop Qualifiers. I really dig those raised letters and I wanted to kind of keep the NASCAR Indy theme going so the whole bike is fastened with 12-point nuts and bolts, safety wire, hi performance hoses and fittings. There's a fine line between building a bike with race goodies and building a racecar theme bike. You can screw yourself if you go crazy.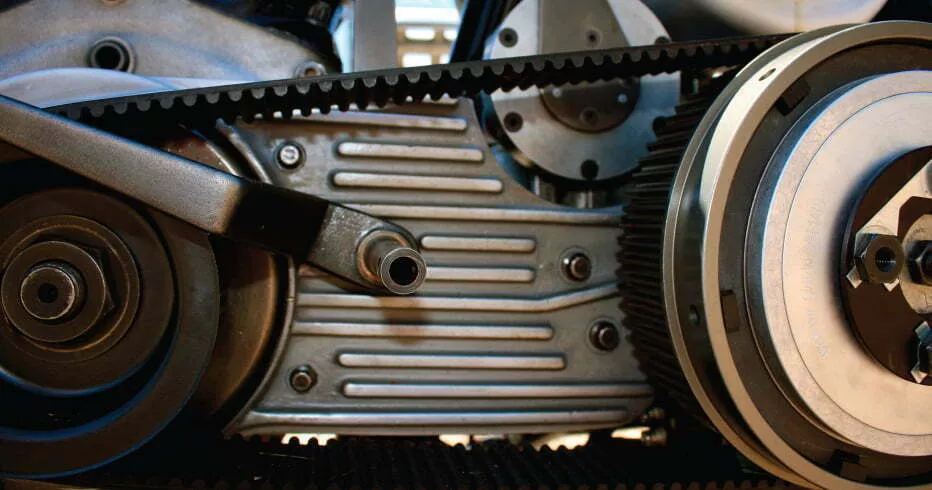 I made the frame, bars, reworked all the sheet metal, made the lower triple tree, made the hydraulic clutch, I could go on and on-made a ton of stuff. The magneto is really the crown jewel. It's a single fire mag that lights both dual plug heads. There's a lot of Milwaukee Magic in that mag. The pipes are stainless; made them from scratch and then had the nickel darkened. Did all the loose bits and all the hardware on this Shovel in nickel too. It was a pretty gnarly push to try and get it all done in time for summer. I really want to thank my girl friend becky, Adam Munzinger from Sinners Milwaukee, Jasin Phares, Rolfe Brittain and the Richmond, California crew for helping me survive it.