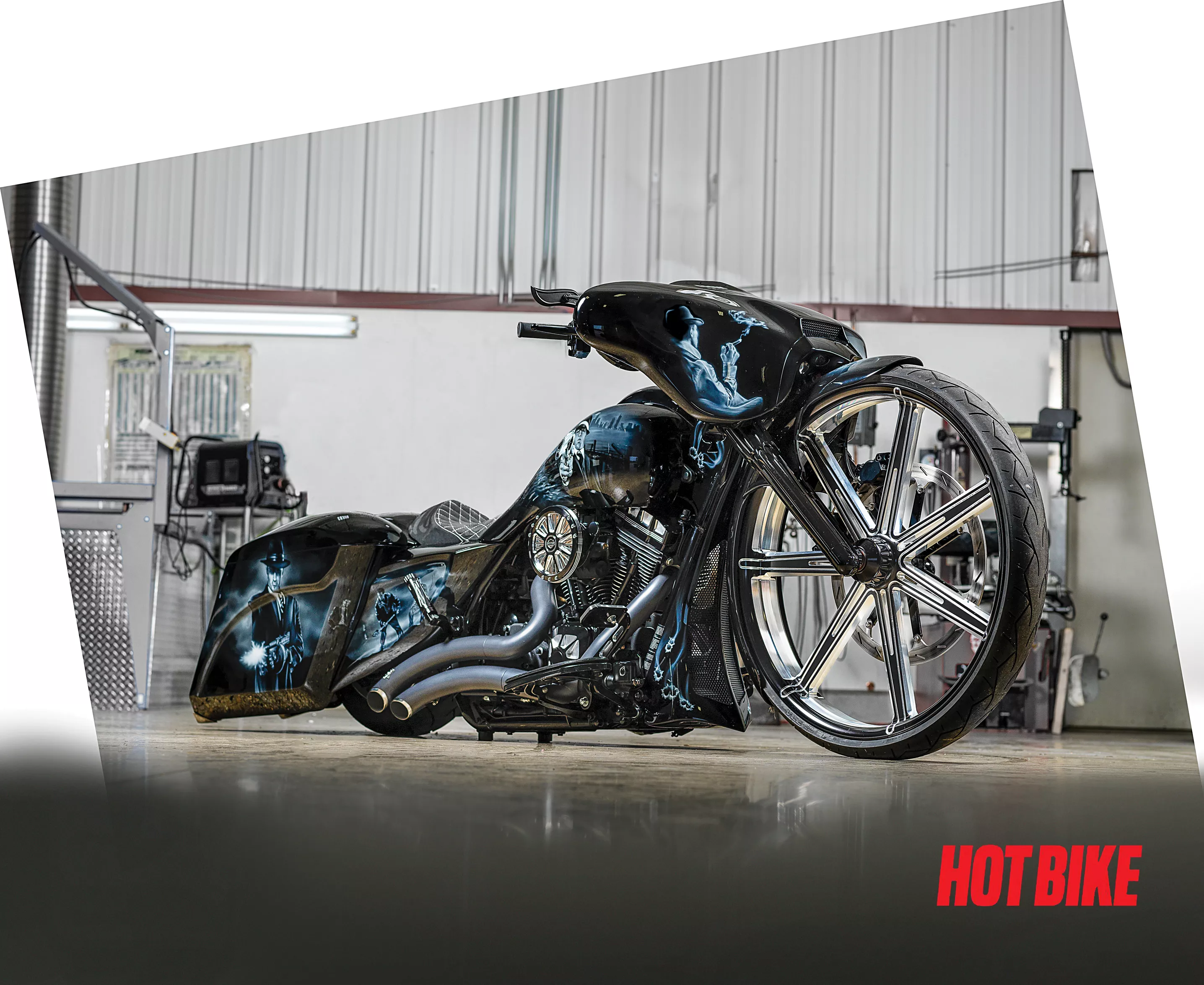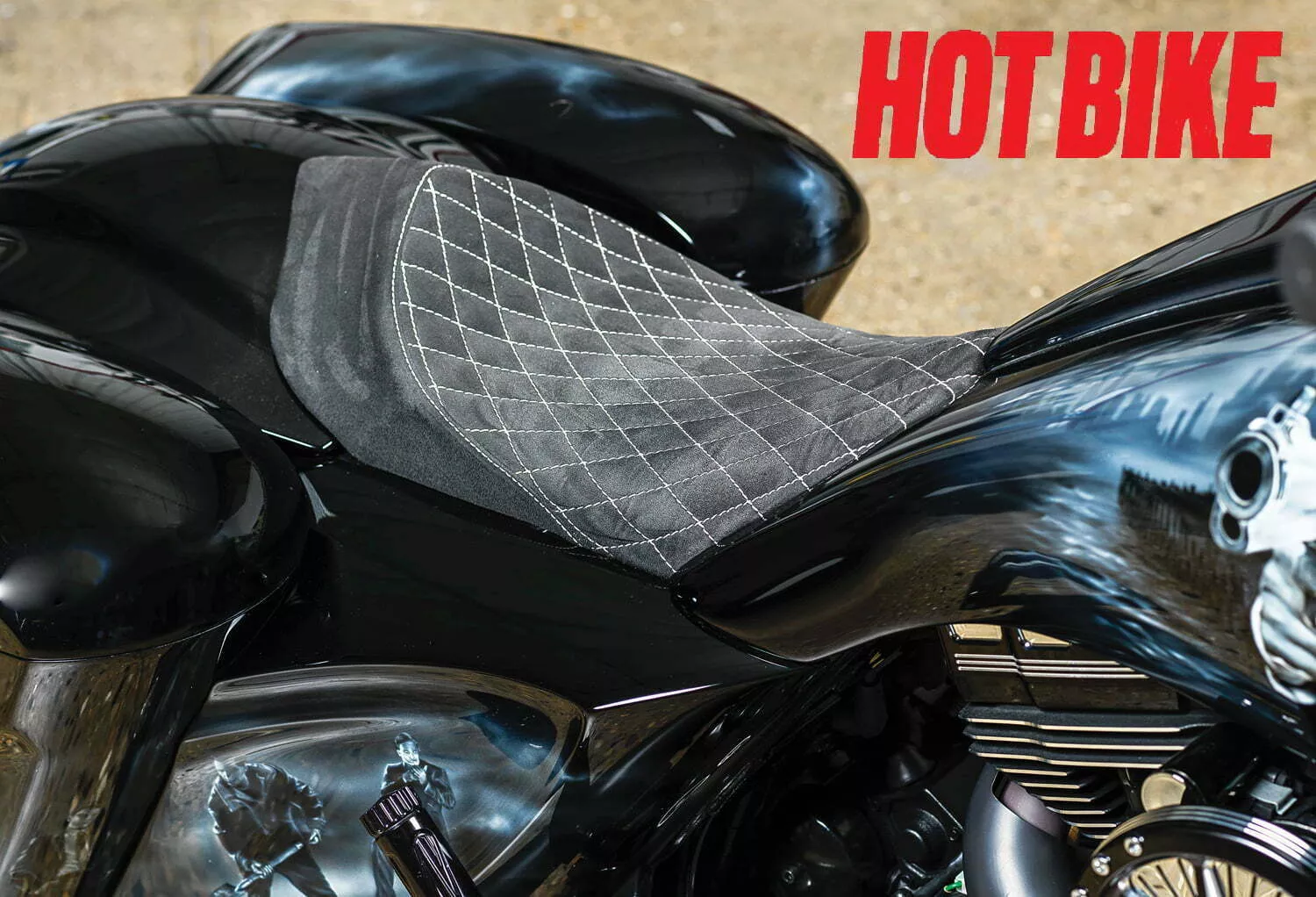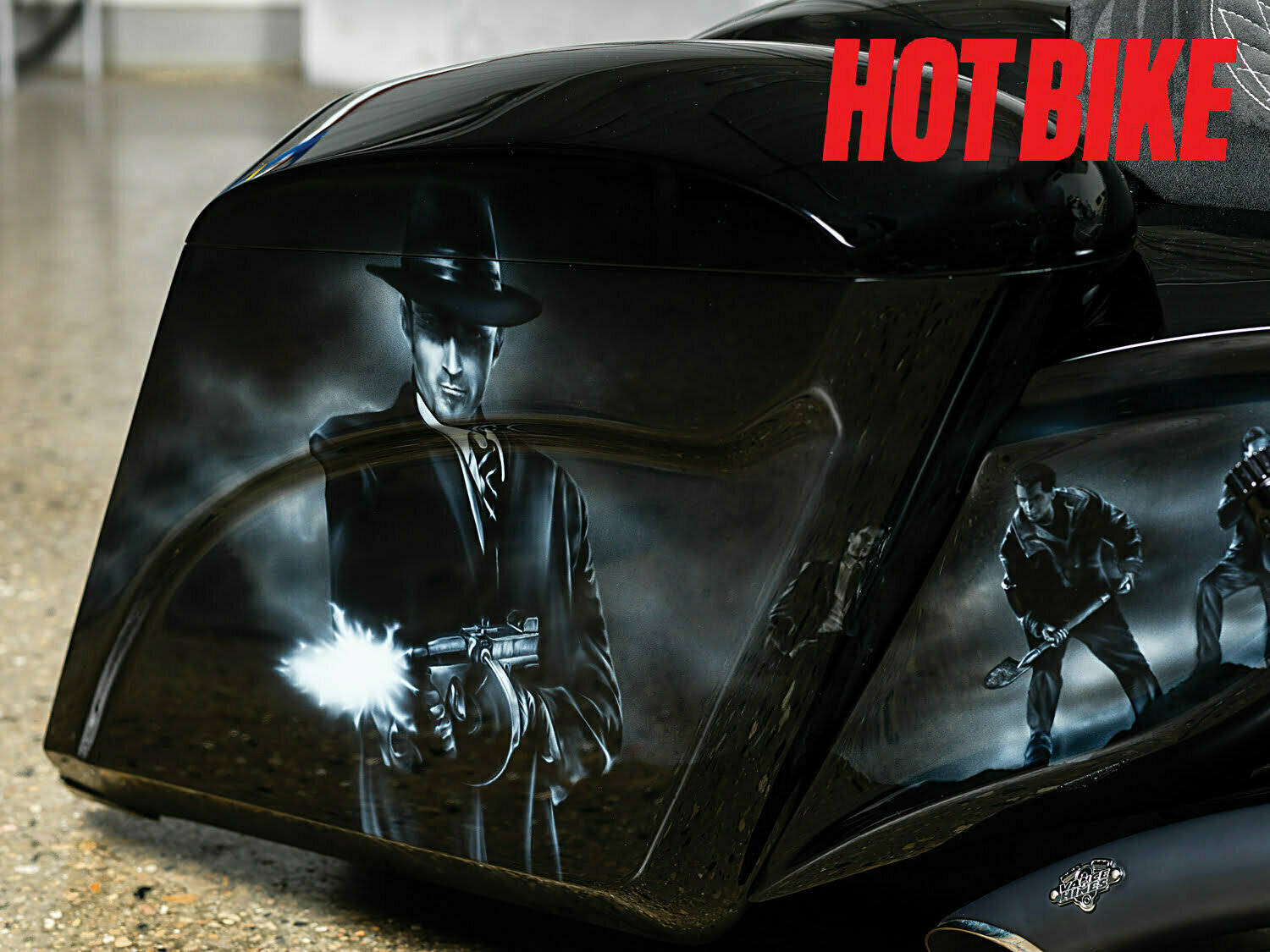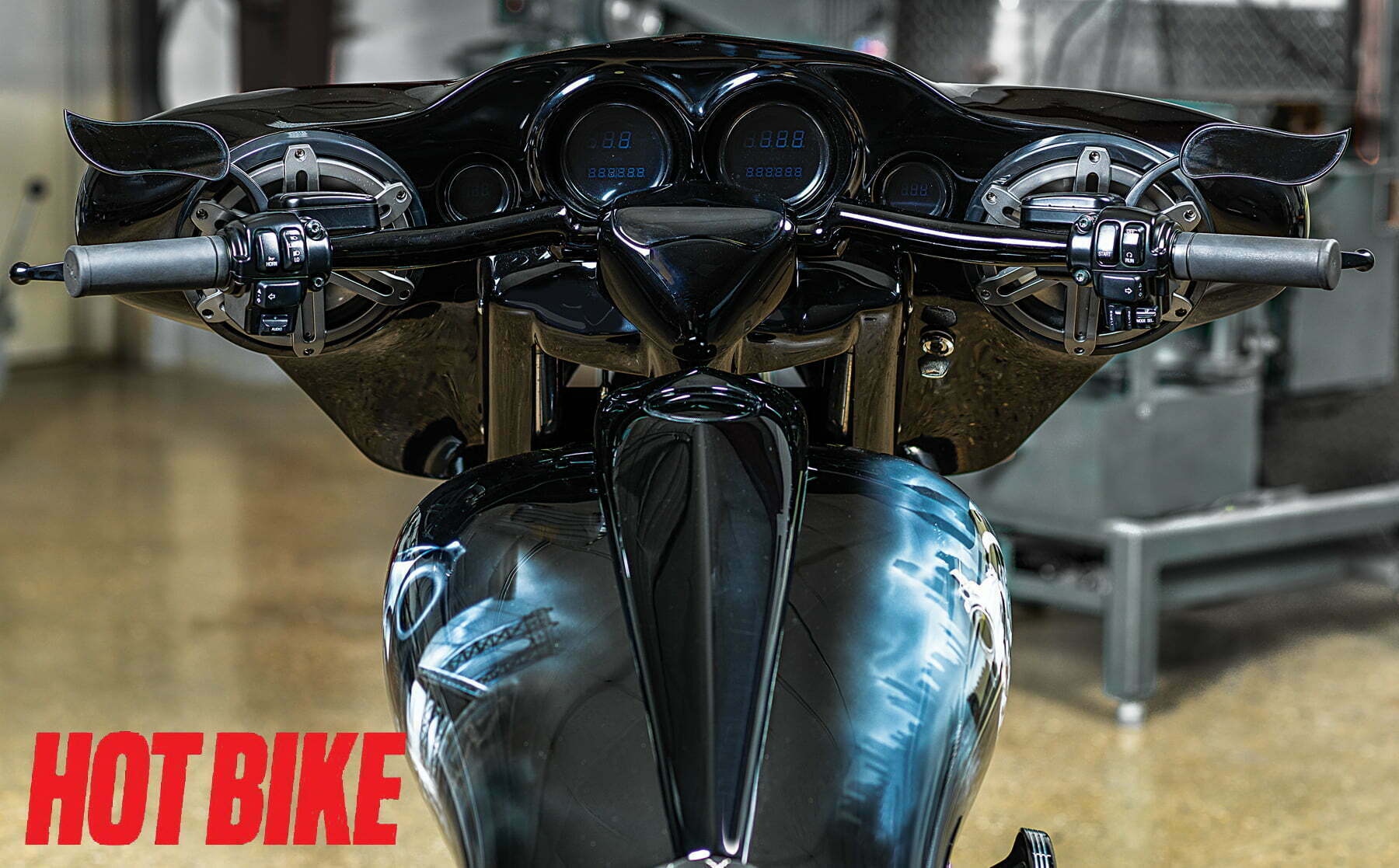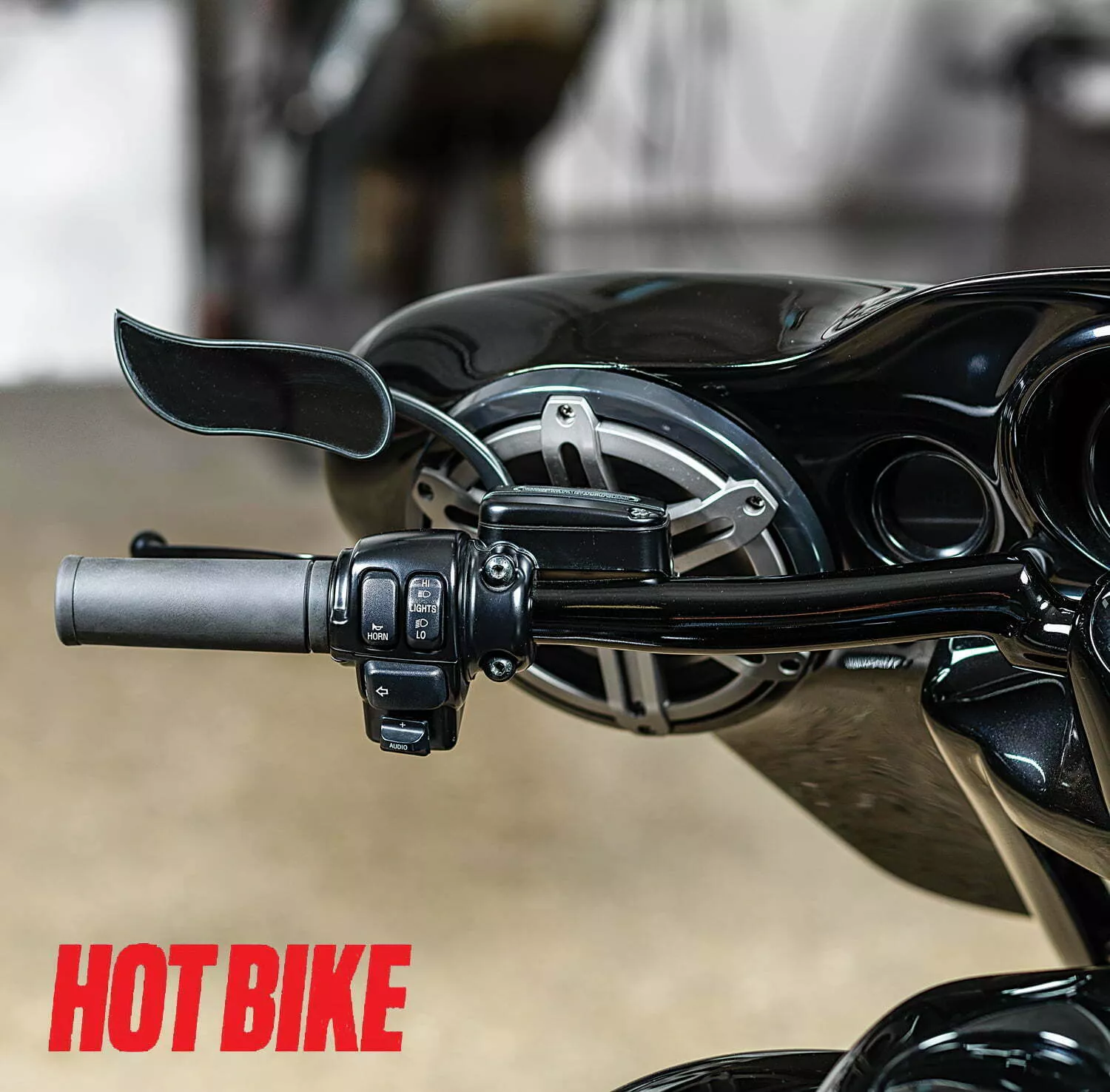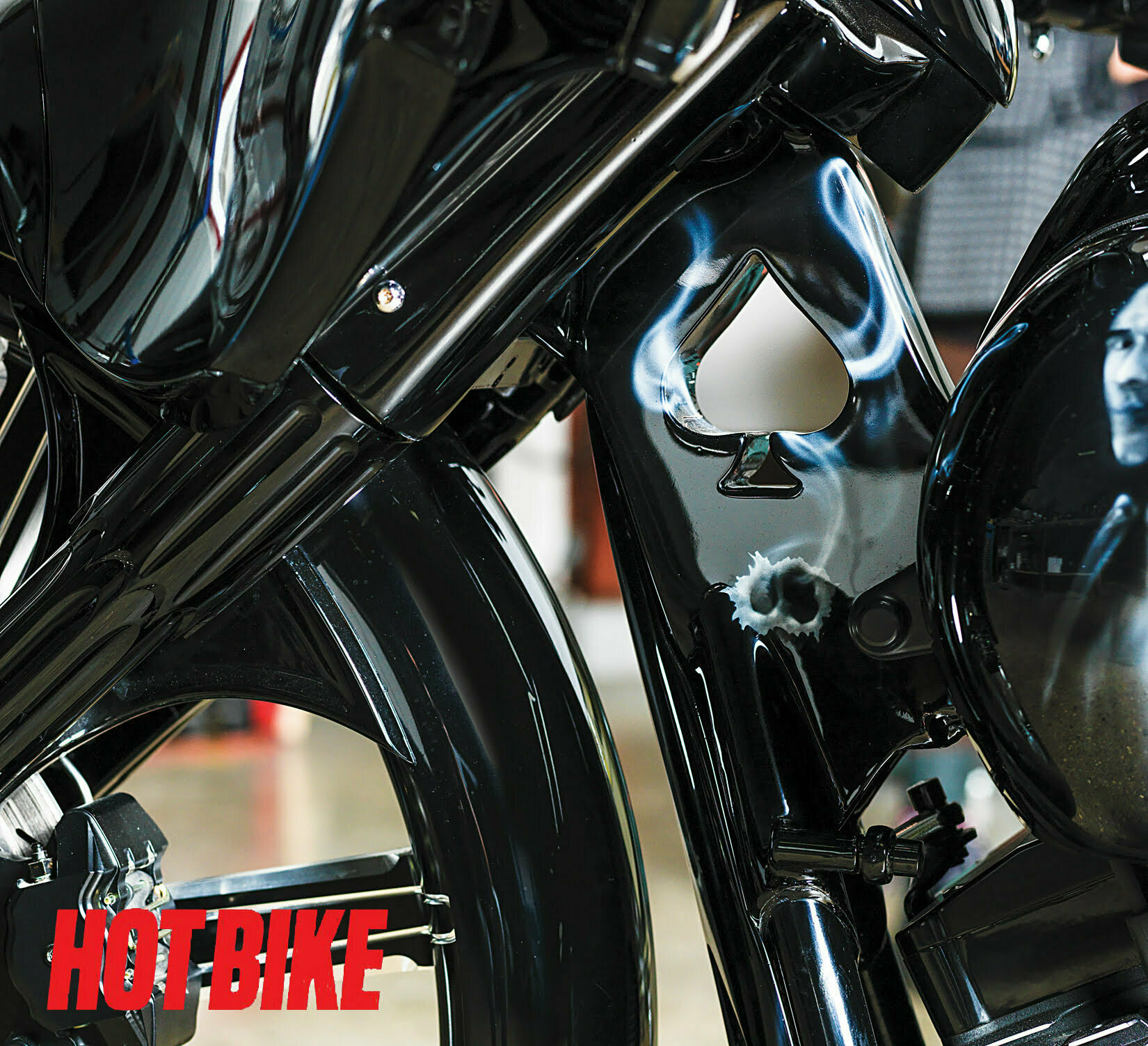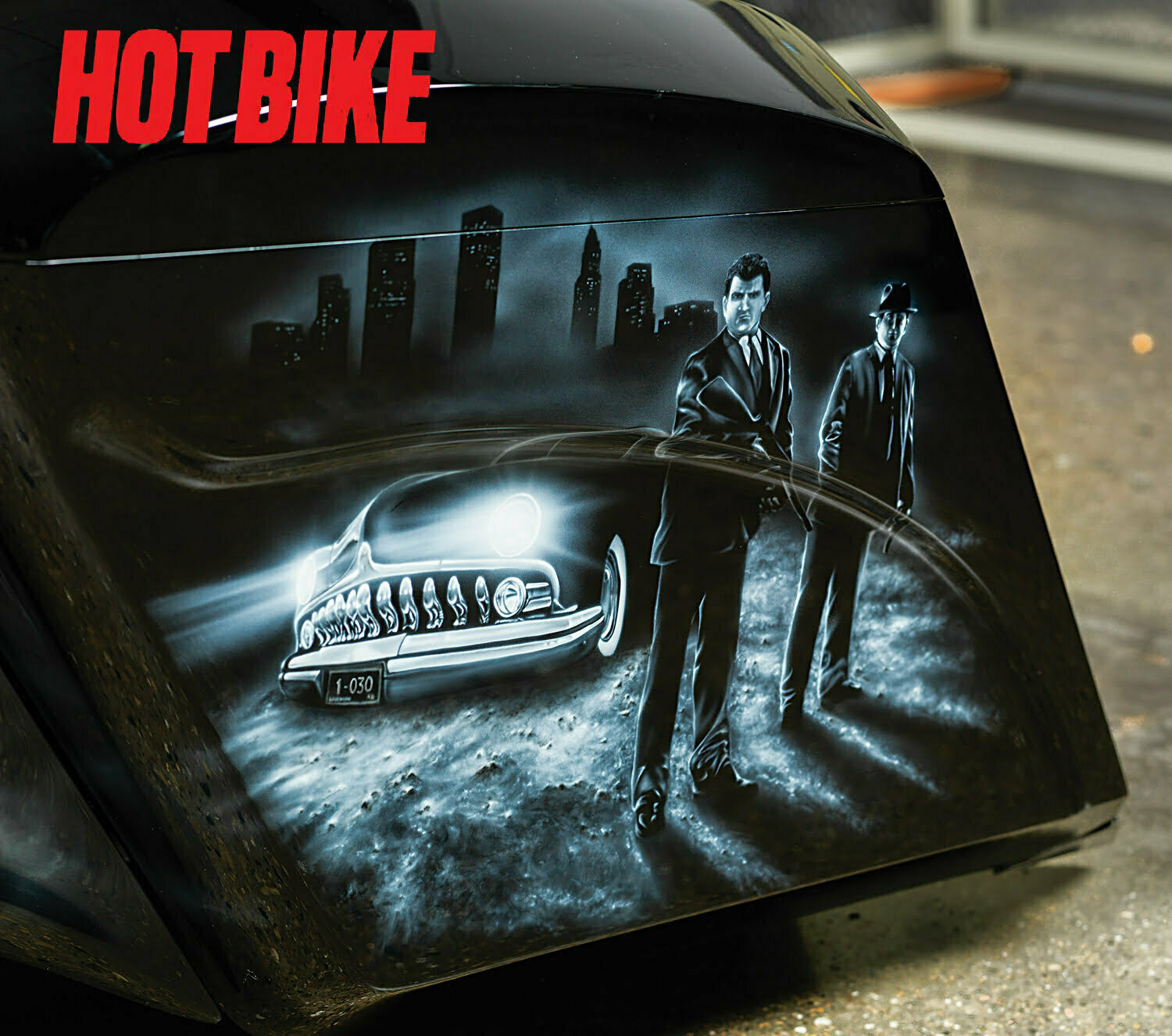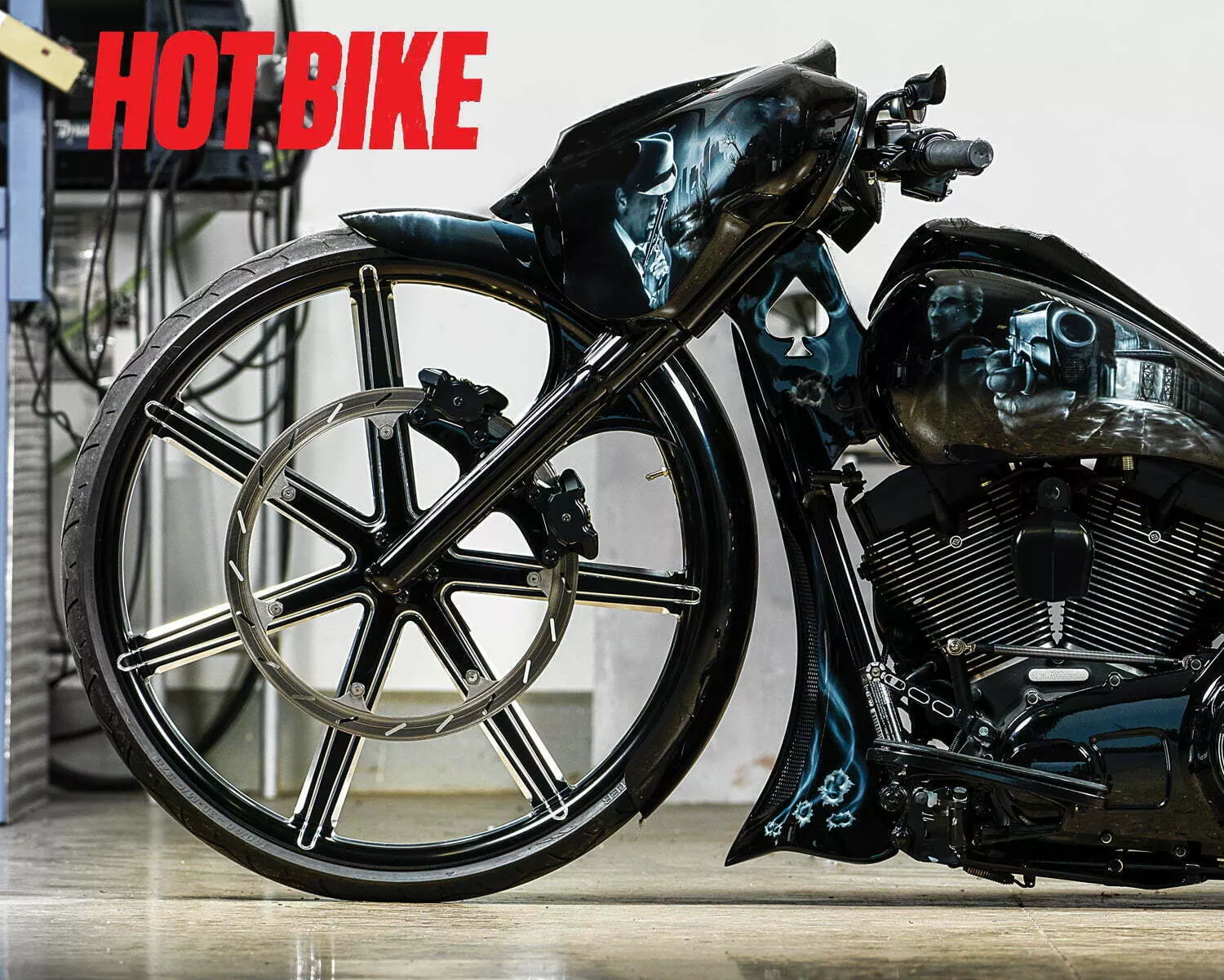 Look, I'm on my grind, cousin. Ain't got time for frontin'. Sensitive thugs, y'all need hugs.
Jay Z's "Heart of the City" off his classic opus The Blueprint depicts street life through hustling, making money, and the envy that ensues. You may or may not listen to Hov, but the precepts are universal, especially espoused with the prototypical gangster narrative he so often extrapolates upon. This particular ditty was the main theme backgrounding trailers and commercials for 2007's crime drama American Gangster starring Denzel Washington. These principles are so universal, in fact, that we are reminded of them when looking at Ballistic Cycles' own gangster opus.
"We have some curvy windy roads in Wisconsin, and we like to ride hard and fast," Ballistic co-owner Tim McNamer asserts. "This bike was built to handle any road condition and style."
The Blue Mounds, Wisconsin, outfit built just that—not just some "sensitive thug" show bike that one would be nervous to roll out on the mean streets but a Street Glide assembled with the rake and trail to ensure a safe, stable ride despite rocking a 30-inch front wheel. At the crux of Ballistic's engineering is its new front-end strut system that incorporates the wheel spacer, fender mount, and brake mount all in one piece.
"That piece right there has basically changed the way the 30 rides," Tim informs us. "It totally stabilizes the front end. It went from 2 square inches of mounting surface of your fender to 24 inches, which makes a huge difference on a 30. We're pretty proud of it."
Known more for its Road Glides, Ballistic went in on this Street Glide to create something stubby and dirt bike inspired. "My brother, Mike, is really into dirt bikes, so we wanted to have that racy feel to it where you'd feel like jumping off real quick to hit a jump. We actually took this bike on our dirt bike track here at the shop. It's just something you need to see: a 30-inch bagger going off some jumps."
Putting together this bike's lowrider gangster look was another process that was anything but typical. You'll notice the Glide's "tattoo neck," aesthetically designed with a spade cutout for its criminal look yet still functional with all wiring still routed internally. Tim tells us that rather than paint the neck, they wanted to do something different.
Speaking of paint, rather than your standard "sent the tins out for color" move, Ballistic flew in painter Jordan Howie, of Cypress Customs in Jackson, Mississippi, to bring the gangster theme to life. It was necessary to fly Jordan in to get the artwork done in time for Sturgis.
"He was here seven, eight days," Tim recalls. "He stayed right here at the shop, and as long as we kept him primed with food and Red Bulls, Jordan was nonstop."
The crime scenes tattooed across the Glide aren't excerpts from any specific movies you've seen; they're murals that Jordan came up with on his own. Tim didn't want to do anything that's been done before, so he left it to his painter to dream up the dark suits, fedoras, cigars, Tommy guns, revolvers, and city skylines. Ballistic's gangster tourer packs heat.
The fairing is another point of pride for Tim. By modifying its fairings, Ballistic is typically able to drop them 7 or 8 inches and lighten them to less than 20 pounds. Whereas Tim sees other shops sticking to short necks to make their bikes work, Ballistic combined a short neck with its modified fairing to pull off the very cool look of its gangster Glide.
These innovations keep Ballistic ahead of the curve. Tim expects the industry to follow Ballistic's lead, specifically its geometry and front strut innovations. He thinks other shops will move away from laying frame because, as he puts it, "When the bikes are aired down, they look cool, but when they jack them all up, they look stupid. We wanted to build a bike that looked good rolling down the highway or sitting down slammed."
Both the new front-end strut and the fairing, as well as the rest of the Ballistic parts used to create this tourer, are available now from Ballistic Cycles' website.