Flashy chrome, crazy customization, new-tech engineering and old-school horsepower will all be on display at the Sturgis Buffalo Chip in August when seven distinct bike shows make the venue the "Bike Show Capital of the World."Participants in most shows have the opportunity to win prizes ranging from cold, hard cash and custom trophies to a full feature in a national magazine. Find more information here.
Shows slated at the Buffalo Chip in 2017 include:
Saturday, Aug. 5 – Friday, Aug. 11
2017 Motorcycles as Art exhibit, Old Iron/Young Blood; Motorcycles and the Next-Gen
Buffalo Chip Events Center near East Gate
Open and Free to the Public
Curated by famed motorcycle photographer, Michael Lichter, forty builders under 36 years of age have accepted the challenge to build a custom motorcycle masterpiece especially for the 2017 exhibit. Each bike will be displayed atop an elevated pedestal and lit with theater lights to better give guests an open view from every angle. In addition, 14 two-dimensional artists will present their work on the gallery walls alongside a display of artist-decorated Biltwell helmets.
Sunday, Aug. 6
FXR Show and Dyna Mixer
Buffalo Chip Free-Access CrossRoads
Registrations starts 9:30 a.m., show starts at 11 a.m., awards 3 p.m.
Free Entry
The interactive FXR Show and Dyna Mixer encourages bikers to swap stories and share advice. All donations and proceeds from event shirts and raffle tickets go directly to LifeScape of SD, formerly known as Children's Care Hospital and School of South Dakota.
Tuesday, Aug. 8
Sportster Showdown
Buffalo Chip Gardens, near the east gate
Registrations 1pm, Awards 5 p.m.
Free to enter and attend
Conceived by the Sportster fanatics at Led Sled Customs and Biltwell, the Sportster Showdown is a communal event celebrating the history, culture and diversity of one of the coolest bikes in existence. The Best of Show winner and bike will be celebrated on the Wolfman Jack Main Stage.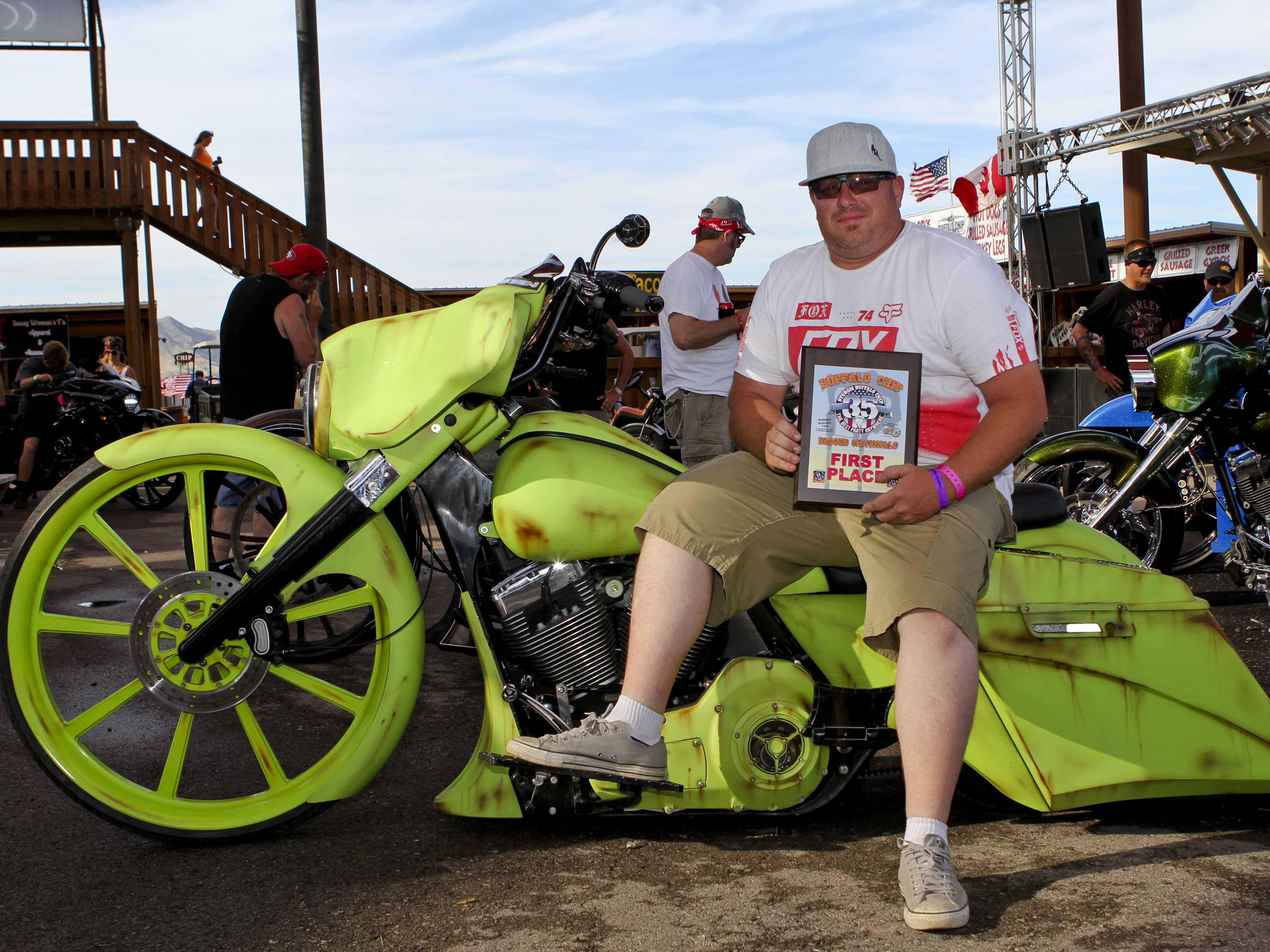 Thursday, Aug. 10
Rat's Hole Bike Show & Black Hills Bagger Showdown
Free-access CrossRoads in front of the Big Engine
Registration 10 a.m., awards at 5 p.m.
The Granddaddy of all custom motorcycle shows, the Rat's Hole presents an impressive crew of international judges and builders. The show features 16 classes and awards nearly 60 prestigious hand-sculpted trophies to its winners. The Buffalo Chip will be announcing more entertainment in the coming weeks. Those interested can get more information and purchase passes at BuffaloChip.com.