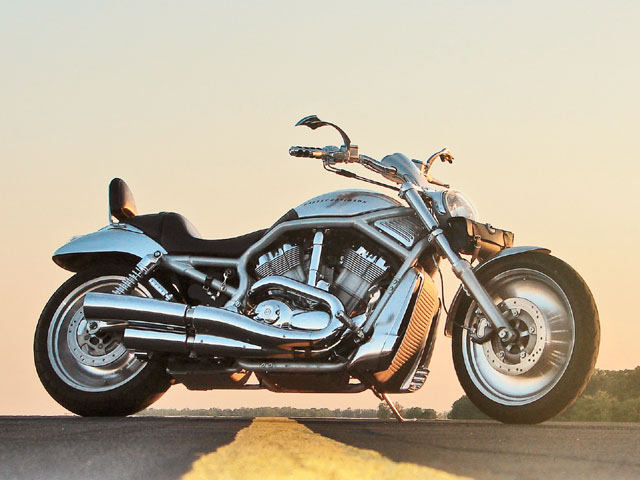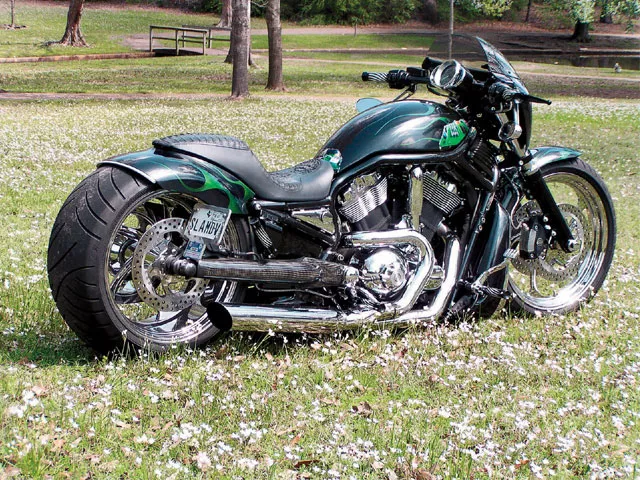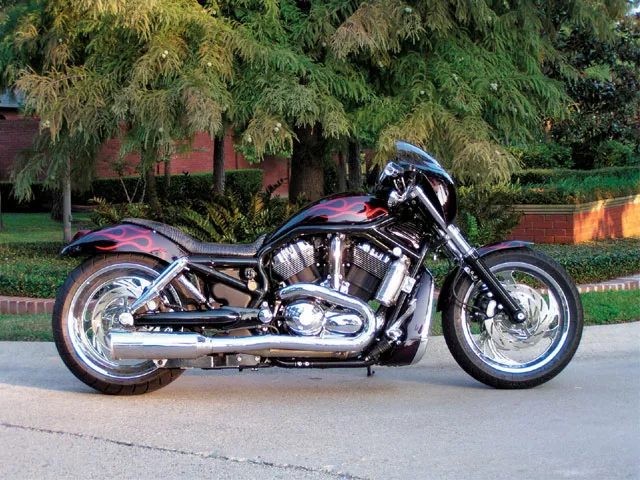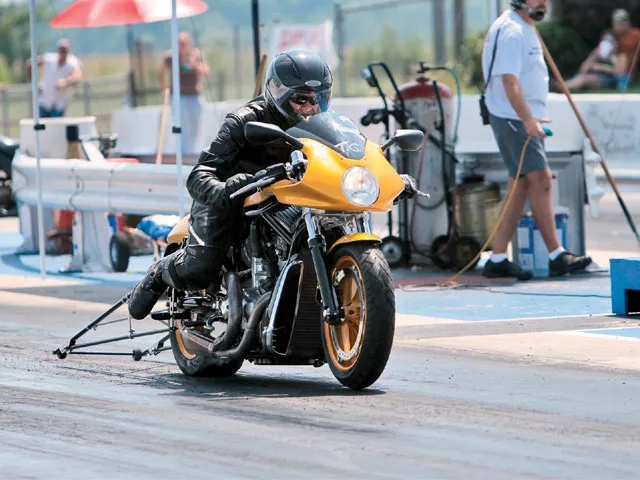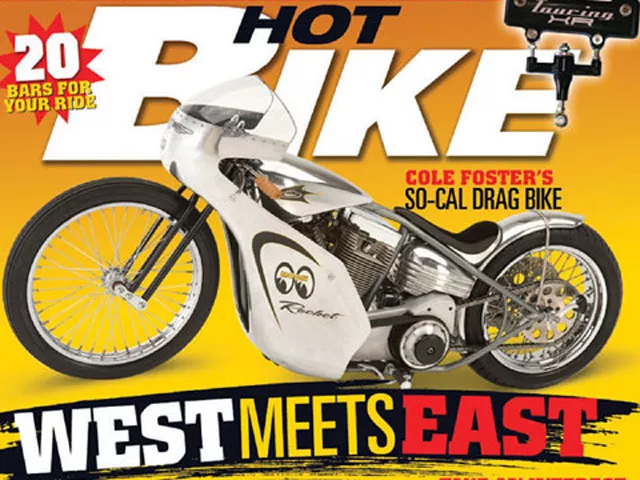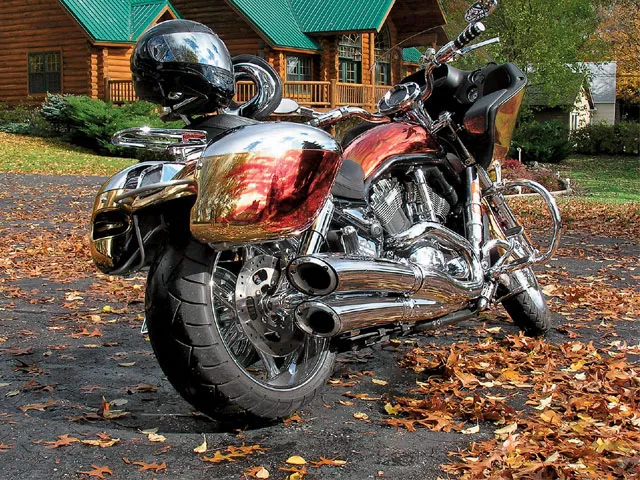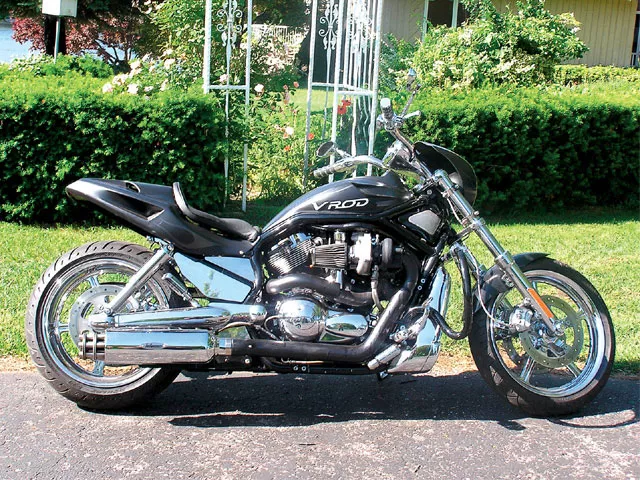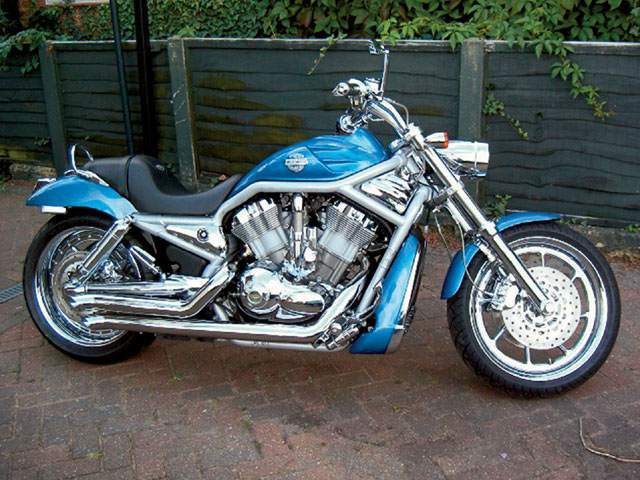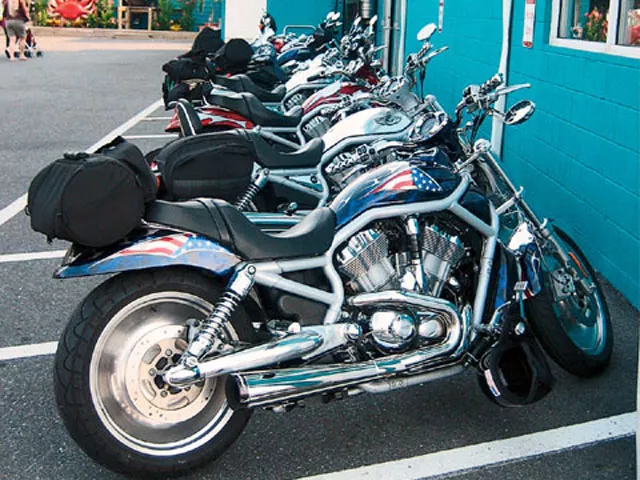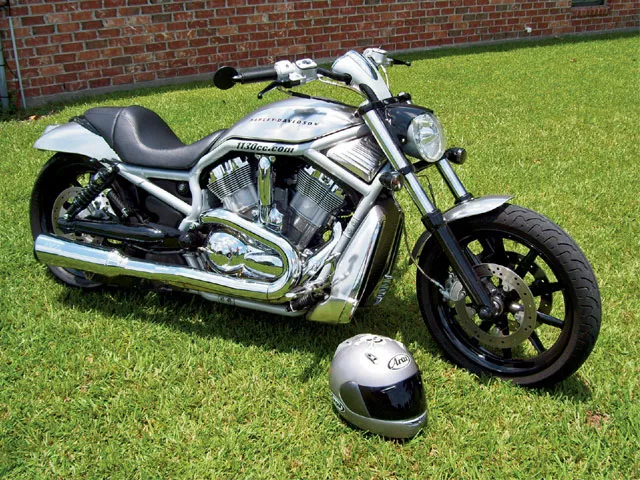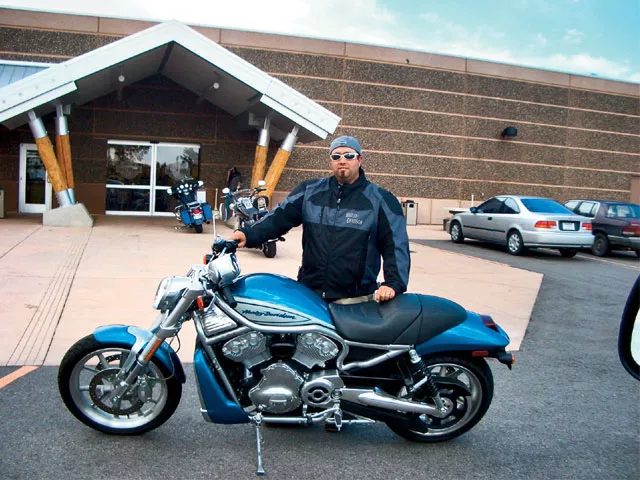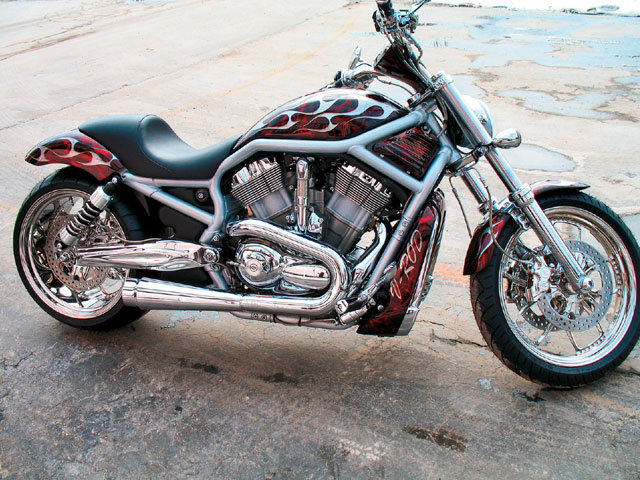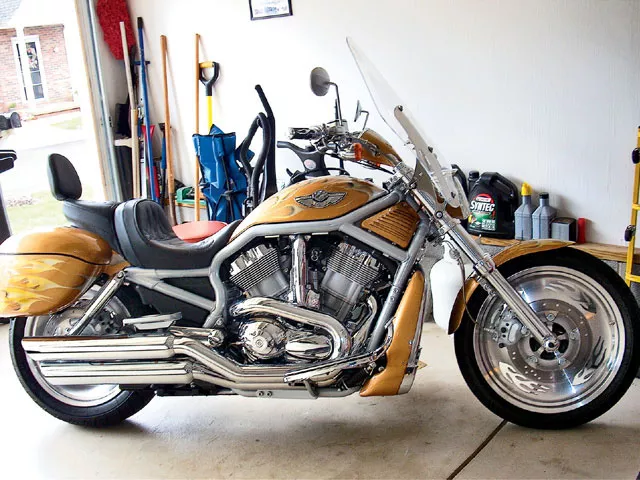 Do you have a comment, question, complaint, or something you need to get off your chest? Then write us at: Speak Up, HOT BIKE, 2570 E. Cerritos Ave., Anaheim, CA 92806, or drop us a line at [email protected].
Hey Hot Bike,
I'm a member of a V-Rod forum (www.1130cc.com) and I read a post about a member who read HOT BIKE magazine and noticed a question about why there are no pictures of V-Rods in your magazine, and I guess the response was for V-Rodders to send pictures. So I . gured I would give it a shot. I've had a few custom bikes and a few stock air-cooled Harleys in the past and I have never loved a bike more than my 2002 VRSCA! I've attached a couple of pictures of my '02; I actually doubt they are good enough pictures to go in a magazine, and my bike is nowhere near custom. I've done the normal stuff to it, grips, pegs, exhaust, chrome, etc.
Victor Garmany
Via E-Mail
Victor,
Thanks for sending in the pic of your V-Rod. It appears the Force is strong amongst you www.1130cc.com-ers, because we received quite a few emails from you guys. Here are some more V-Rods that were sent in, enjoy.
What's the deal?
Hey HOT BIKE, cover Vol.40, No.3 says Cole Foster's So-Cal Drag Bike and Dave Perewtiz's Boston Brawler. Cole's not from So-Cal and Dave's shop is in Bridgewater, not Boston. What's up with that?
Zack
Via E-mail
Hey Zack,
You pay attention to details; you must have been a better student than we were. The So-Cal thing on Cole's Moon Rocket bike (www.salinasboys.com) came from the Mooneyes Co. sponsorship logos on the bike; there was a caption explaining this but due to space it was cut from the layout. Mooneyes is a well-known drag racing/street rod company based out of Southern Cal, check 'em out (www.mooneyesusa. com). As for Dave (www.perewitz.com) and the Boston reference, well, that was just a mistake on our part. In the mix of throwing cover lines around, "Boston Brawler" popped up, and even though we know Dave's shop is in Bridgewater, MA, about 25 miles south of Boston, the correction slipped through the cracks. Sorry, Dave-if it caused any strife around town, we all know you love Bridgewater.
Roger Kolkema has taken his '05 V-Rod through seven different looks, ranging from bagger to dragster. Here's the bike with some chrome and gold plating and red flames. It also sports a Road Glide fairing and a set of saddlebags.
Here's the bike stripped down, blacked out, and lightened up with some carbon fiber parts. It's also been bored out to 1430cc. Roger added a turbo with a little bit of NOS where the bike spit out 193 hp and 128 lb-ft of torque.
This is Kevin Rackley's '04 V-Rod, built as a tribute to the Super Sport muscle cars of the past. Kevin says his SS V-Rod has won 16 first place trophies and four Best of Show trophies. Well done, Kevin!
Editor's Note: OK, so the V-Rod owners spoke up and showed us their bikes. Now it's time for the Dyna and Sporty crowd to step up and hit their respective websites/ online forums and get your members to send in the pics of their bikes. E-mail us hi-res images and some info about your bike to [email protected].