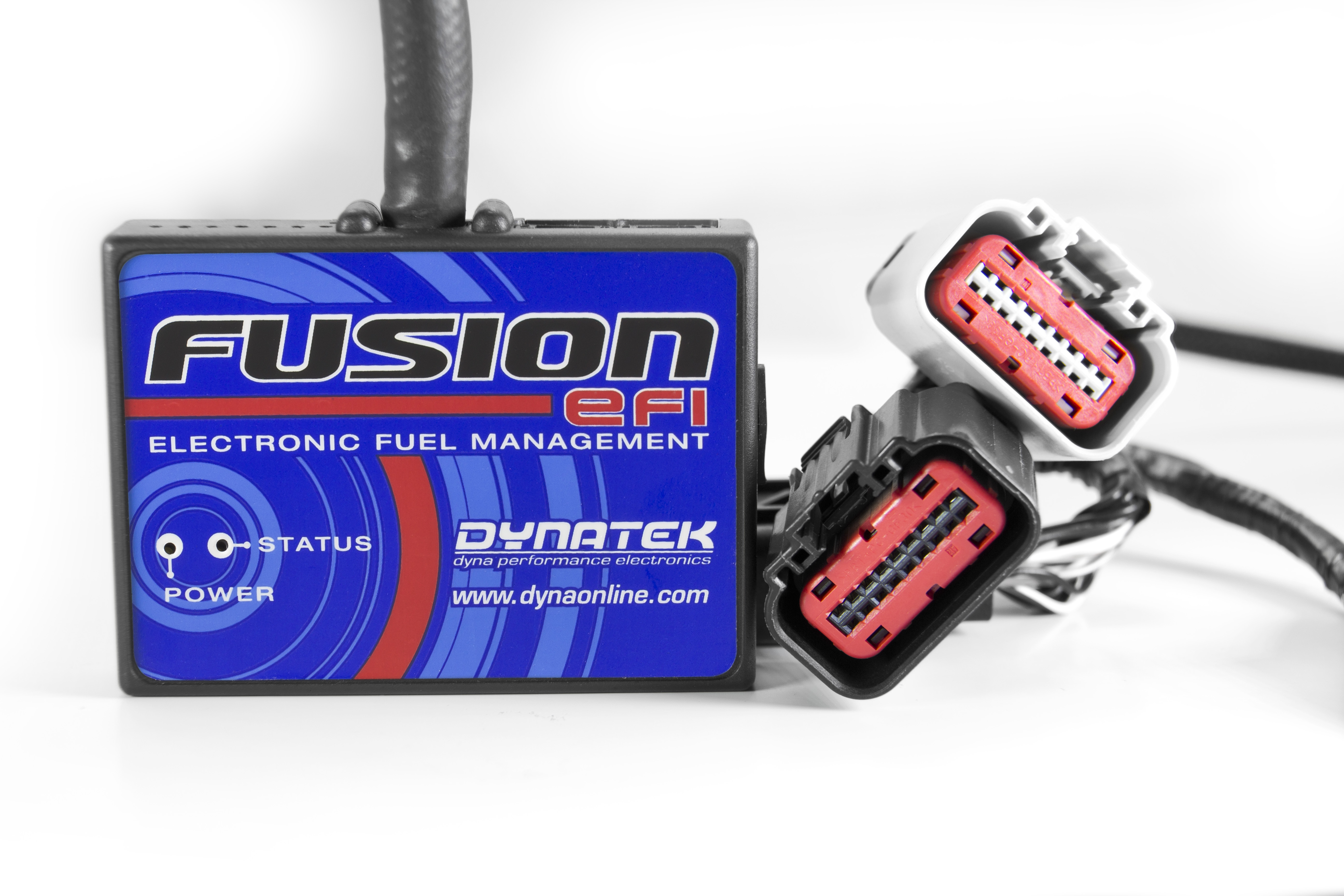 The Fusion EFI is Dynatek's latest product and provides the fuel and ignition adjustments customers demand at an affordable price. Fusion EFI maps fuel and ignition for individual cylinders and gear position. It adjust "warm up" fuel settings, uses the accelerator pump utility, switches between two maps on the fly, and more. The Fusion EFI uses engine RPM and throttle position inputs to base adjustments on and additional inputs can be used, such as manifold pressure or temperature. The Fusion EFI is available for most fuel injected Harley-Davidson models and comes standard with fuel and ignition control.
For more information on Dynatek's products call them at (800) 928-3962 or visit their website, dynaonline.com
Follow Hot Bike magazine's Tales from the Dyno to see a lot of these performance parts we talk about in action.