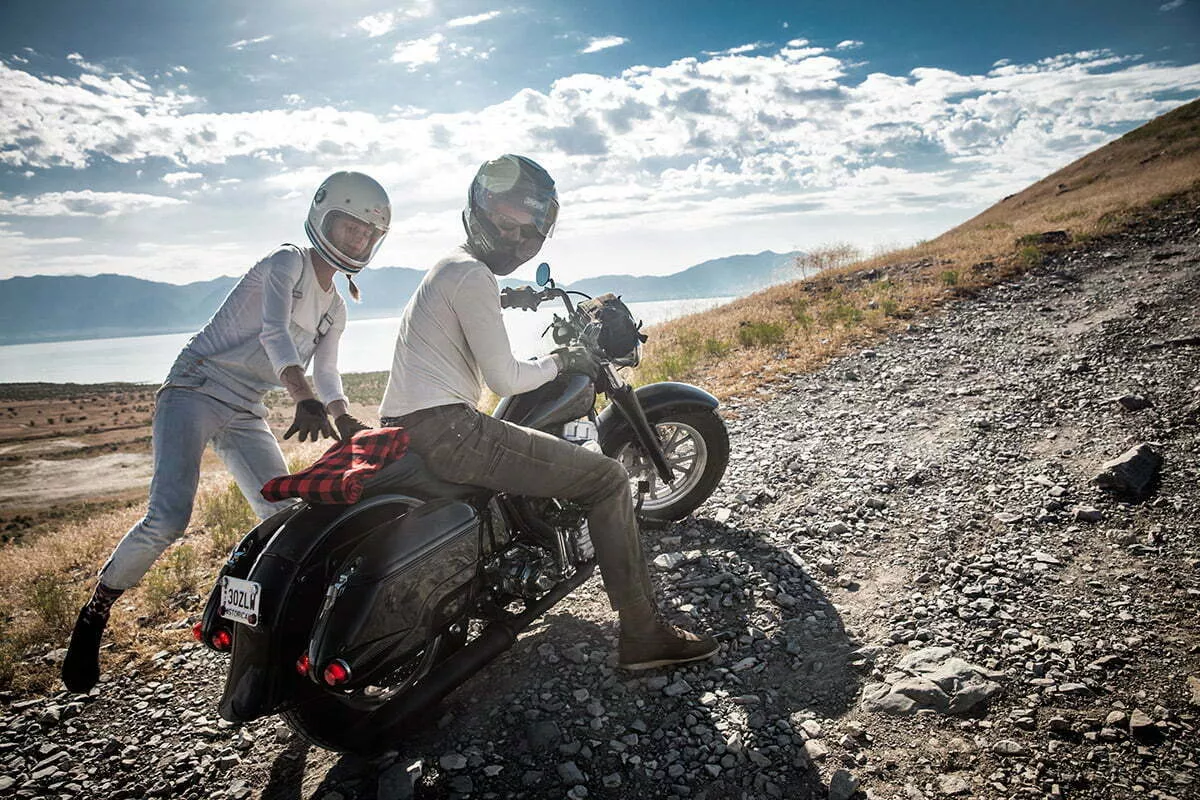 When S&S asked me if we wanted to build a custom bike around one of their power plants I didn't even have to think about it. It was an idea they dreamed up along with Drag Specialties, and they offered another motor to Biltwell for the same purpose and supported the build with an array of parts from their catalogs. S&S offered us a motor of our choice, and a short time later a brand new 93" S&S Panhead motor showed up at Lowbrow Customs. Unpacking a spotless, dialed motor ouf of a box is a great feeling! The plan formulated itself almost autonomously. The reliability, quality and power that the S&S P-motor offered should be paired with drivetrain, chassis and suspension to match. The idea to ride the finished bike to Born Free in California seemed like a good deadline, and a good test, to see if we would meet our goal.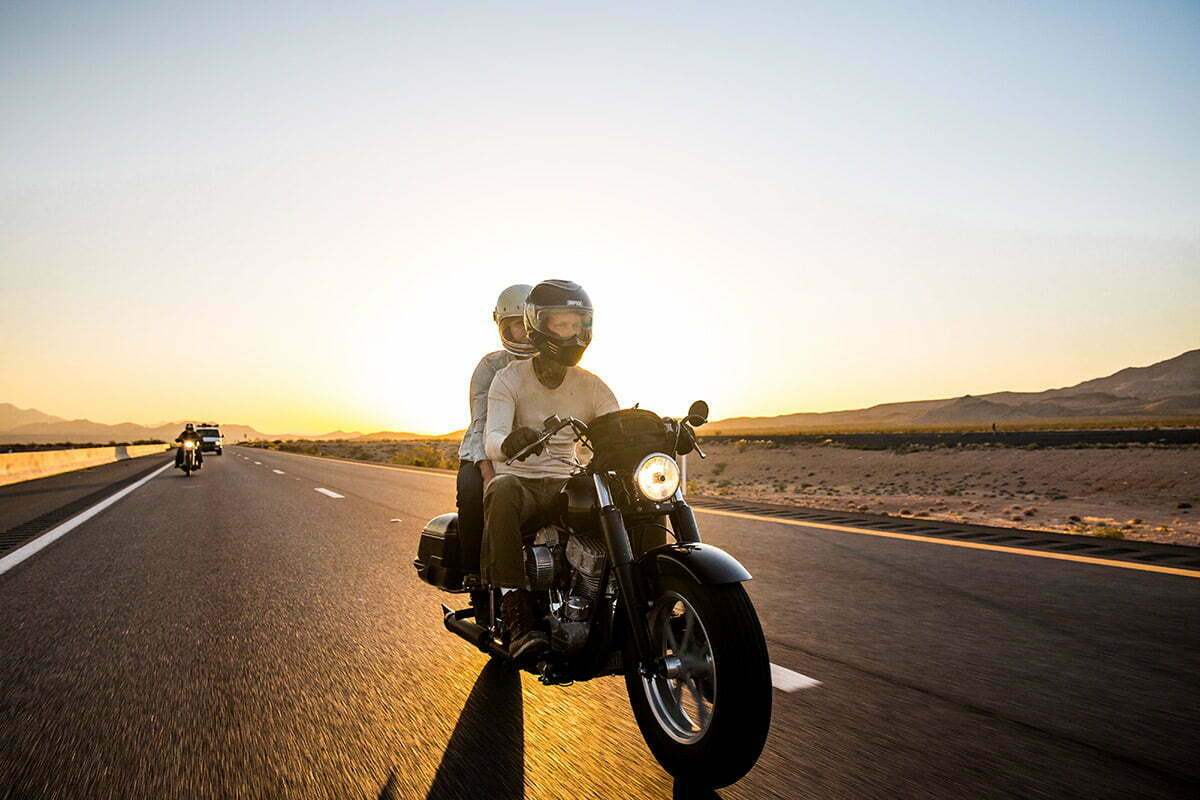 W&W produces the Cannonball MAG-12 wheels, based on the old American Racing 12-spokes. In true German fashion, the fit and finish is perfect, and they offer a series of fitments to allow you to bolt these wheels up to most any Harley, from a mechanical drum or juice drum to disc brake. We went with 16" x 3" both front and rear. I had seen some old Buco bags on my friend JD of Flying Monkey Fabrication's Panhead on El Diablo Run the year before and they really stuck in my head. I loved the look, and ended up finding a pair online that were in perfect shape; seems as if they were probably kicking around on a shelf the last 50 or 60 years.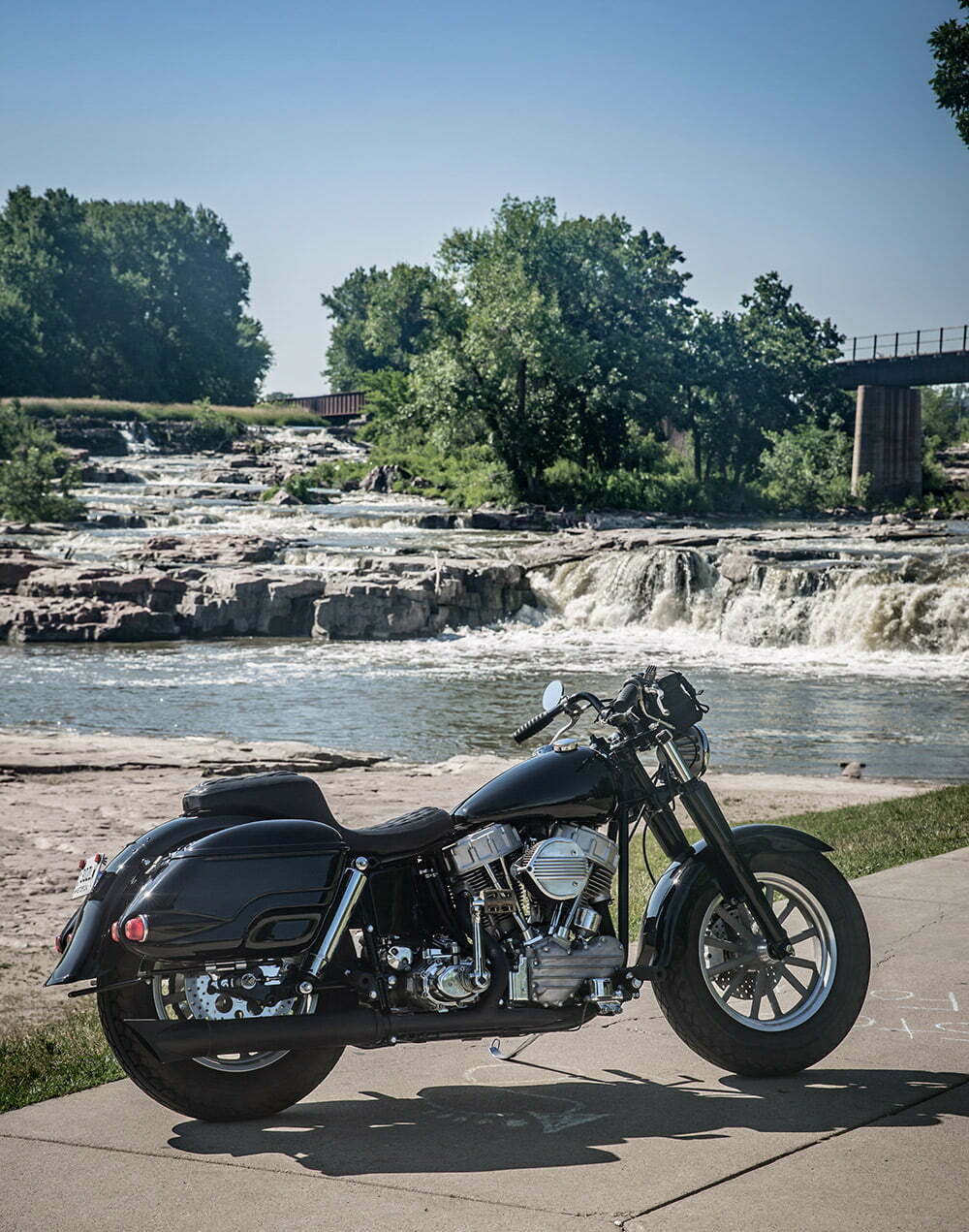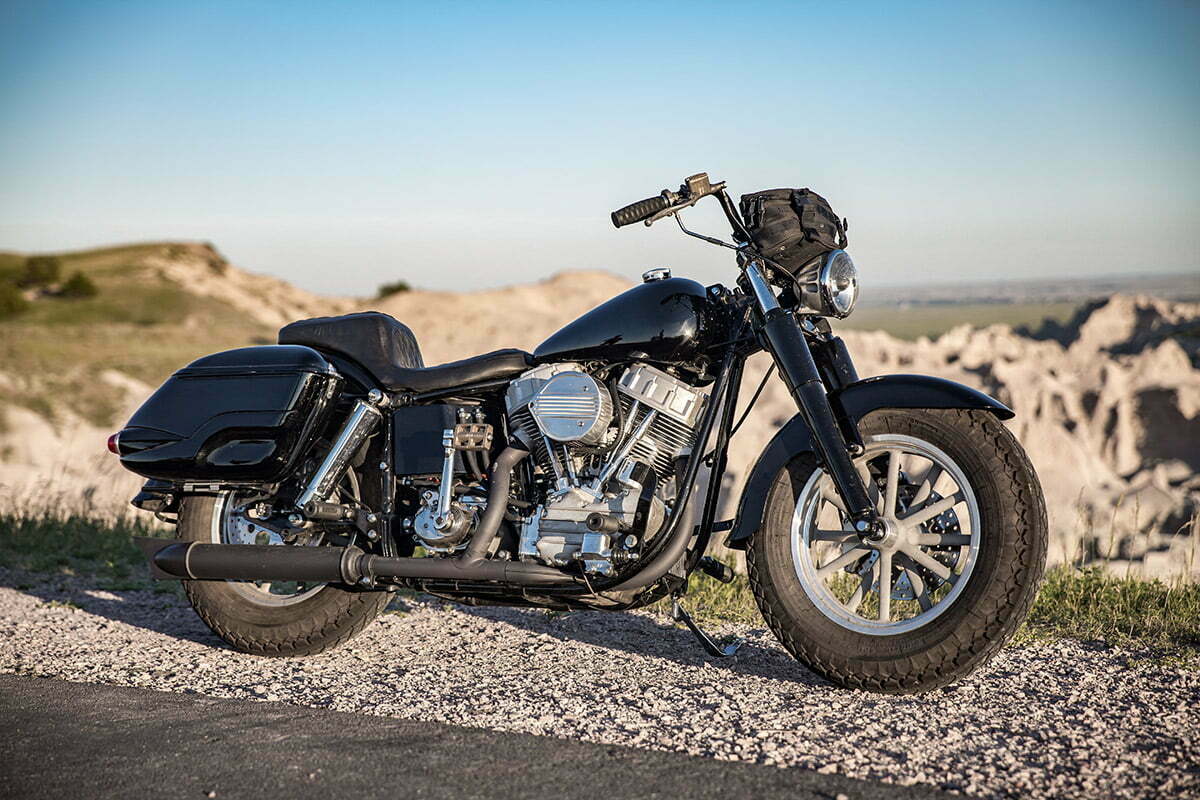 Keeping with the main plan of handling and reliability, a Baker Transmission was at the top of my list and we scored a Baker 6-into-4. Performance Machine Vintage 4-piston Calipers front and rear ensure better stopping power (and looks) than the original banana calipers. A Gasbox bolt-in oil tank replaced the stock battery box and oil tank and cleared the primary and electric start. We also ran a Gasbox top motor mount which houses the starter key switch, and one of their Super E carb support brackets. Biltwell Norman footpegs are rubber coated and soften vibrations for both the rider and passenger, in addition to adding to the classic vibe, akin to the heavy-duty rubber pegs found on vintage Triumphs. Biltwell Thunder Risers hold the 'Pre-Unit' handlebars bent up by Zombie Performance and sport a set of Lowbrow Knurled grips and Kustomtech controls and throttle. The EMD cast headlight bucket matched the engine cases and Custom Cycle Engineering cast pan covers perfectly. A LePera seat pan was covered by Flying Monkey Fabrication in one day, a rush job as we were down to the wire as usual, about to leave cross-country and the bike hadn't even been broken in yet!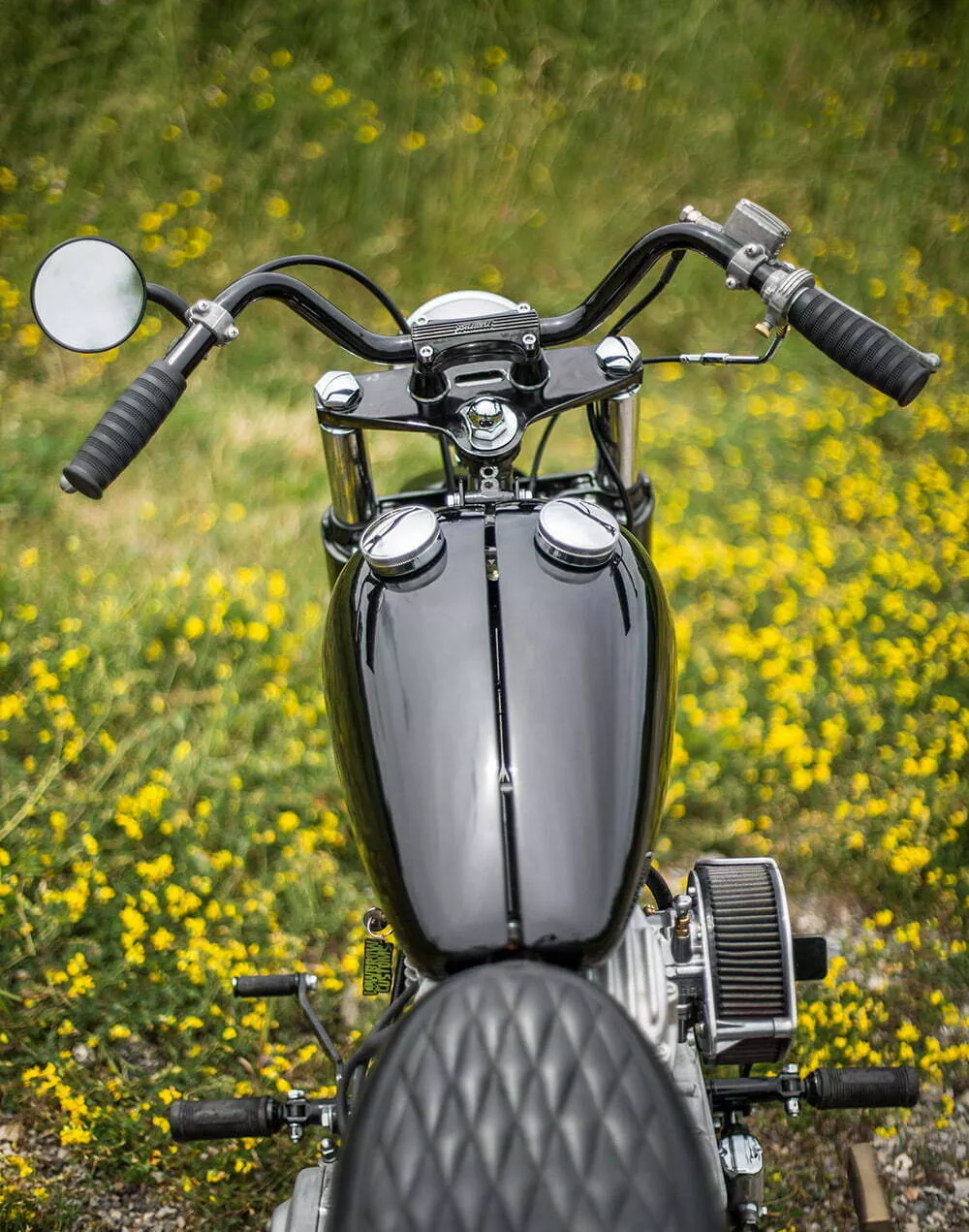 Having eight months to build and break in a bike is great. It gives you plenty of time to not work on it at all until you realize you have to have it done in a month or so. For several months the Pan-American was in the back of my mind and we would discuss ideas and gather the parts, build the roller, loosely mock up some components in place. We moved our shop during this time, after months of construction, adding to the confusion and distractions. As June and our cross-country departure grew close I realized we needed to kick it in gear, and started a mad dash of assembly. Jesse Bassett and Tim Fiorucci at The Gasbox here in Cleveland helped out and nailed out fab work including getting the exhaust to fit just right, modifying H-D saddle bag brackets to work with the Buco bags, and getting the Fatboy front fender dialed in. Ed Vanaman of Ace Powdercoating nailed out the all-black powdercoating and the black ceramic for the exhaust system in just four days, and all of the paint (gas tanks, two fenders, oil tank and Buco bags) in just a week. I jumped on final assembly using Colony Machine hardware everywhere possible. I used chrome hardware on the chassis and stayed with the stock CAD style hardware on the motor and drivetrain.
We were getting on our bikes on a 7 day, 12-state trip from Cleveland, Ohio to Orange, California in four days, and the Pan-American was just finished. The two days before we left I rode it as much as possible, all day long. There were some minor adjustments to cables and the shift linkage, and we had to add some fluid to the front end, but it was otherwise running great. I put a few hundred break-in miles on the bike and then we changed all the fluids. The next morning we hit the road, my wife and I on the Pan-American, and four other friends on an assortment of bikes: a Dyna, a rigid Evo Sportster chopper, a rigid Ironhead Sportster chopper, and another custom Evo Sporty. I found out a few days in that everyone had made a bet of who would break down first. Funny enough, I wasn't in on the bet because they thought it would be me! We made over 3,000 miles trouble-free, changing the fluids at a gas station along the way. The one and only issue I had was a broken kickstand spring. I'll take it! Plans are to ride the Pan-American through all 50 states over the next year or two, and then see where we go from there. It is a bike built for the road, and I intend to take it there.