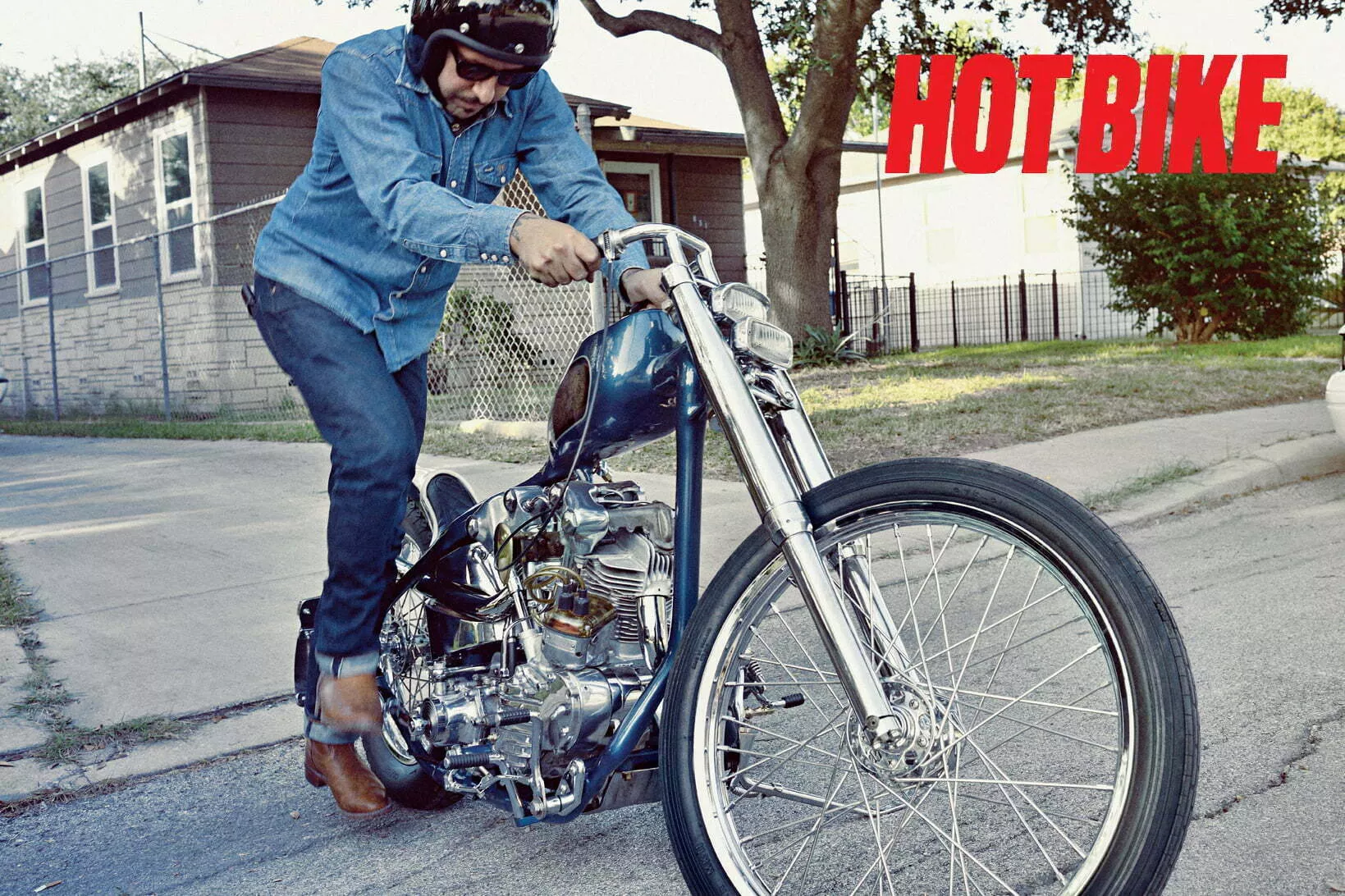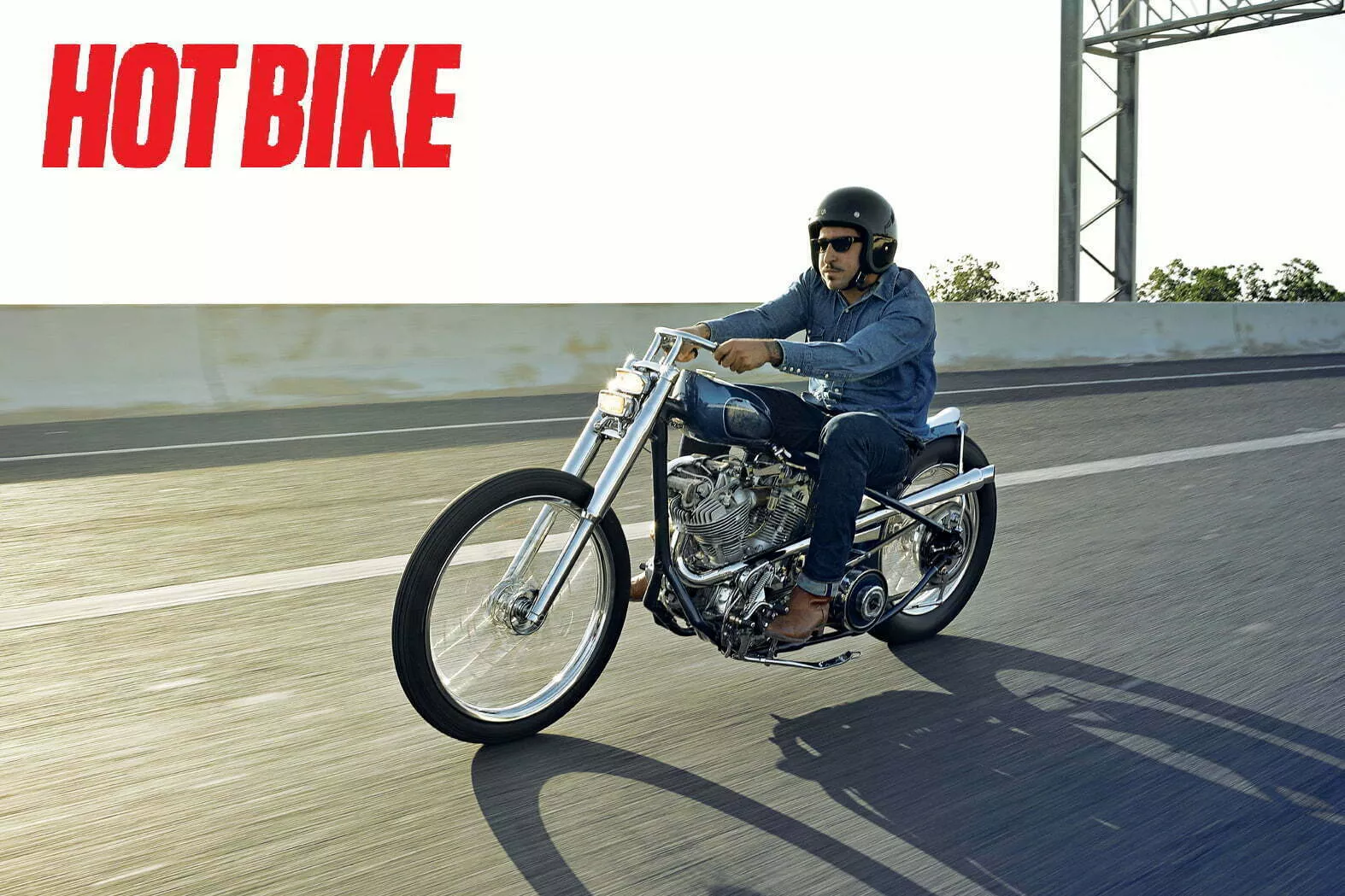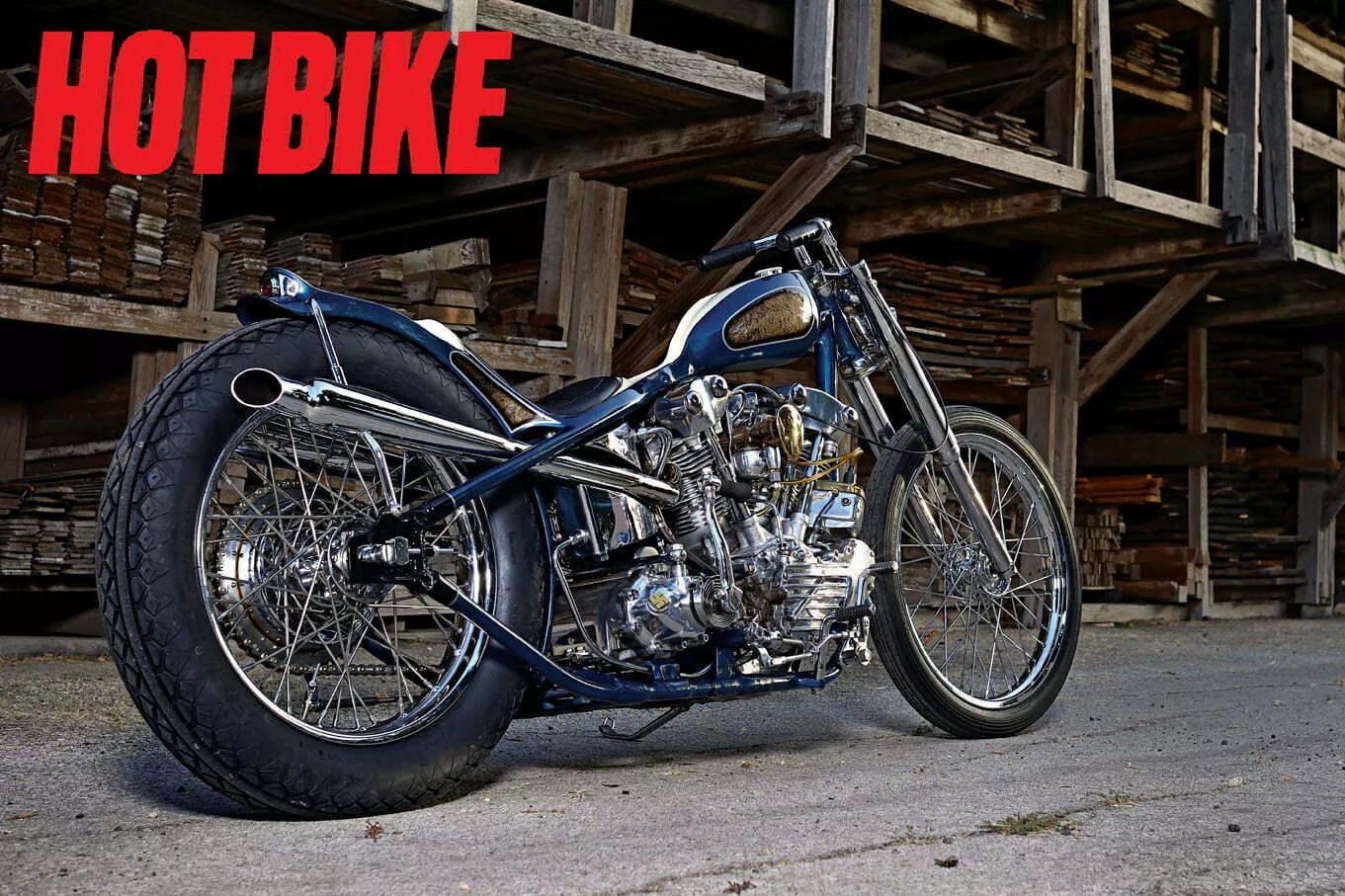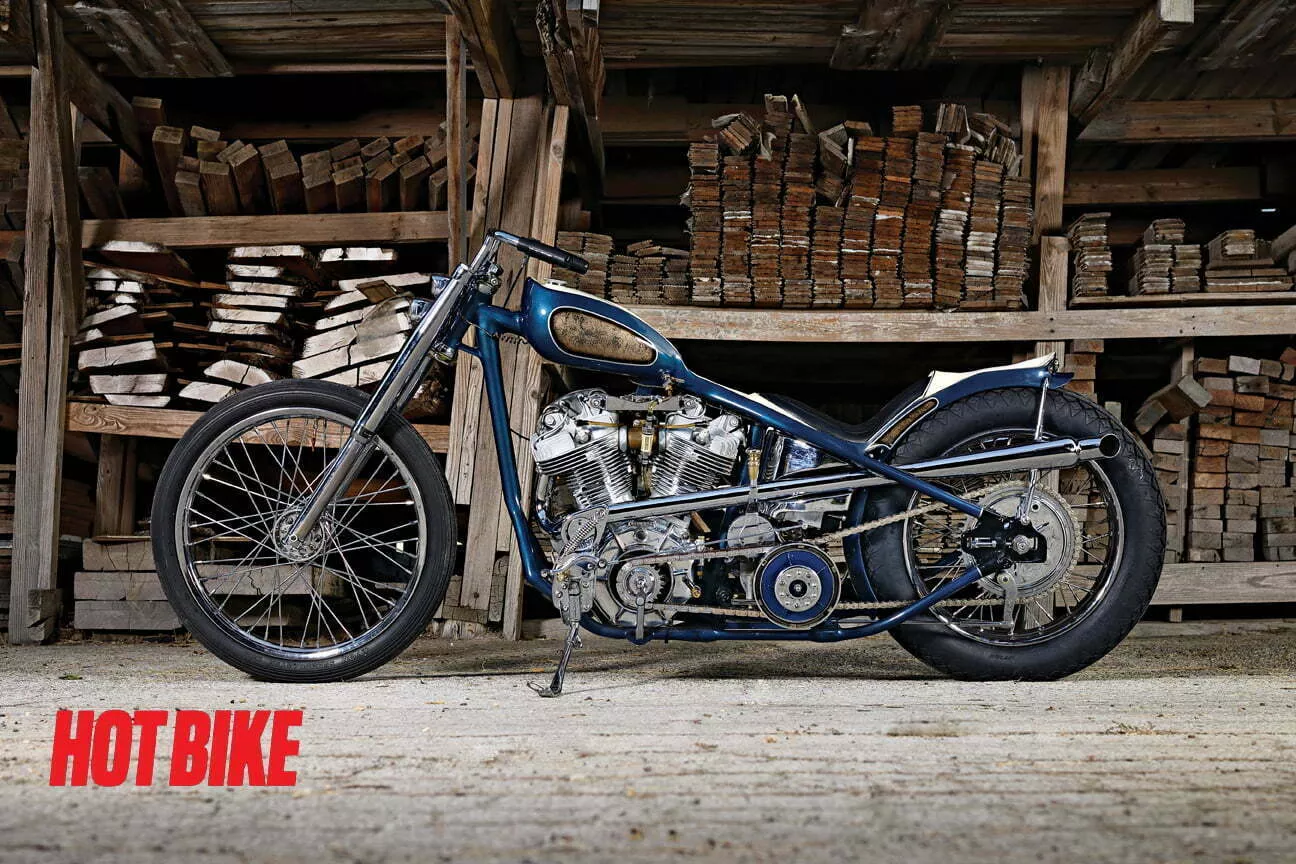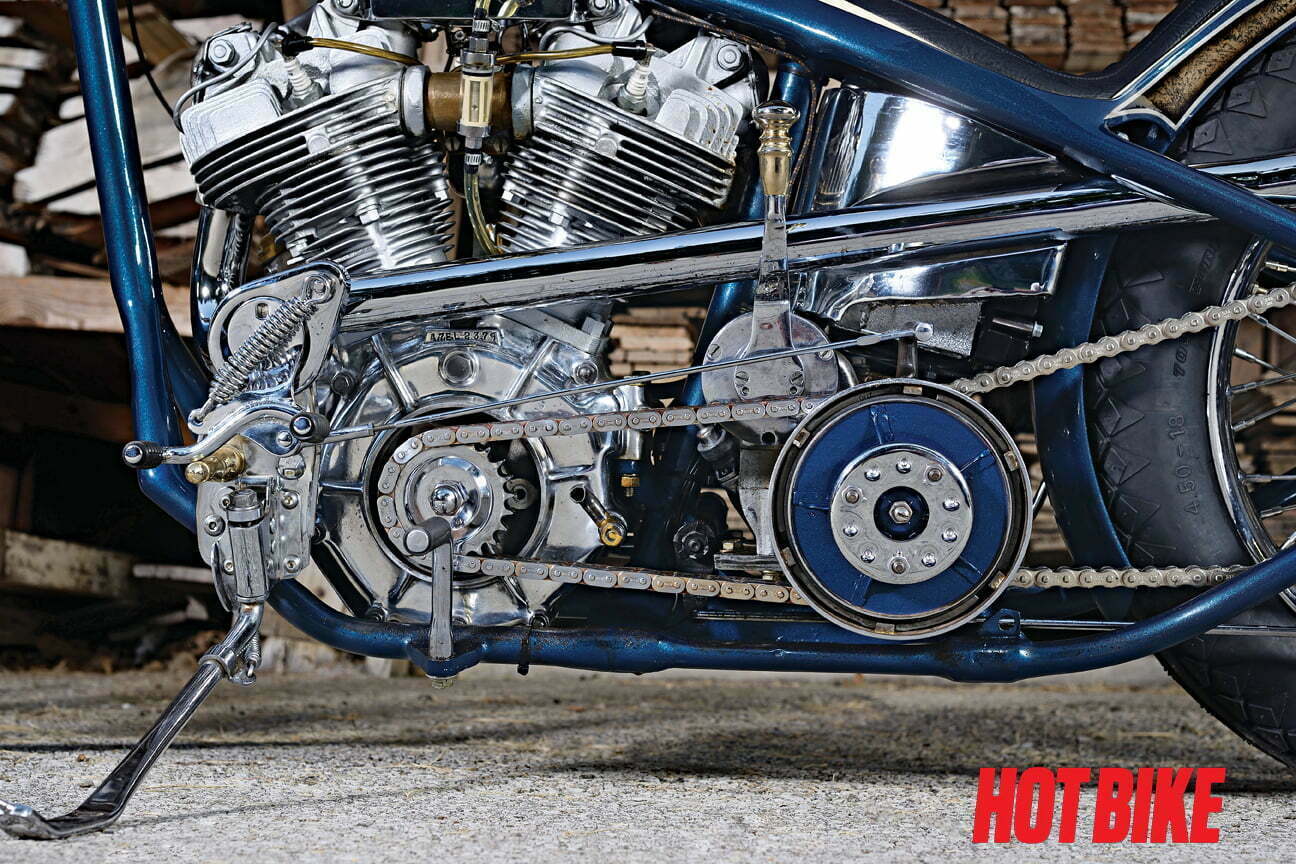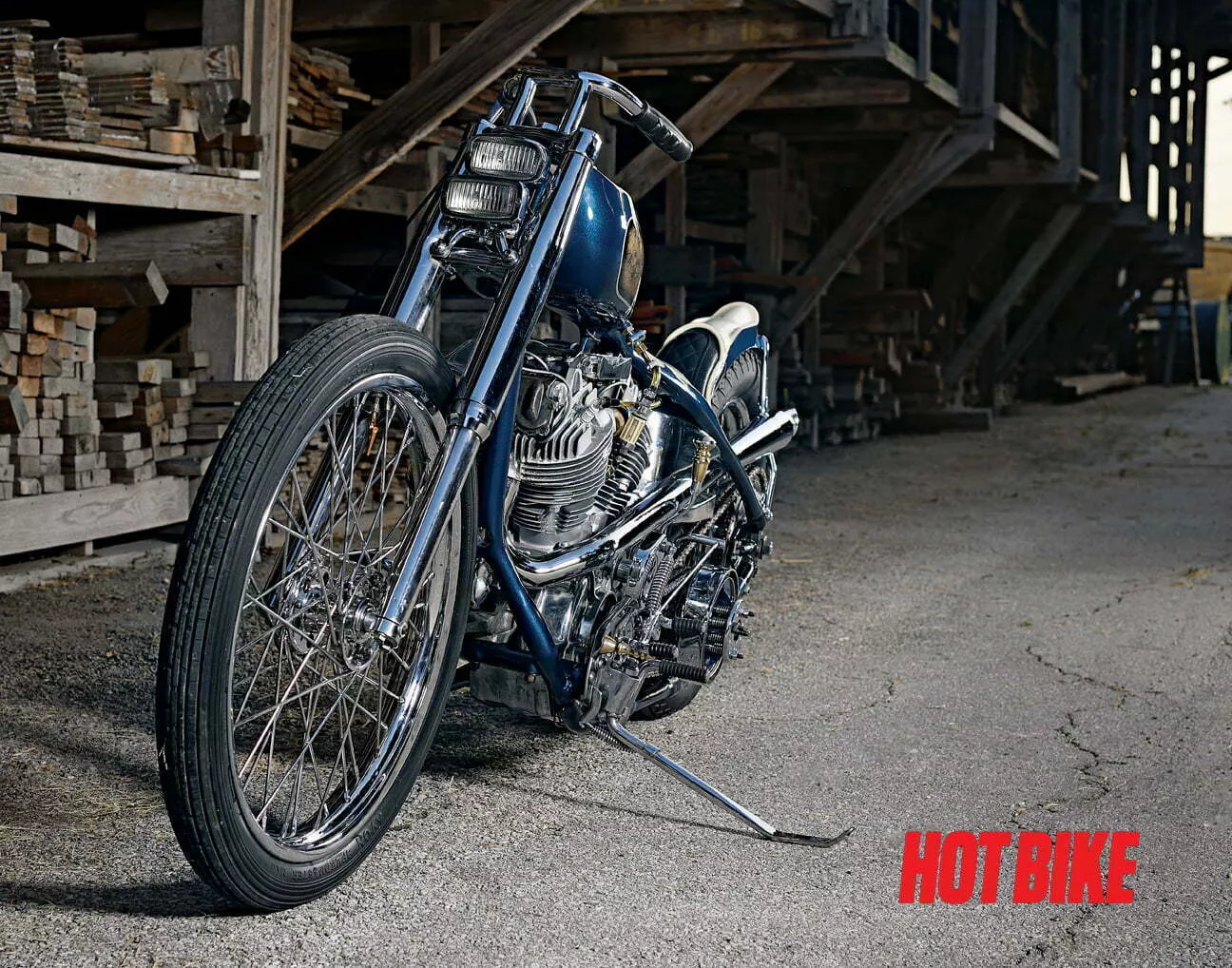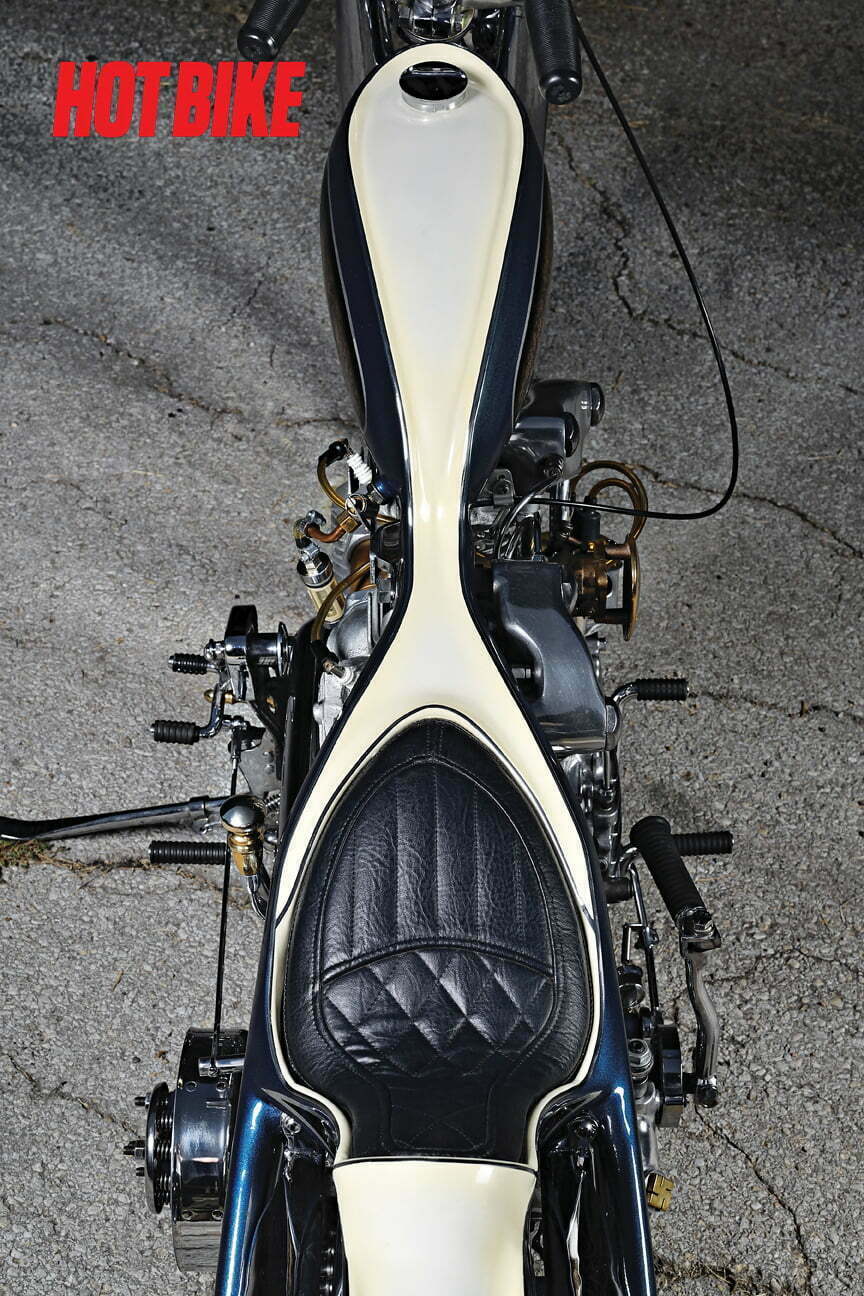 *"It wasn't my plan right off to build the skinniest bike I could…"
Joey "The Fish" Cano
Slab Side Cycles & Paint*
The way in which many custom bike builders—big and small, far and wide—have approached the game all changed here roughly six years ago with the advent of Born Free. Like it or not, the initials "BF" have forced an upping of the ante, pitting home-grown little-known names against a populace of known-name talent.
Prior to this past year's BF5, Slab Side Cycles' Joey "The Fish" Cano had already embarked on a '47 Knuckle project, something he'd initially planned as an "early chop/late bobber-style bike…until I was invited to Born Free 5. Those plans were scrapped so I could try taking a shot at a real show bike inspired by the early '60s and all the great builders and painters of the time," Joey said.
"It wasn't my plan right off to build the skinniest bike I could, but after I mocked up some cocktail shakers running along the inside of the frame, the rest sort of fell into place…but not always with ease, I might add." Easy or not, what fell into place was the Knarrow Knuckle, as the man from San Antonio has dubbed it, an exercise in perfect portioning, not to mention execution and craftsmanship at its finest. From the aforementioned tightly tucked exhaust (a chore to complete, mainly because they had to be routed around a stock oil tank) to the now single-legged EL frame and 1-inch sectioned Triumph hydraulic front end, Cano's end result is far, far removed from that original bobber-style build he began with.
Beyond the technical aspects, Joey's overall efforts, inspired by a local show Panhead from the '60s built by Tommy Wideman, clearly demonstrate the level he was willing to go to pull off a BF show-winning bike (placing first among invited builders): modified Hap Jones tank and sculpted Bultaco fender, both artistically blended into the fully molded '47 frame, topped with an intricate custom paint job (all by Cano) and handmade stainless trim that accent the bike's shapeliness. But at the same time, the glamour does not distract from the inherent natural beauty of its early powerplant: the 61ci Knuckle machined/built by Spicewood's Dan "Bacon" Carr (DC Choppers); appropriately Linkert-fed, points-fired, and backed up by a chain-driven Panhead ratchet-top. No frills—with the exception of the added polish and plating—just pure big-twin splendor. With custom-made controls, bars, strut-slash-exhaust-brackets, and an 18/21-inch wheel combo with, of course, narrow bias rubber (4.00-18/2.75-21, respectively), you see what you get: Knarrow Knuckle in all its untainted glory.
But the story doesn't end there. Still basking in his post-BF5 glory on his way back to Texas from California, Joey got a call with a rather honorable offer: he and his Knucklehead were invited as a special guest to attend the Mooneyes Hot Rod & Custom Show…in Yokohama, Japan. "A couple months after the phone call, I got the bike cleaned up and sent it off to Japan, not to be seen again until I arrived there a couple months later. I was a bit nervous about it being out of my sight for so long, but it was taken very good care of. I had never been to Japan, so the first-time experience was intense. The Mooneyes show was on another level…my time there could not have been better, however, I wish I could have stayed longer."
Joey would like to give special thanks to his wife Sara, Tim O'Keefe, Mike Davis and Grant Peterson, Wilbur, Chris Earhart, and Big Joe Lingley.