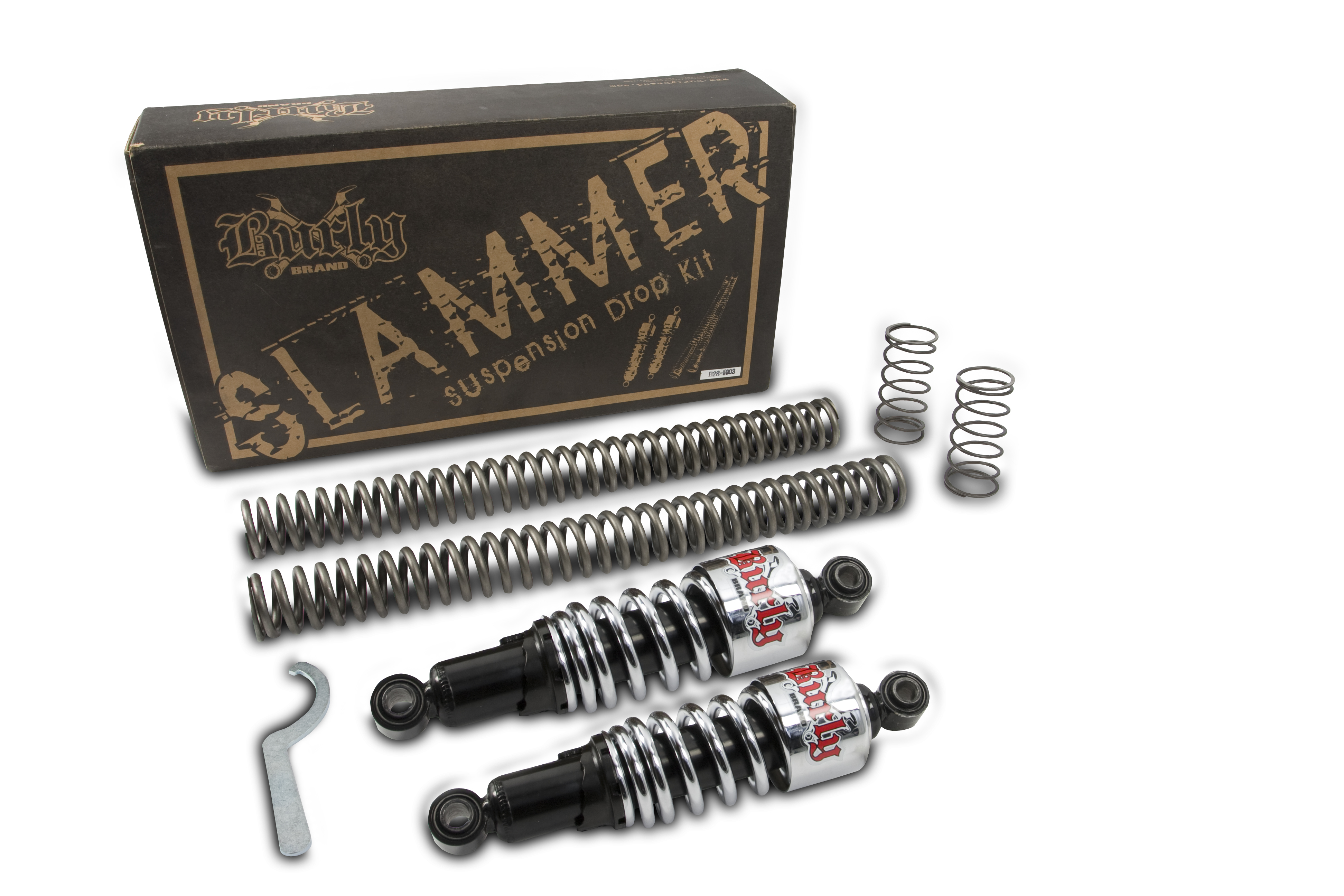 Energy drink consumption over at the Burly headquarters seems to have greatly increased, as we are seeing more innovation and creativity out of them in the last few months than in the last few years. Take for instance their new Slammer Kit, Burly has combined dropped fork springs and stubby 10.5" shocks into a very price friendly package.
Burly has created a drop-in spring kit that does not require the disassembly of the fork and can be installed in in a fraction of time of traditional drop kits. In fact, the entire Slammer kit is set up to go from box to bike in an afternoon with just basic tools. Available for most model Baggers through your local dealer, with an MSRP of only $339.95 for a complete kit. Check our products section for more bagger ideas.
Check out the Burly web site for more info on this kit.