The Dyna scene has exploded over recent years and literally spread across the globe. As it travels across the map, each region adds its own take and in a sense dilutes and changes the dynamics. Before getting ahead of ourselves, homage must be paid to the super OGs who have been building performance Dynas and FXRs for decades. That said, there have been a select few of new builders who have been pushing the sport further each day. One such builder who is one of the most influential shops responsible for the latest look is Al Raposo from Big Al's Cycles.
Big Al, who isn't big anymore, is not only a trendsetter in the custom Dyna world, but he's an innovator. Al is always coming up with new and improved products, including fork braces, levers, risers, bars, chain kits, swingarms, and more. But if it's more than parts you're looking for, Al can put together a complete bike tip to tail using all the best components that are proven to work together.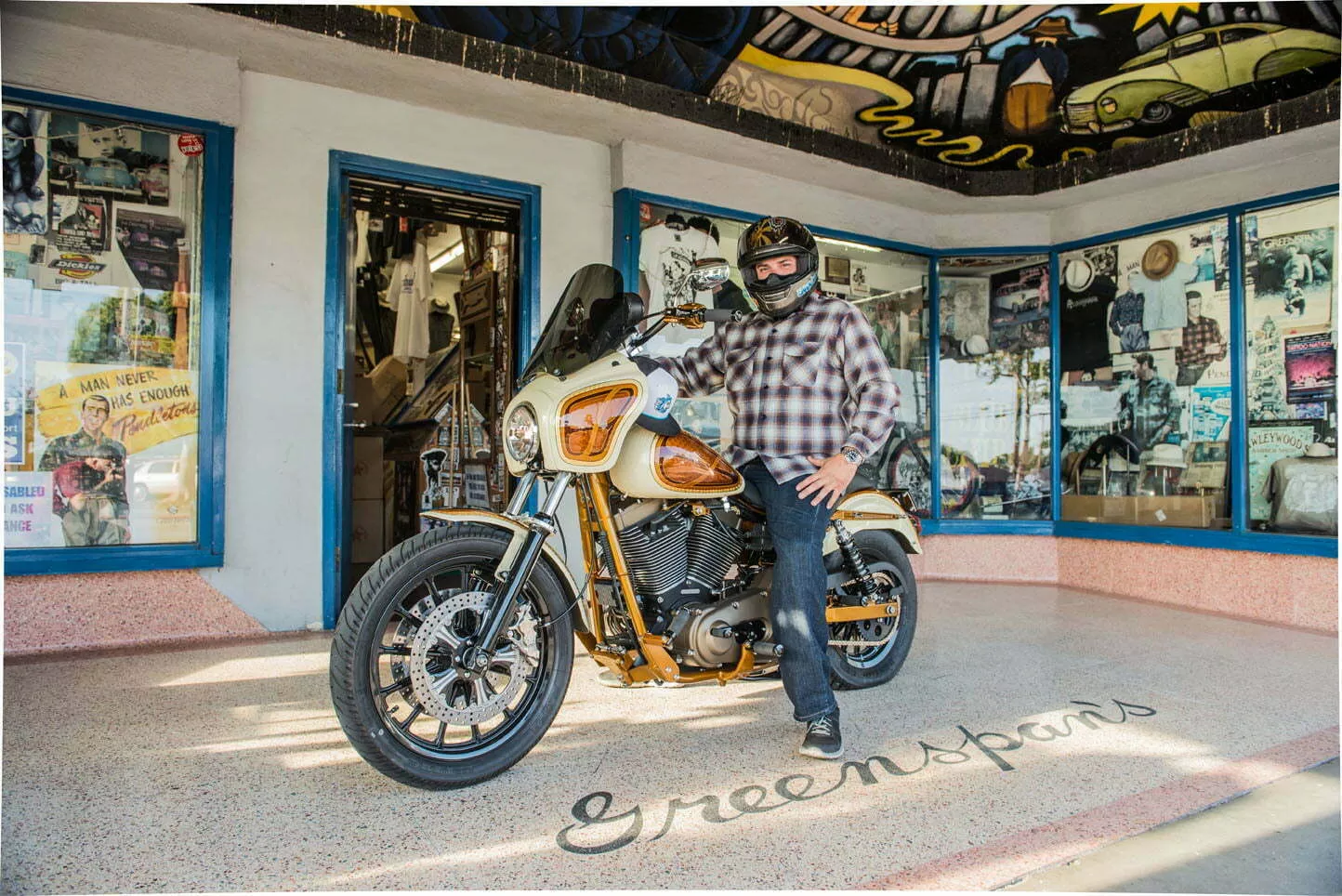 This 2001 FXDXT build is another example of starting at the source versus a copy of a copy. Al explains how this build came to be: "I picked this bike up in Washington and brought it back to the shop to throw some of our bars and riser on and have a daily rider. After I starting to tear into it on the lift, I decided that I needed to clean up a few things. Before I knew it, by the end of the day, I had the entire bike scattered across the shop with piles ready to go to paint, powdercoat, and chrome."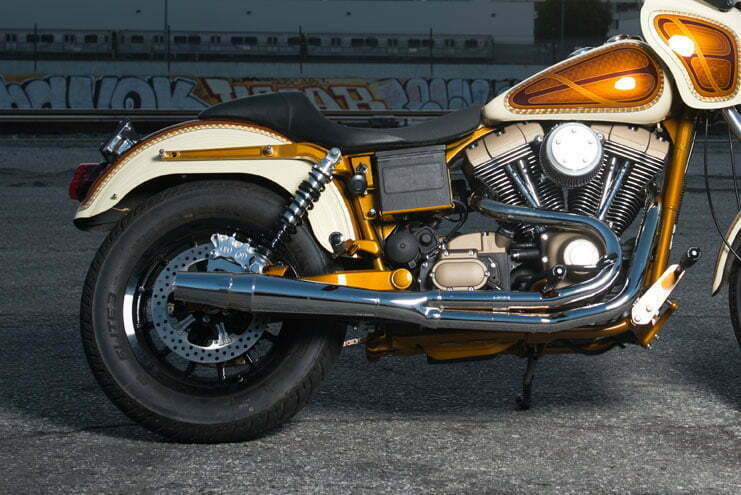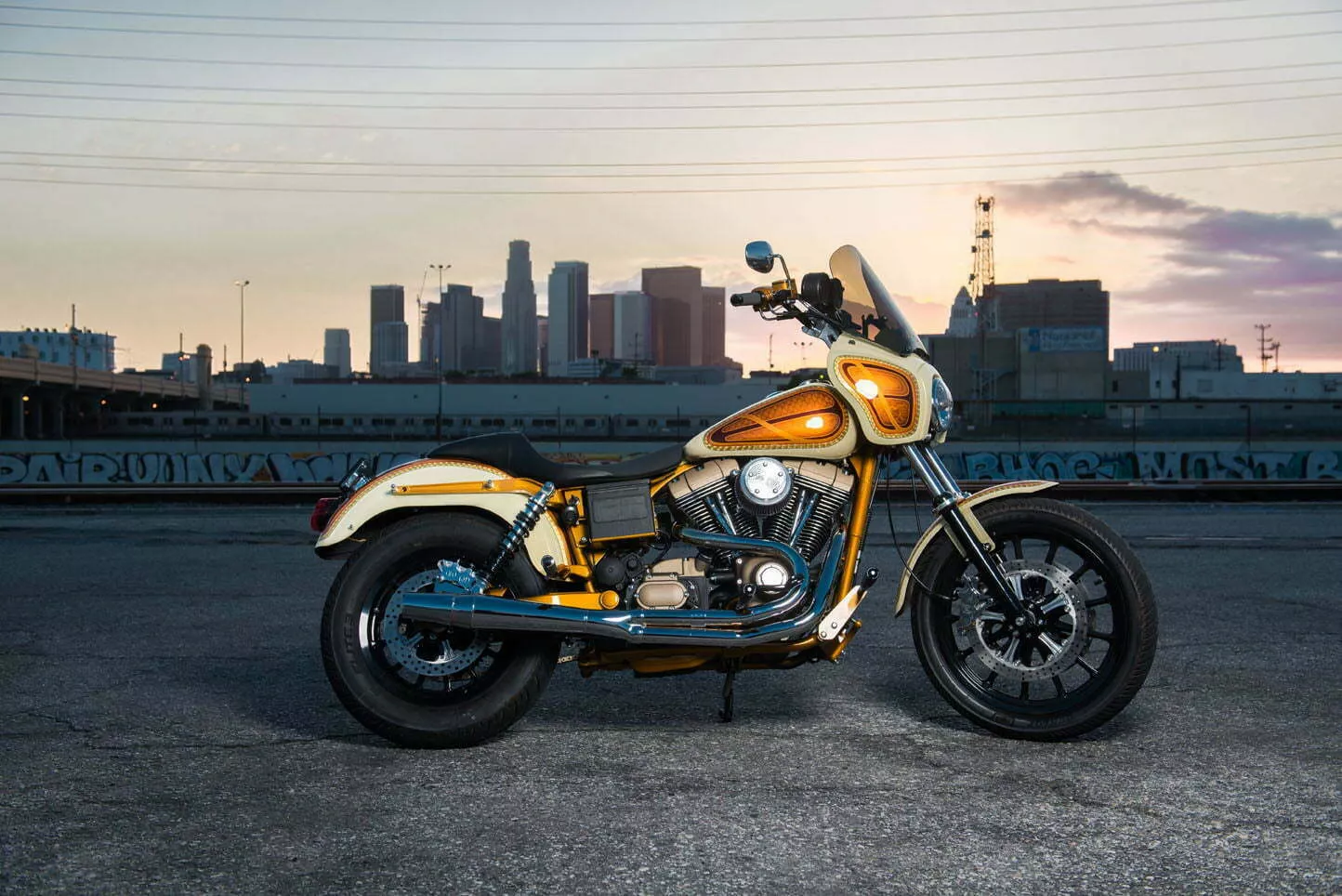 Here's where Big Al's Cycles separates itself from the average builder. Rather than reaching for a catalog, they reached for a CAD program. "During the build time we had developed many new parts that we manufacture in-house with our Hass CNC mill," Al said. "I was so excited to slap the new parts on as soon as they came out the machine, I ended up running all of our parts in machine finish."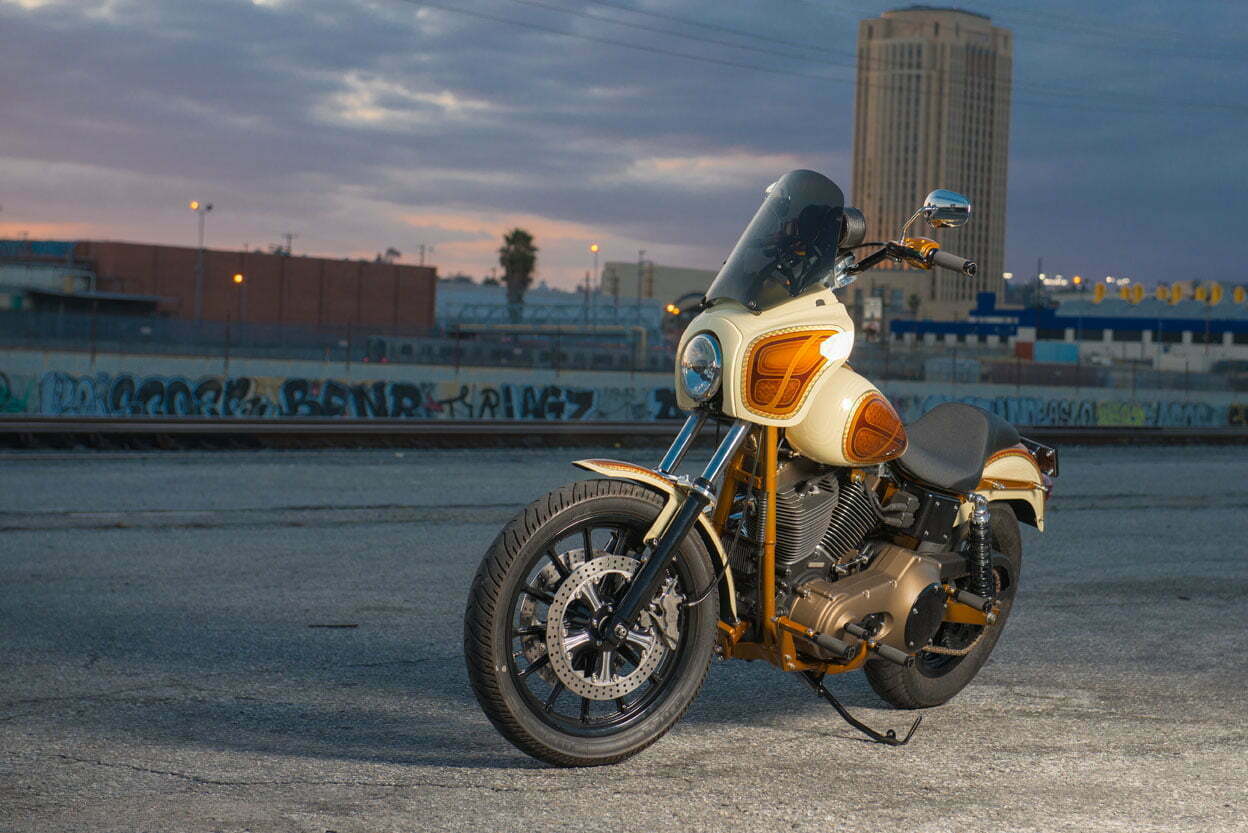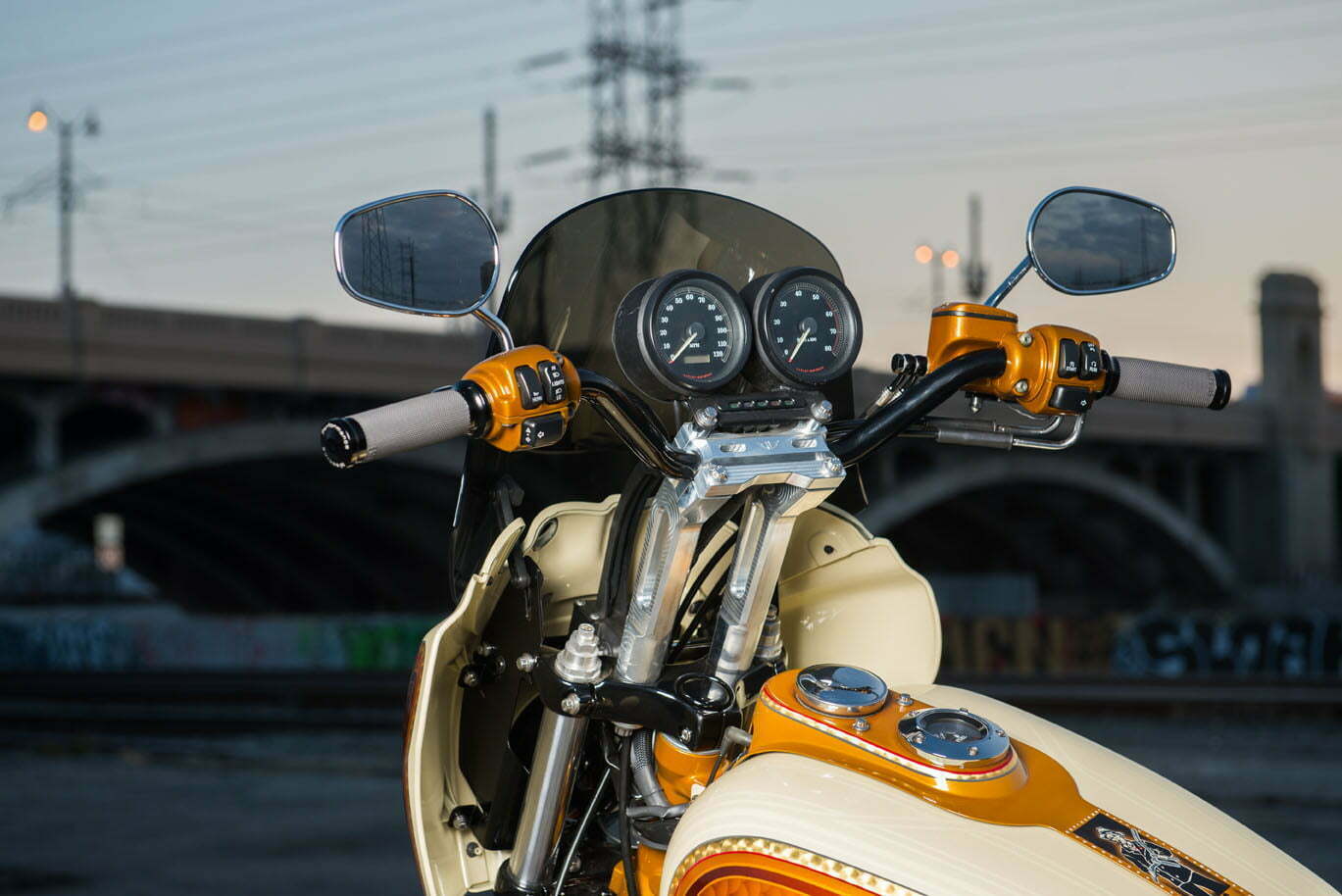 Al is no stranger to loud and proud paint jobs, especially with painter Schultz Designz only minutes from the shop. "I sent the paint to Schultz Designz and told him to make it ghetto and make it gangster," he said. Finally, they added other touch of goodies making it nothing short of a solid build. "RS Performance killed it on the powdercoat as usual. Performance Machine got me dialed in and stopping on a dime."
When it comes to following the trends, it's always better to start at the original. Big Al's Cycles is one of those places that continues to be the source of those trends and not just another stop on the trend line.