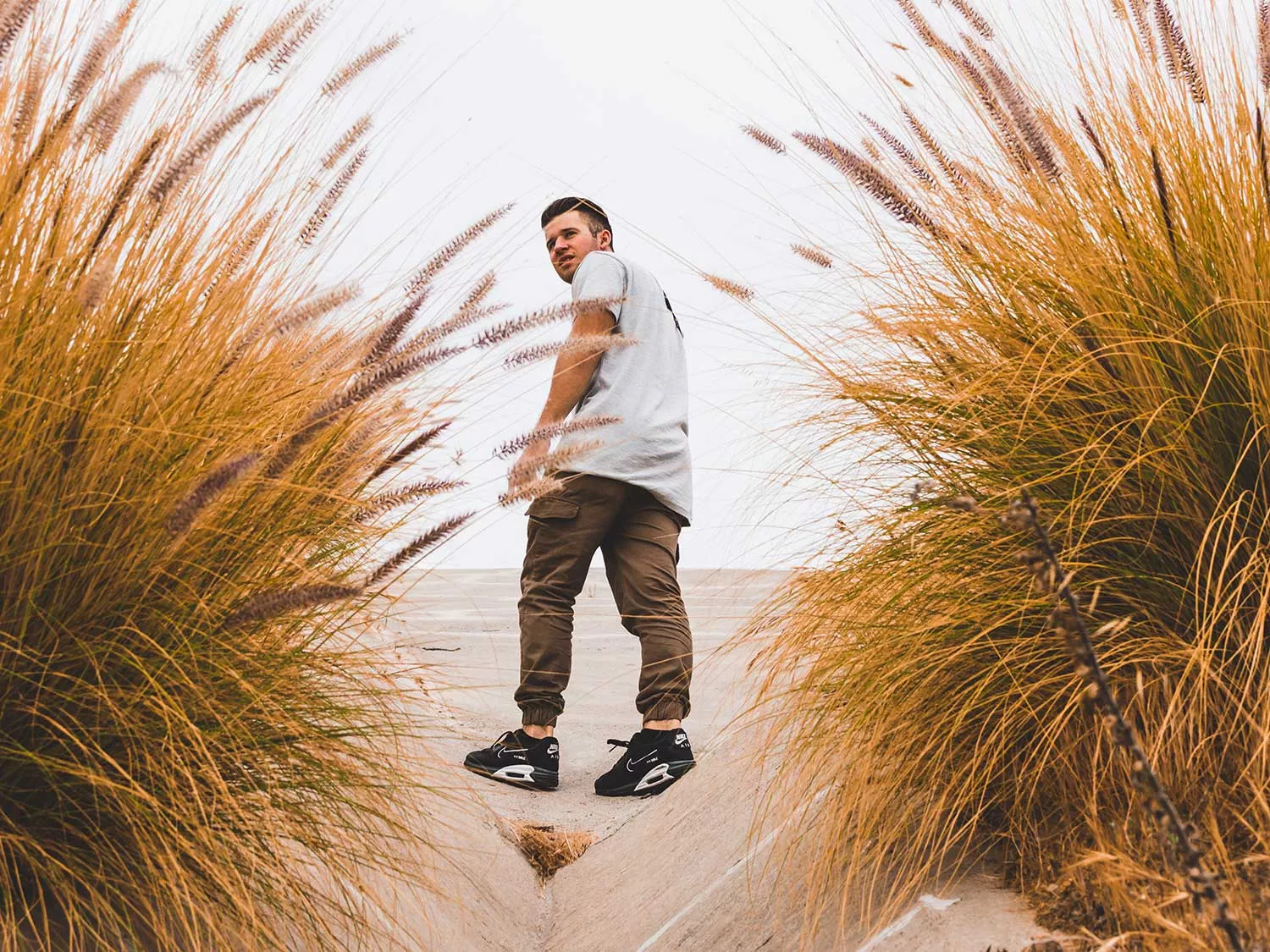 Joggers aren't your dad's baggy gray sweatpants; these fashion-forward pants are made to be seen outside as well as inside. Combining classic features of sweatpants and modernizing the fit by tapering from the waist to the ankle cuff, these trousers can be worn with a variety of tops and shoes. They are also available in a variety of materials, cuts, and colors making these one of the most versatile style of pants.
Cool Colors
Throwing a print into your outfit is a good way to take a look from dull to fashionable. These joggers from Amazon's Essentials make spicing up your wardrobe simple. Choose from different patterns and colors to find the best pair for you. All of these joggers are made from a cotton-polyester blend, with an elastic waist and tapered down to an elastic ankle cuff. Work out in these or wear them on a night out; these pair of pants offer that kind of versatility.
Great Bargain
If prints and colors make you nervous and self-conscious, then these basic joggers from Amazon Essentials will set your mind at ease. Featuring the same cut and build as the Essentials Fleece Jogger Pants, the Standard version comes in more tame colors. A relaxed fit means these joggers are welcome on the couch, at the gym, or anyplace you want to take them. Be comfortable anywhere you go.
Retro Look, Modern Fit
If you're looking for more of a classic style jogger, then the Champion Men's Powerblend Retro Fleece Jogger Pants are what you need in your life. A 50-50 cotton-polyester blend keeps these pants light and they won't shrink on you in the wash. The elastic on the ankles is snug and an elastic/drawstring combination at the waist gives you the option for a loose or tight fit. Triple-stitched seams ensure that you're not going to rip your pants on a hard run.
Wick Away the Sweat
Joggers aren't just for the lazy who want to look like they work out. These Tiro '19 Training Pants from Adidas are for people who want to look good and work up a sweat at the same time. Adidas' Climacool fabric helps keep you cool and dry during your training regiment. The elastic waistband comes with a drawstring for fine-tuned fitment and the ribbed inserts on the lower leg keep the pants tight, but still able to maneuver around in. Zippered pockets are perfect for making sure you don't lose your keys or ID when out being active, or when you're out at a bar.