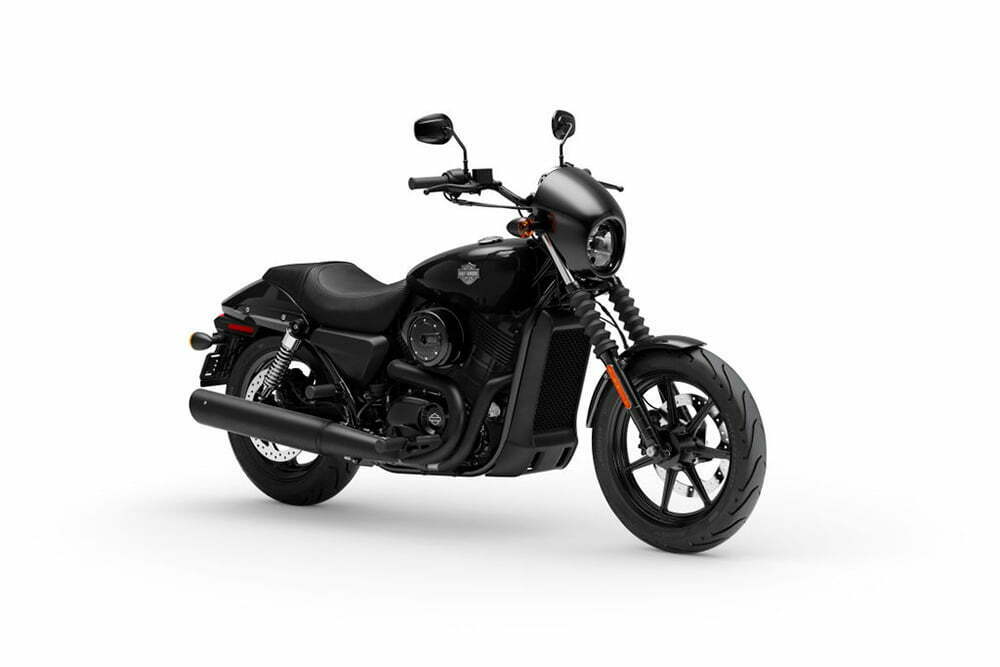 Harley-Davidson's recent surprise announcement of a new direction for the company made a huge splash, with an adventure-touring motorcycle, two middleweight streetbikes, and an array of electric vehicles all to be released in the coming years. But if you're a new or beginning rider looking for a gateway into the legend that is Harley-Davidson, there's no need to wait for all those new bikes to come out.
For the past several years Harley has been building smaller, lighter—and cheaper!—motorcycles that are perfect for beginning riders as well as those in the market for affordable, more efficient transportation. And most of them still exude that classic Harley cool.
A few years back Harley released the Street 500 and 750. Designed specifically to tackle emerging overseas markets, H-D has pitched the bikes in North America as ideal for newbies and riders who are, er, "short of leg." And they certainly are. Lightweight, capable, and (relatively) inexpensive, both Streets make fine entry-level Harleys.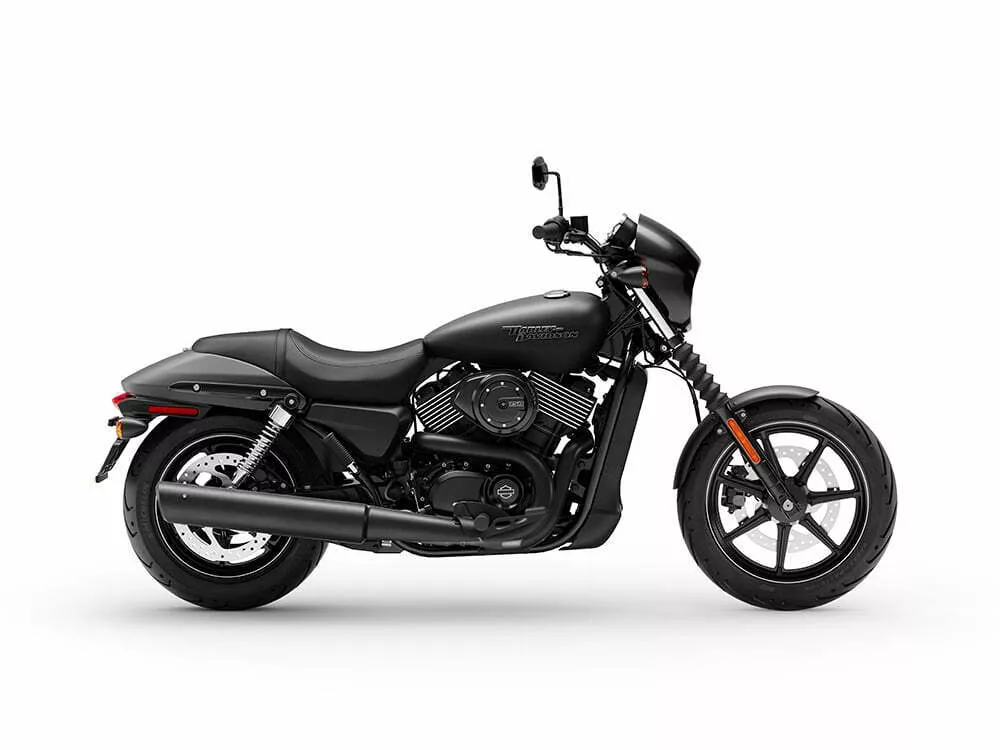 The bikes received a chilly reception from purists, though, mainly because that familiar Harley rumble is nowhere to be found, replaced instead by a rather polite purr. You won't set off any car alarms—let alone "save lives"—on a Street.
Another quirk (for Harley, anyway): The bikes feature a single-sided turn signal switch, rather than Harley's signature individual directional button near each handgrip. Both changes make it clear that with the Street line, Harley is less concerned with preaching to the choir than appealing to the masses.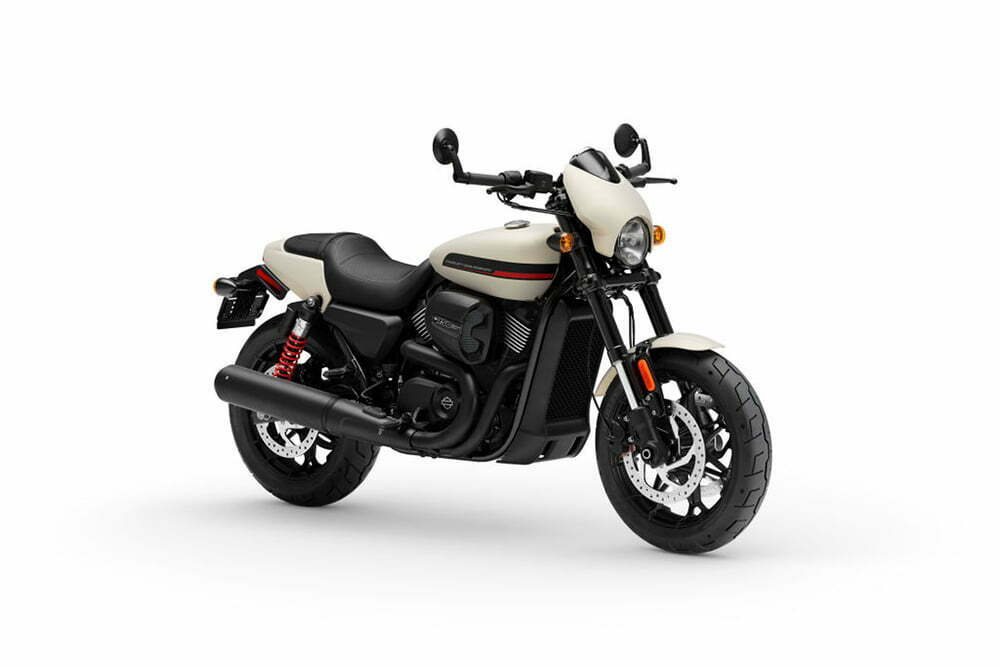 Still, if you're looking for your first Harley, and you value affordability and dependability over image and prestige, try a Harley Street. At $6,899, the 500 is too pricey to make it a true bargain, and most beginners will likely grow out of its undersized engine in a matter of months. Instead, opt for the Street 750 ($7,599) or its sportier sibling, the Street Rod ($8,699).
For real Harley panache, the Sportster is a fantastic gateway Harley-Davidson. The SuperLow is the least expensive model in the Sportster line and features classic Motor Company styling (plenty of chrome!), a strong 883cc V-twin engine, and an extremely accessible 25.5-inch seat height that most any rider should be able to casually throw a leg over. With 53.5 foot-pounds of torque and at 569 pounds in running order, the SuperLow is way more than just a glorified scooter, and yet thanks to its low seat height and 59-inch wheelbase it's a far more manageable and rider-friendly bike than any of Harley's Big Twins. It's customizable, with a wide array of saddlebags, windshields, and other available accessories to make it all your own. And best of all, it's versatile; the SuperLow (from $8,699) is an ideal daily commuter Harley, yet it's comfortable and powerful enough for weekend jaunts and even light touring.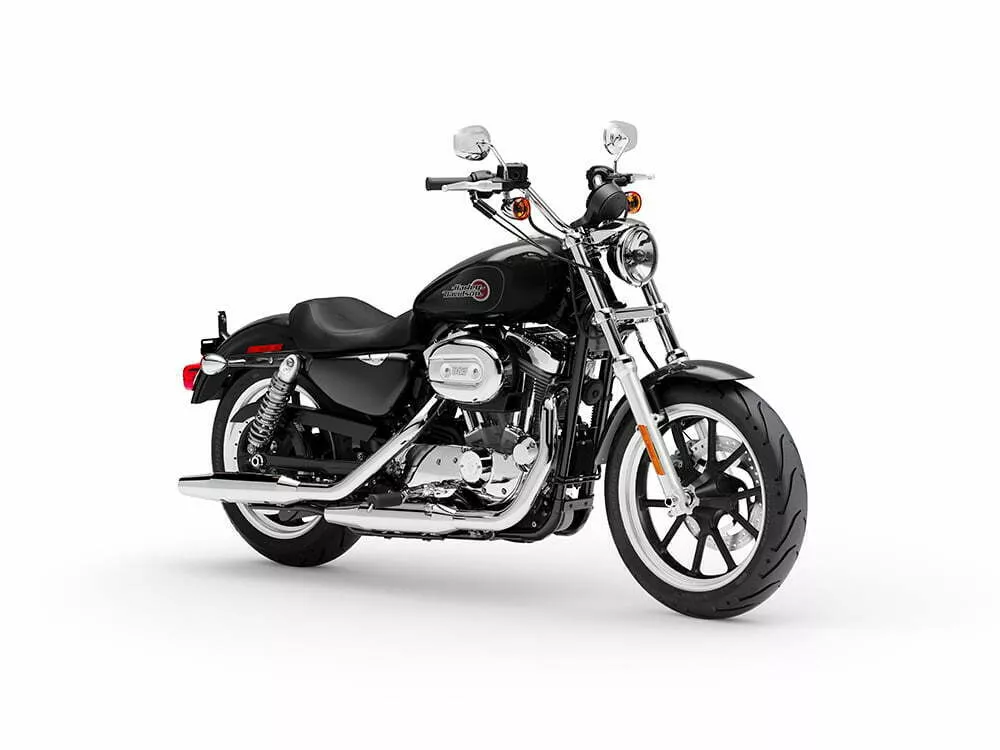 But if you want that badass image in an entry-level Harley, you've got to go with the Sportster Iron 883. Starting at $8,999, the Iron is a more menacing version of the SuperLow, with its matte paint, blacked-out exhaust and components, and a sportier seat and slammed rear suspension that results in a lower, more aggressive riding position. This bike is a looker, intended to make a statement whether you're pulling up to the bar, cruising the boardwalk, or carving up twisties in the hills. And it's very accessible, with a low, 25.7-inch seat height. For those looking for that raw, urban industrial style with a bit more power and punch, there's an Iron 1200 that rolls off the showroom floor at $9,999.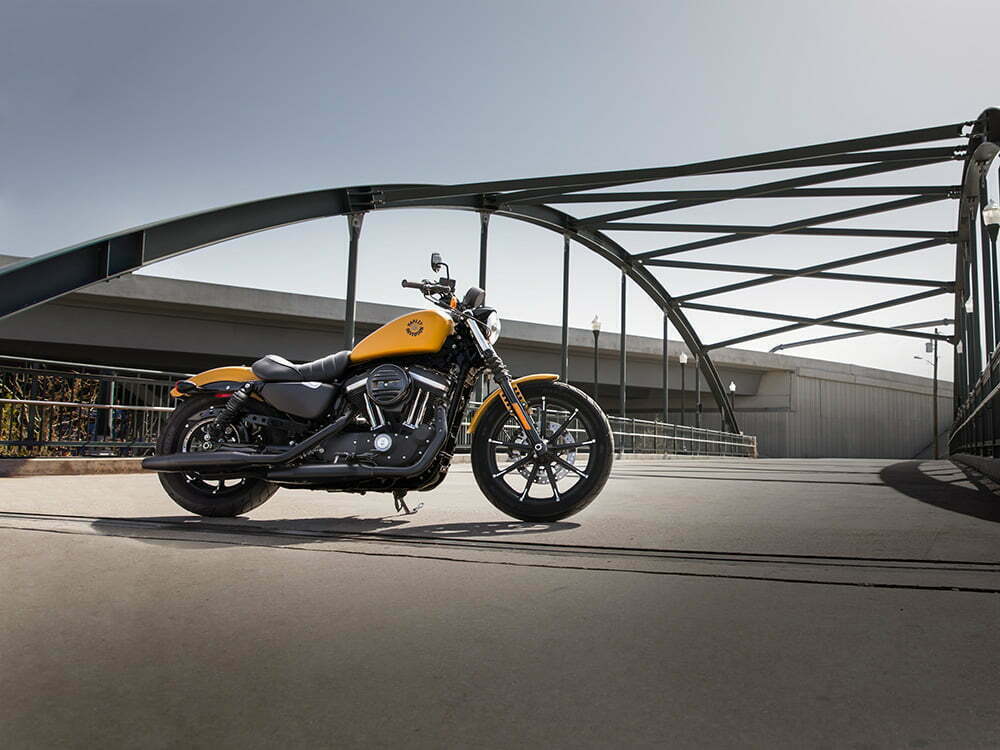 In an attempt to lure not just new customers to its brand but new riders to the sport of motorcycling, Harley-Davidson will soon be expanding its product line beyond its traditional boundaries. And for that, it should be applauded. But if you can't wait for the new bikes and are ready to start stylin' and profilin' today, Harley offers new and beginner riders plenty of entry-level bikes that won't break the bank.