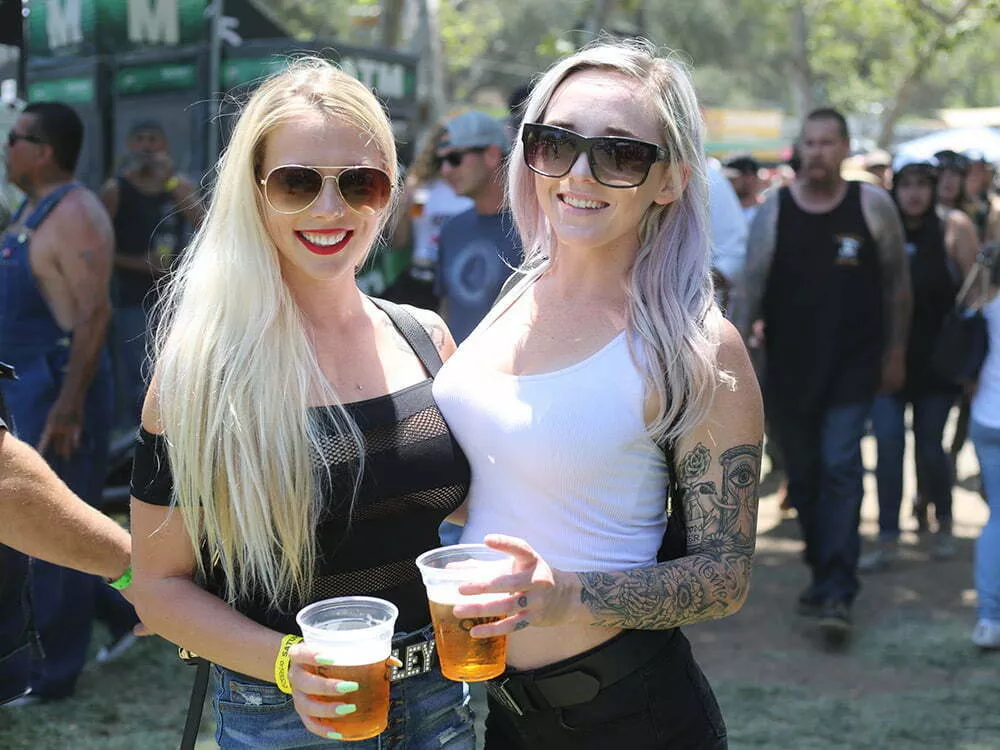 It's like magic, I swear. It can be cloudy and overcast all week, but every year just in time for Born-Free, the clouds part, the sun comes out, and it gets hot. Hot enough to justify all those lovely tiny outfits the babes of Born-Free were donning this weekend—as if they needed justification.
Builders toil for months, sometimes years, to build or restore the masterpieces on display at this show, then dudes from all over the world show up to look past them at the stunning women in their daisy dukes and American flag bikinis. We love 'em all! The bikes, the babes, the builders, and the bozos!
If you missed out, you missed out, but click the links to see more from the show and follow along all week for more coverage!