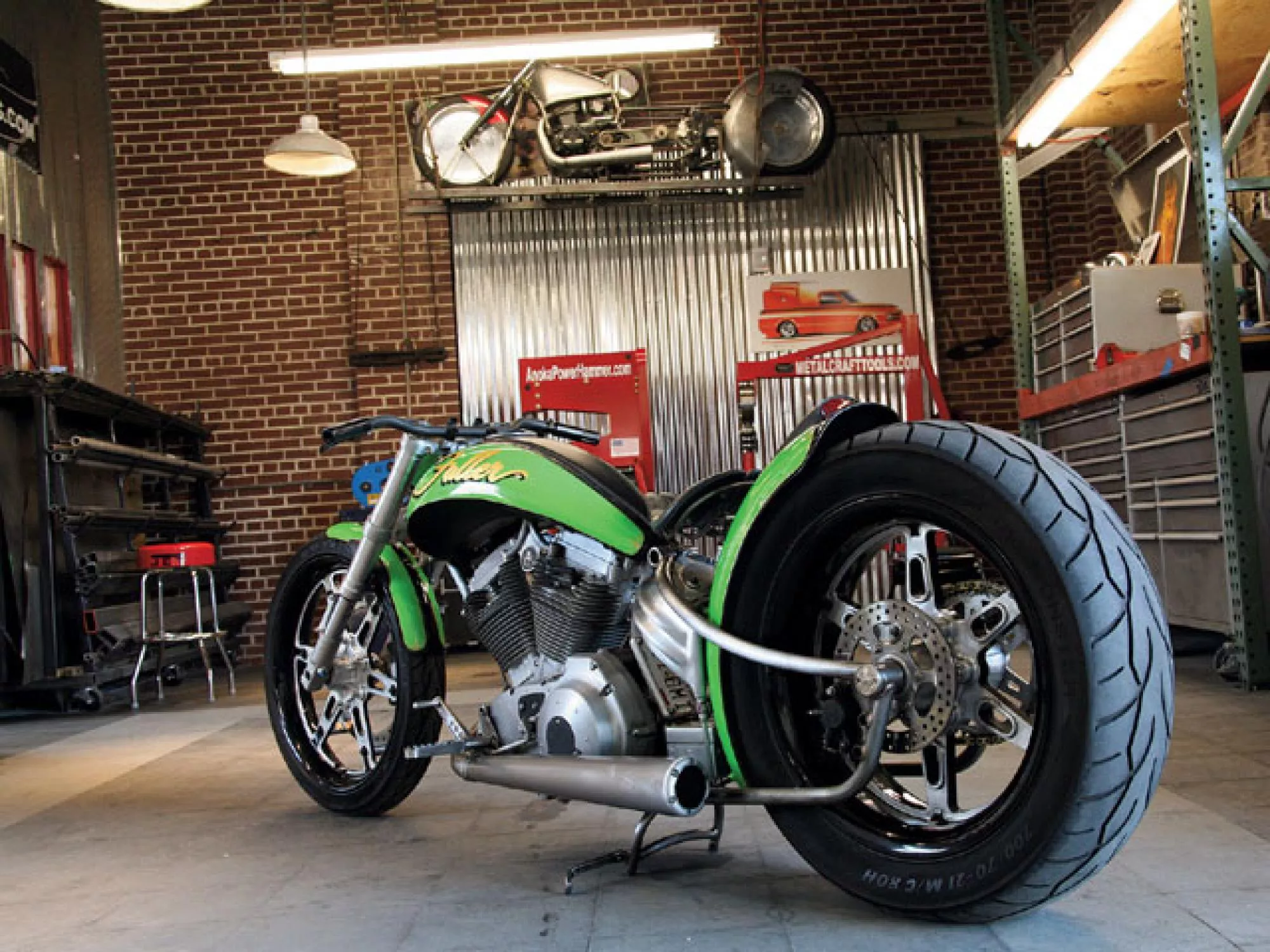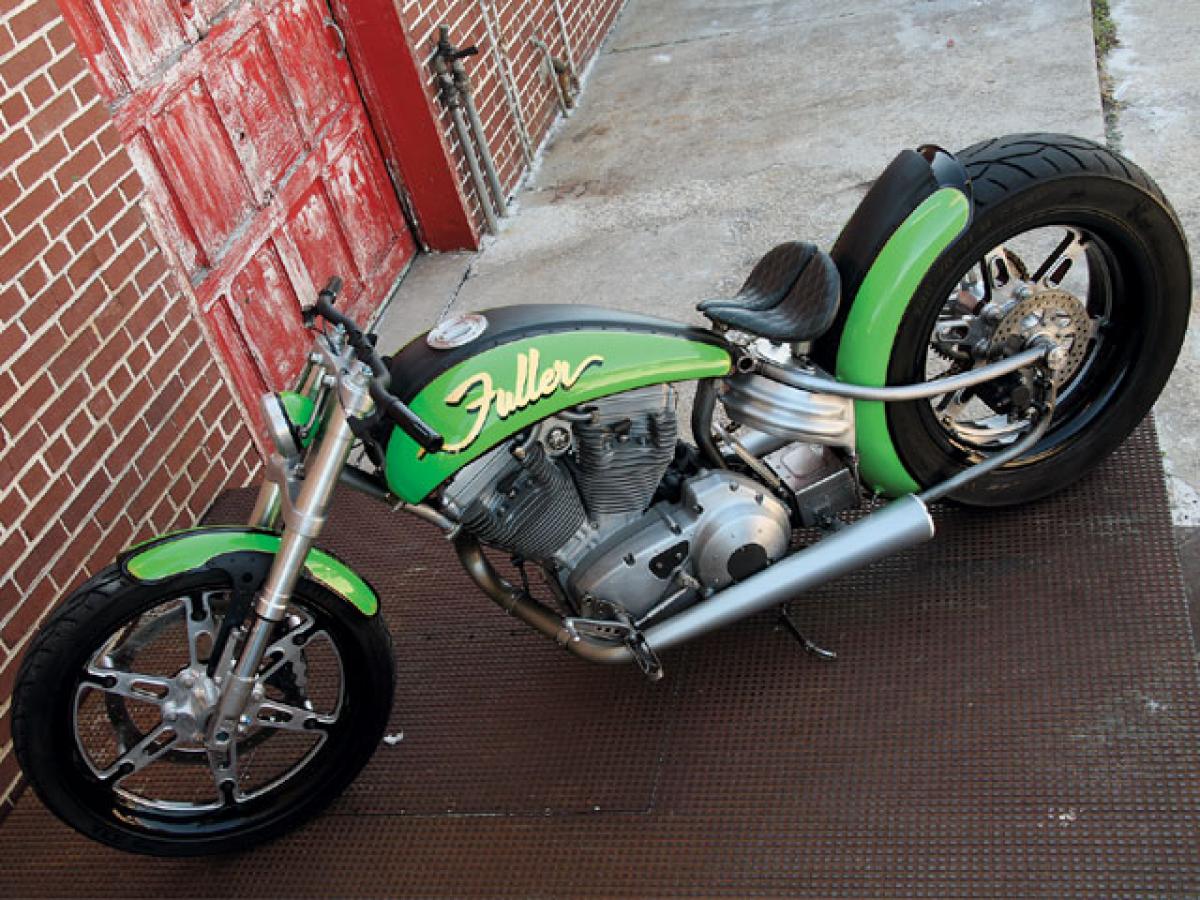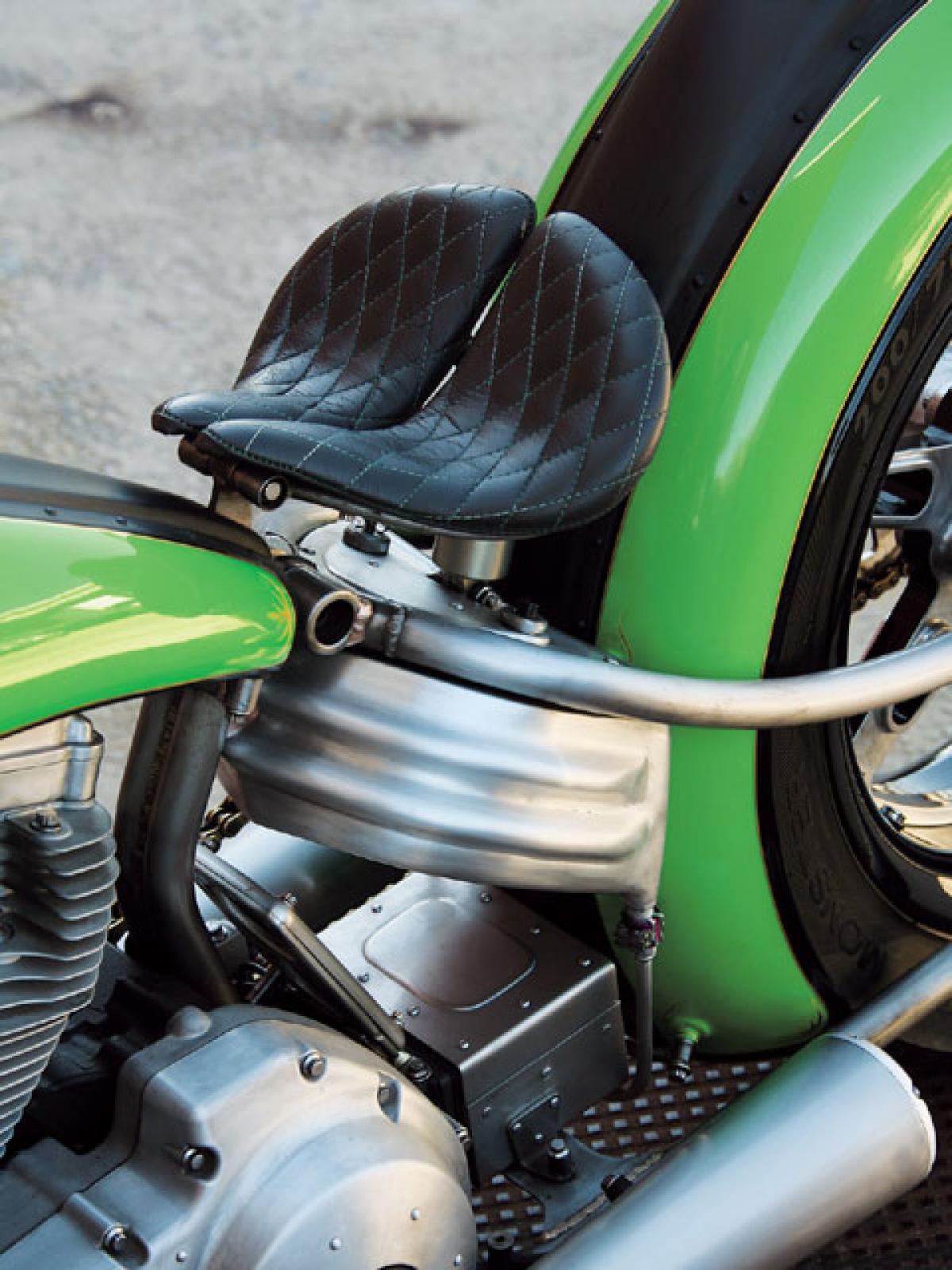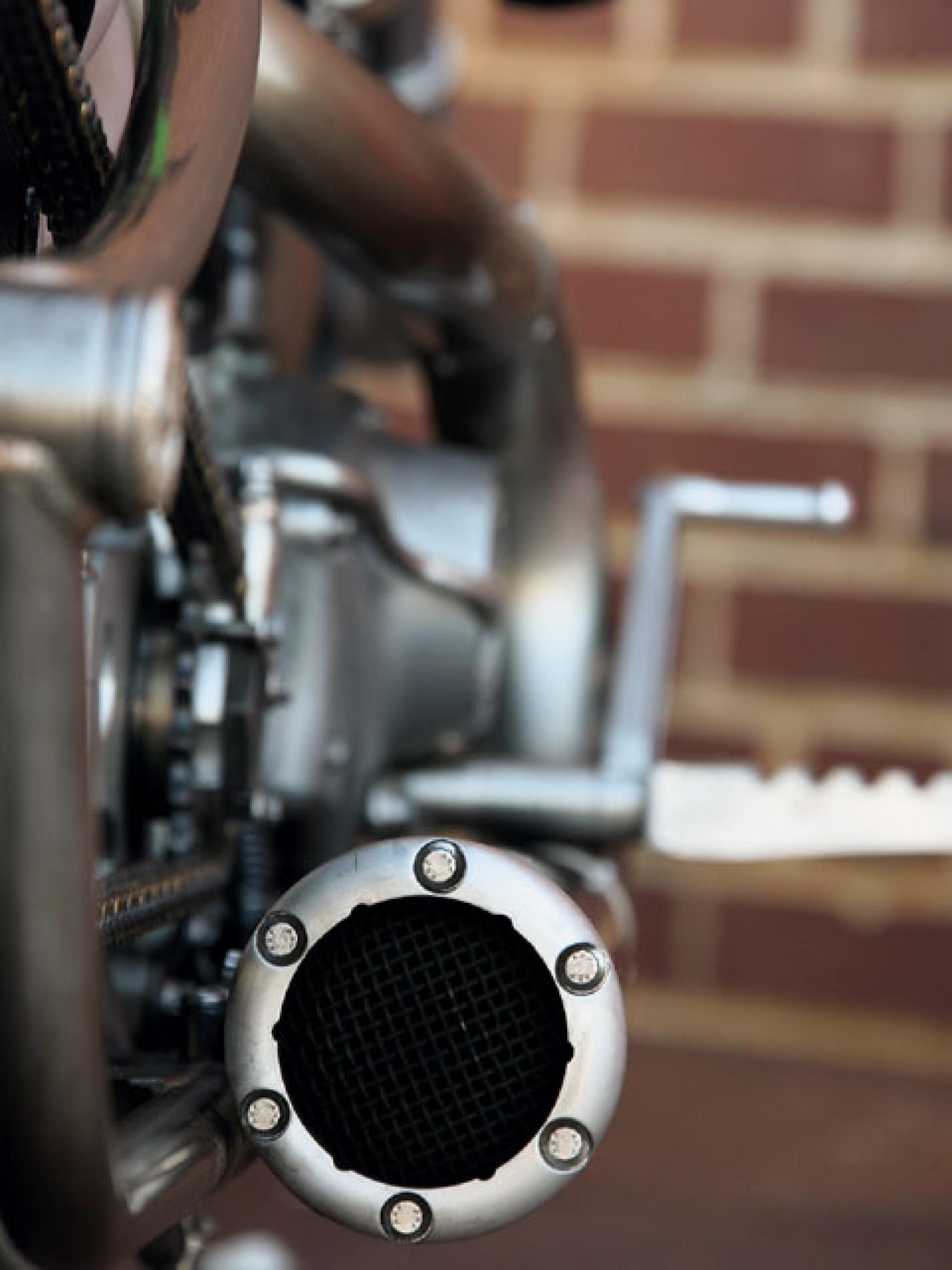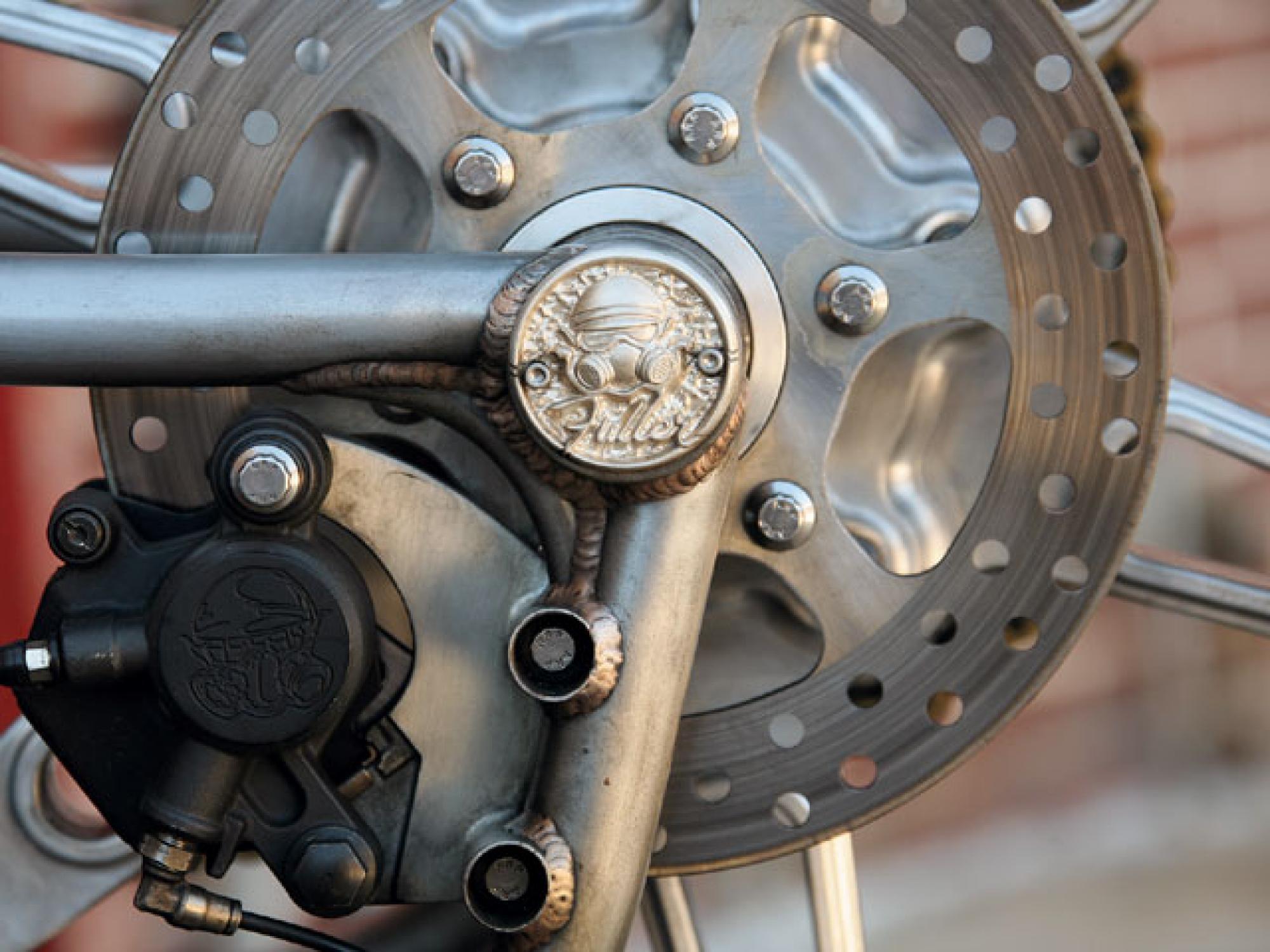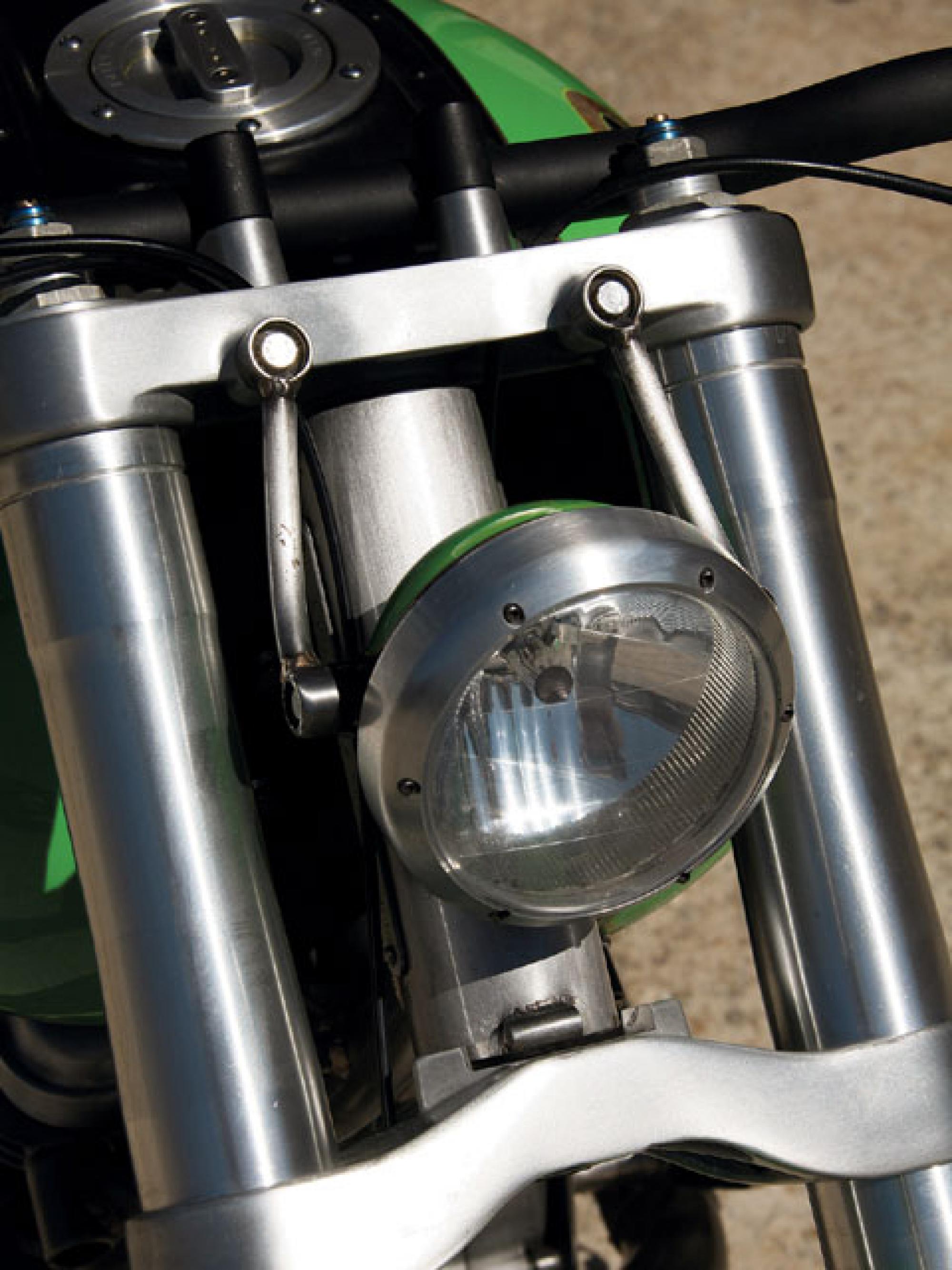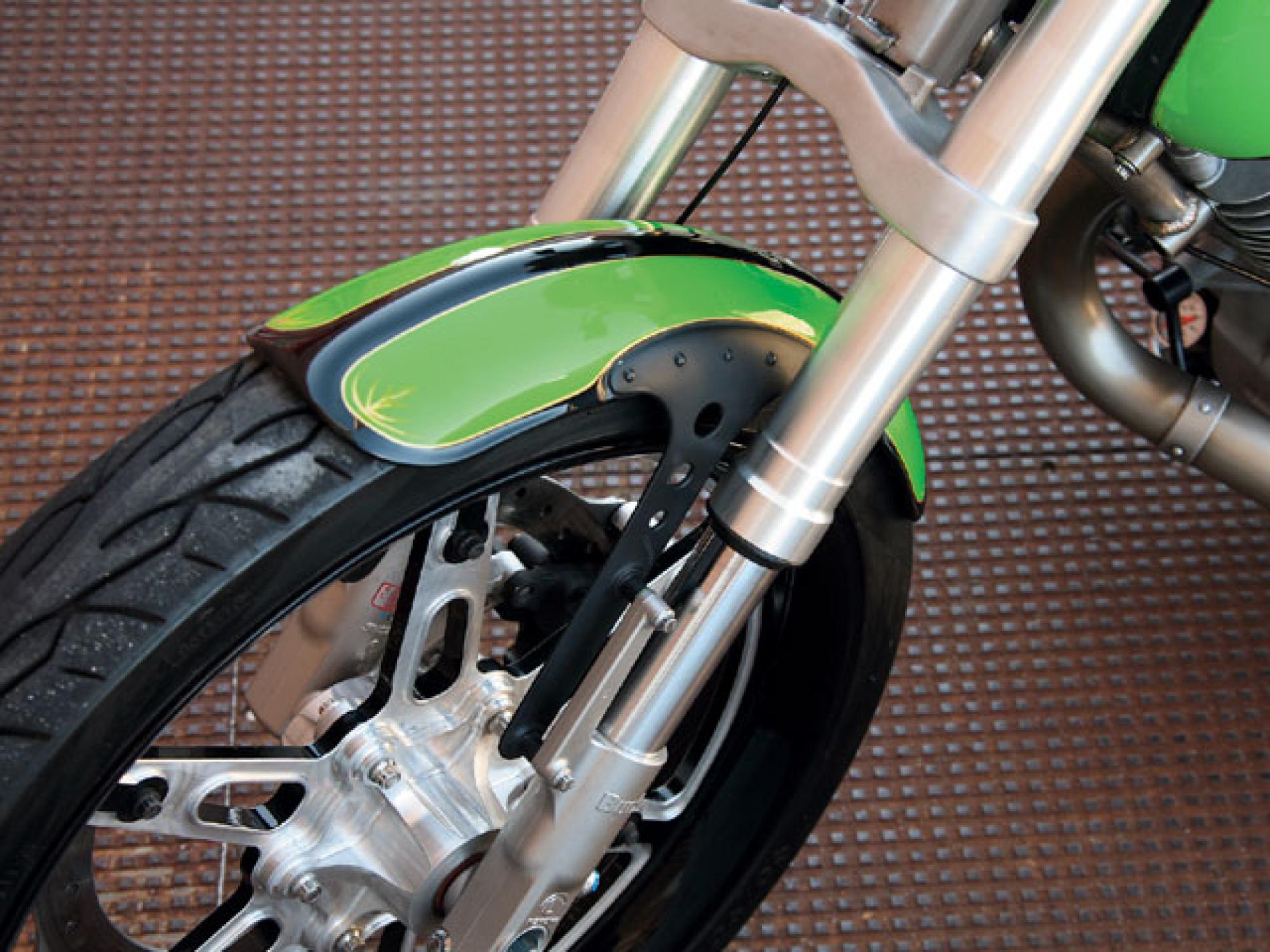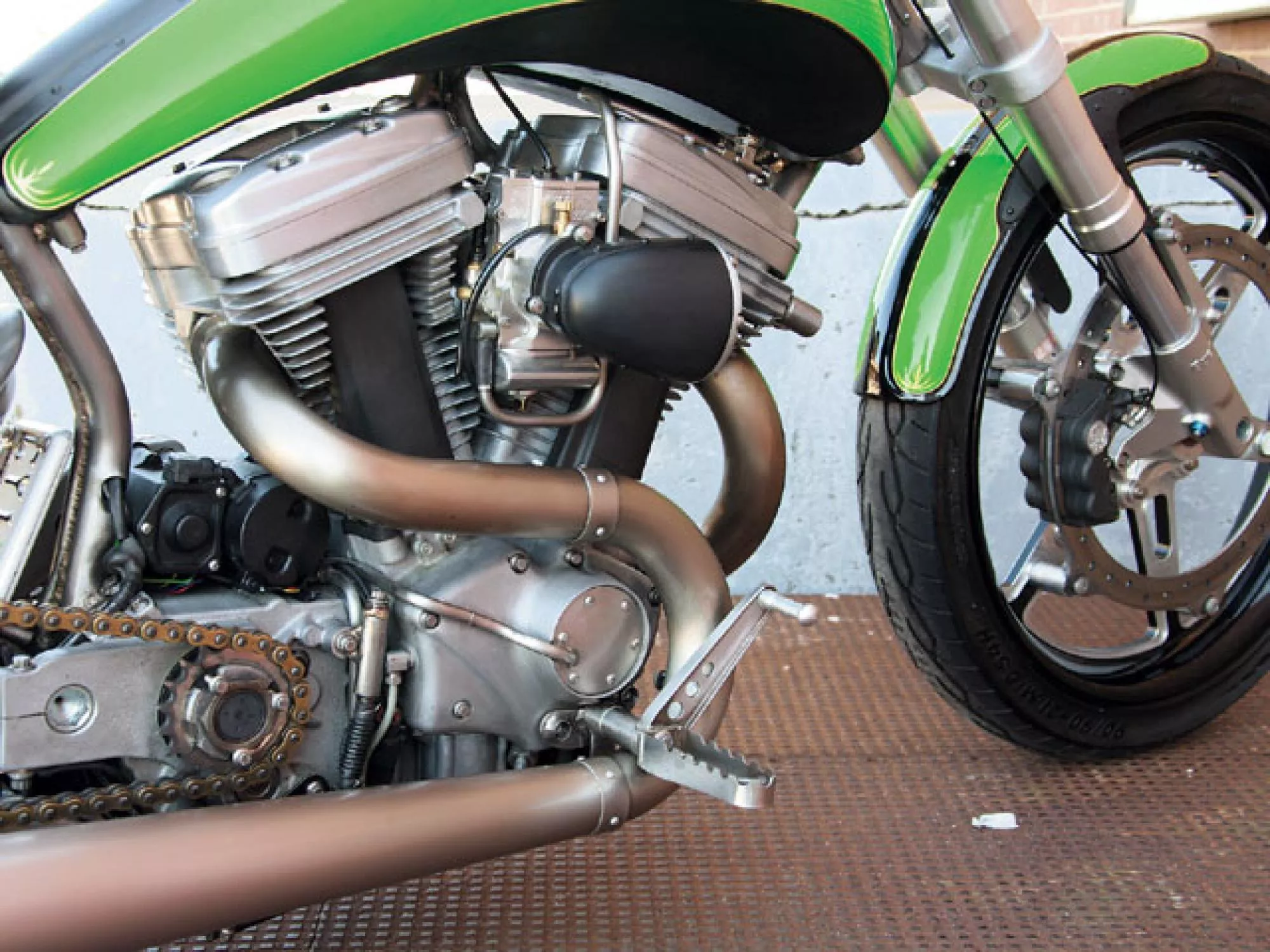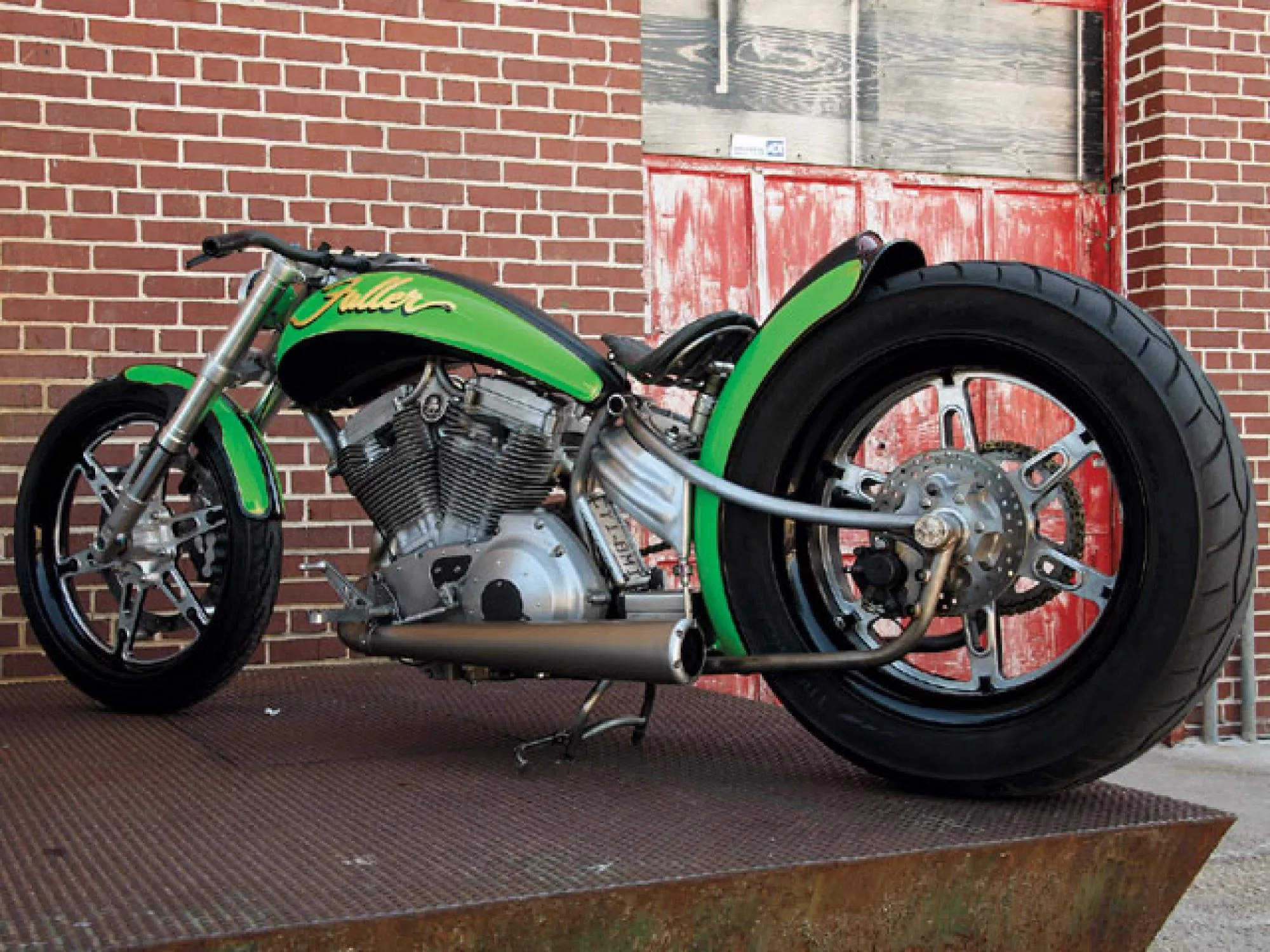 My bikes normally take me six months to complete due to the great detail and fabrication involved. We really like to make as many of the components ourselves as possible. This keeps component prices reasonable, but drives labor charges up pretty high. We think having everything custom made is worth it, though. You don't pull up and see another of almost anything that's on a bike like the "Fueller."
Even though I build for clients with deep pockets in my normal day-to-day life, the customer on this project was me. My pockets aren't that deep! This was one of the reasons we used the Buell as a donor. It has really cool parts right from the factory! Engine, trans, starter, battery, primary, rotors, calipers, rear master cylinder, triple tree, forks, headlight, and tailight were all taken from the original Buell and made to fit our needs. We feel like they really fit the "race inspired" look we wanted for our bike. All this from a bike you can buy used for probably $6,500 if you look hard enough. We even E-bayed all the extra parts, which netted around $1,500 to help pay for the operation!
All the components were perfectly made to use on a custom. It's a solid, reliable, affordable, and fun way to get into a head turner for yourself.
Always the first thing out of people's mouths is: "Oh my God, what is that tire off of?!" I like to tell people "Cessna," just for the fun of it. The tire is an absolute blast to ride on; it was made that tall in order to provide more cushion on the tush for those with rigids. It absolutely does the trick. It's actually surprisingly handle-able as well around corners. It's definitely a little weird at first, but before long it's surprising what's possible on that puppy.
We started disassembling the new 2005 XB Lightning. It only had about 75 miles on it when we started. We laid out the parts against a wall over at Monster Cycles. Next we took digital pics of the parts and sent them to Josh Powell Design for Josh to work his magic. Bryan and Josh got the scale of the bike right before Josh did a final rendering to work off. From this rendering we scaled out the size in order to get the proportion the way we planned it in the drawing. Mike Saligoe and I spent about a month getting the frame dialed in before constructing the rest of the parts.
The oil tank was formed especially for this bike by Zack Saligoe using his stampings for production tanks. There's a top secret supply somewhere in the Fiji islands that holds the aluminum stamping used. These are available for different applications on our website.
The wheels were another obstacle. Neal Richardson is an aircraft and specialty machinist here in Atlanta. Neal had never built a set of wheels, and man, did he get tested on his first! The 22×8 solid billet was first machined into a blank on a manual 4-foot lathe! It was simply too big to fit in the CNC before the rough shape was cut. Anyone who has used a lathe can probably hardly fathom what it's like to manually mill a hunk like that. It started at 398 lbs and ended up in the 35 lbs range. Six spokes were used in order to bolt the original rotor on the front and sprocket on the rear (the Buells are 6-bolt pattern now.).
All of the bezels on the bike were made by Johnathon Leguene. He's a demonstration rep for Haas CNC equipment. We met at the Barber Motorsports Complex where Haas has a demo area. Leguene said something to the effect of, "Hey man, if you ever need any help, just let me know." It's a nice gesture that Southerners always make. I told him, "Don't offer if you don't mean it." I just happened to have the headlight from the Buell, and a $1 swapmeet aluminum bucket that fit perfectly…lucky again. The screws in that thing are 44-40s and only fit in one spot. Johnathon made the ring to perfection, and subsequently made the intake and exhaust bezels as well.
Mark Prosser and Tim Garner handled paint duties. Tim flew in from Wyoming to help during the second week of building.
Billy Miller was another one of the many guys that lent a hand. We decided to powdercoat the wheels black and ceramic the inside of the pipes. Miller handled these on time, then dropped them by the shop 48 hours before the midnight completion time-another Southerner that asked if he could help.