Regardless of your feelings about the American Motorcyclist Association, you have to admit they know their way around Washington D.C. And they make sure our nation's usually clueless lawmakers have a firm grasp of motorcyclists' rights, occasionally even pushing through an important piece of legislation that has our best interests at heart (by "our," we mean "riders"). This time it isn't binding legislation, but the AMA's formal position statement on motorcyclist profiling last year may have indirectly borne fruit in the form of a resolution in the US Senate.
Yep, the AMA has just announced that the US Senate has adopted Senate Res. 154. The main thing Res. 154 does is recognize the elephant in the room: Motorcyclist profiling happens, and it happens all over the country. The fact that motorcyclists are targeted based on the way they're dressed or what vehicle they operate is not only discriminatory, but ineffective—and it should end. It's too bad this action is just a resolution, which doesn't carry the force of law, but it is a start, as it promotes awareness of profiling and encourages communication with the motorcycling community and law enforcement officials to prevent the action, which has only increased. The resolution also urges state law enforcement officials to condemn motorcyclist profiling in their policies and training.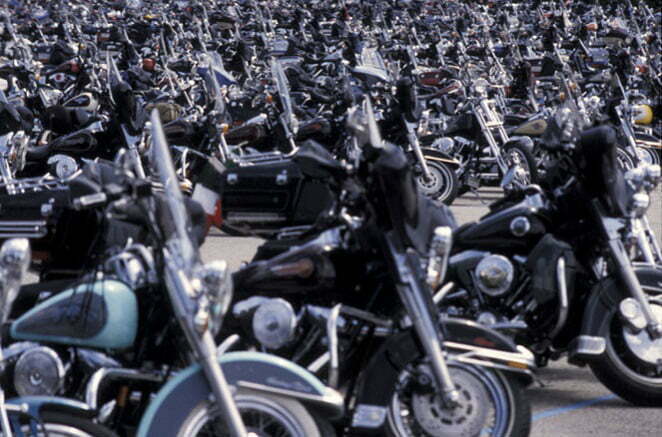 According to a survey, half of motorcyclists surveyed believe they have been profiled by law enforcement at least once.
Here's the full definition according to the AMA: "Profiling means the illegal use of the fact that a person rides a motorcycle or wears motorcycle-related gear as a factor when law enforcement officers decide to stop and question, take enforcement action, arrest, or search a person or vehicle with or without a legal basis."
As adopted, the resolution recognizes the significant increase in motorcycle registrations during the past 20 years, and points out that half of motorcyclists surveyed believe they have been profiled by law enforcement at least once.
---
See the AMA's official statement from last year: AMA Officially Opposes Motorcyclist Profiling
---
"In 2015, Congress wisely acted to ban federal highway funding for motorcycle-only checkpoints, recognizing that federal funds are better spent on promoting highway safety for all vehicles and drivers," AMA Vice President of Government Relations Wayne Allard said. "Now, the Senate has taken a big step further to help end the discriminatory and ineffective practice of profiling motorcyclists."
And it's pretty cool to hear that resolution was bipartisan, sponsored by Sen. Ron Johnson (R-Wis.), and cosponsored by Sens. Tammy Baldwin (D-Wis.), Michael D. Crapo (R-Idaho), Joni Ernst (R-Iowa), Angus King (I-Maine), Lisa Murkowski (R-Ala.), Jeanne Shaheen (D-N.H.), and Dan Sullivan (R-Ala.).
We're hoping there will be stronger language and/or more forceful legislation to come out of this, and the AMA's position remains steadfast: "The AMA continues to recommend law enforcement and highway officials focus their efforts on encouraging highway safety in ways that make America's roads safer for everyone."
Amen to that.