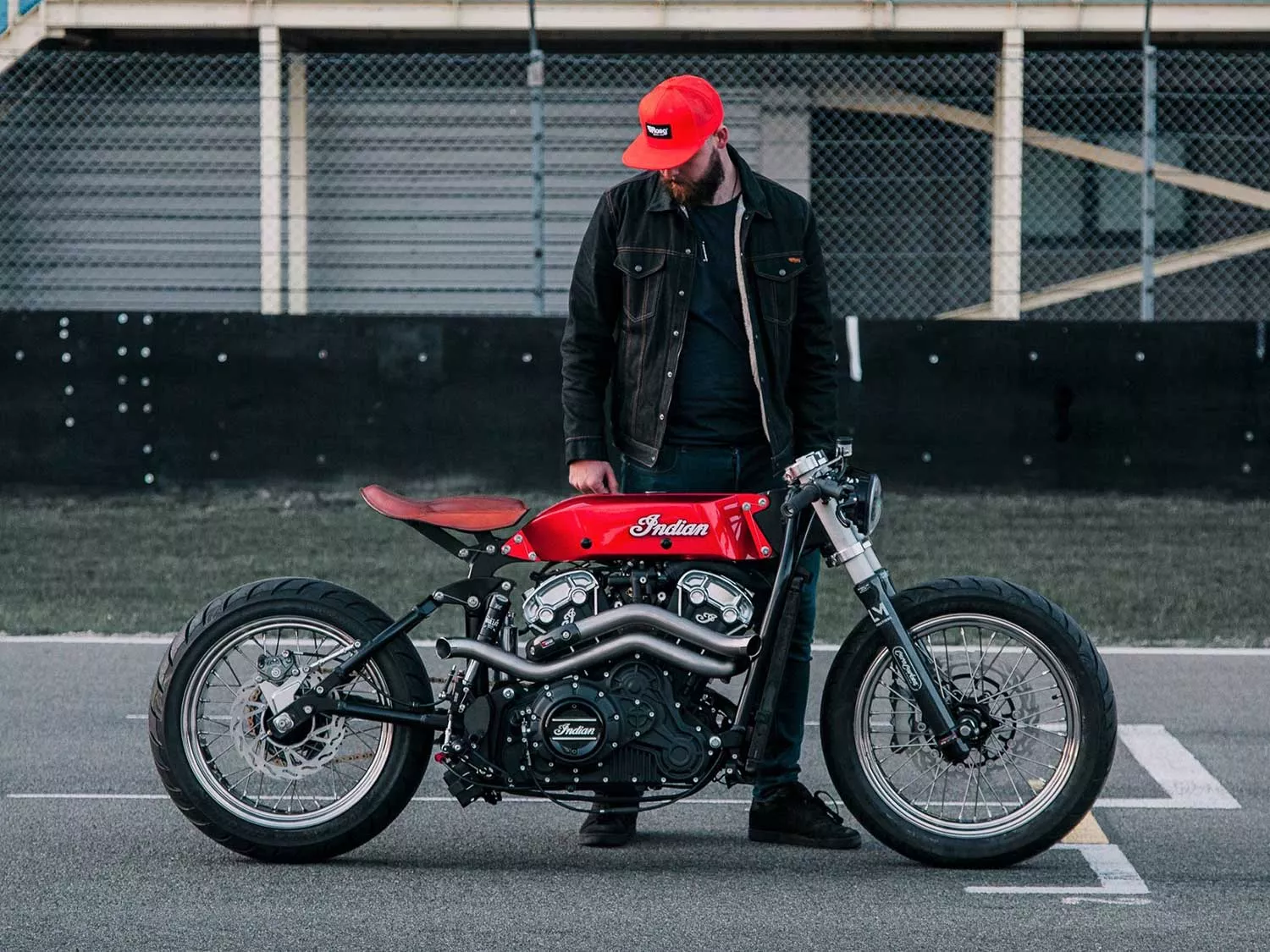 One of the highlights of the European custom bike show season is the Bigtwin Bikeshow and Expo (sponsored by the Dutch magazine of the same name) which often attracts up to 20,000 enthusiasts along with dozens of manufacturers, builders, dealers and vendors taking part in the festivities and contest. Within this year's event, held earlier this month, Indian Motorcycle had its own custom contest going; "Project Scout Bobber" was open to amateur and professional builders from across the region. The winning build, dubbed "Hasty Flaming Buffalo," is a beautifully elegant blend of modern technology and building techniques shaped along the classic lines of a 1910 Indian boardtrack racer.
Related: Sosa Metalworks Recasts A 1940 Indian Scout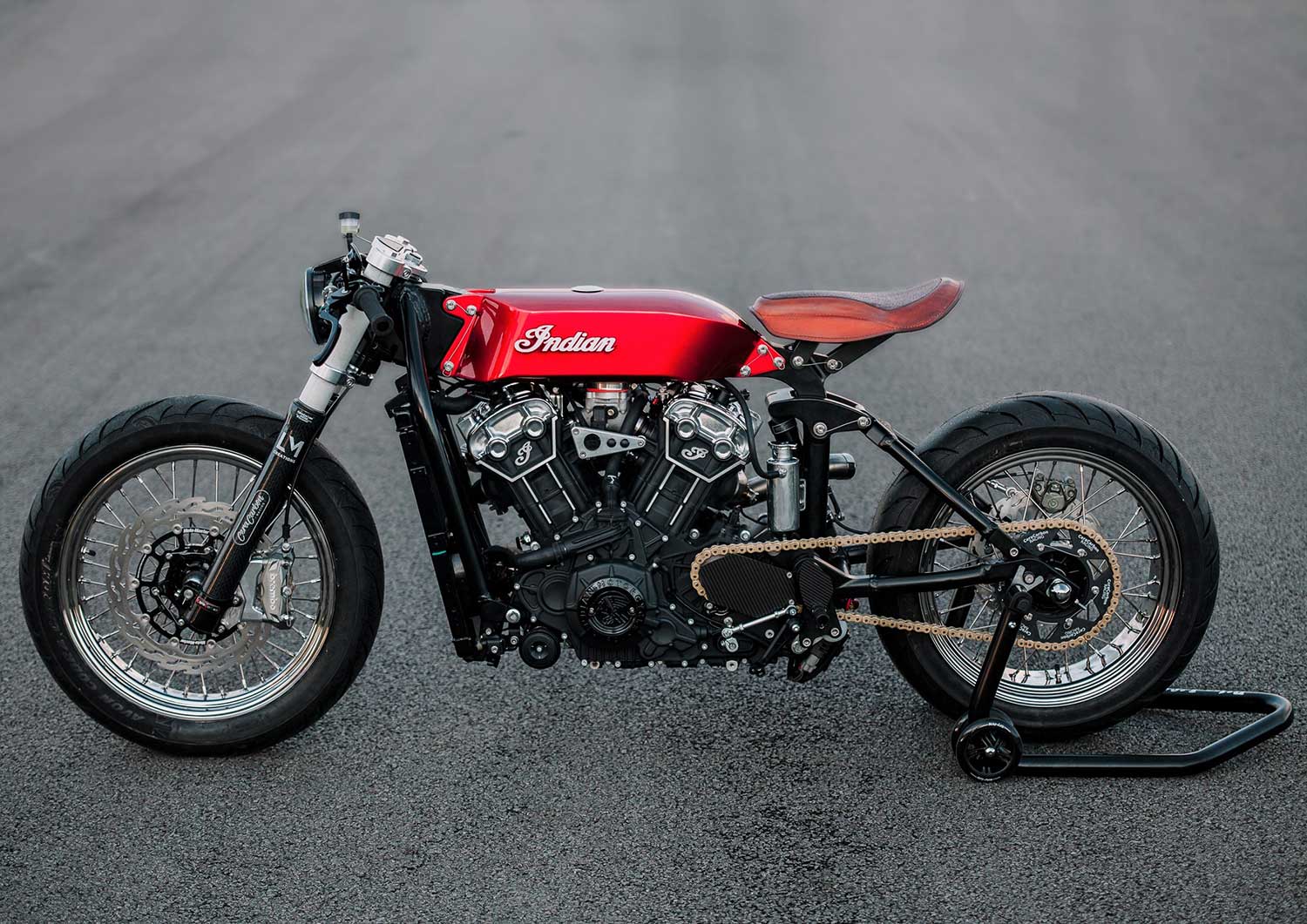 Dutch designer Luuc Muis of LM Creations drew on Indian's successful racing past for his "Hasty Flaming Buffalo" custom, specifically the boardtrack racers of the early 1900s. Boasting relatively innovative designs, the Indian machines had a big technological advantage at the motordromes, or boardtrack racing venues, that were popping up all over America at the time.
Related: Indian's Project Scout Competition
Muis explained his reasoning for the build, saying, "As an industrial product designer, this contest was something I had to enter. I wanted to explore the idea that, if over 100 years of motorcycling, materials, and techniques had developed but visual design hadn't, what would that look like." The problem was Luuc had just 20 weeks to turn his design into reality for the opening day of the Bigtwin expo.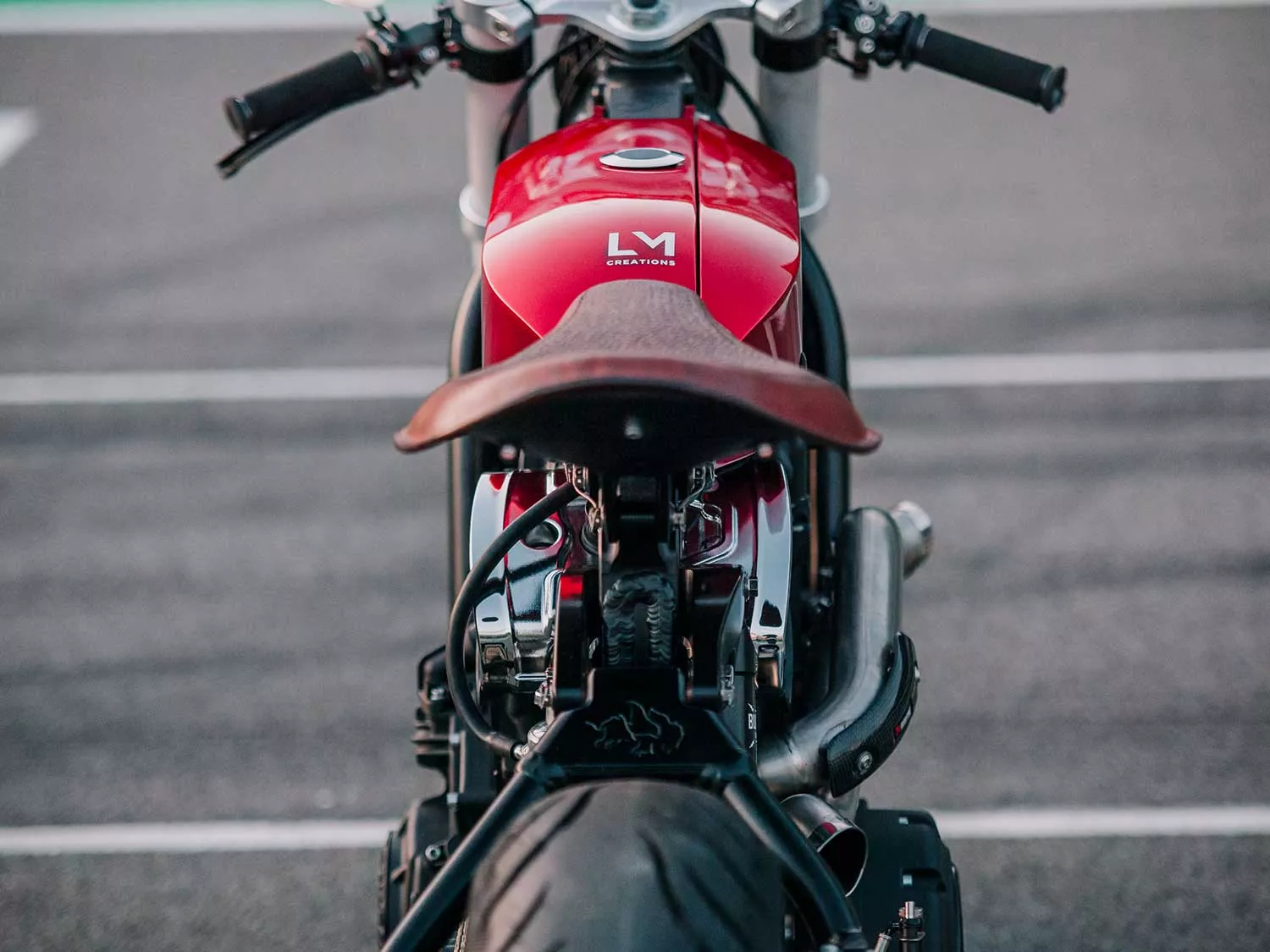 Working on a tight deadline, Luuc then blended his 2-D design with a 3-D scan of the Scout Bobber engine to get his frame design and geometry just right, using aluminum tubing and other machined aluminum parts from Scheffers Engineering in Norway. The stunning handmade tank also forms part of the frame and holds the airbox and electronic components out of sight to preserve the clean minimalist look found on those early Indian Motorcycle boardtrackers. Of course, he had plenty of help along the way, benefiting from a custom-made exhaust system by Akrapovič, CeraCarbon Racing full carbon fork with diamond-cut ceramic tubes, one-off wheel rims by JSR Service, Moto-Master brakes and Brembo calipers, and a one-off air filter by DNA High Performance Filters, among other contributors.
Related: 2018 Indian Scout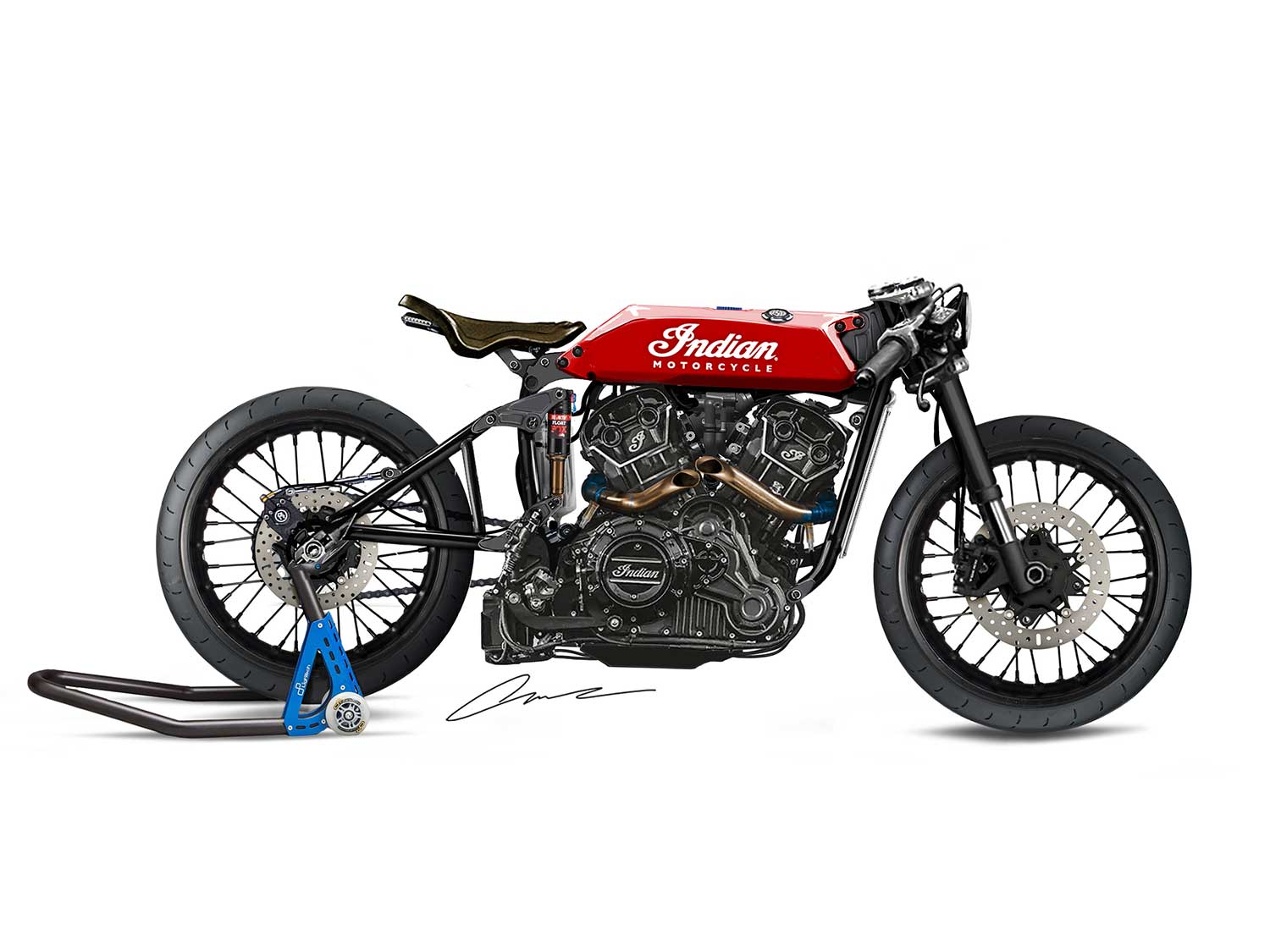 "When we first saw the entries for this contest, we knew the jury was going to have a very hard time choosing just three finalists to go to the public vote," says Lynda Provoost, marketing manager for Indian Motorcycle Benelux. "To take a Scout Bobber and transform it into…[such a] beautiful tribute to the heritage of Indian Motorcycle and the early riders of motorcycle sport has exceeded our hopes for this contest."